This tiny house is meant for having hearty discussions with your loved ones!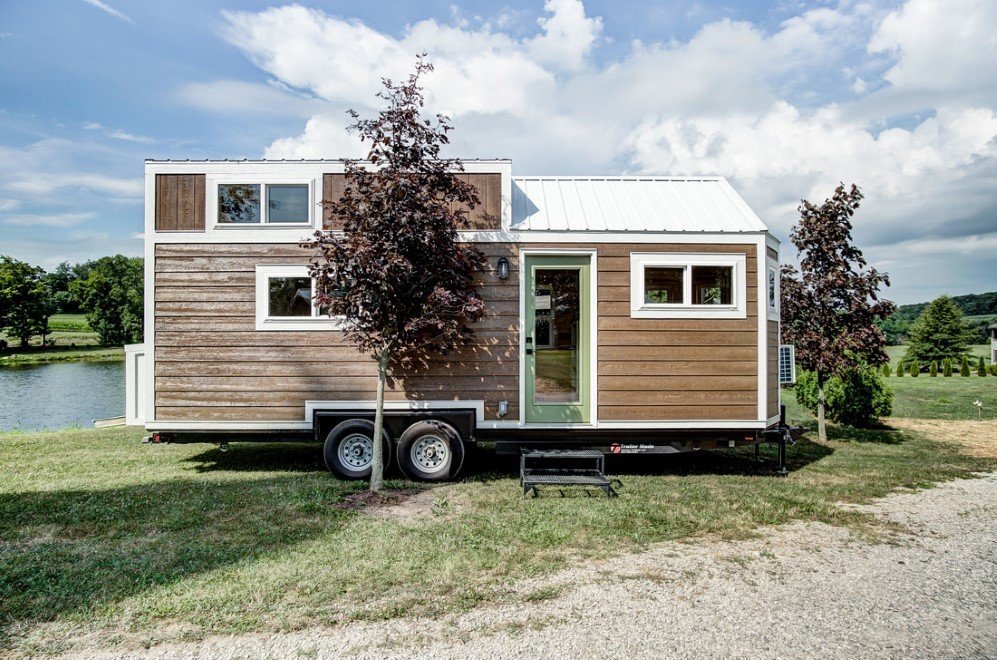 Looking for a place to have deep, meaningful conversations with a person close to you? This tiny 236-square-foot-home by Modern Tiny Living will be your safe haven in that case. The house is completely functional with lots of storing spaces, a loft bed and a cleverly designed kitchen but the most interesting feature of the house is undoubtedly its "conversation pit".
The architects have raised the floor in a way that the area makes up for a nice built-in lounge and since everything in this house serves at least two purposes, the "conversation pit" is more than what it seems. Its banquette seating folds out beautifully into a bed while you can find a clever storing solution just underneath its floor as well. Moreover, the home is completely furnished with poplar wood floors and ceilings, cantilevered bed, functional kitchen, and concrete countertops. But we all know our favorite thing in this house, don't we? Yes, the conversation pit!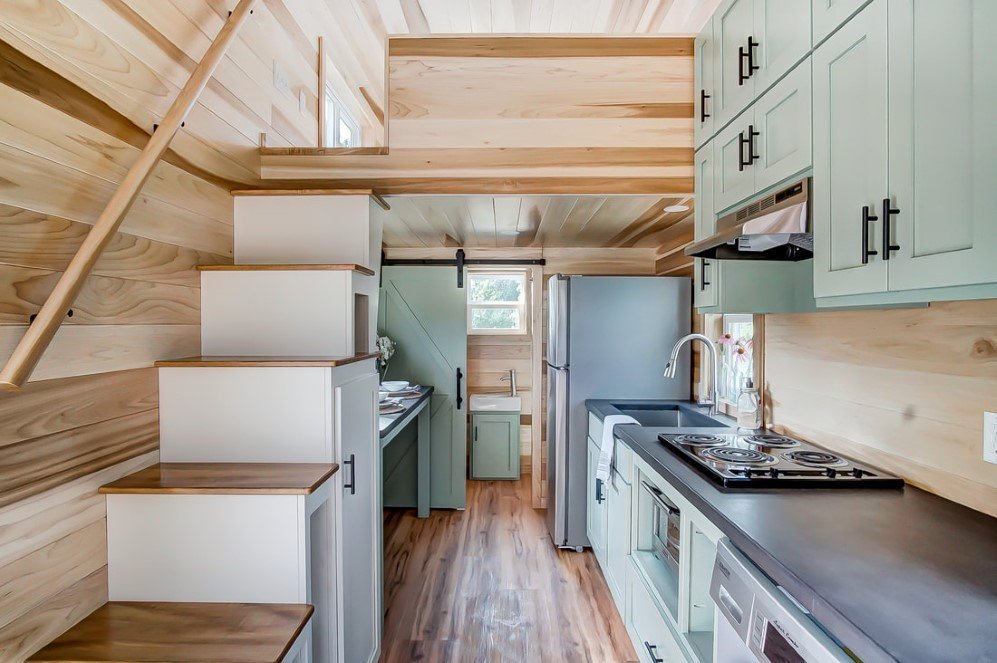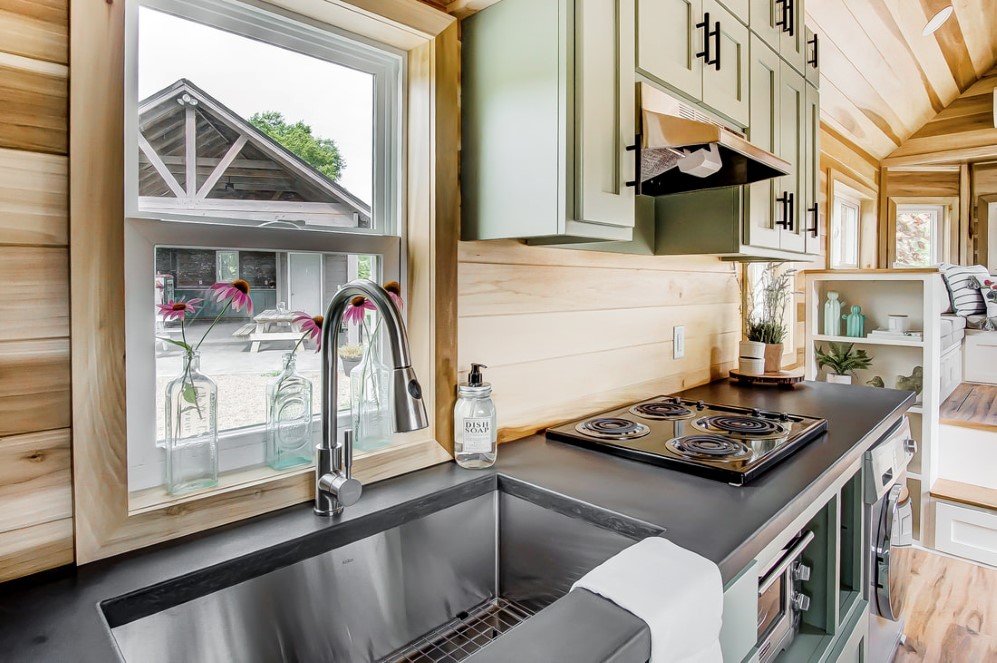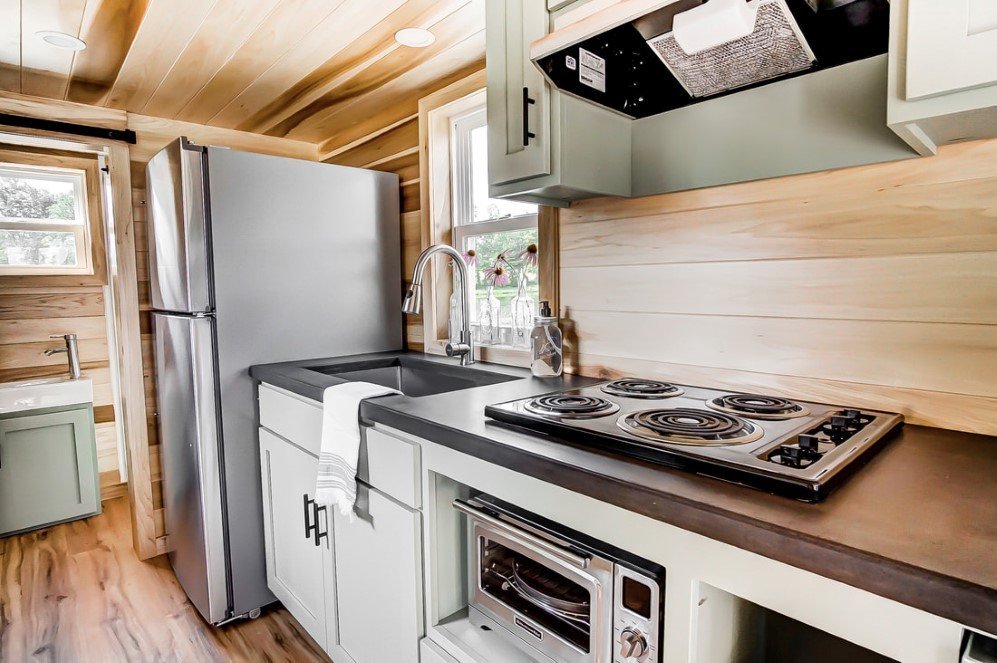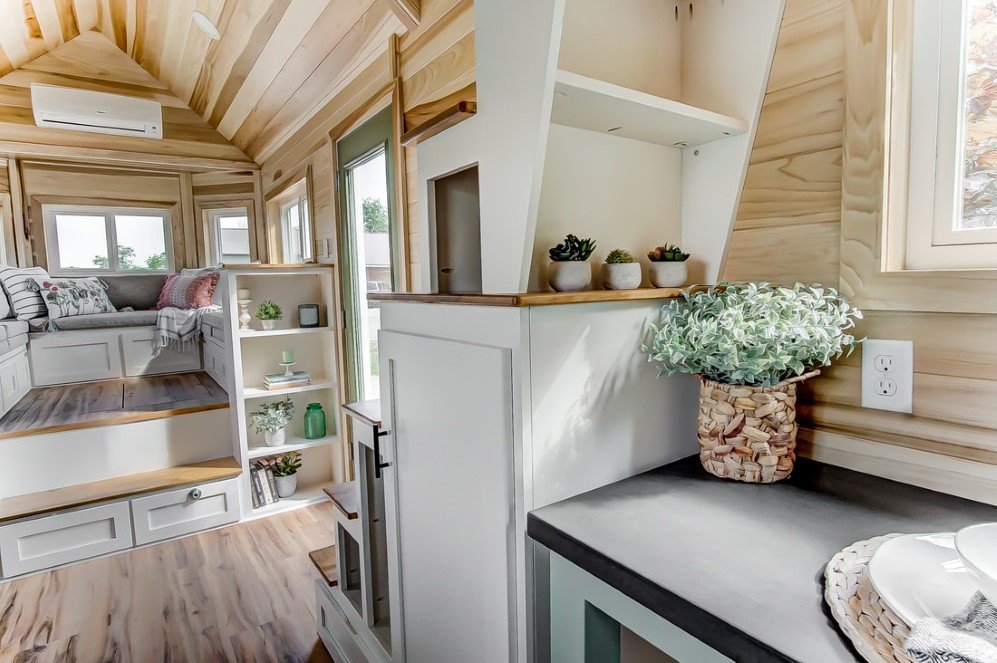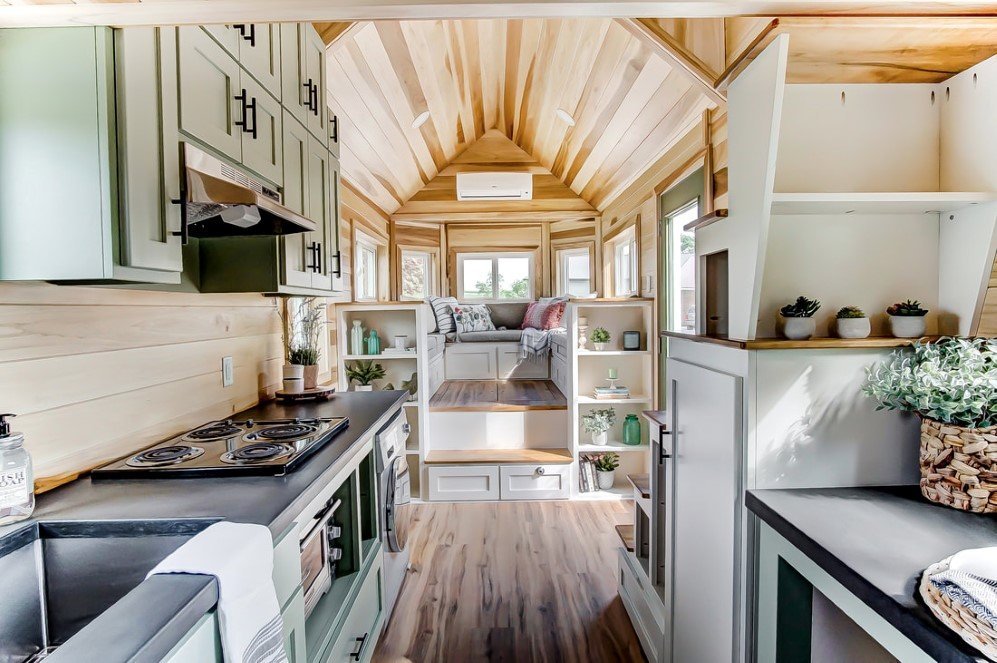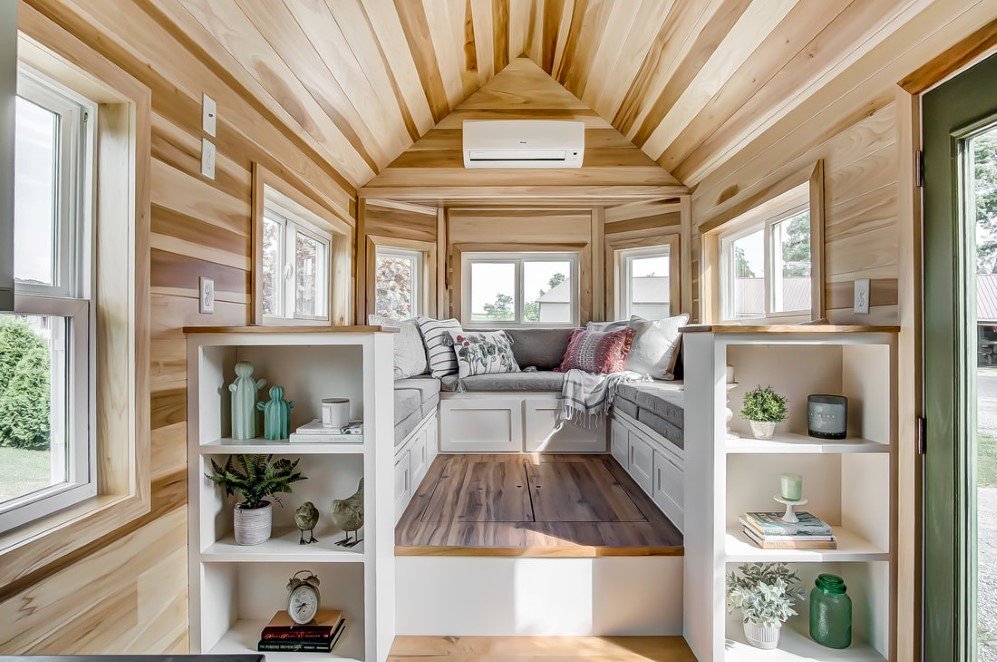 Recommended for you (article continues below)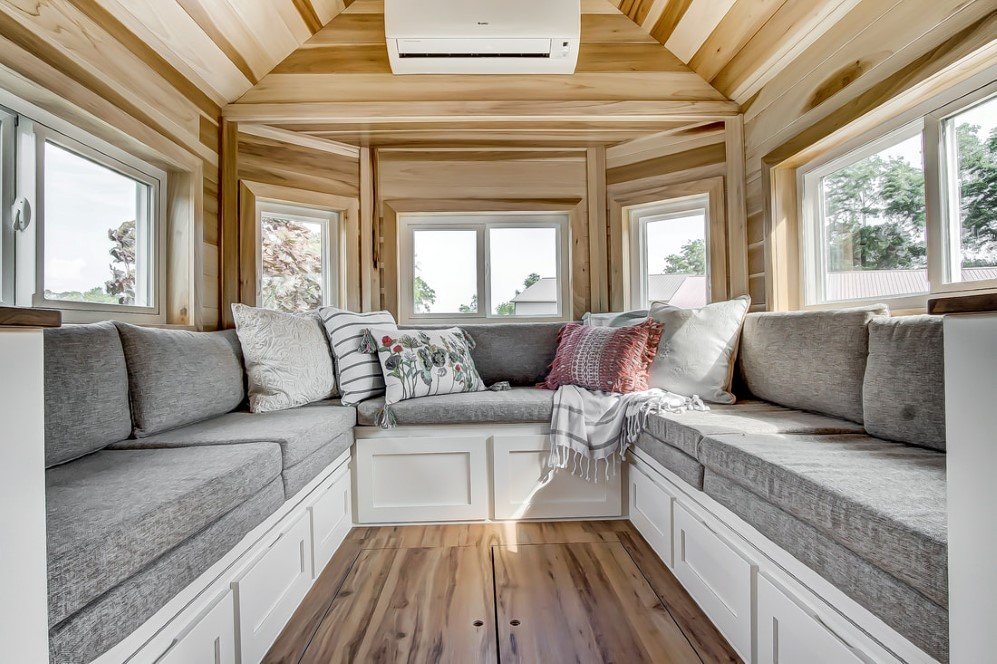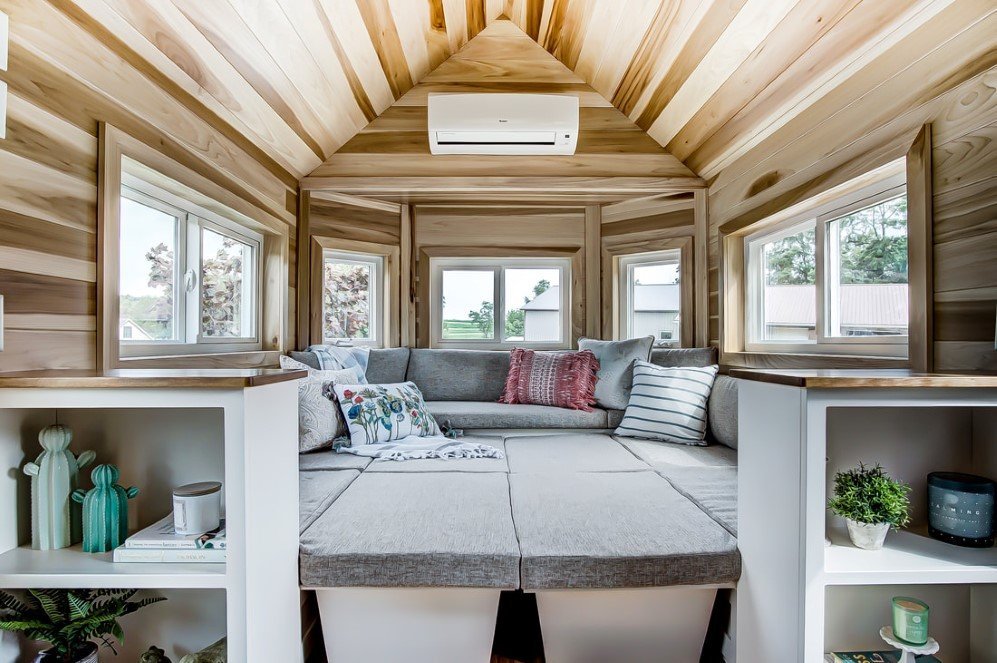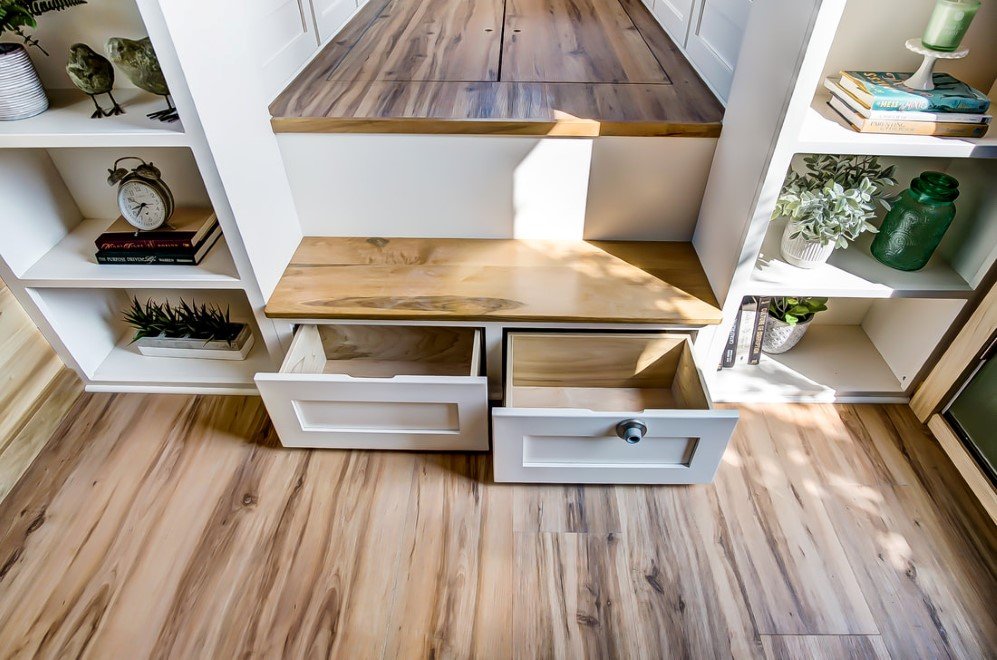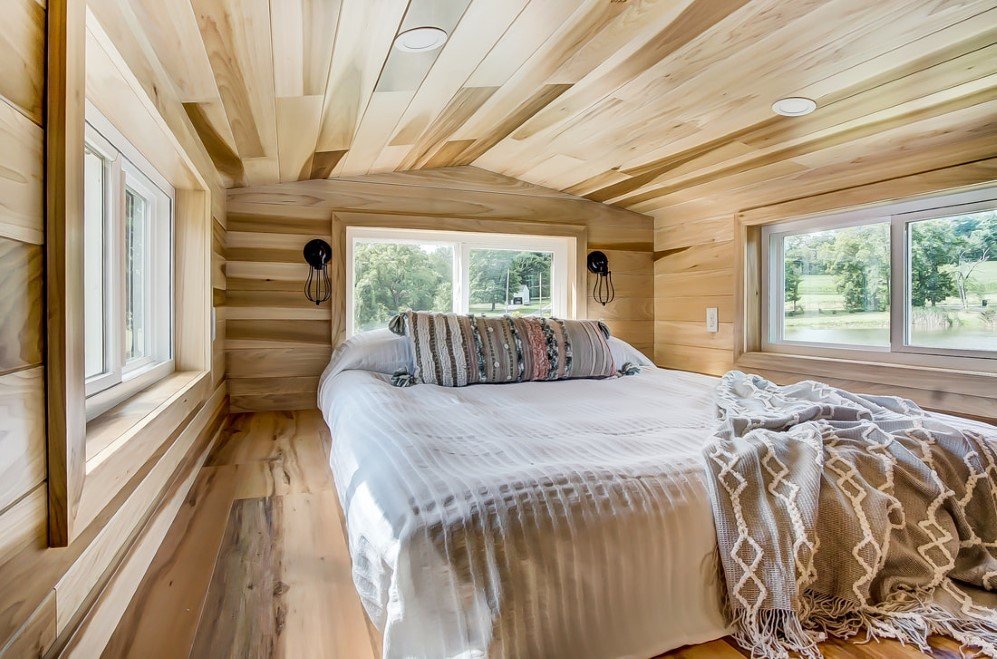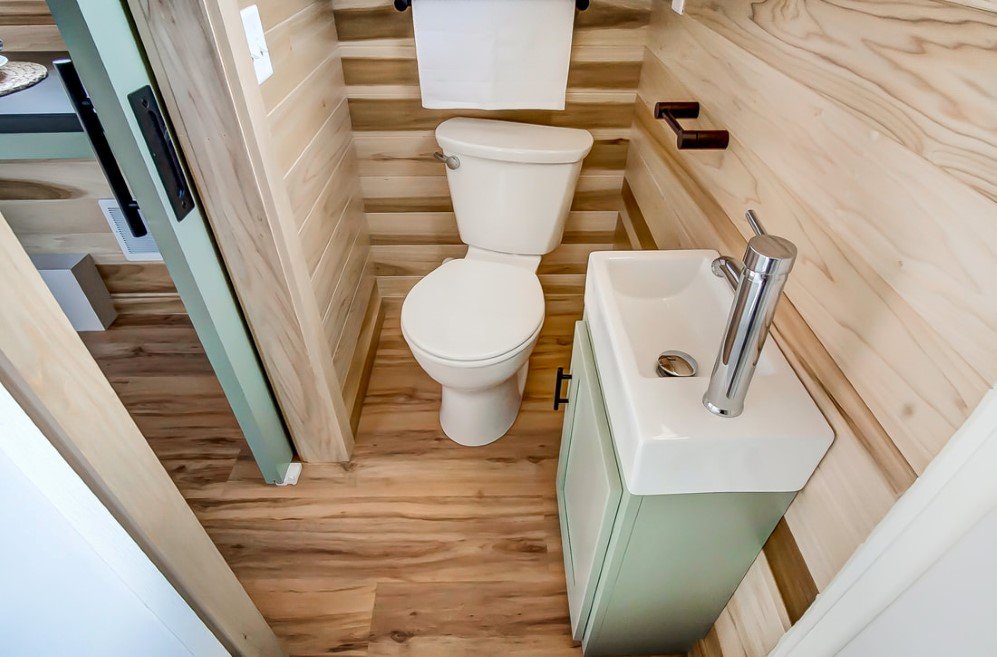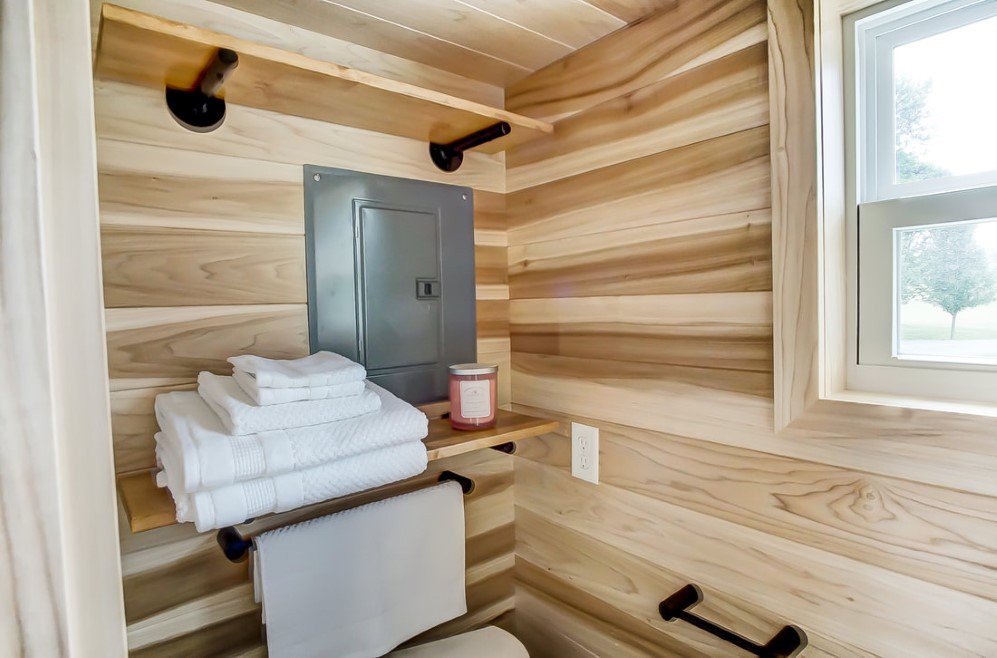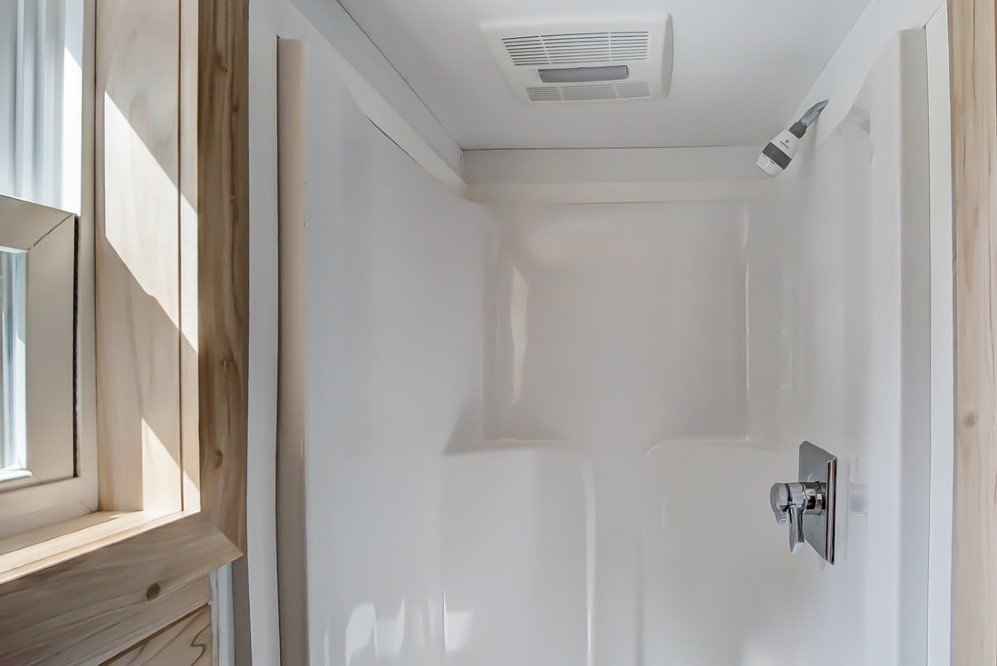 All Images: © Modern Tiny Living
h/t: Curbed