This tiny Hong Kong apartment fits a gym, cinema and a kitchen inside 309 square feet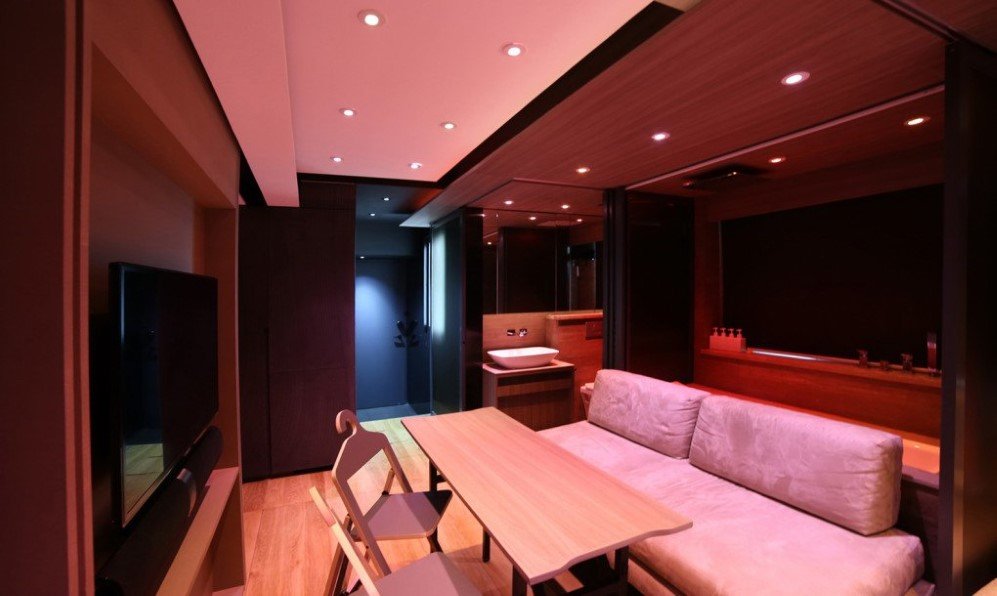 City dwellers cannot even afford to imagine a house with anything more than a decent bedroom, a kitchen and a bathroom but, Michelle Tennant and Andy Knight did not let the rules of urban jungle define their living style.
The couple settled in a tiny 309 square foot apartment in an expensive area of Hong Kong and hired LAAB Architects to transform the small space into a house that they dreamed of. The firm renovated the congested flat into a high-tech Smart Home with robotic wallbot walls. The automated walls change the living space into a large kitchen, home cinema, bathtub, storage and a gym as it shifts around.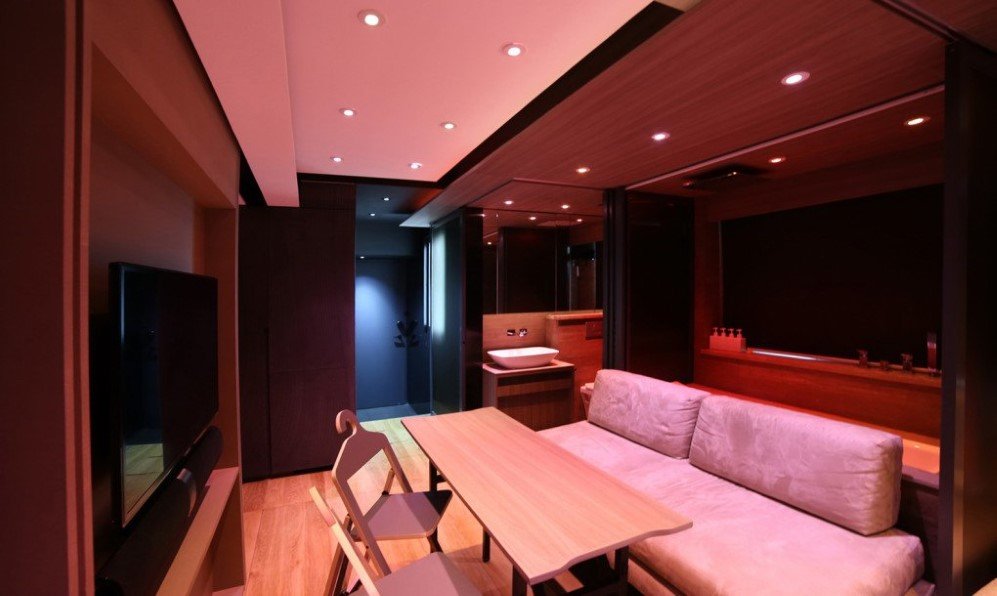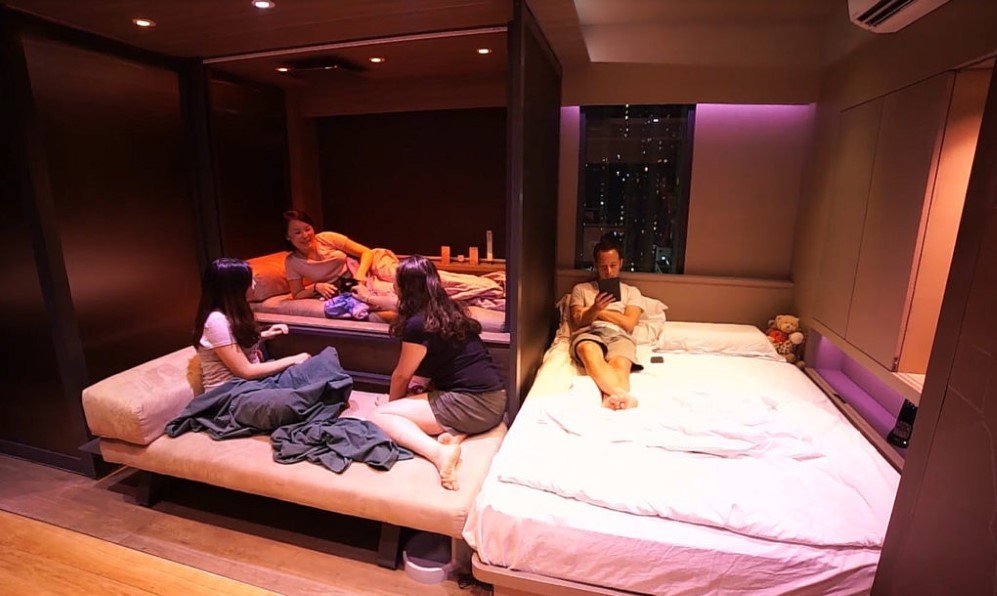 The bathtub changes into a couch and the couch changes into a bed with respect to the needs of the residents. The ceiling can be used to work out as well as for food storage while the kitchen sink can quickly transform into a counter. Moreover, the house is also fit for the three cats that the residents possess. The cats have their separate den, cat ladder and a catwalk to enjoy their privacy from humans. The house incorporates proper ventilation system to make the co-existence of humans and cats as smooth as possible.
Recommended for you (article continues below)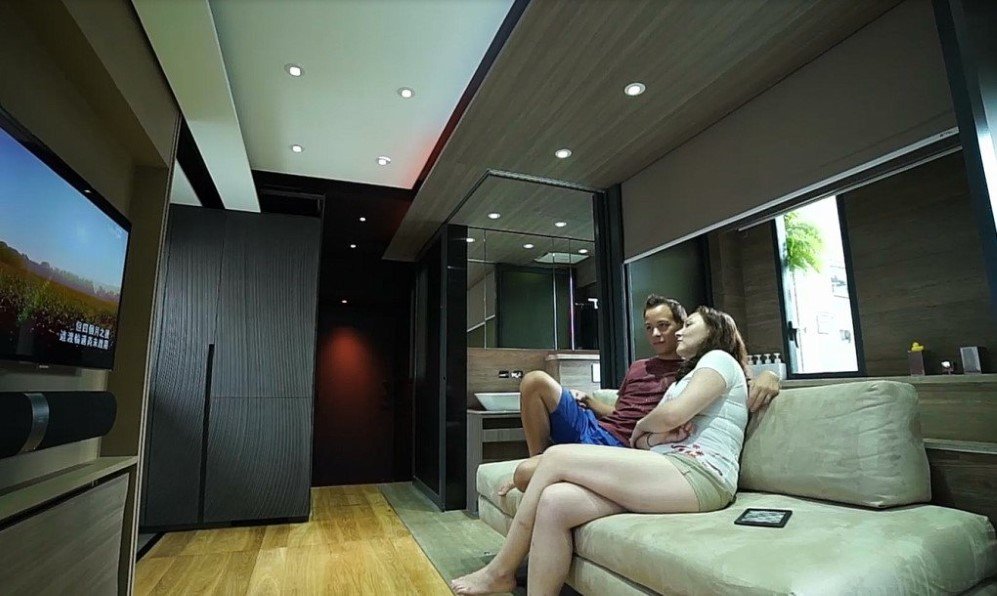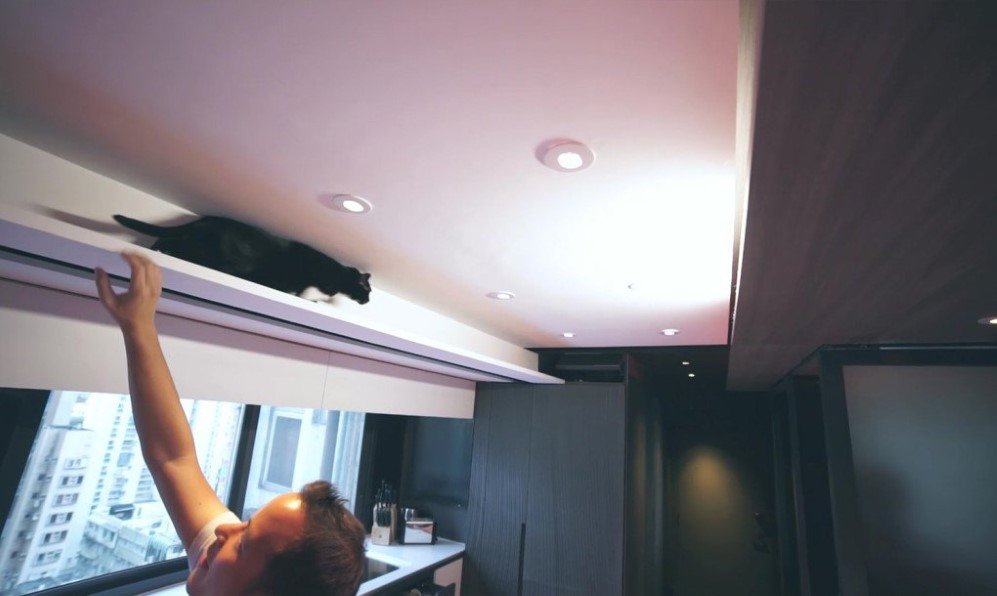 LAAB architects have proven that no space is too less to have a house of your dreams and the residents, Tennant and Knight could not be more happier about it.
Images: © LAAB Architects | Video: © Sootage Visual
h/t:  Inhabitat