This tiny 45 square meter one room apartment is a complete home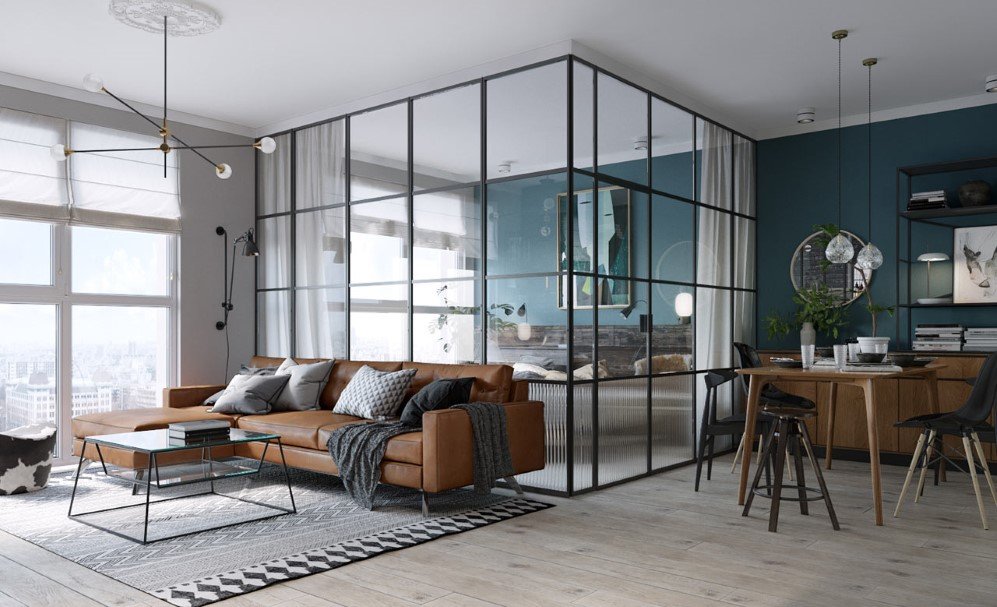 If you're of the belief that a one bedroom apartment can be nothing but dingy, congested and a mess then let this Ukraine based architecture firm, Martin Architects as your ultimate myth busters. The 45 square meter apartment that they recently worked on now features a street-facing glazed wall, a bedroom space which is covered by two glazed glass walls, a small kitchen, a bathroom, a living area with a dining corner and even a study area. Yes, all that in just a single room apartment.
The open floor plan worked like magic for the space and the architects made use of glass walls deliberately to make up for the lack of space and ensure that the apartment looks airy. The pale wooden flooring also contributes in making the space look as light as it can be. The teal and gray walls add colour to the compact home while the bold black brick wall of the study gives it some character. The design makes a complete home out of this one room apartment hence showing the world that good things really do come in small packages!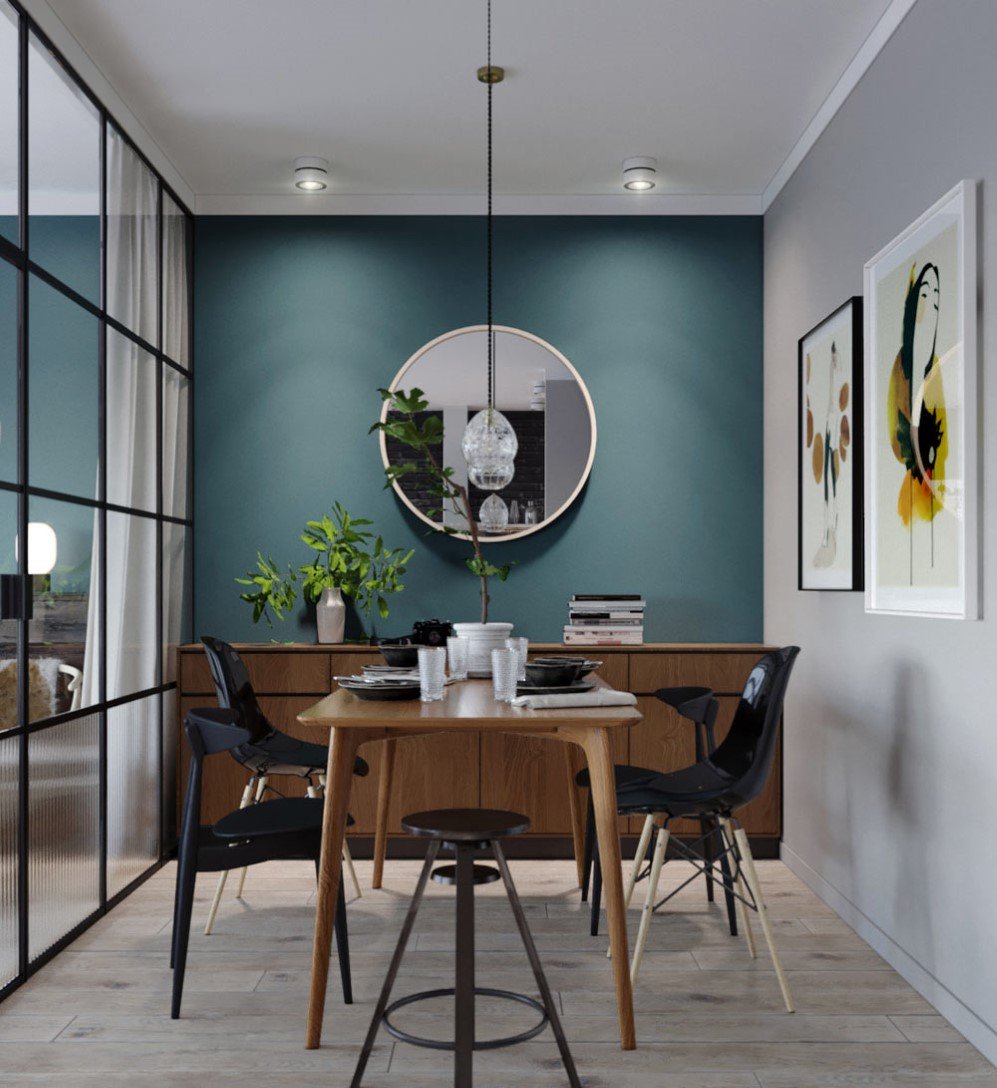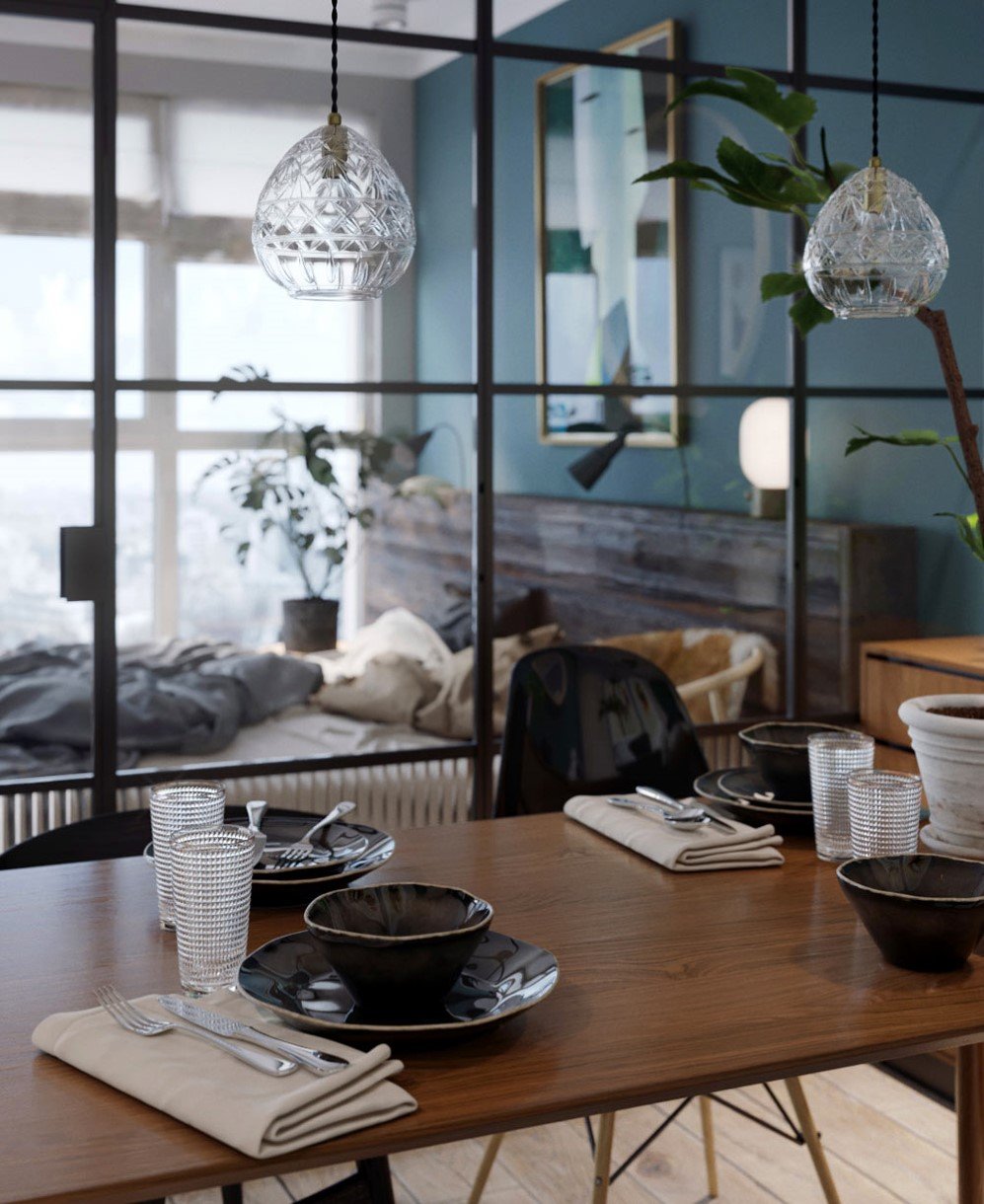 Recommended for you (article continues below)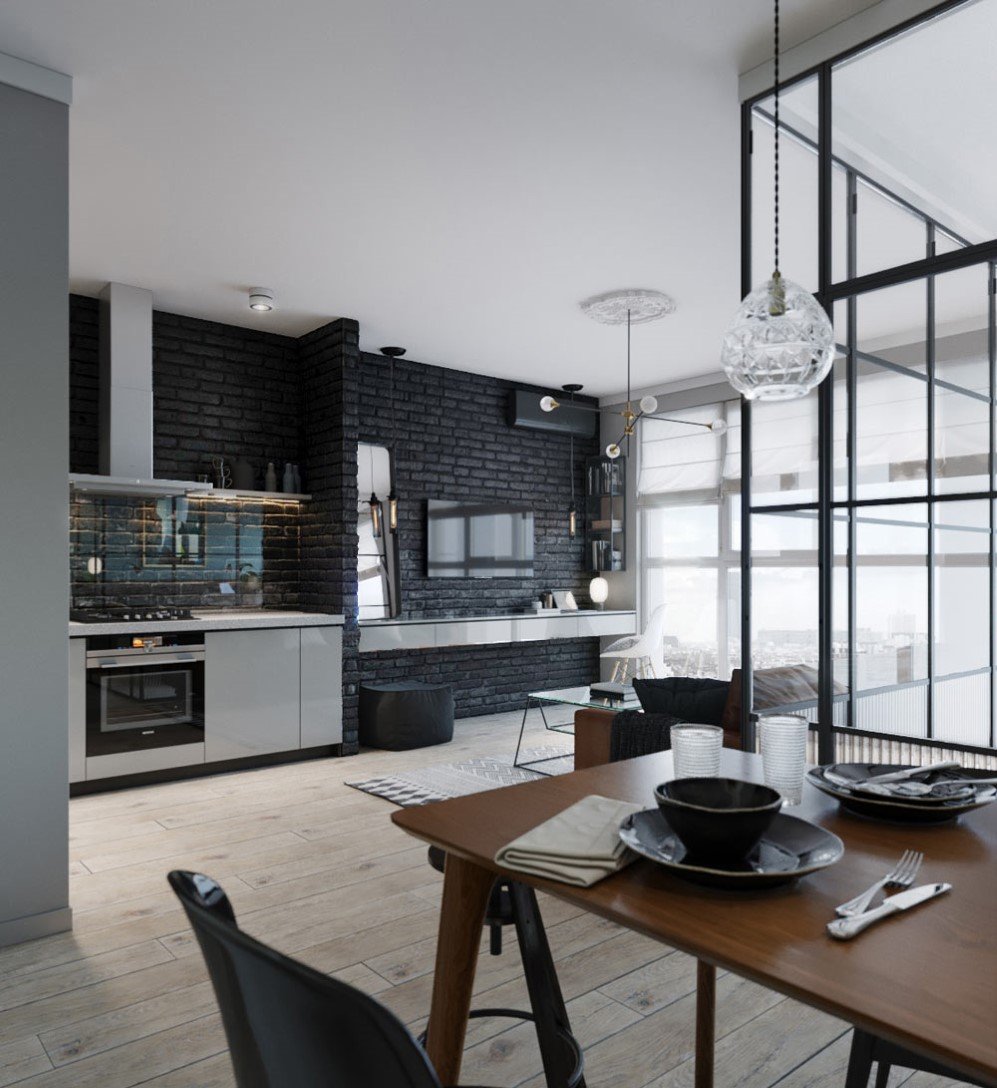 Images: © MARTIN architects
h/t: Design Milk