This textile artist couple will awaken your nostalgia for European architecture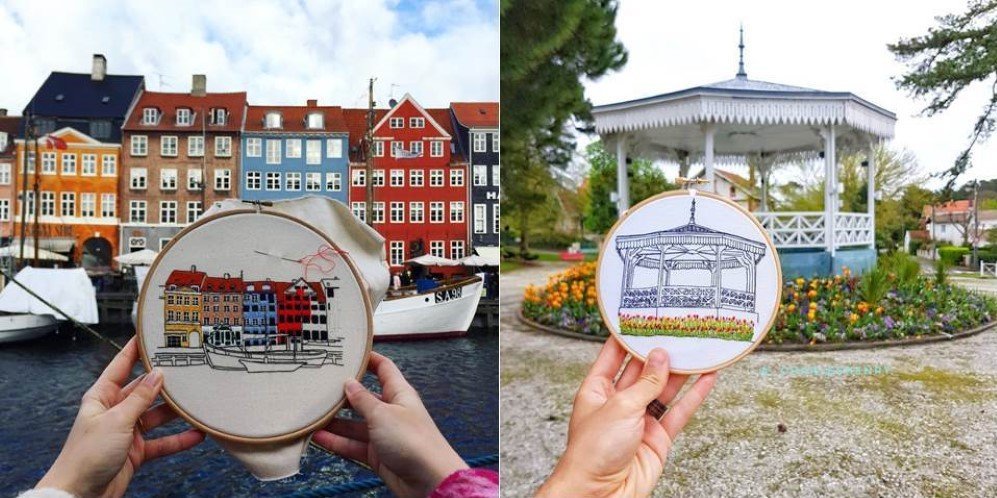 If you get a chance to explore the enchanting architecture from all around the world then there aren't many chances that you will be able to get those images out of your head. However, if you feel an overbearing nostalgia while visiting them and want to preserve it for yourself then maybe you could try embroidering them like French-Swedish textile artists and couple, Charles Henry and Elin Petronella.
Together known as Le Kadre, the couple sketches the exotic and interesting architectural landscape of places like Paris and Copenhagen and then fill colours into them via freehand embroidery. The patterns work as souvenirs for flower-filled Parisian balconies, colourful ports of Denmark and the mesmerizing cliff-sides of Italy. If this artwork has aroused your forgotten nostalgia for these places then you can order the designs simply through Le Kadre's website.
Recommended for you (article continues below)
Le Kadre: Website
Charles Henry: Instagram
Elin Petronella: Instagram
h/t: My Modern Met