This spectacular rustic home is surrounded by golden hills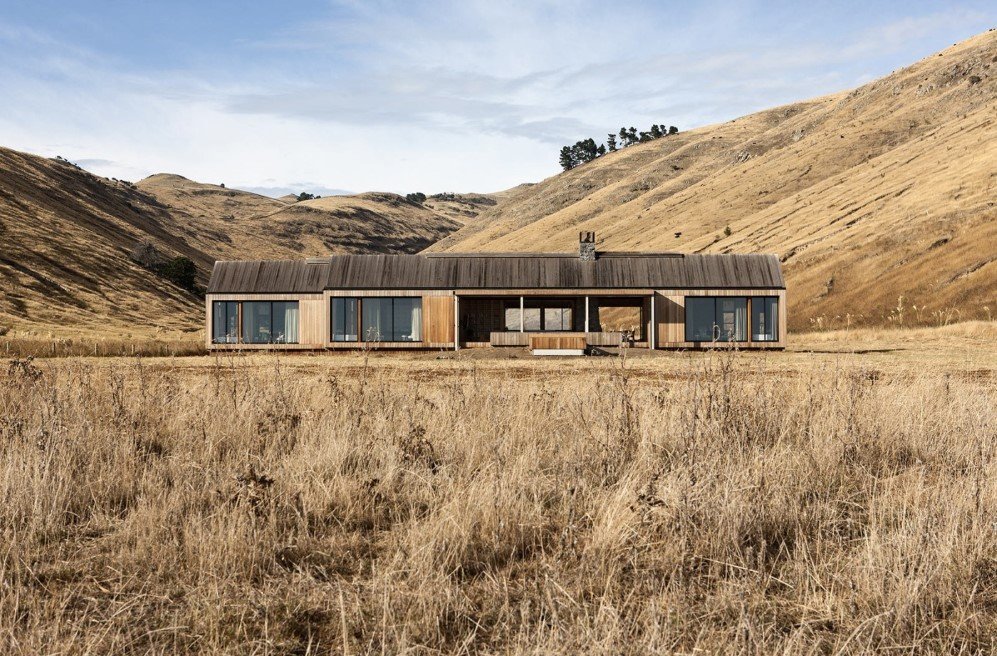 © Greg McKenzie
If you are the kind of person who gets drawn to rustic abodes then we doubt if you can find anything better for yourself than this 4,000 sq ft cedar cabin, Scrubby Bay House situated on New Zealand's South Island. The cabin is basically a cattle farm along the coastal area that dates back to 19th century and was redesigned by Patterson Associate Architects. The cabin is spread out on just one floor and comprises of a hearty stone fireplace and space enough to accommodate as many as 14 people.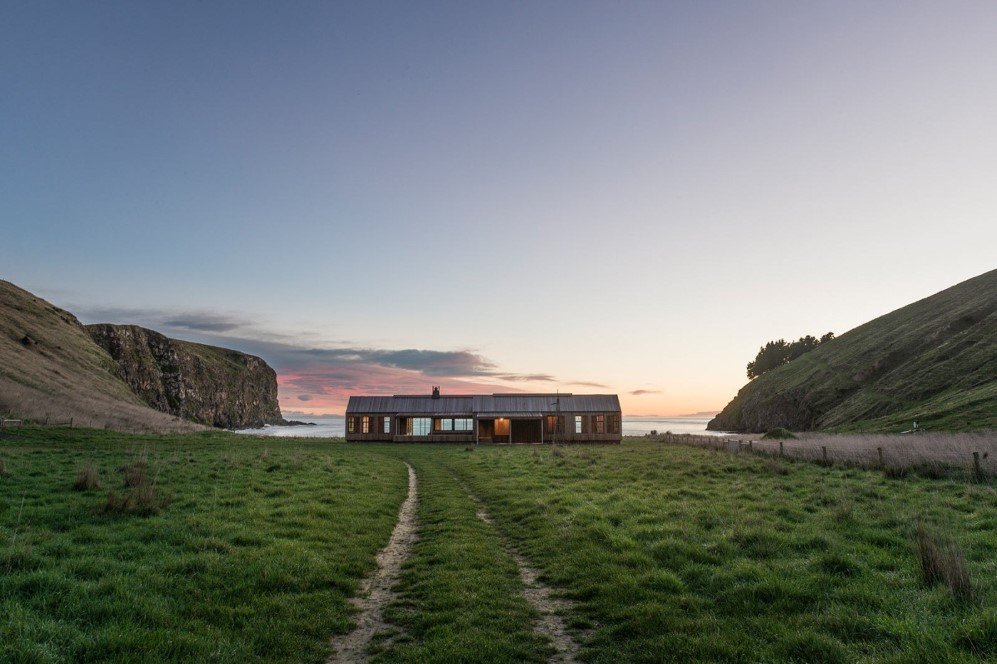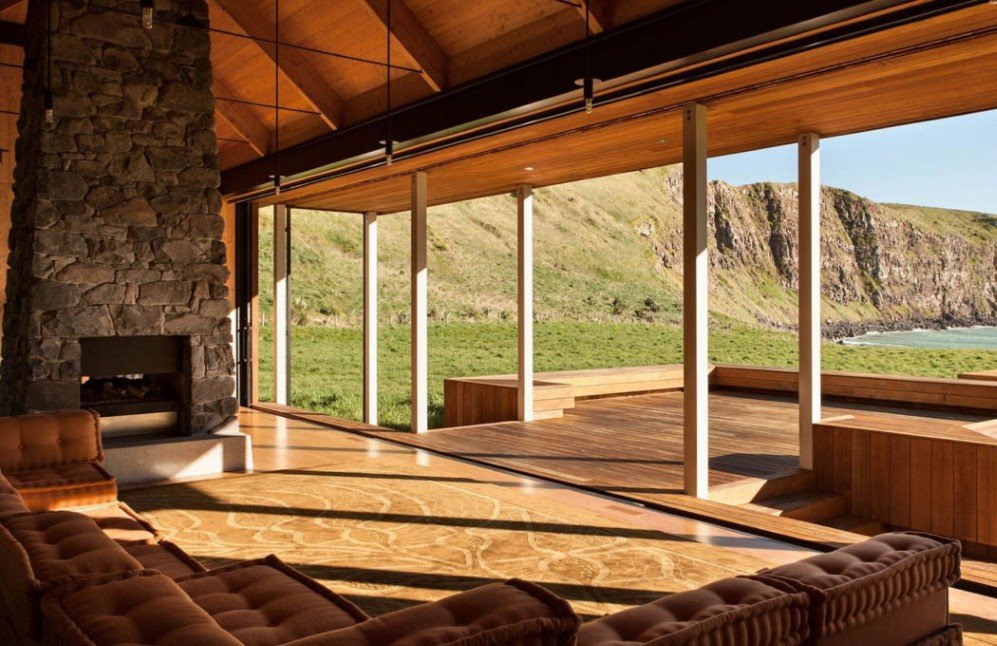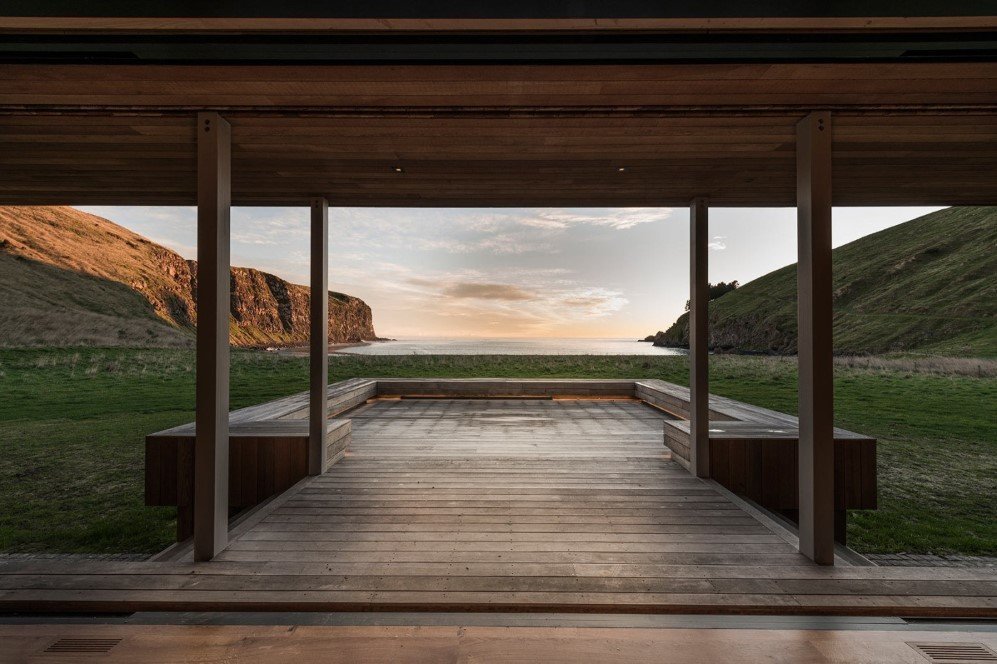 Recommended for you (article continues below)
The floor-to-ceiling windows are the prominent feature in the house so that the visitors can take in the sweeping views of the house's very own private bay and the golden and green hills that surround it. Tourists usually rent out this place during the peak season of December to February however, one can visit it year-round and enjoy various activities that are offered nearby such as, mountain biking, boating, hiking, dolphin spotting and swimming in the private heated lap pool and jacuzzi.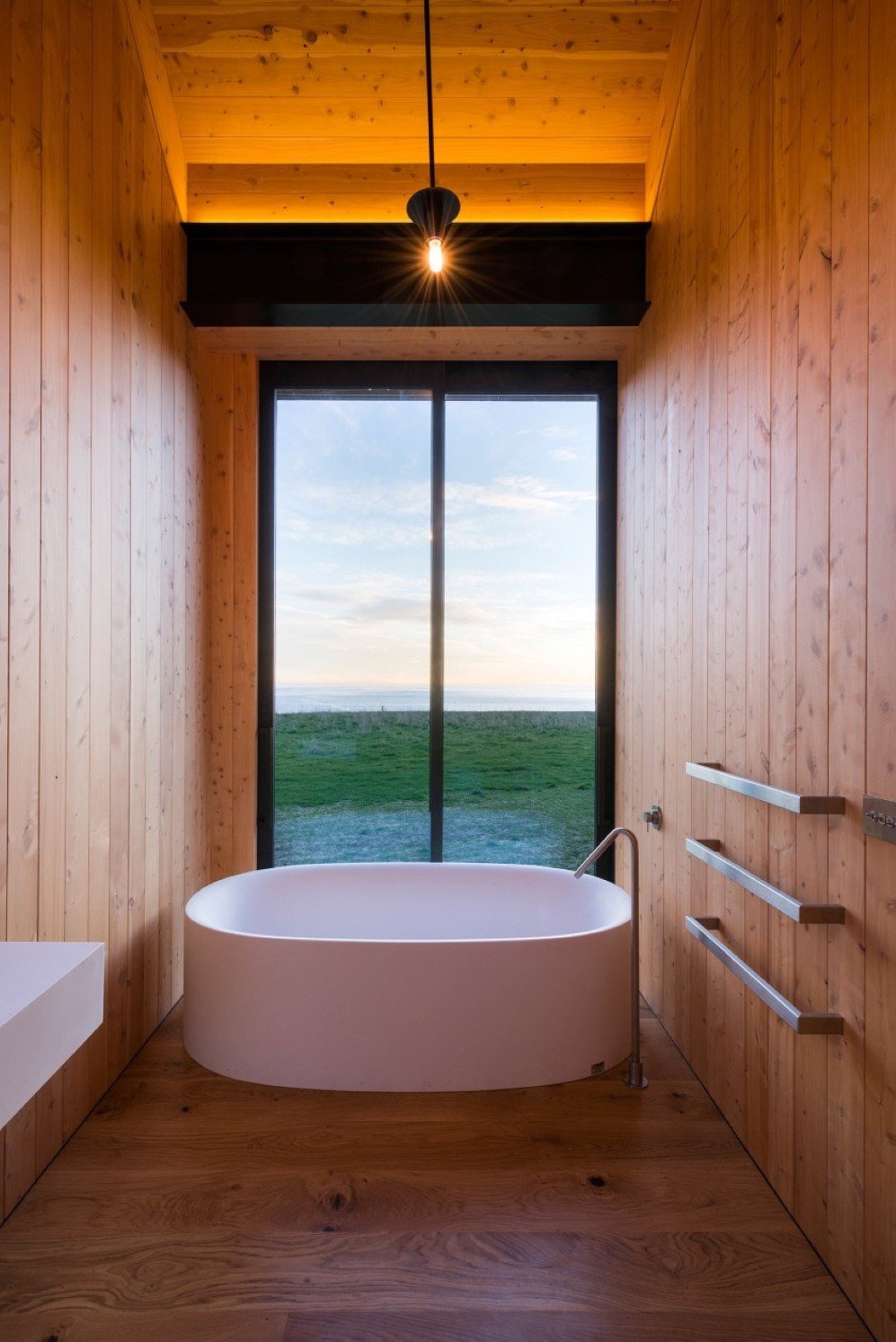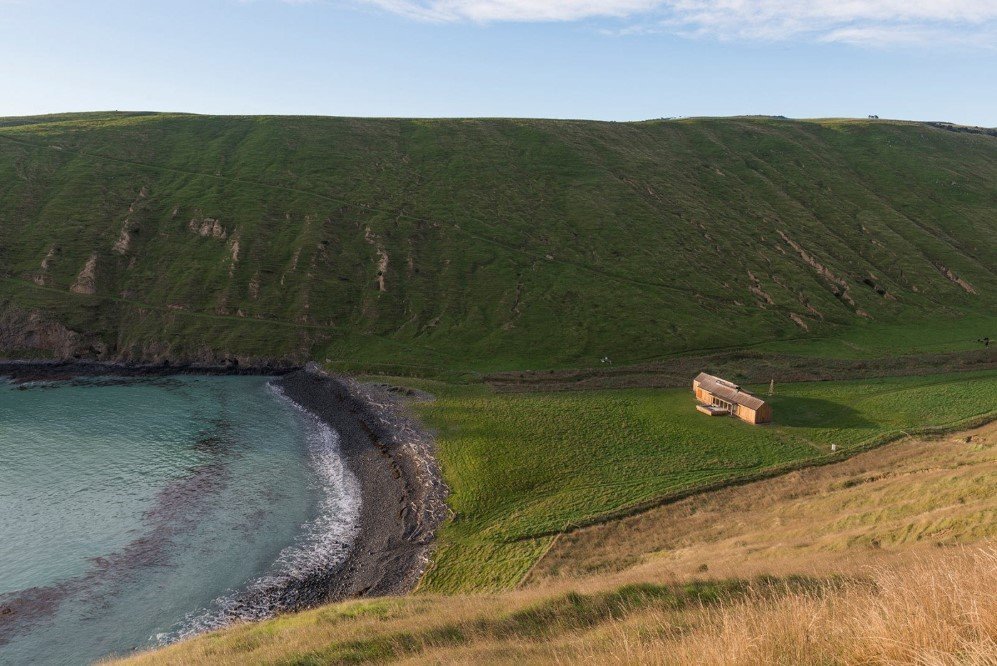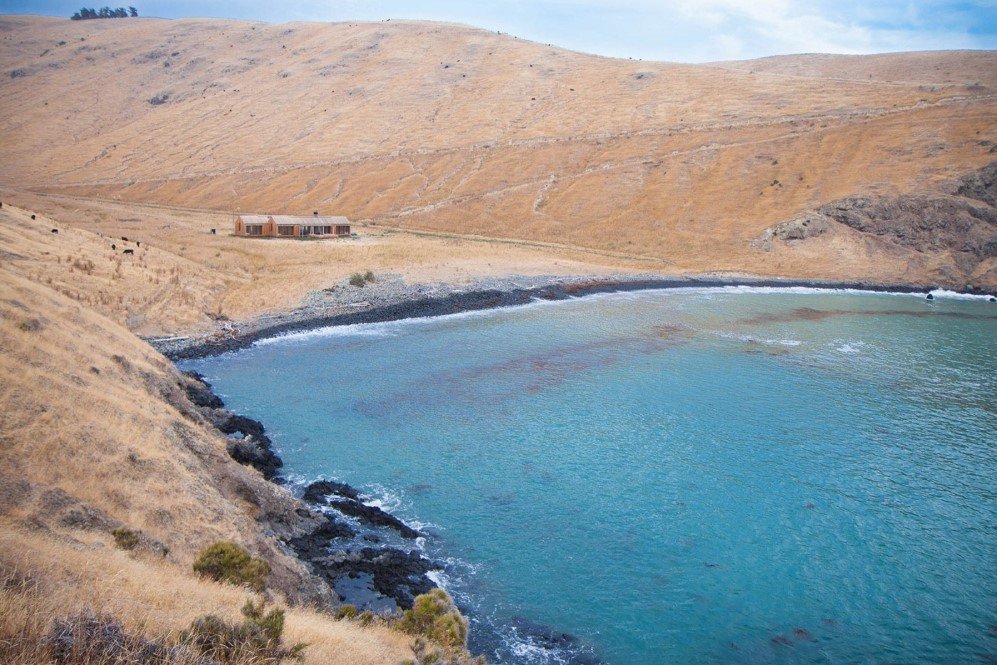 All images: © Greg McKenzie
Architects: © Pattersons
h/t: Ignant