This solar-powered floating home is capable of generating twice the amount of energy it uses in 6 months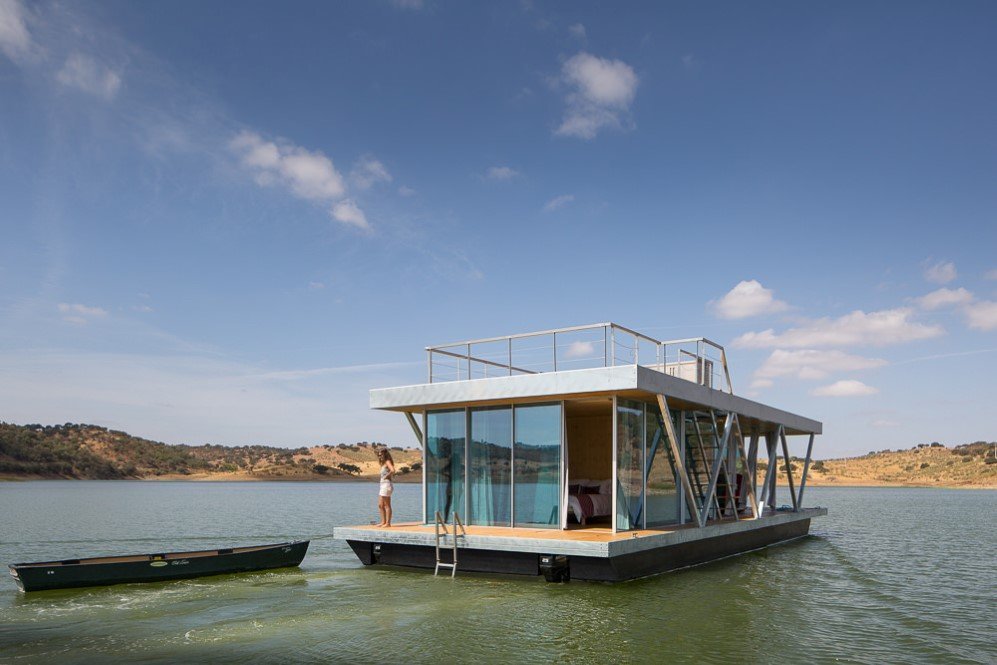 Looking to invest in an ideal romantic abode that will not conflict with your environment friendly consciousness? Floatwing, designed by Portuguese design firm Friday, fits the description perfectly. The off-grid home is made up of completely environment friendly materials and is self-sufficient in meeting 100% of its energy demands over the span of 6 months. The firm has come up with four models however the most efficient one amongst them is the one that features its own wastewater treatment plant, a small water supply treatment plant, solar grid and stored fuel. All these technologies as well as the use of "low environmentally impactful materials" make the Floatwing extremely sustainable.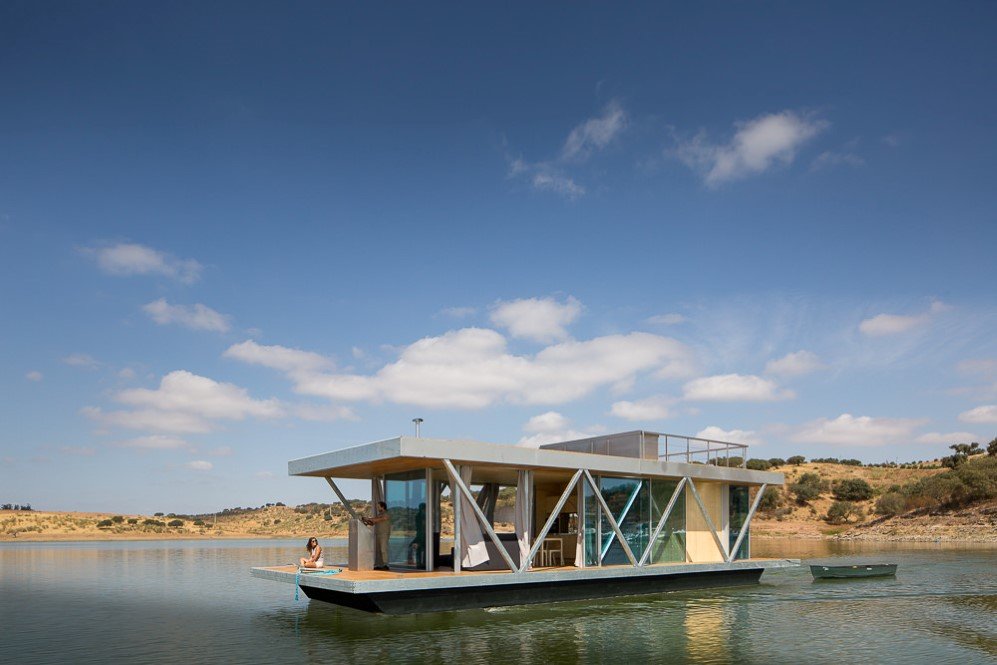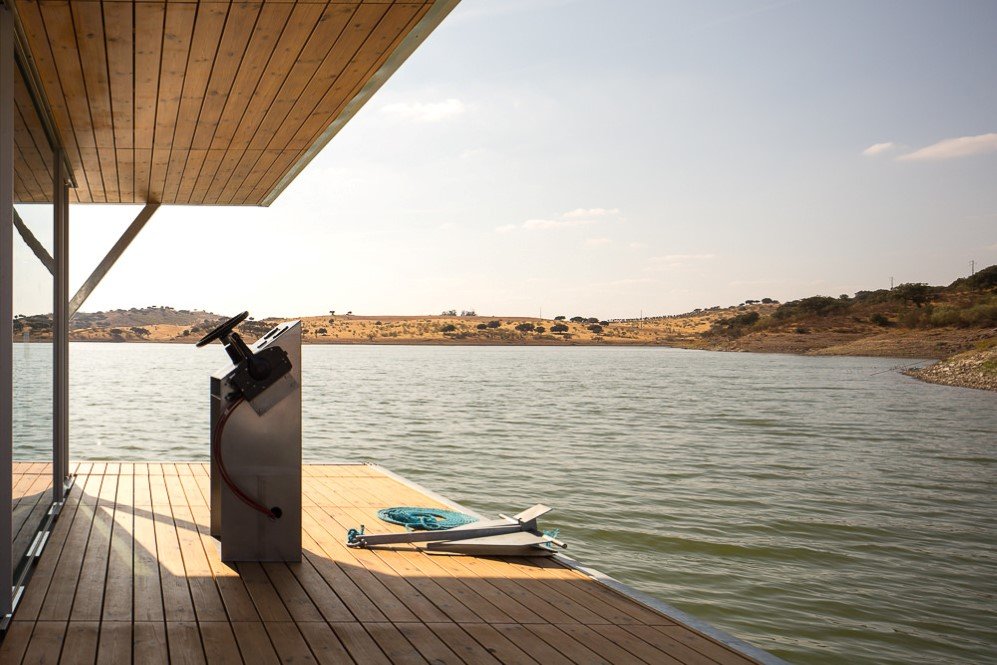 "For six months of the year, between April and September, the floating house does not need any kind of refuelling or maintenance," writes Friday. "This period of autonomy can be extended to one year with just some stored fuel and bags of pellets."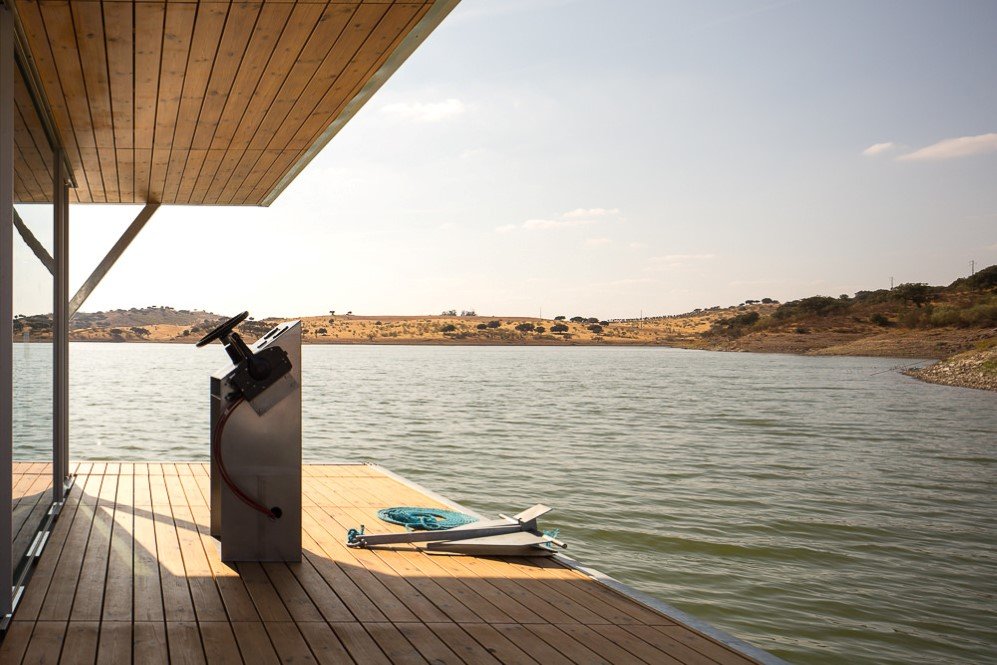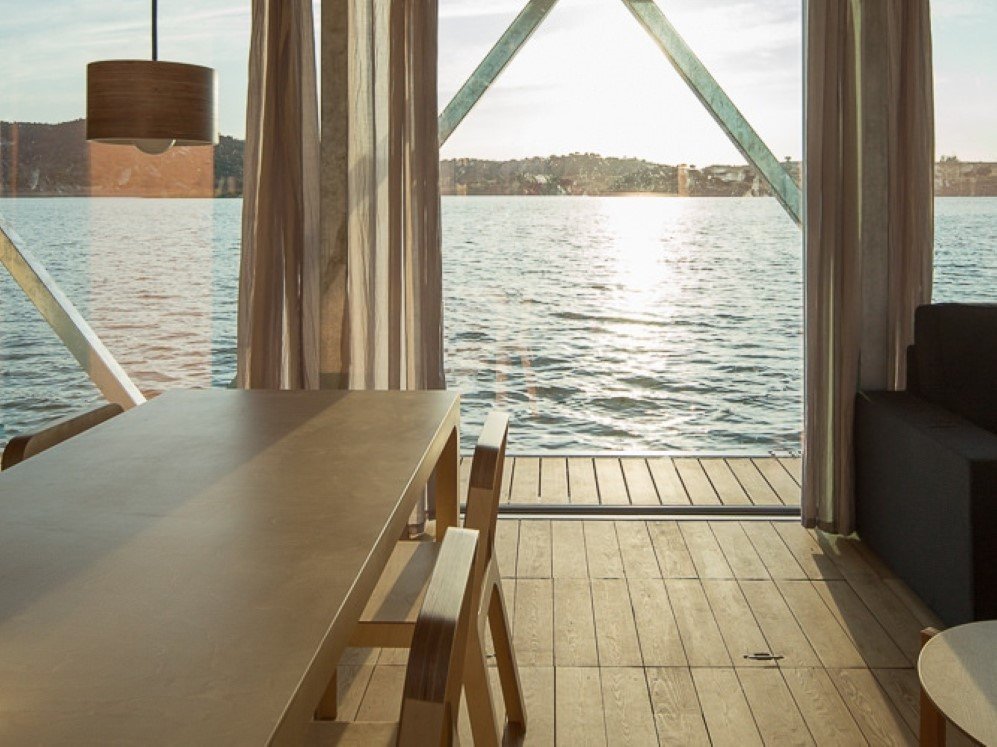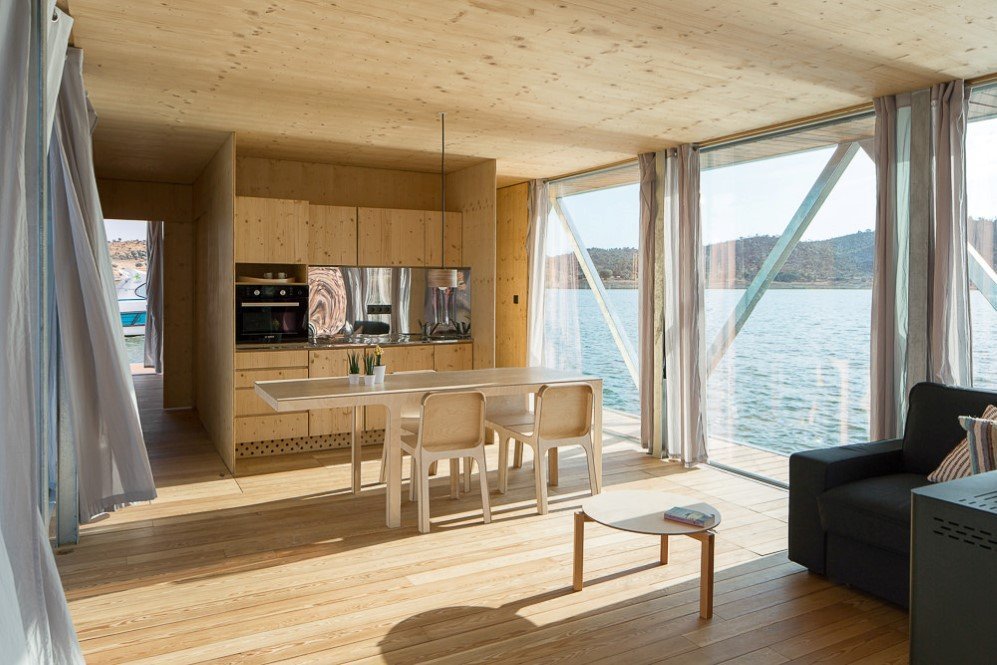 The floating home comprises of two levels, a floating deck and an upper deck that can be easily accessed and basically, doubles as a roof. The lower deck features a living room, enclosed by glass walls and lined with wooden floor, as well as a fully furnished kitchen, wine cellar, bedrooms, AC generator and a heat pump. The upper deck sports space for barbecue and a vast terrace.
Recommended for you (article continues below)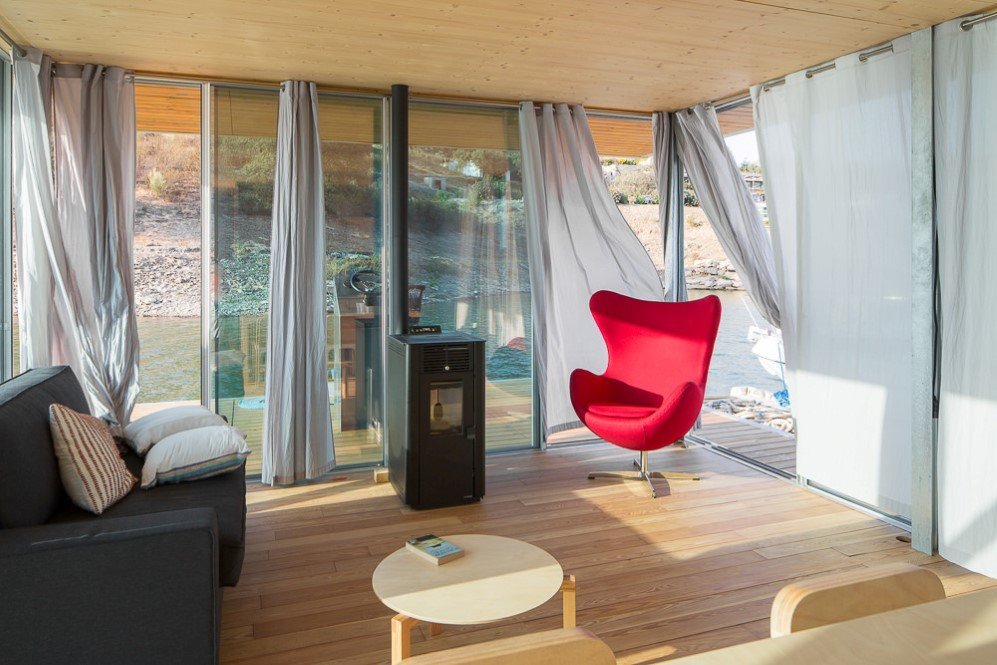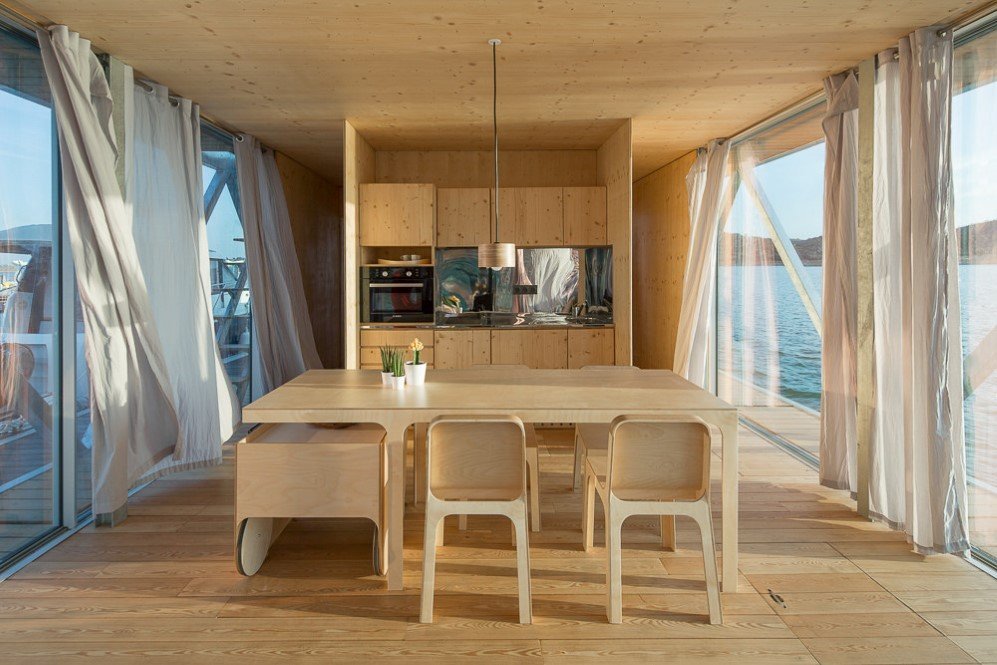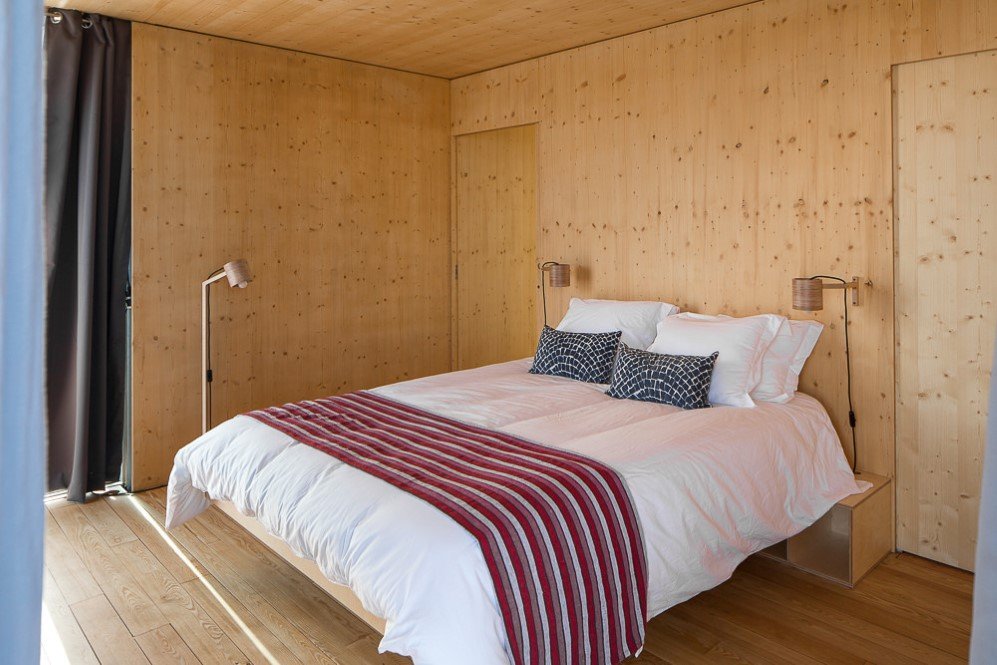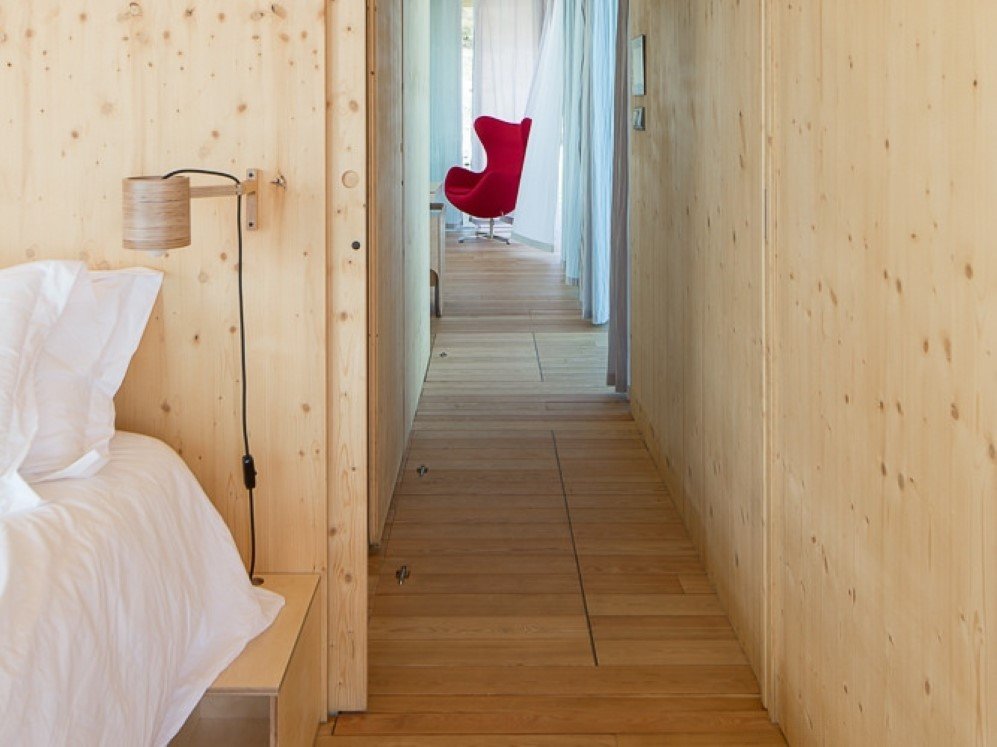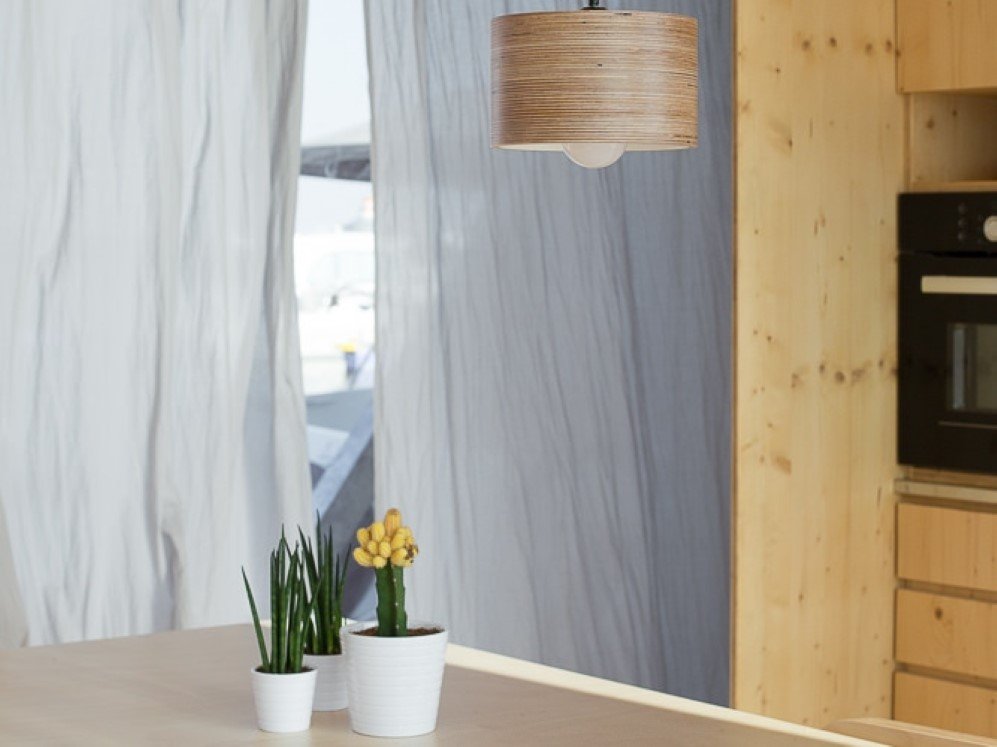 The six-meter-wide and 10-meter-long structure can be packed separately as two standard sized shipping containers hence can be shipped to any part of the world pretty conveniently and the best part of it is that you can steer the whole home around at moderate speed of three knots, if you wish to relocate. Isn't this the most ideal home ever?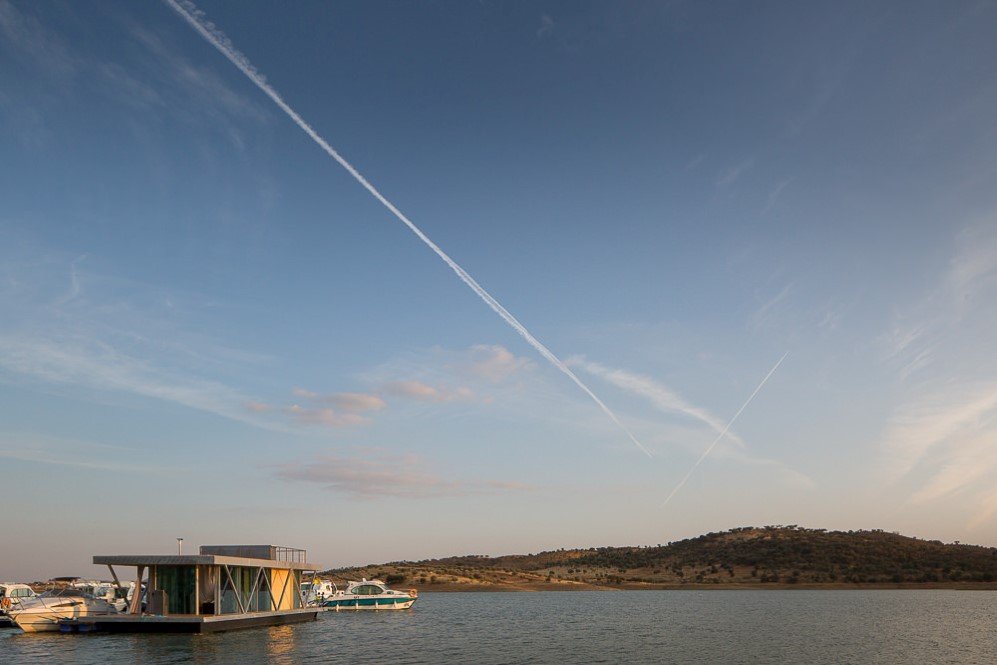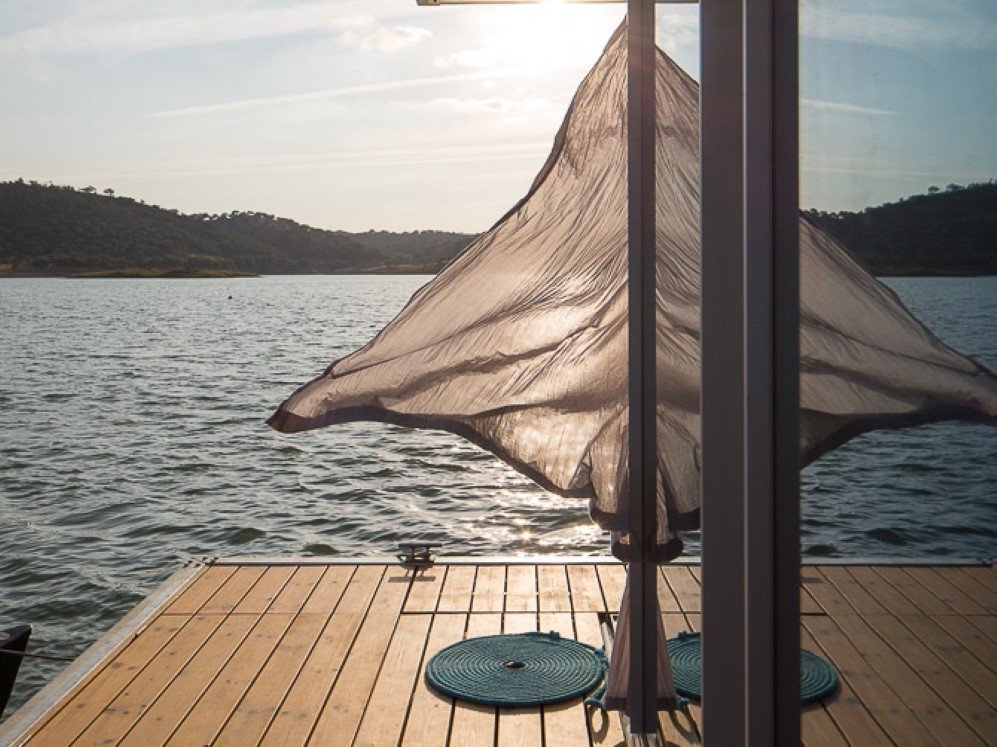 Images: © Friday
h/t: Inhabitat