This Shark Suite Is A Dream Come True For Underwater Enthusiasts!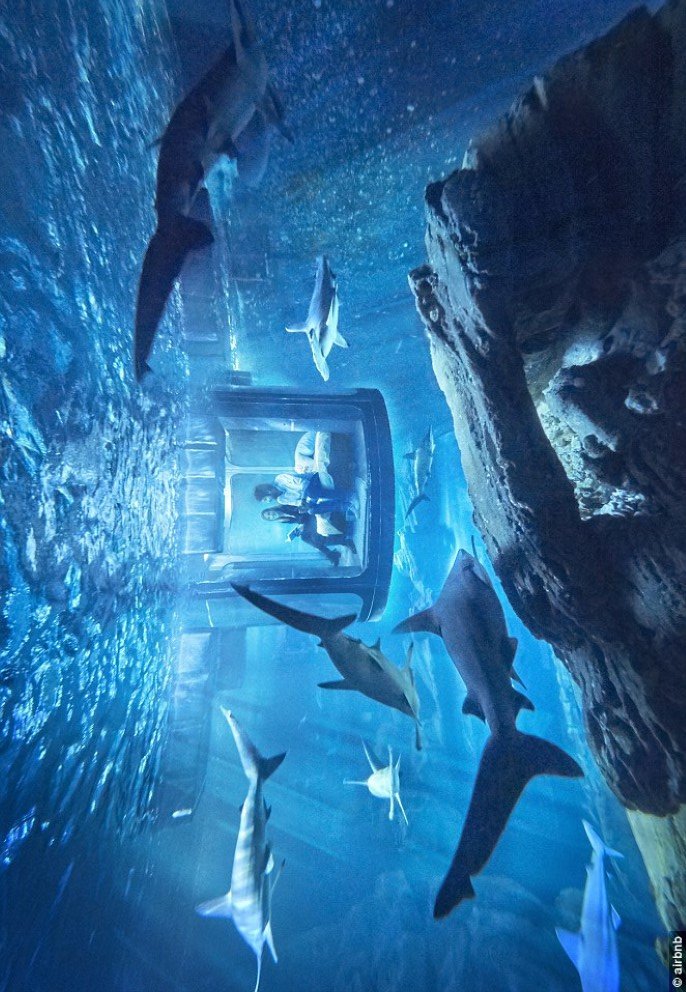 If you get mesmerized by the sea life and the deadly sea creatures excite you especially, then this underwater shark suite, created by French design agency Ubi Bene in collaboration with Airbnb is the perfect holiday location for you.
Recommended for you (article continues below)
The underwater suite with 360 degree transparent glass walls is located 10 meters deep and is surrounded with 3 million liters of water, which will hold 35 living sharks. The room will serve as an observatory for scientists and biologists or even the general public who are interested in understanding the importance of these gigantic creatures in keeping our ecosystem healthy. This demonstration will be provided to the guests by the host Fred Buyle, who is a free diver and underwater photographer. Hence if you wish to go on this experience of a life time, you simply need to fill out a form available of Airbnb's website and submit a convincing proposal on why you should be taken up on this underwater adventure.
---
The Shark Suite is located at the Aquarium de Paris.
Image: Airbnb
---
The room is submerged 10 meters below the water hence the guests will enjoy a purely underwater living experience.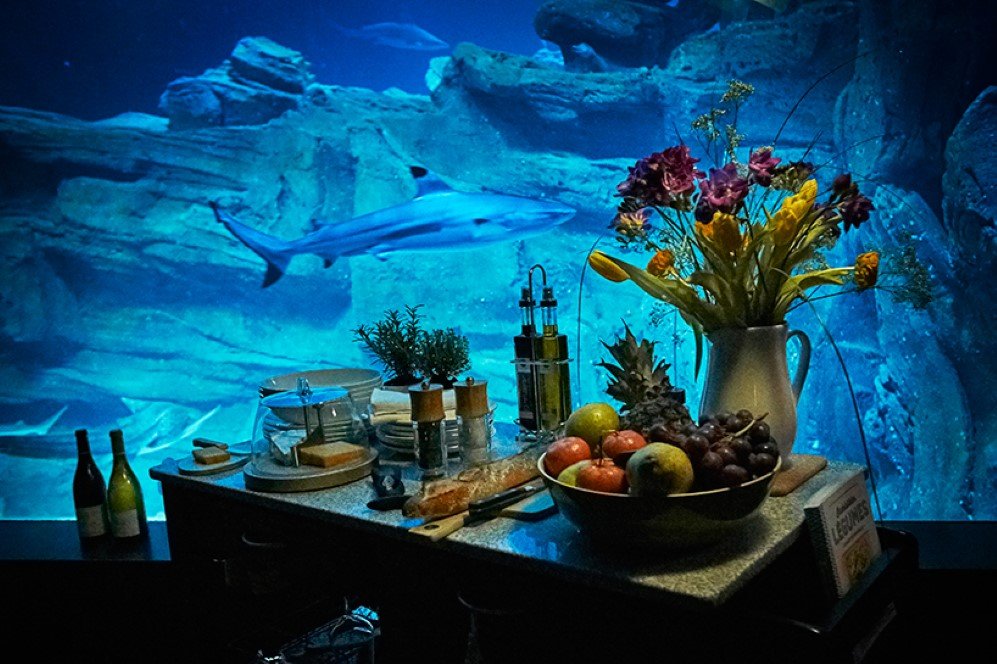 Image: Airbnb
---
The hauntingly mesmerizing underwater room will be surrounded by 35 sharks!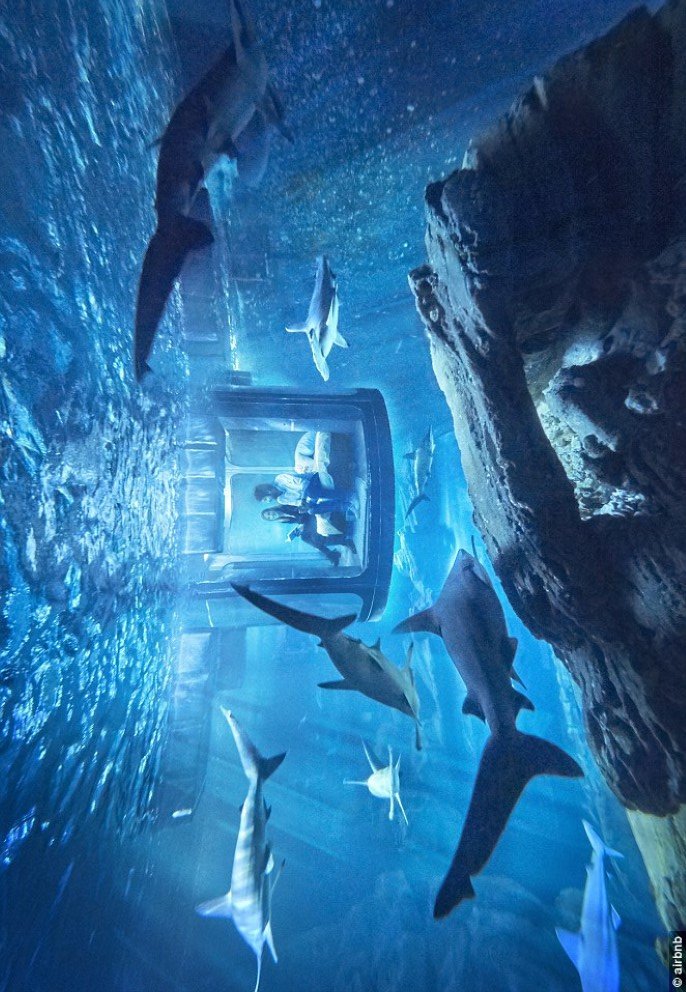 Image: Airbnb
---
Fred Buyle will brief the guests on the life cycle of sharks and their importance in the ocean's ecosystem.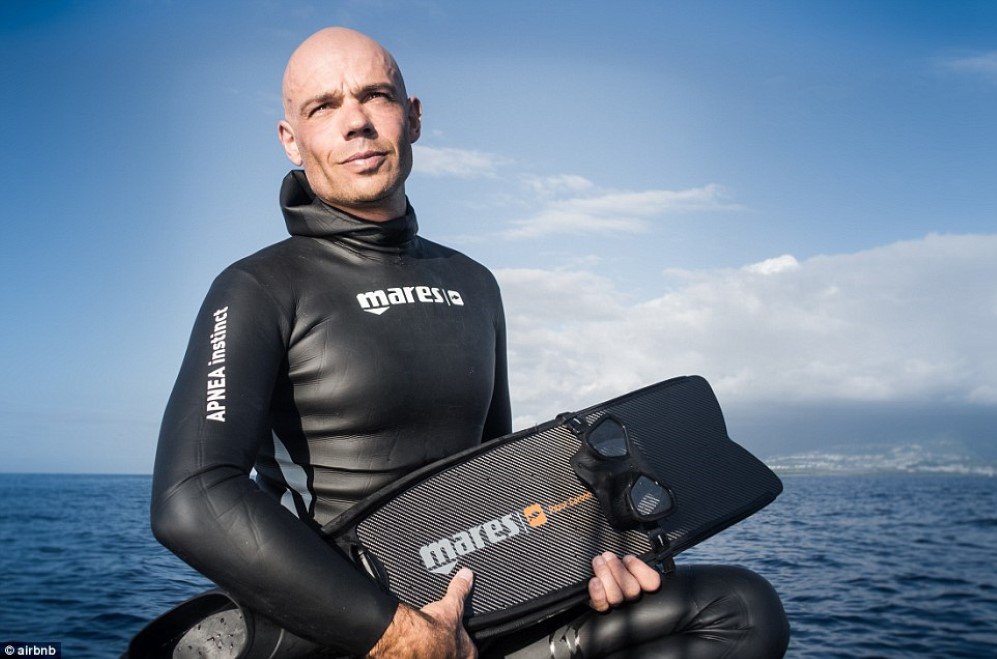 Image: Airbnb
---
Other than the briefing by the host, reading material is also provided for the guests on the bedside table of the room.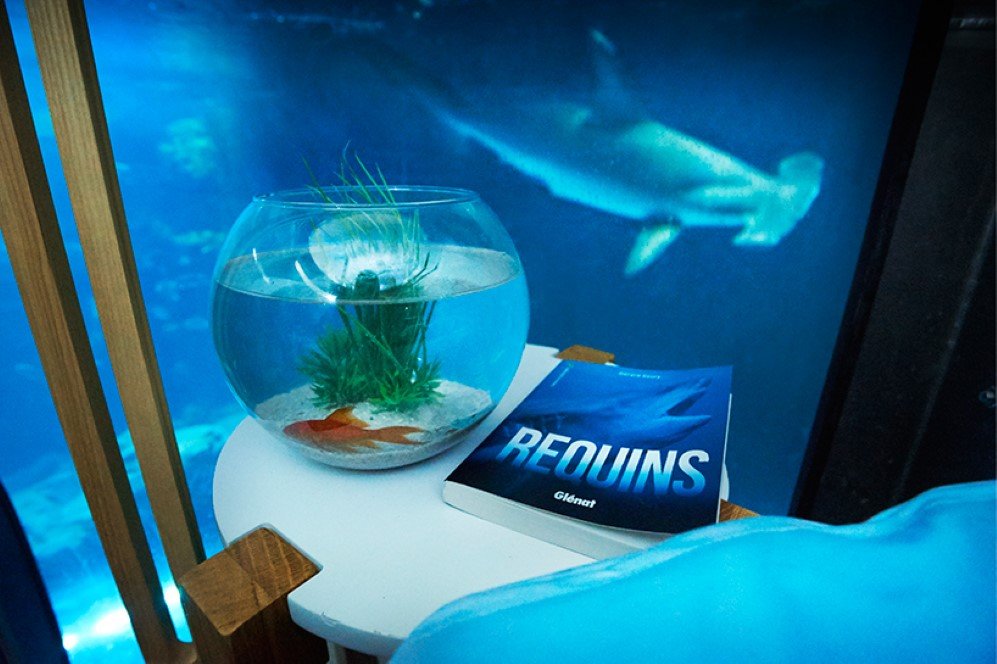 Image: Airbnb
---
The Shark Suite is designed in the best possible way to provide the guests a larger than life subaquatic spatial experience.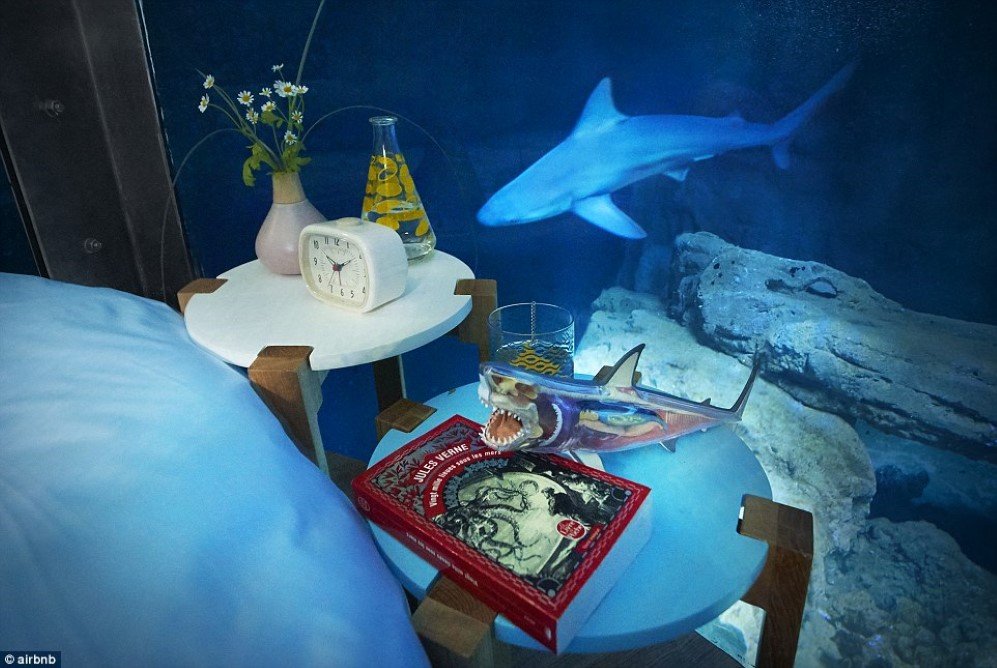 Image: Airbnb
---
The room will be available to the people who are interested in knowing more about the sharks for three nights in April.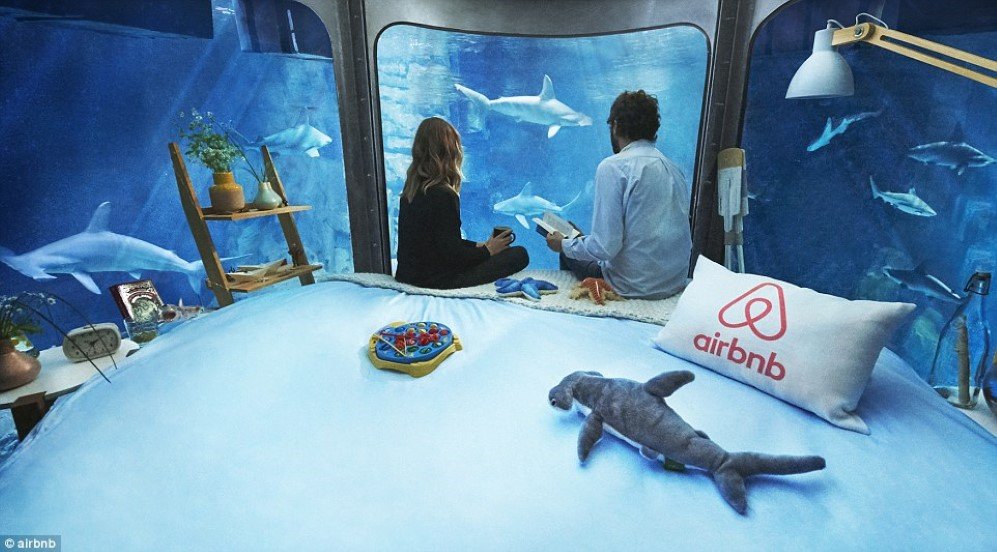 Image: Airbnb
---
A comfortable round bed lies in the middle of 360 degree transparent walled room.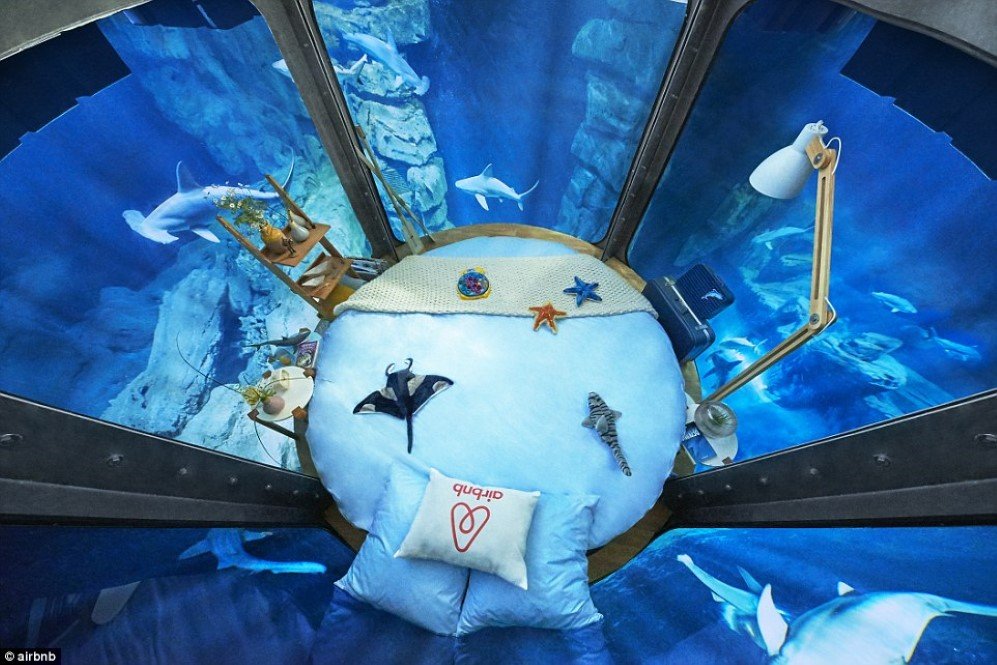 Image: Airbnb
SOURCE: Airbnb
h/t: Business Insider