This pizza box turns into a tray to make your late night munching convenient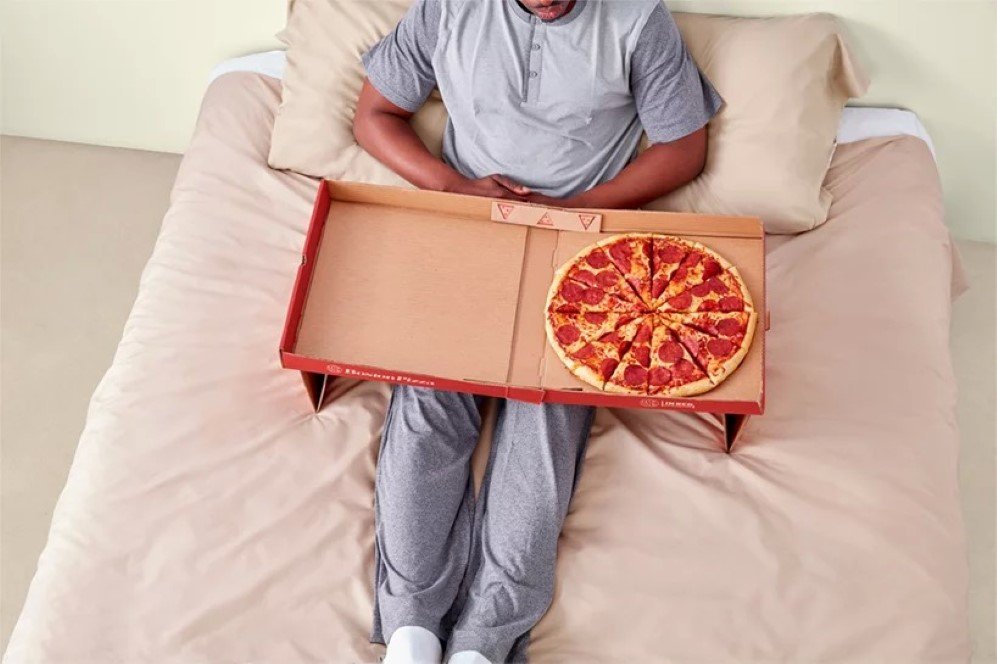 Boston Pizza is just not innovative and creative when it comes to its topping but also when it comes to its packaging. The pizza chain has recently collaborated with advertising agency, John St to come up with a unique packaging which turns the pizza box into a tray in a jiffy so that you can have your pizza directly in your bed without ever worrying about dishing it out or staining your bed sheet.
The package incorporates two additional layers of cardboard on the top and the bottom of the pizza box which serve as tray legs when folded out. The user can fix the cardboard to any space given at the bottom of the box, depending on the length of the tray that is required. The pizza box also comes with two support pieces which help the tray stay locked while you enjoy the pizza slices!
---
Boston Pizza collaborated with John St advertising agency to introduce pizza in bed!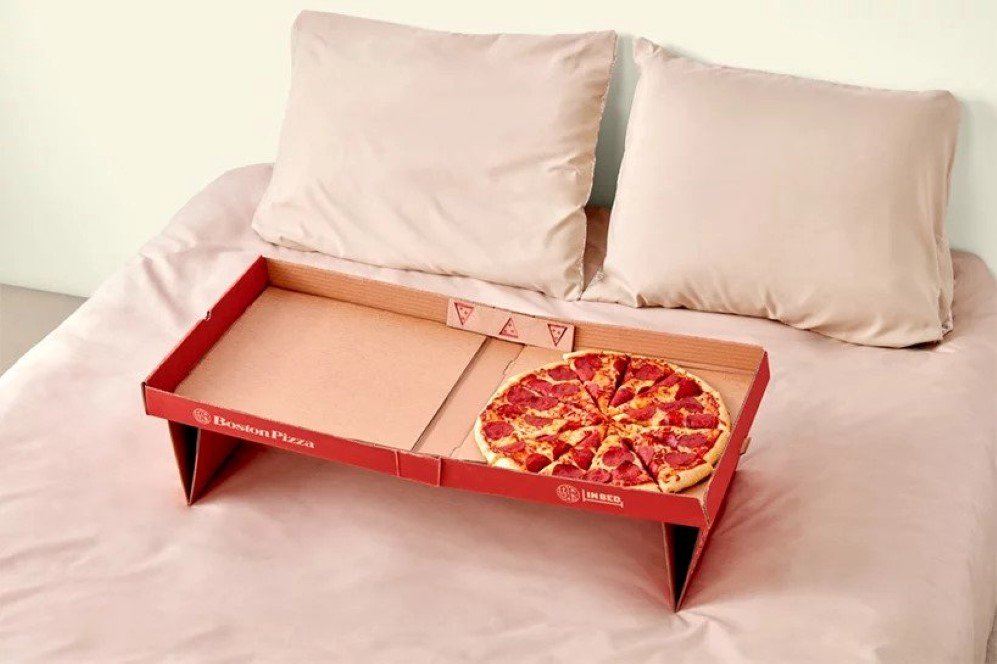 ---
The pizza box transforms into a tray with the help of extra layers of cardboard.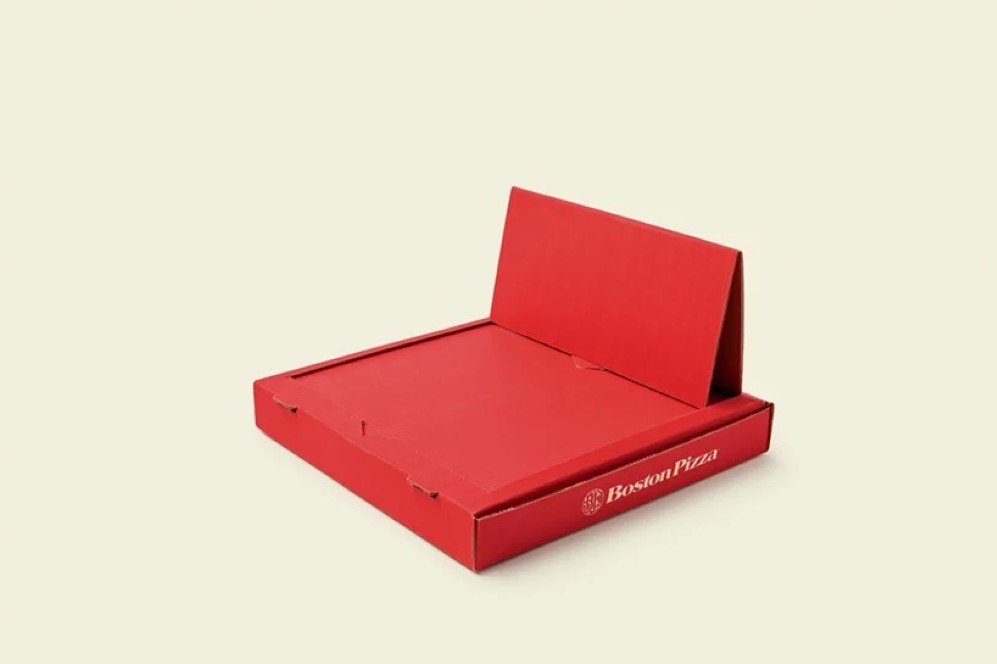 ---
The cardboard flaps make up the legs of the tray.
---
Recommended for you (article continues below)
The tray stays fixed once the support pieces are locked firmly in the space given in the design.
---
Still confused? The packaging comes with complete assembling instructions in a booklet!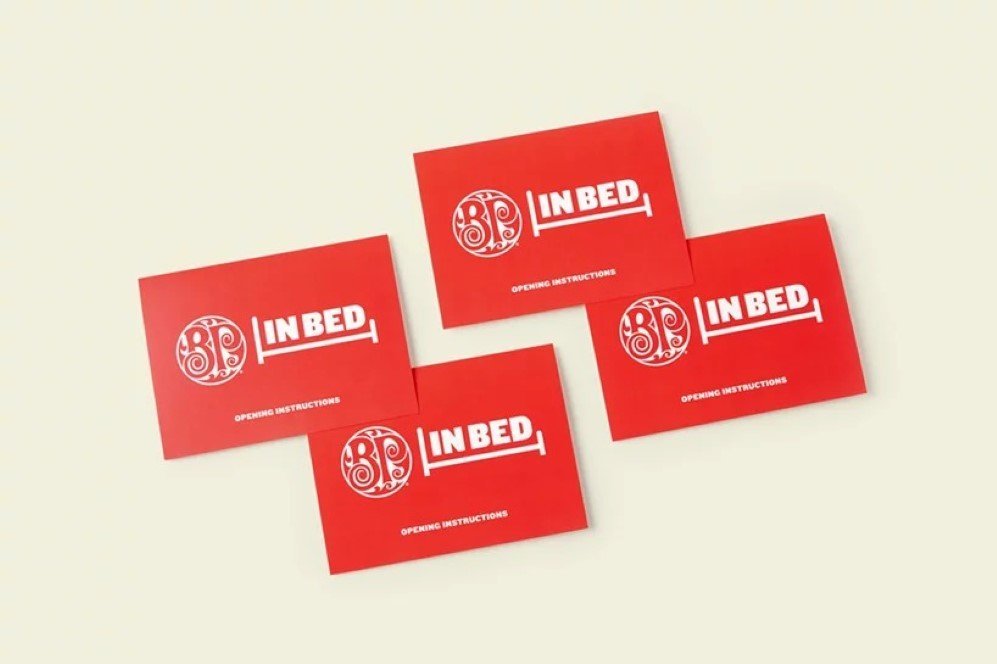 ---
Read. Assemble. Eat!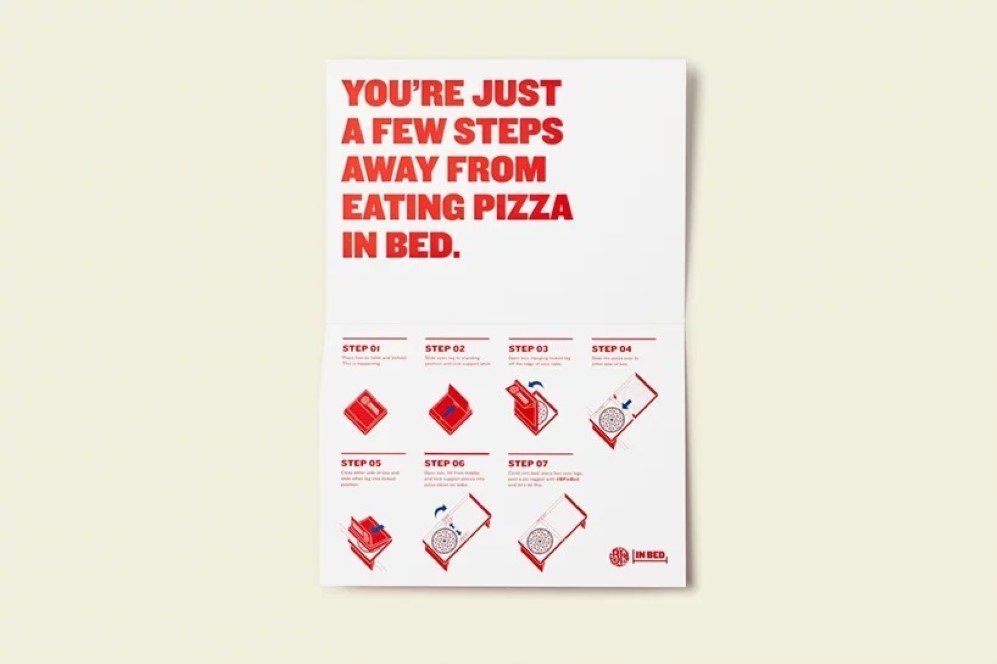 Images: © John St.
h/t: Design Boom