This Peculiar Pink Hammock Will Rock You On its Own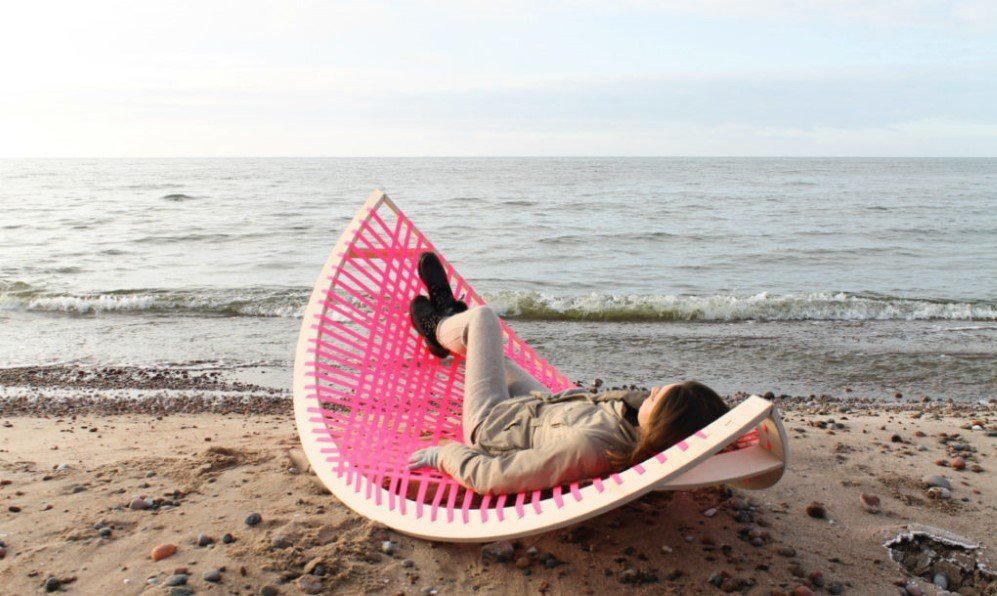 As much as we all love hammocks on a perfect beach day, no one really looks forward to do the donkey work of setting it up. Thanks to Agota Rimsaite, we do not really need to do that anymore. The bright pink coloured hammock, Panama Banana is basically pretty self-sufficient in terms of rocking itself because of its boat like base.
The beautifully cross-woven polyester straps give the surfboard-inspired-hammock a refreshing beachy look while the curved wooden rails ensure that the hammock is perfectly strong and capable of rocking itself without being tied to two posts. The smart design makes the curve sit above the ground hence you can lay back on it without worrying about being covered in an otherwise inevitable sandy mess that comes with a beach trip. Moreover, if you feel like you have relaxed way too much, the hammock can quickly transform into a soccer goal just by flipping it up. The dual-action hammock is a true summer bliss in every sense possible, be it at a beach or in your backyard!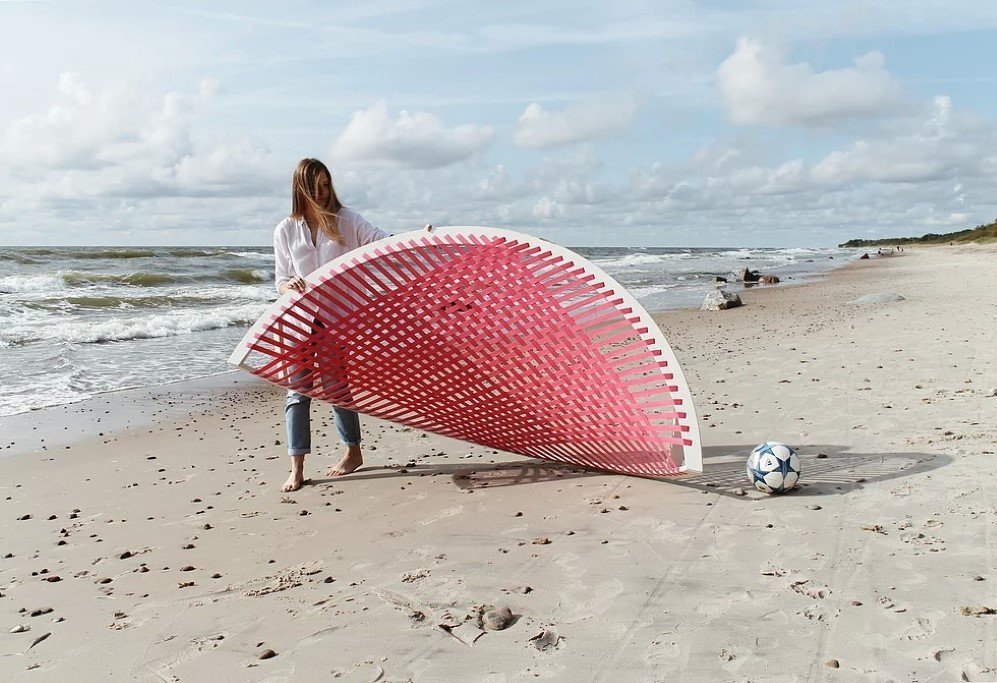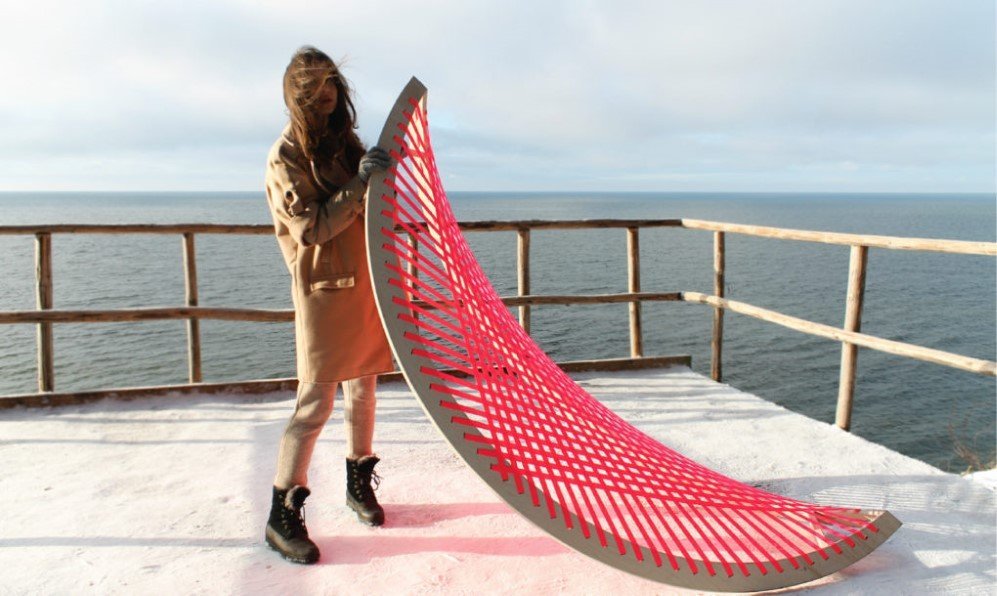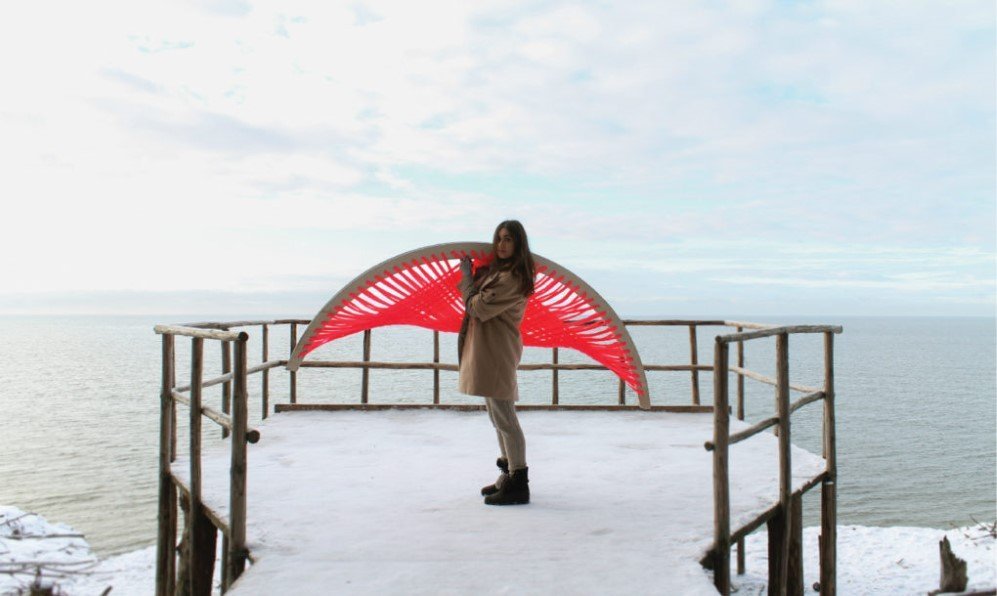 Recommended for you (article continues below)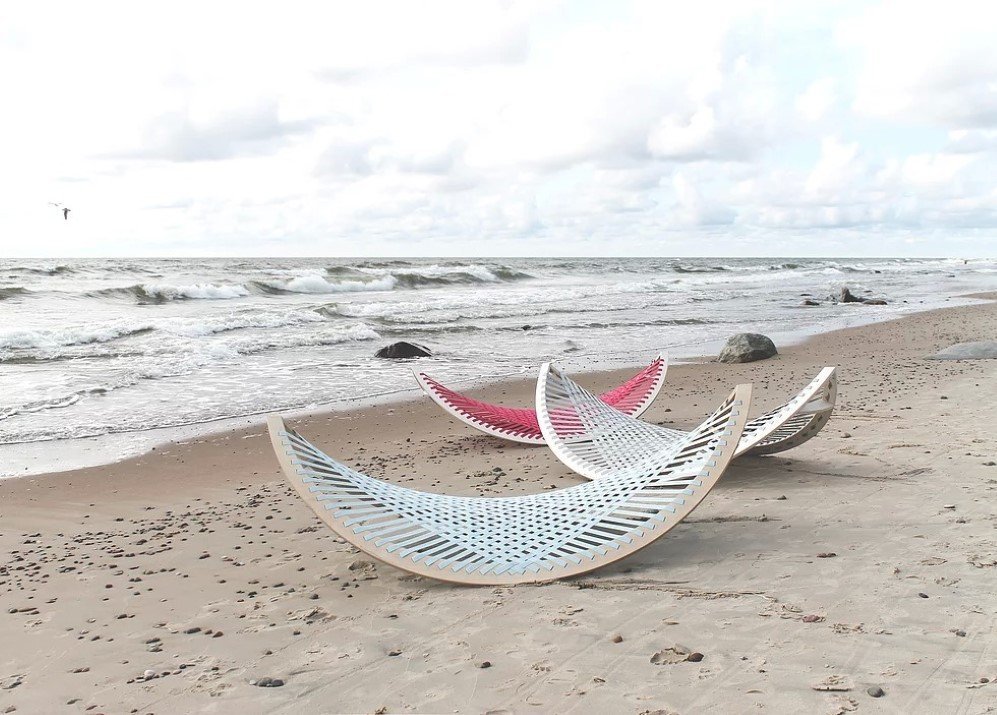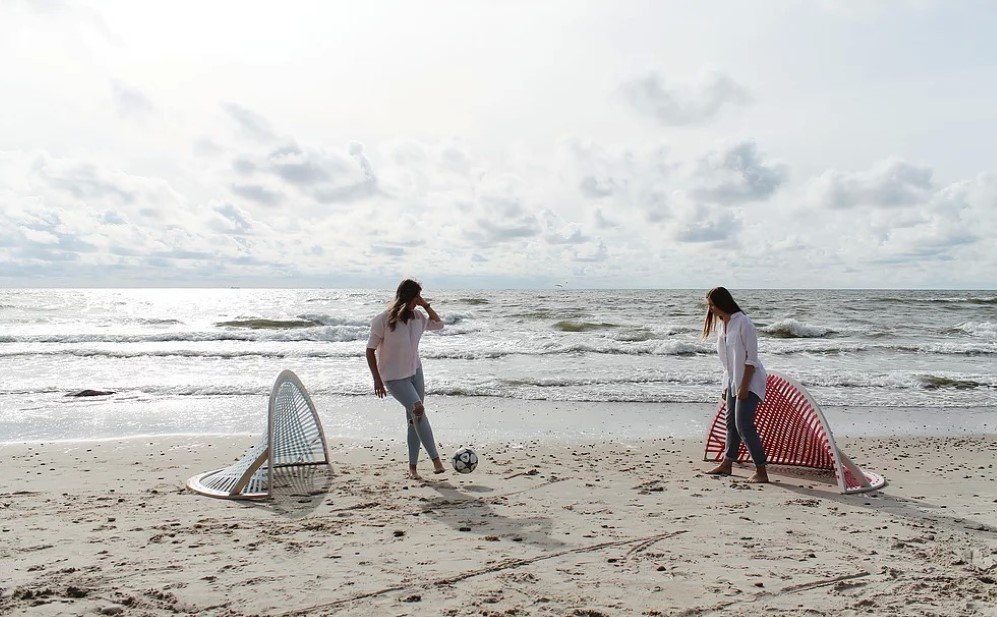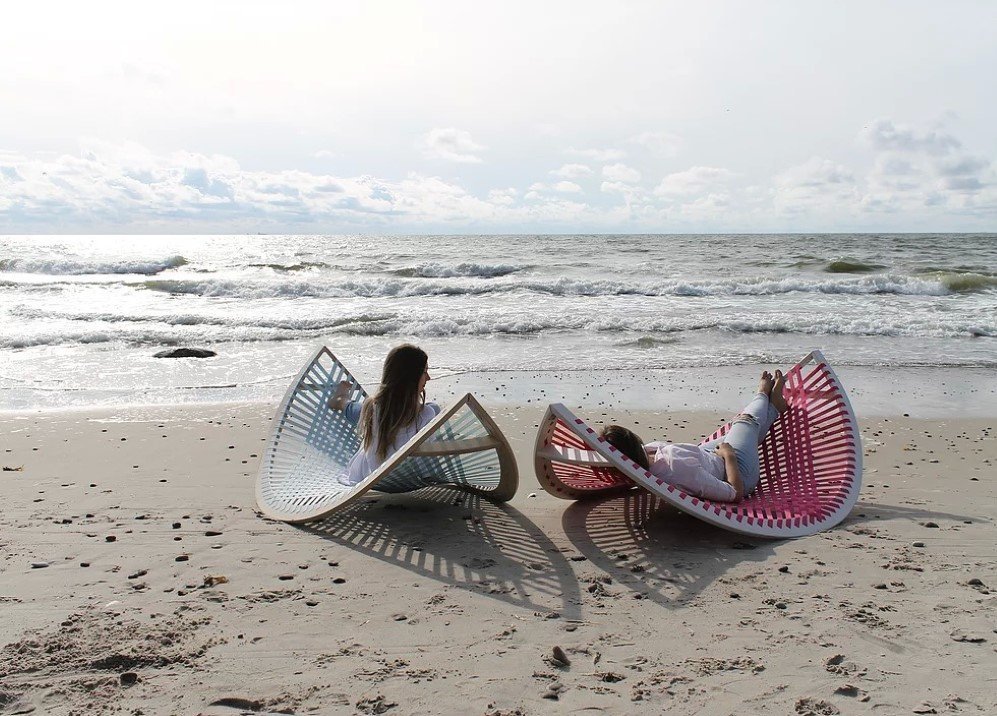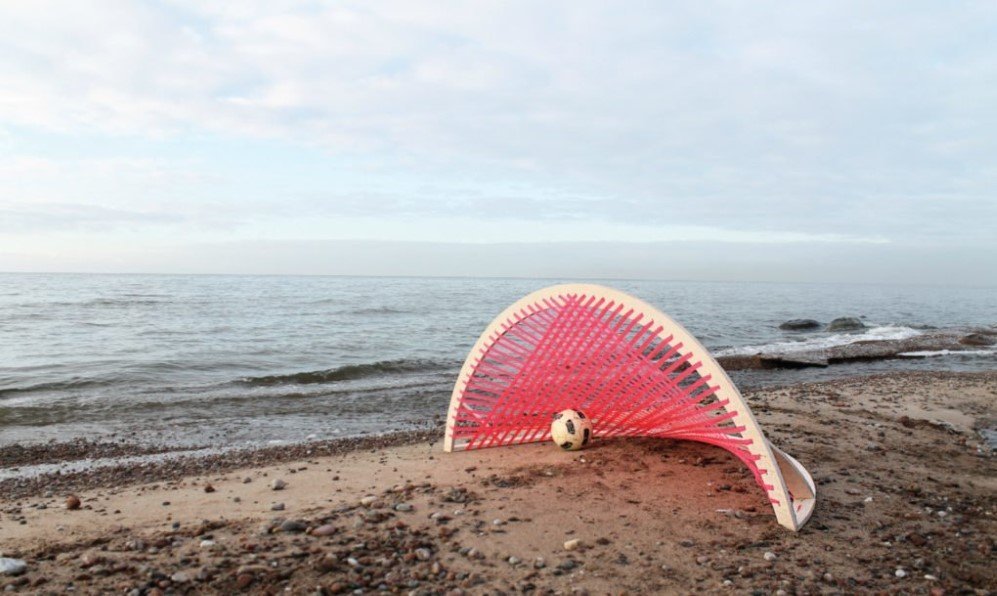 Images by: Agota Rimsaite
Reference Links: Inhabitat