This multi-purpose cycling and treadmill desk will fill your work life with joy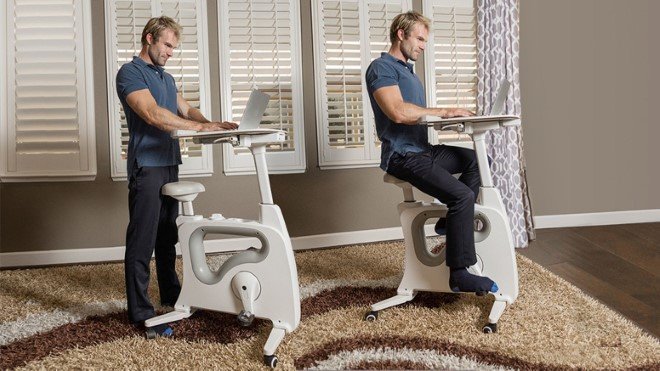 If you are one of those people who get to be nowhere all day but the work desk then FlexiSpot Deskcise Pro is something you should really consider investing in. The multipurpose desk can be arranged in just a minute into either a treadmill desk or a stationary bike desk so that you can workout while working. Isn't that great? The Deskcise is designed so precisely that you wouldn't be able to point out any ergonomics flaw except for the fact that you cannot sit too long on the seat and would probably find working out more comfortable than just sitting idly on it. But well, that is exactly why it was designed this way.
The 8 levels of magnetic resistance settings can help you choose the difficulty level of your exercise and pneumatic lever will enable you to adjust the desk just according to your height. Moreover, the desk moves back and forth as you pedal hence you would not ever worry about being disturbed while you multi-task at work. The Deskcise is conveniently portable with its 360 degrees swiveling caster wheels however, it also incorporates gravity sensor wheel lock in order to make the desk-cum-treadmill-cum-cycle stay at one place while you burn all those calories.
The breakthrough innovation in the market of office desks is now up for sale on Amazon and you can get your hands on it for just $500!
Recommended for you (article continues below)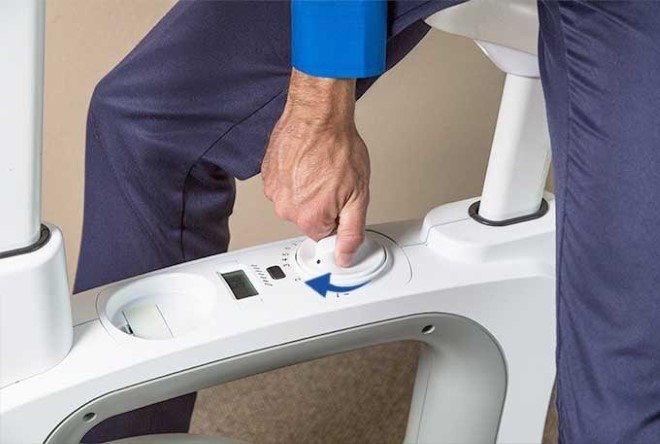 h/t: New Atlas