This mischievously hidden home cum nest is the most peaceful abode ever!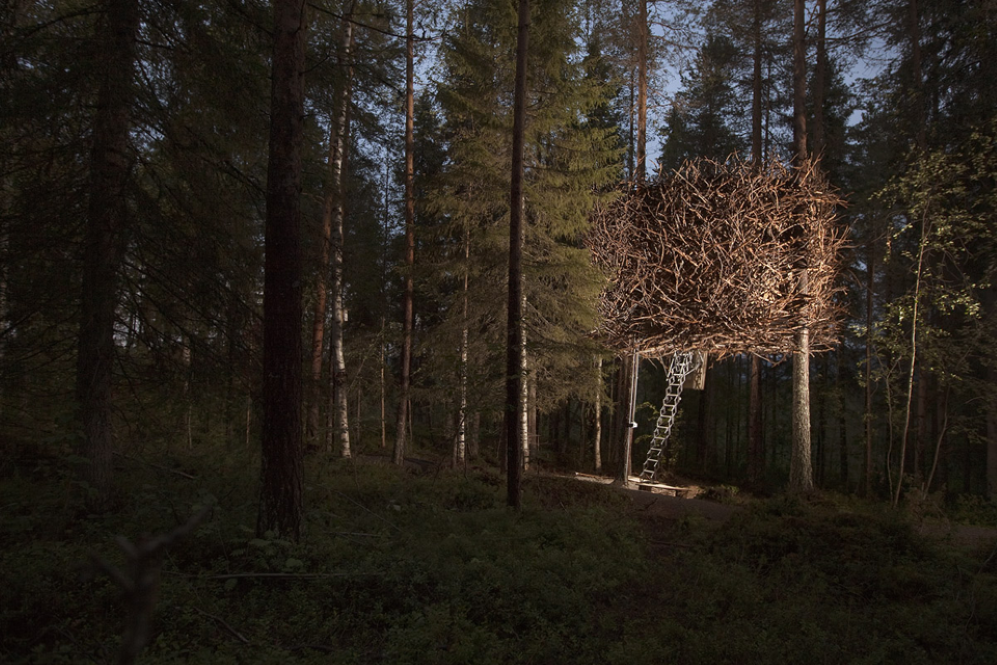 You cannot really possess an invisibility cloak to hide away from the world but if you are so adamant to go invisible then Bird's nest treehouse at Treehotel is your best shot at it. The architect, Bertil Harström of Inredningsgruppen, has designed a complete home for a family of four with such immaculate taste that the 18 square meters do not even slightly feel congested however, what still gives this home an edge is its exterior that camouflages as the surrounding birds' nests. The house is placed right in the middle of a network of sticks while the windows are subtly covered with the branches with such precision that one cannot tell the house apart from the other nests in the area.
Inside walls cladded with wooden panels give the interior an ultra luxurious feel. Residents can access to this beautifully structured, 20 feet off the ground home cum nest with the help of the retractable stair just outside the house.
Overnight stays, including breakfast, start from £380 and there's also a restaurant, bar, sauna and relaxation area, TV, and internet access on site.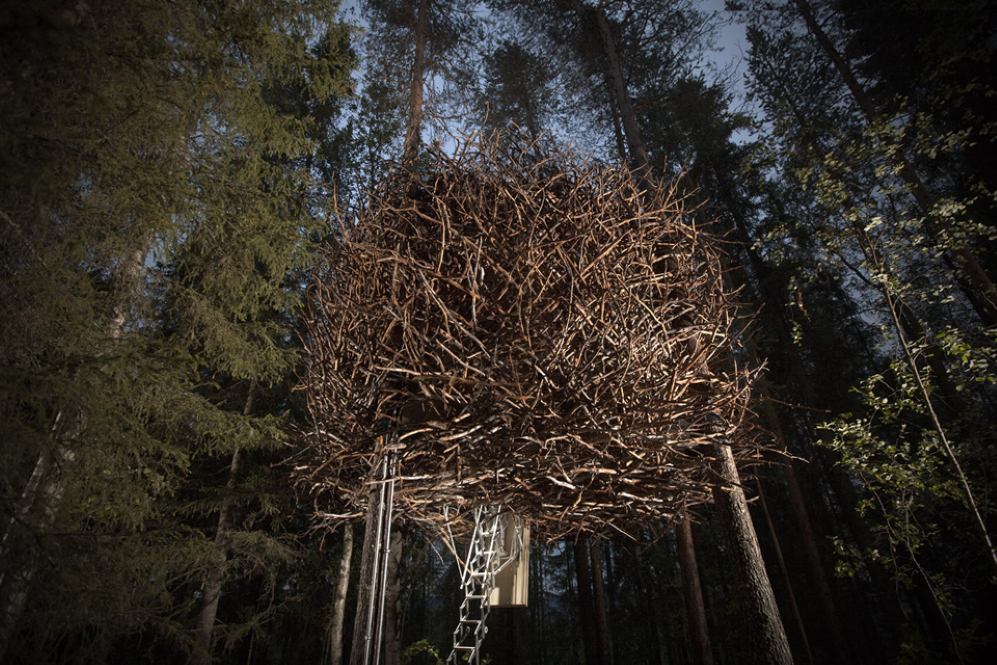 Recommended for you (article continues below)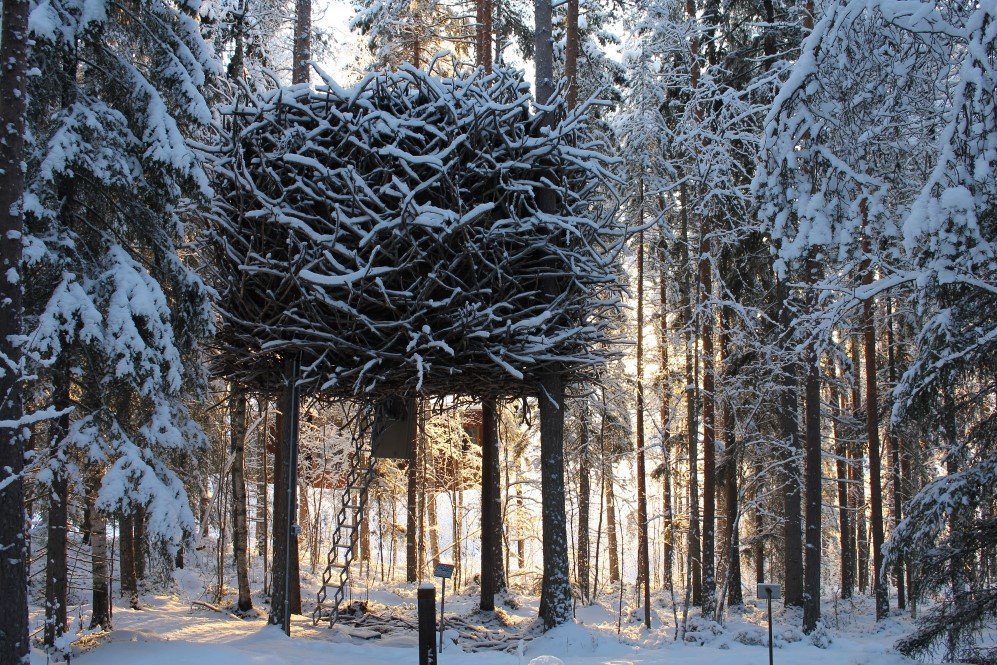 Images: © Treehotel
h/t: Tree Hugger