This lodge has pushed the boundaries of sustainable architecture with green solutions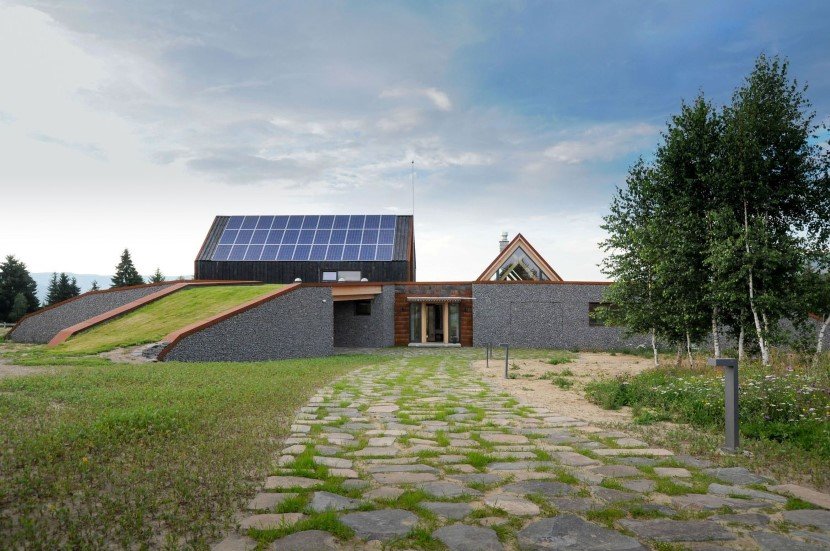 Bence Makkai
Thanks to the awareness regarding sustainable design, it has become imperative for the architects to create structures that blend with the natural environment rather than standing as an apparent alienated outcome of anthropogenic efforts. The best example of such blending architecture that has surfaced recently is, Lodge in a Glade, situated on a generous plot in a mountain village of Transylvania.
The two barn like structures are beautifully concealed by a sloping green roof and walls that are clad with mineral gabion. The shape of the lodge and the materials used in building it up create a beautiful juxtaposition with the rustic scenery of the village. Moreover, the solar panels integrated on one side of the roof show that the house is not just sustainable in its design but also in its functionality.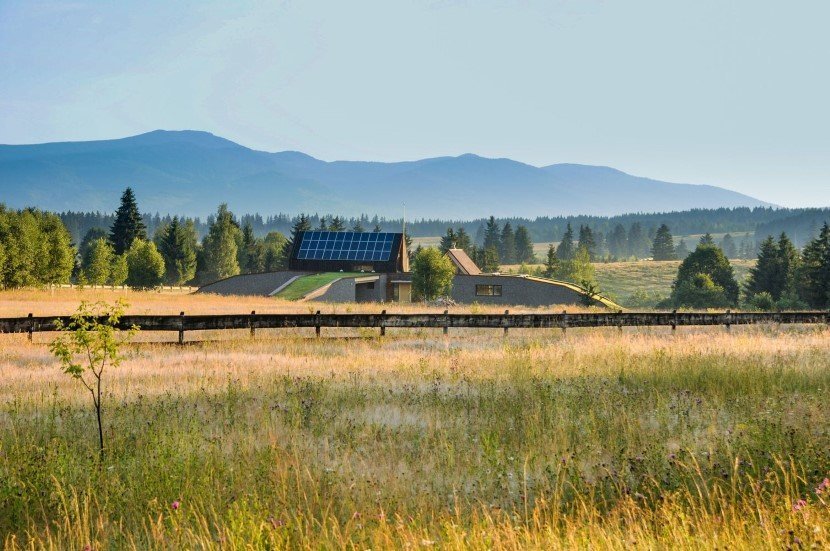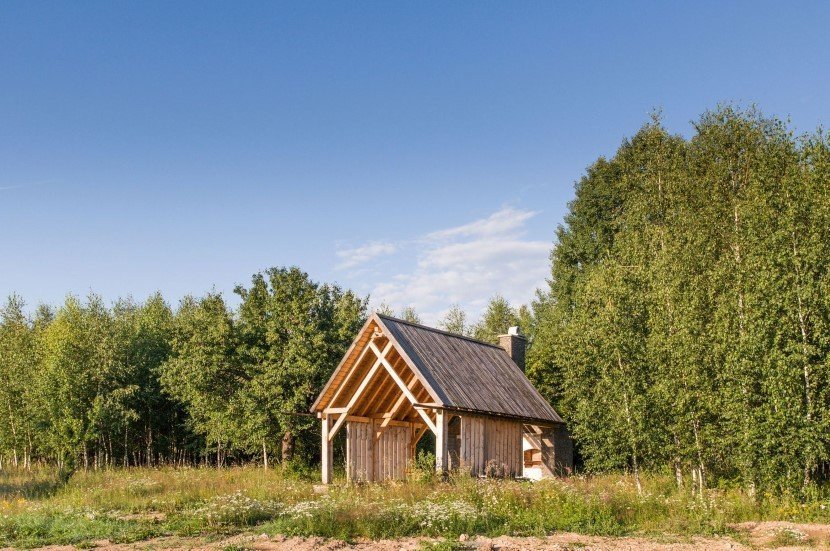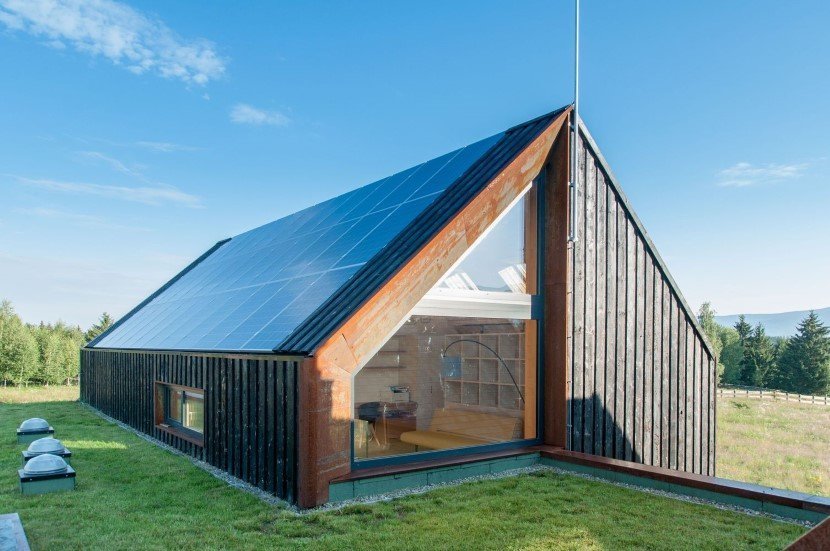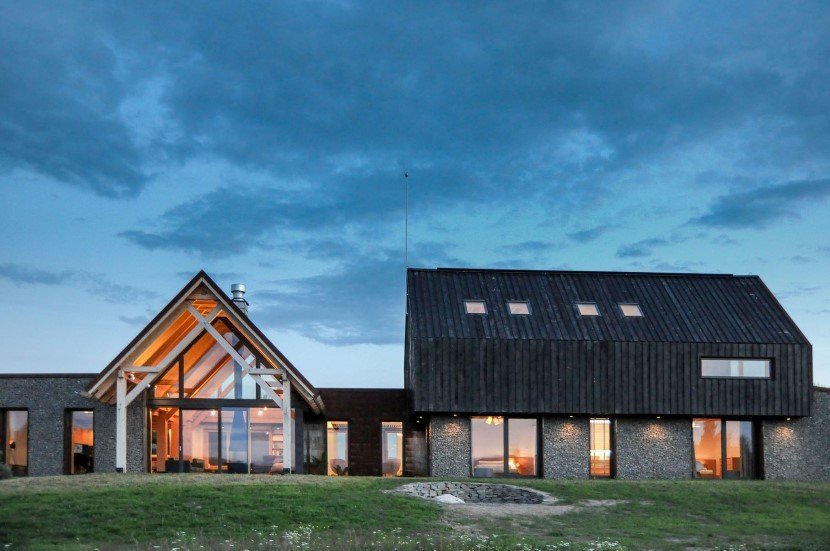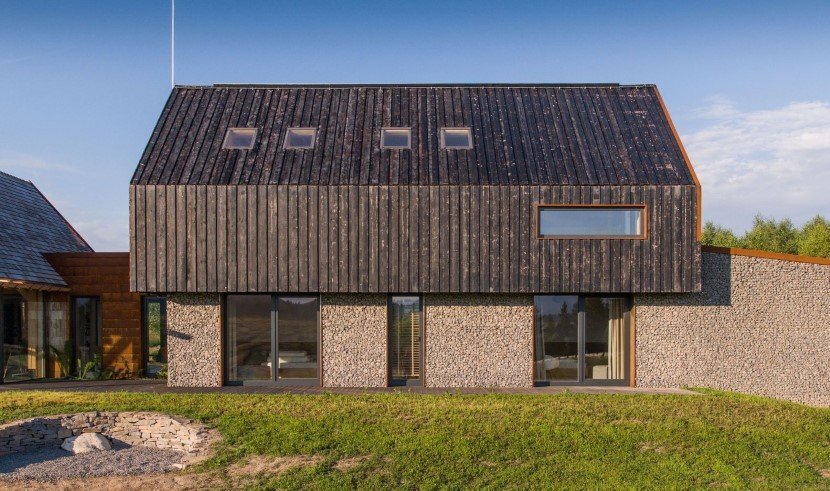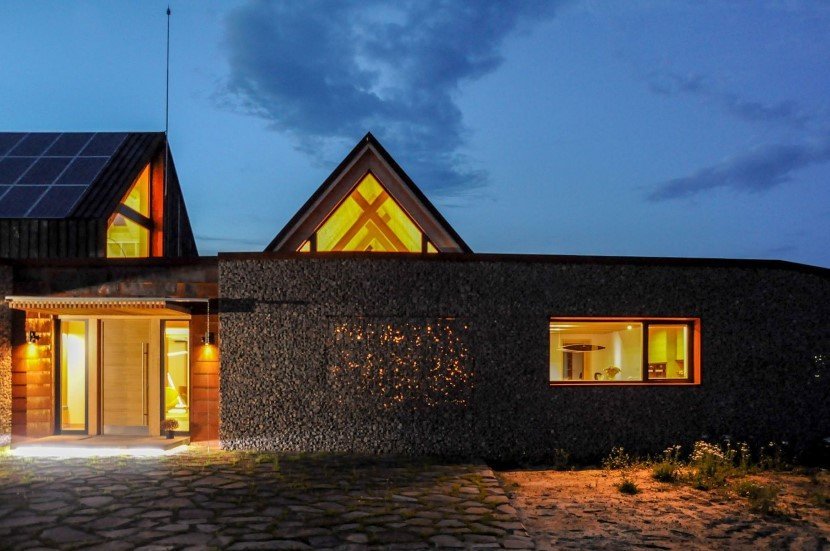 Created by Romanian architecture firm BLIPSZ, the lodges, built for a large group of family and friends that visit occasionally feature a vast indoor space which is also almost completely built with natural materials to support the sustainable exterior of the house. While the foundation of the lodges, including the ground floor slab and the earth-retaining structures are made up of concrete, the architects chose large softwood frames and molded clay bricks to create the structure of the house. The flat roof however is laid on the laminated timber beams. This roof is covered with local grass while the designers chose to cover the pitched roof with shingles instead. The wooden house has a thermal mass of thick, polished concrete flooring and clay brick wall filling in both the floors. The upper floor uses the Japanese Shou Sugi Ban wood-burning technique for weatherproofing, with pine-board siding and roof cover. Needless to say, all the materials used were locally sourced.
The house uses 90% of the energy generated from the solar panels but a backup option of electric grid connection is kept for extreme weather conditions. Soil/water heat pump takes care of floor heating and the supply of hot tap water while the earth fillings store rainwater for irrigation purposes. The house is most definitely the best example of sustainable architecture we have seen in a while, isn't it?
Recommended for you (article continues below)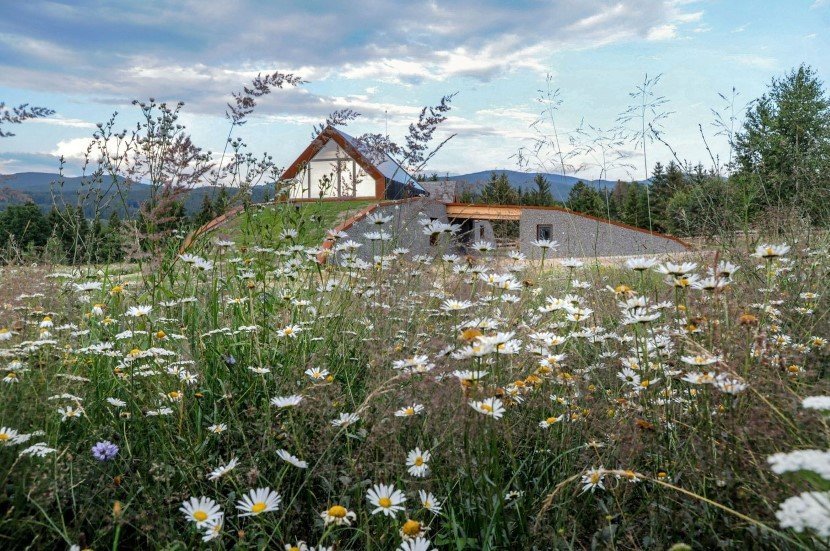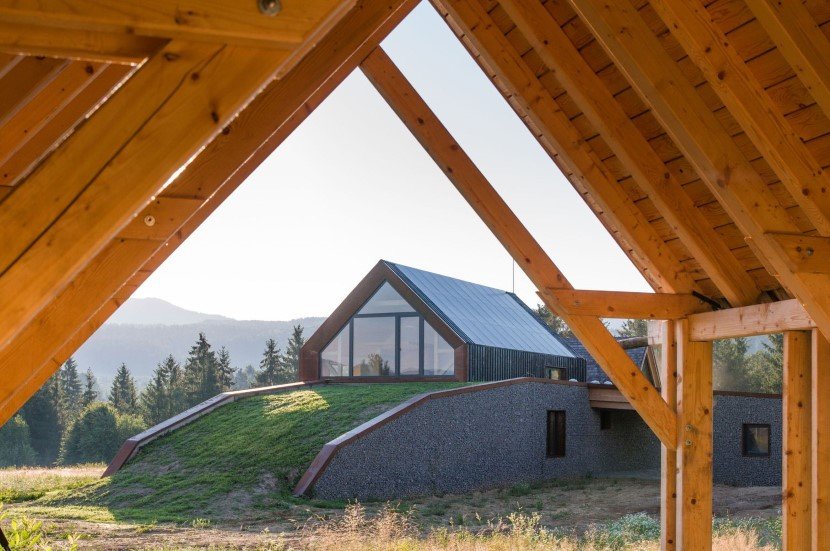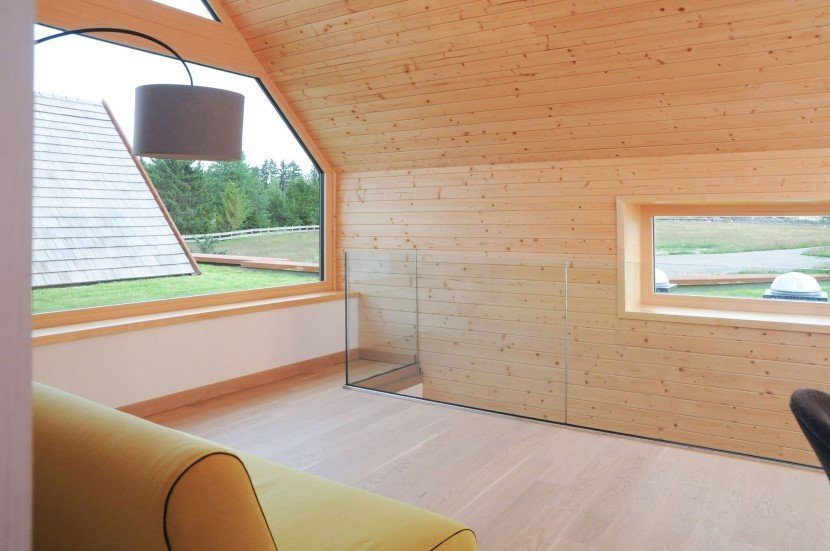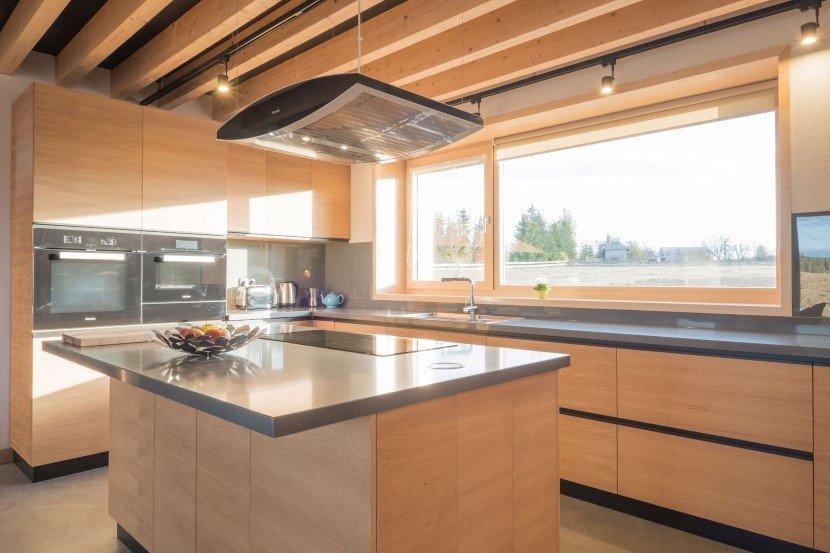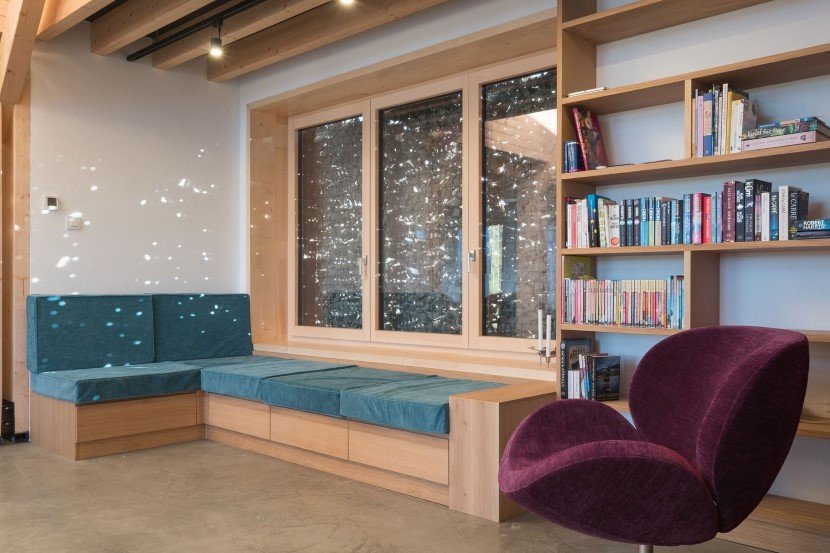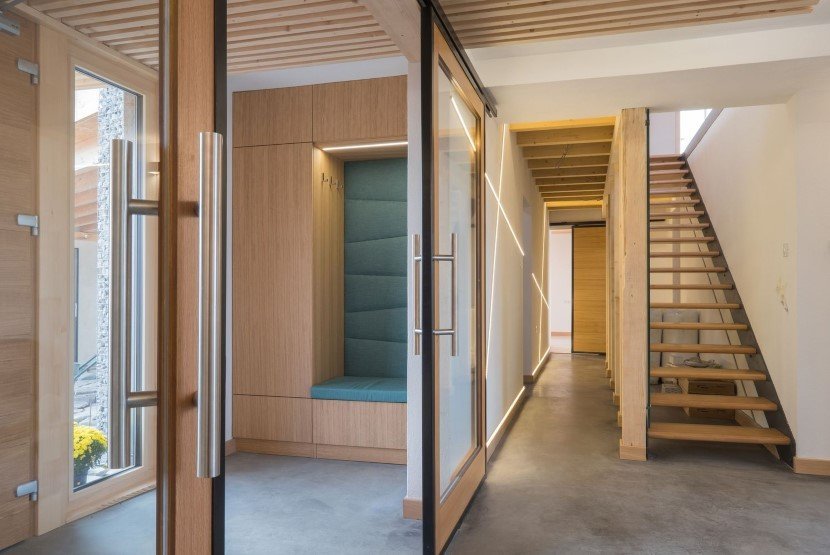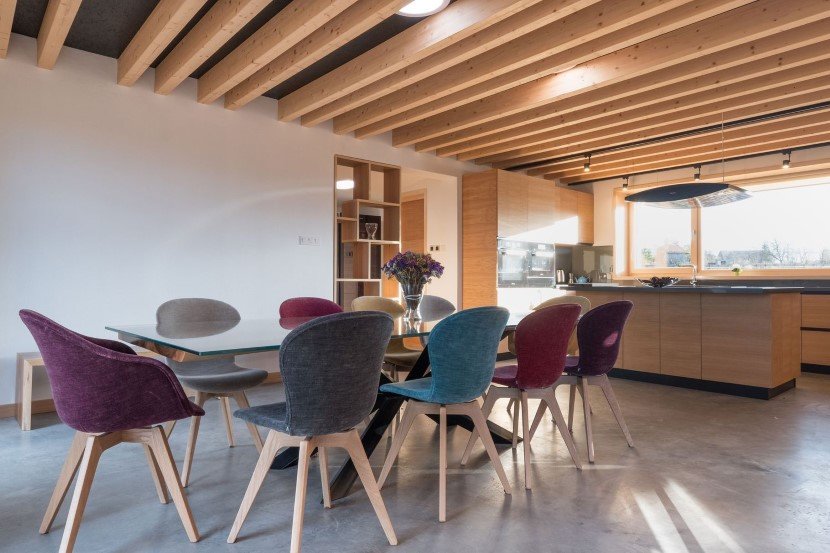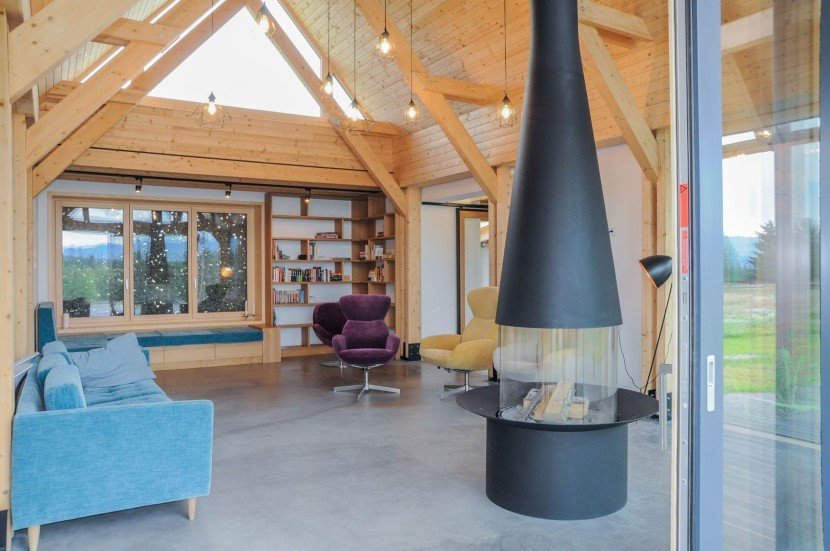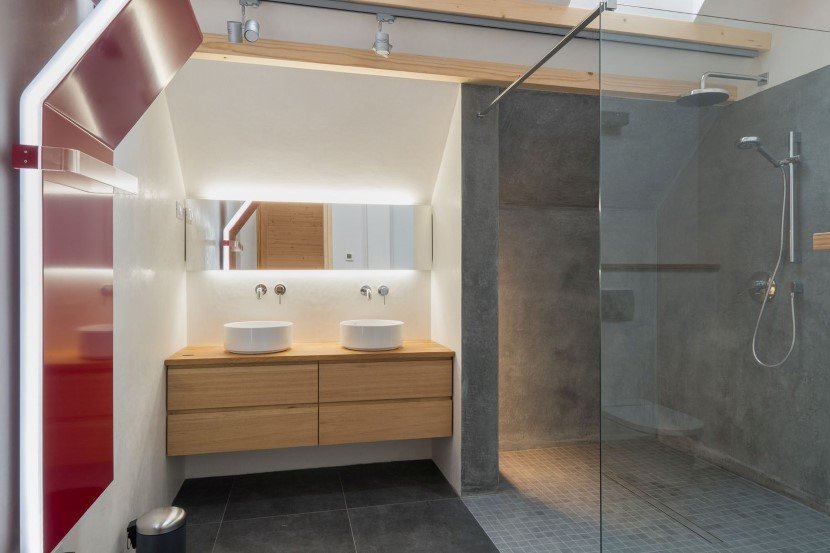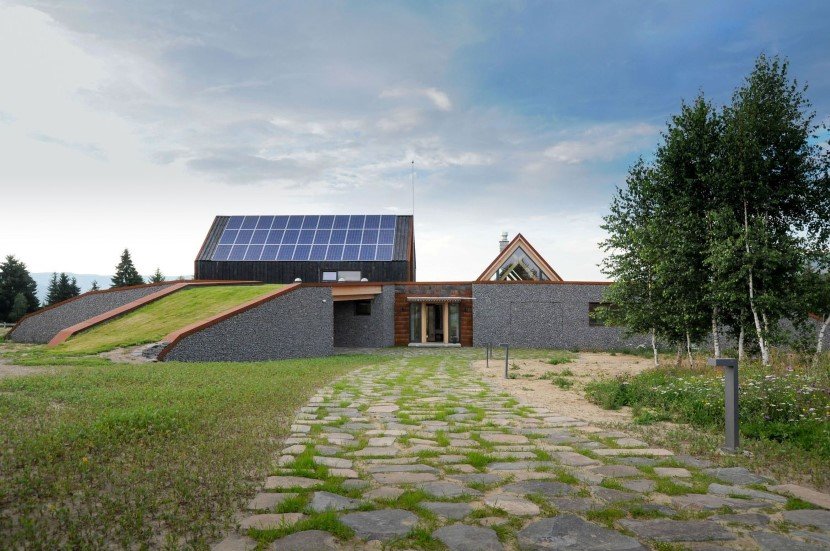 Image Credits: Bence Makkai via Arch Daily
Architects: BLIPSZ
h/t: Inhabitat