This intimate chapel has the most rustic yet classic design ever
© Felix Friedmann
Time and again we've seen chapels that are huge in size and magnificent in style and as much as we are impressed by such structures, we can't deny the fact that while visiting them, one stays rather transfixed on their grandeur than on connecting with nature and the supreme-being. This intimate Bavarian chapel made up of 61 wooden logs however has changed the game entirely.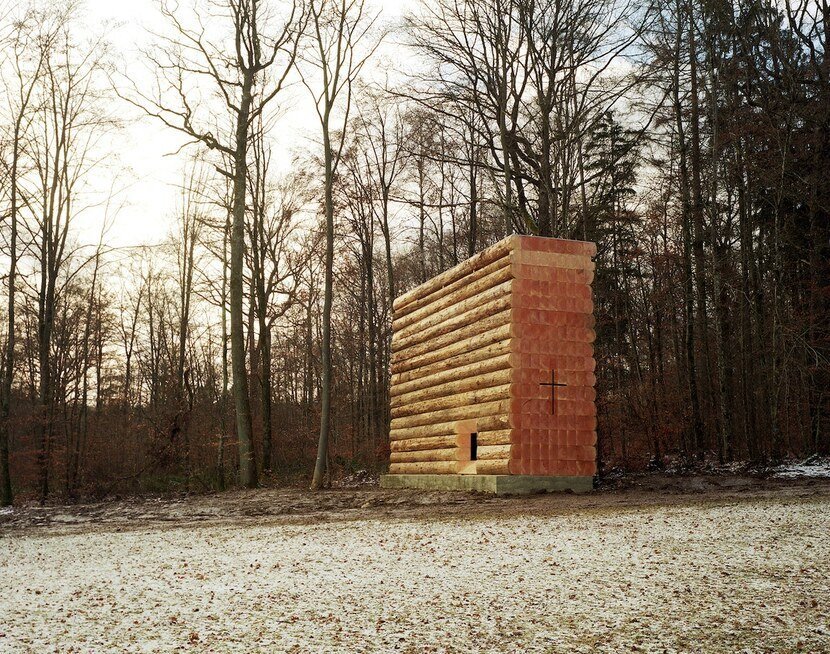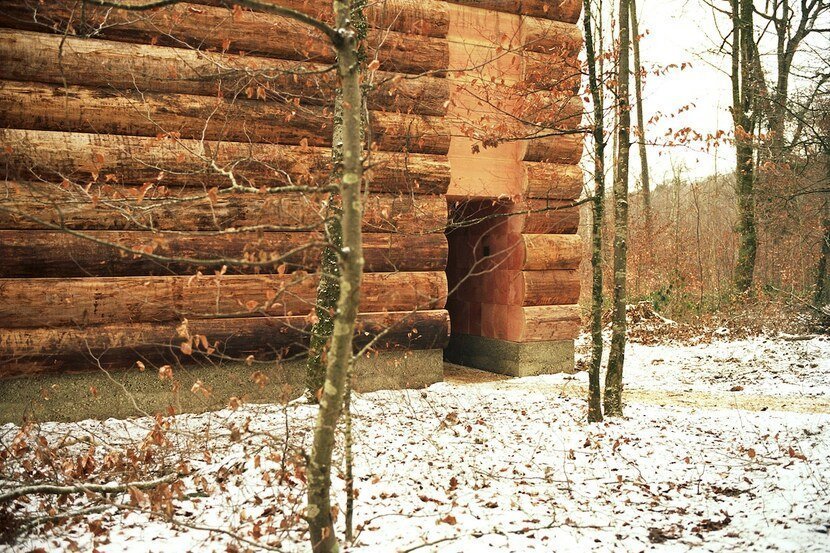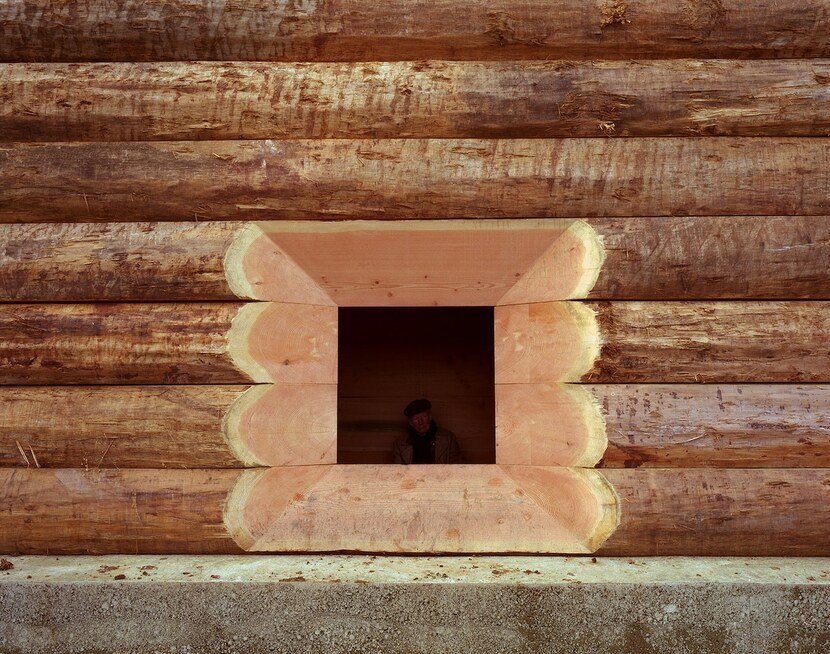 The chapel is designed by award-winning British architect John Pawson in southwestern Germany as part of a commission funded by the Siegfried and Elfriede Denzel Foundation. The foundation's goal was to provide a shelter for the cyclists who travel to the woods and also to connect and pay homage to the nature. Pawson undoubtedly kept the foundation's vision in mind hence he came up a design that incorporated his signature minimalistic style. "People should encounter the chapel as a found object at the transitional point between the forest and open ground, rather than as a conventional work of architecture," the firm explains. "The structure is thus framed as the simplest of gestures."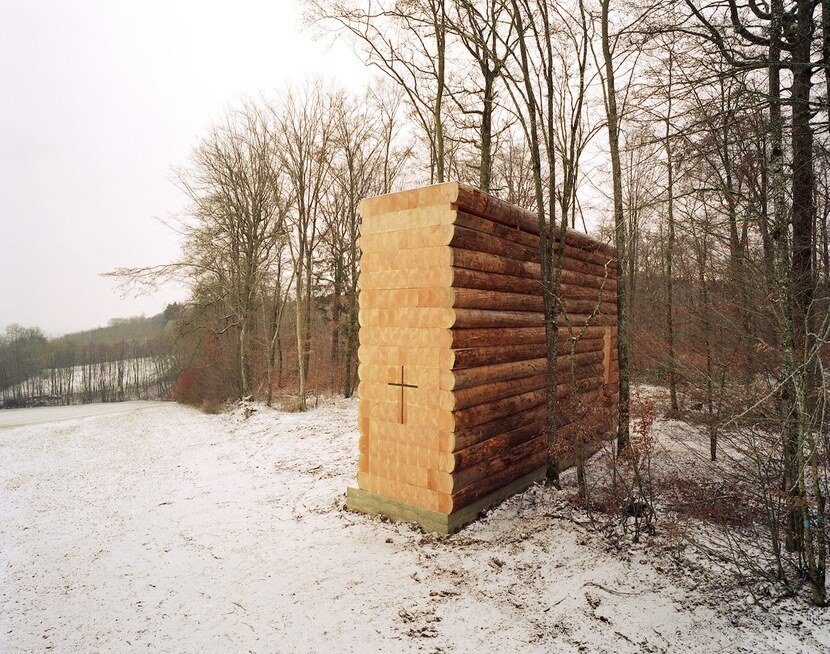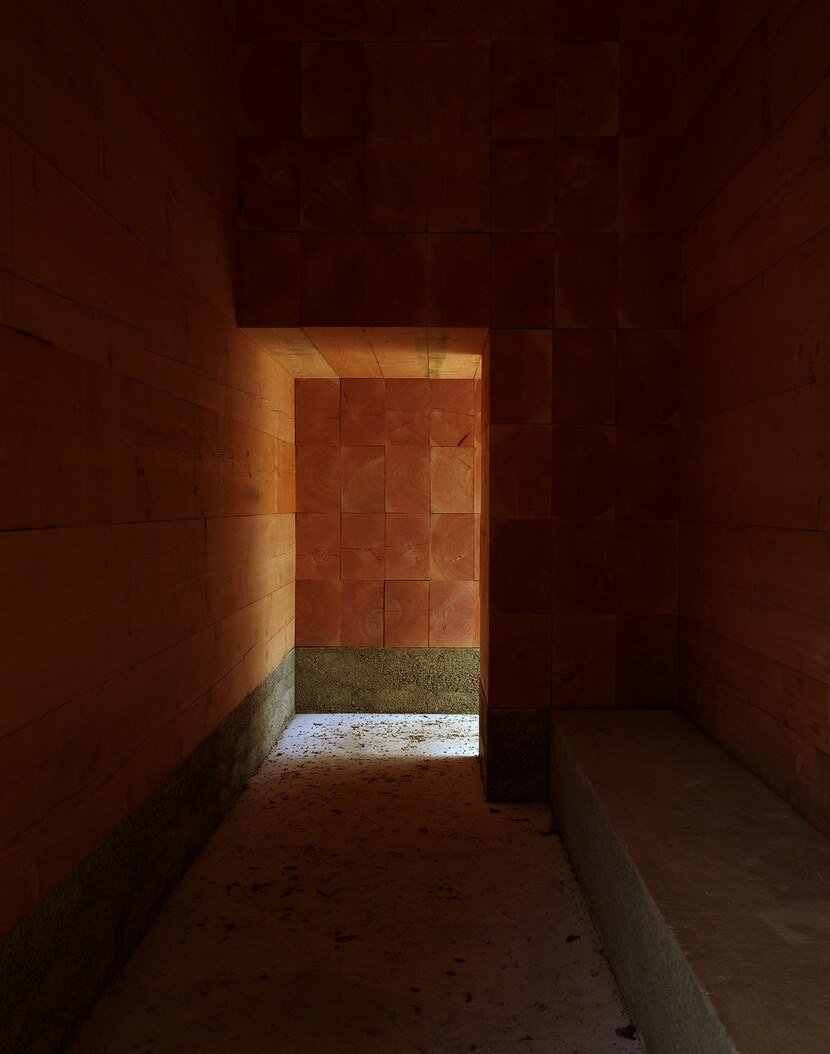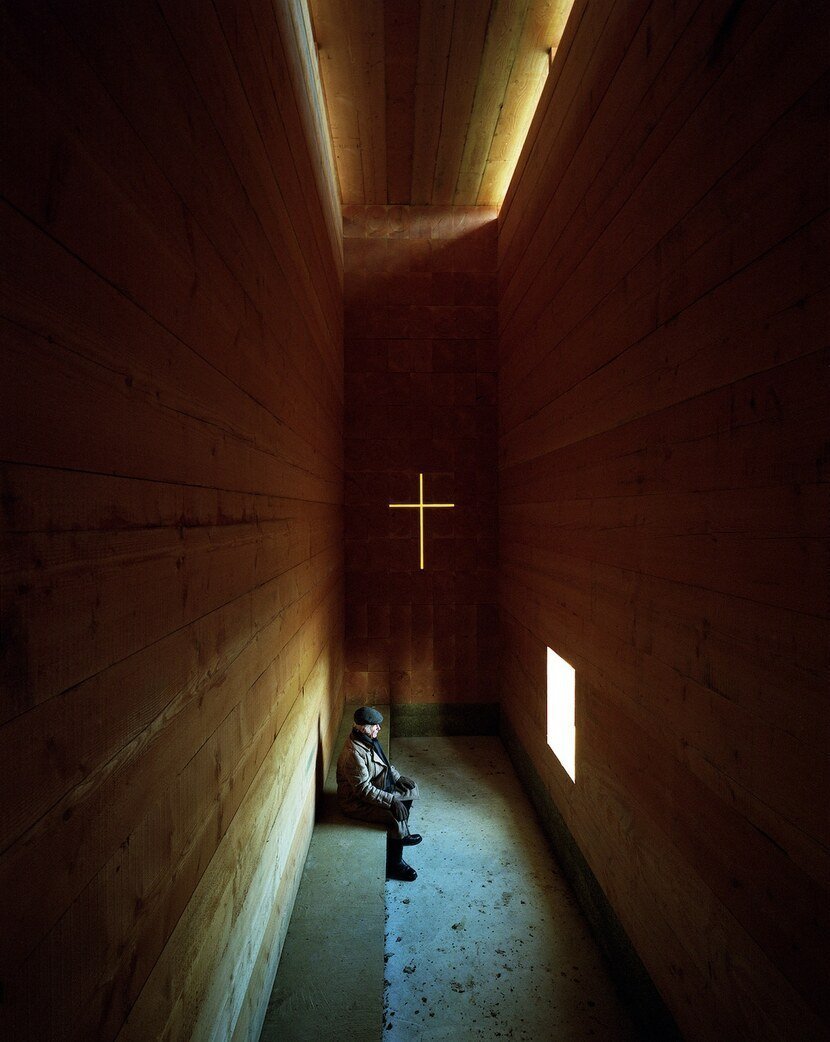 Recommended for you (article continues below)
The 61 Douglas fir logs are all donated by Danish company, Dinesen. Gumpp & Maier whereas the low- set window was sourced from a neighbouring village, Unterliezheim. The architect incorporated the cross by cutting the logs but the rest of them were left thick, raw and heavily textured on purpose. The interior of the chapel comprises of nothing but a long wooden bench and some rays of sunlight, filtered through the slits in between the logs. This simplistic yet classic design is undoubtedly what sets this small chapel apart from the rest and we mean it in the best way possible!
All Photos: © Felix Friedmann
John Pawson: Website | Instagram
h/t: My Modern Met