This interestingly designed chapel takes you on a spiritual flight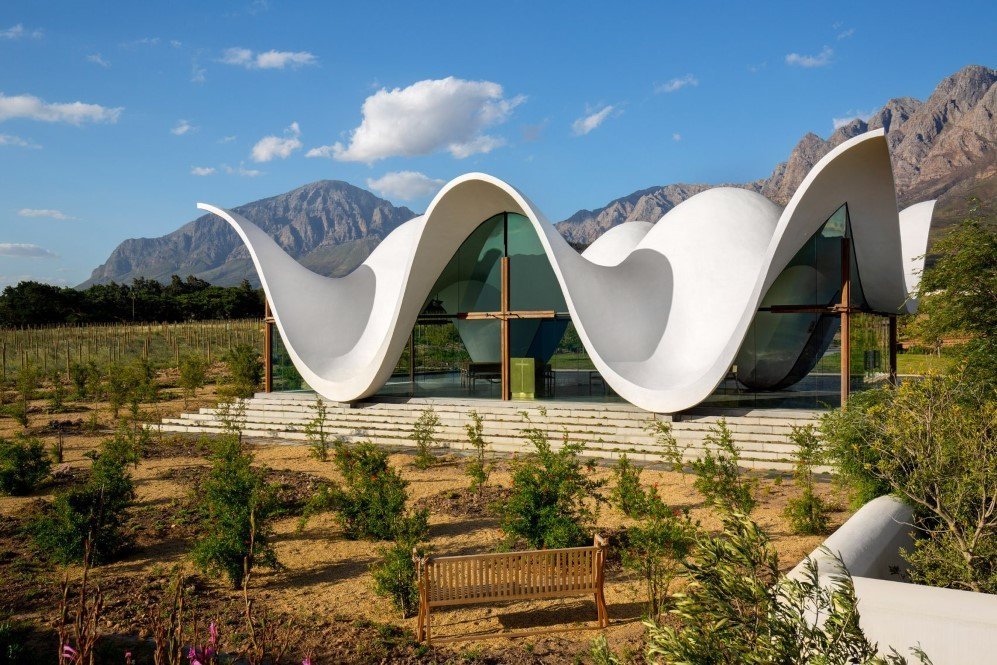 A firm supporter of feeling connected with God upon the sky each time you pray? Well, this chapel's architecture will surely resonate with you in that case. Situated in the middle of a beautiful vineyard in South Africa, Bosjes Chapel reflects modernity while paying tribute to the historic Cape Dutch homes, all at the same time due to its impeccable architecture. The façade features an undulating roof that rises up to the sky in one flow and then touches the ground in another. The swooping symmetrical roof oscillates between the high floor-to-ceiling windows fitted into the structure and a mesmerizing reflection of this pitch-perfect chapel can be seen at all times on the reflecting pool.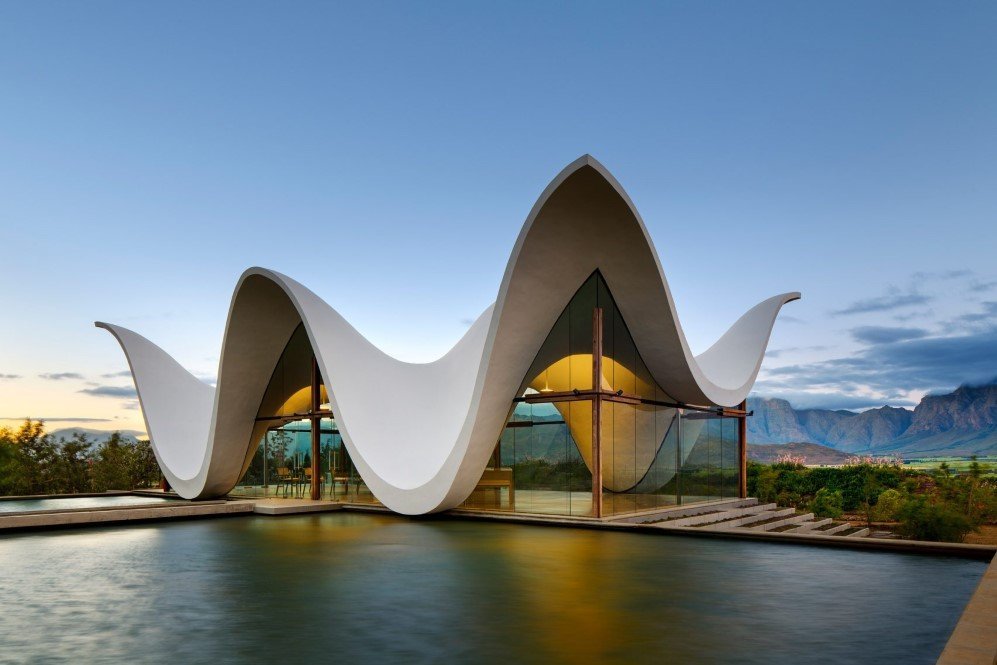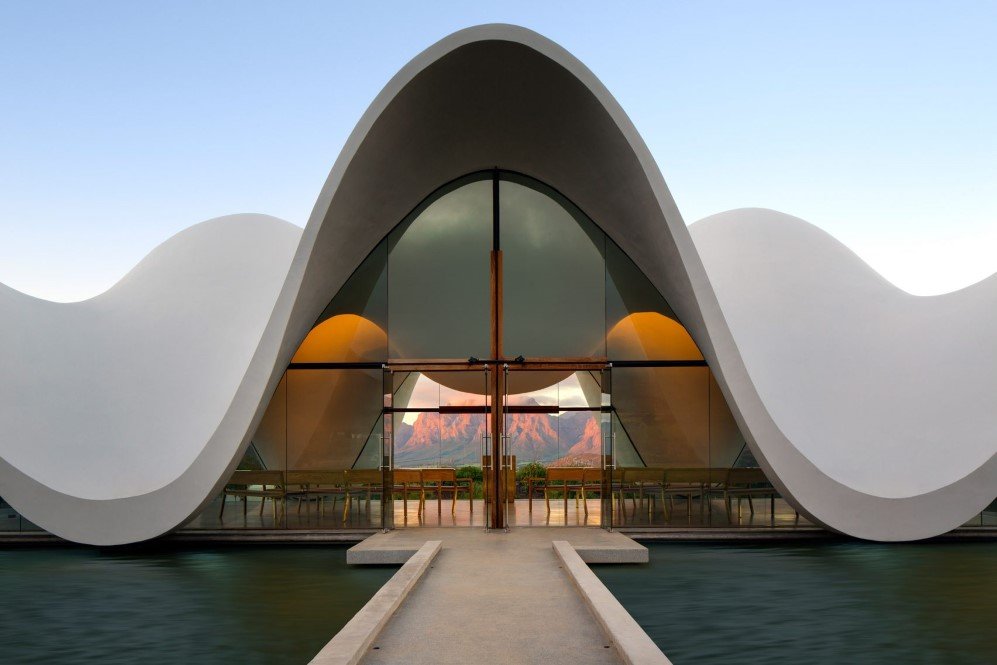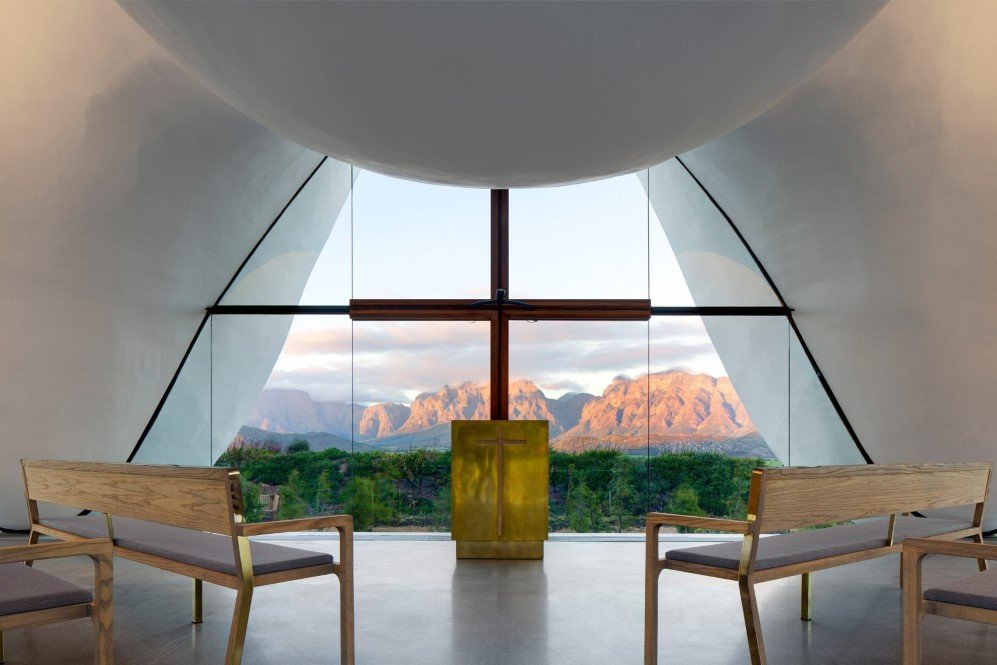 The chapel was designed by Steyn Studio, in collaboration with TV3 Architects with a motive to make it seem as light as possible, unlike the conventional chapel structures that are often designed by architects all around the world. Hence the architects at Steyn Studio decided to play ingeniously with a conceptual roof that would be able to act as the chapel's walls and columns as well. The concept worked fairly well and thus the people around the stunning Bosjes Farm can now spend some spiritually elevating moments in this aesthetically pleasing sanctuary.
Recommended for you (article continues below)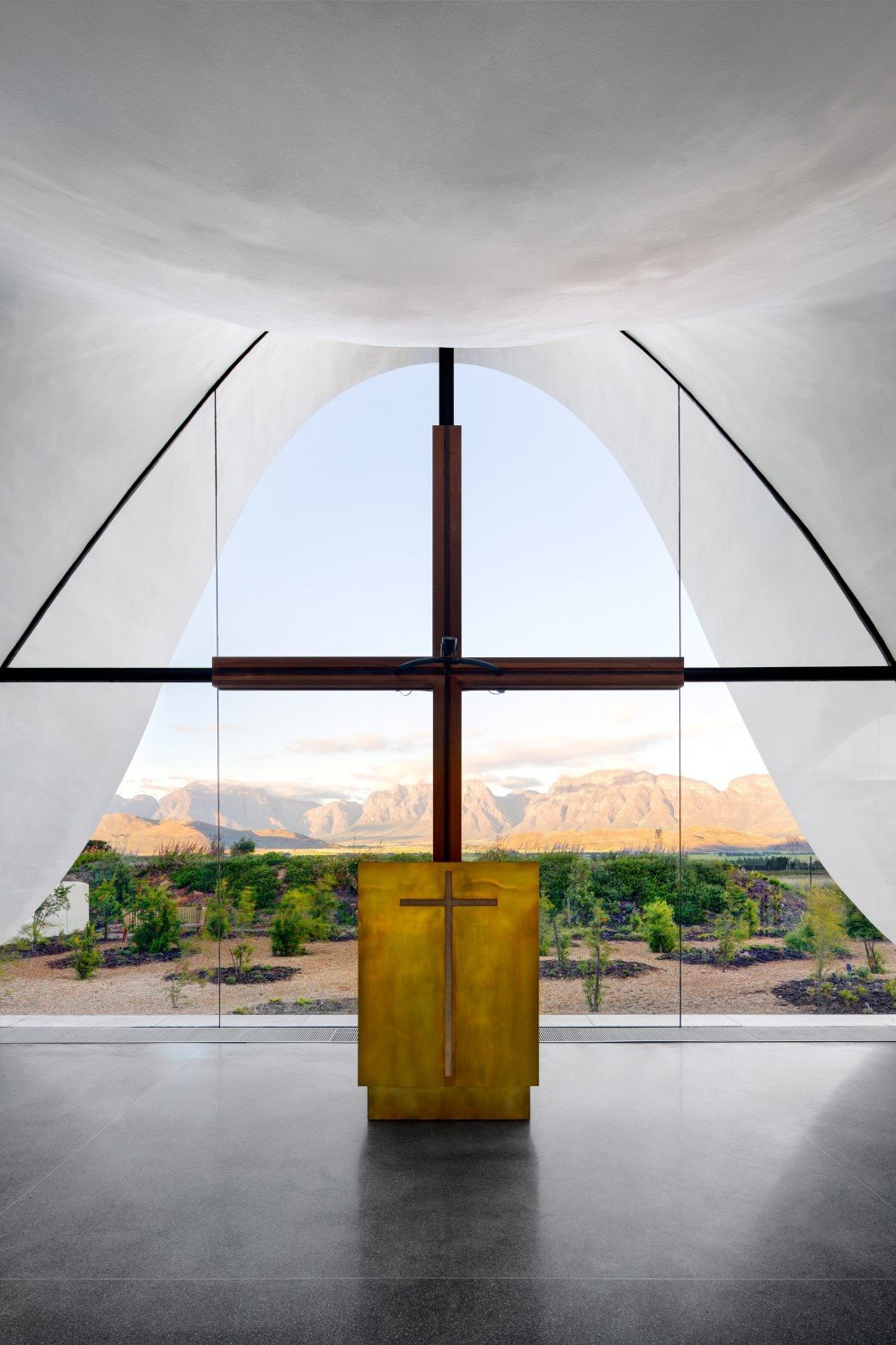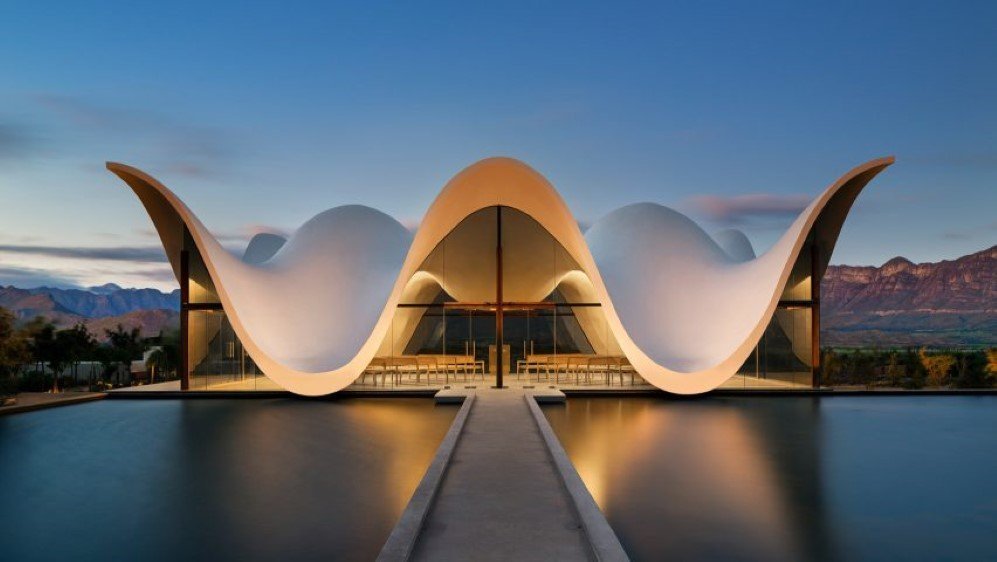 All Images: © Steyn Sudio
Architects: Steyn Studio | TV3 Architects
h/t: My Modern Met