This Game of Thrones themed ice hotel in Finland is the place to be this season!
There is no denying that Game of Thrones have actually struck our generation like a blizzard and well, there is nothing wrong with it either as long as all the fans keep on getting their regular dose of the fiction of ice and fire. This time, the dose has come in the form of a Game of Thrones themed-snow carved hotel created by The Lapland Hotels SnowVillage, in collaboration with HBO Nordic.
The hotel is situated in Kittilia, 90 miles away from Helsinki, in Finland and to live up to the expectations of the fans worldwide, all the 24 rooms of the hotel have been carved with at least one of the most favourite elements of fans, reflecting on the ice and snow part of Game of Thrones. Yes, that includes the White Walkers, the dragons and an icy version of Iron Throne as well! The highlights of the hotel are however the demonic sculpture of a White Walker right above a bed and of course, dragon-shaped ice slide.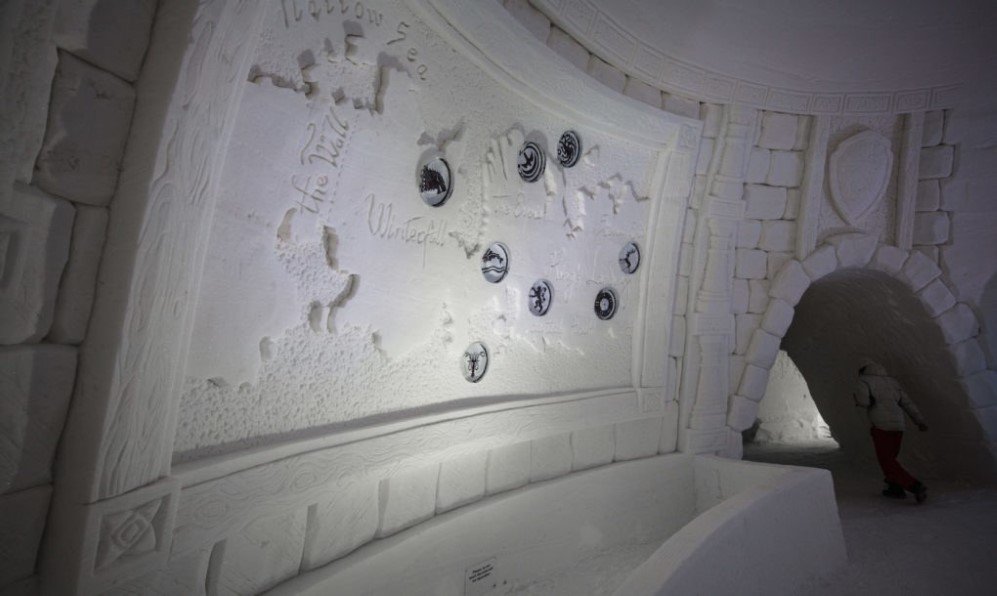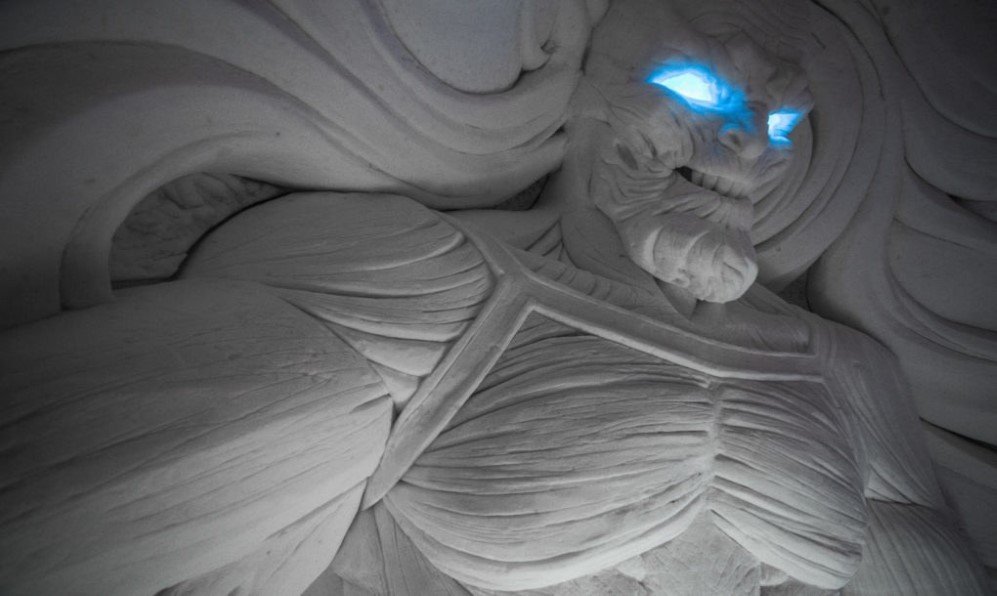 The guests can choose to stay in the 10 rooms that have been specifically dedicated to the overnight stayers. However, if you happen to find the -5 degrees Celsius too cold to be your humble abode then you can shift to the log cabins present at the location. Moreover, visitors can find further recreational activities on site with the cinema, chapel, arctic bar, and a restaurant being present at the SnowVillage.
Recommended for you (article continues below)
So, book a room now in this ice hotel for $200 or if you want to just have a look and not have the heart to stay over in such a frightening place then just visit the hotel for only $18!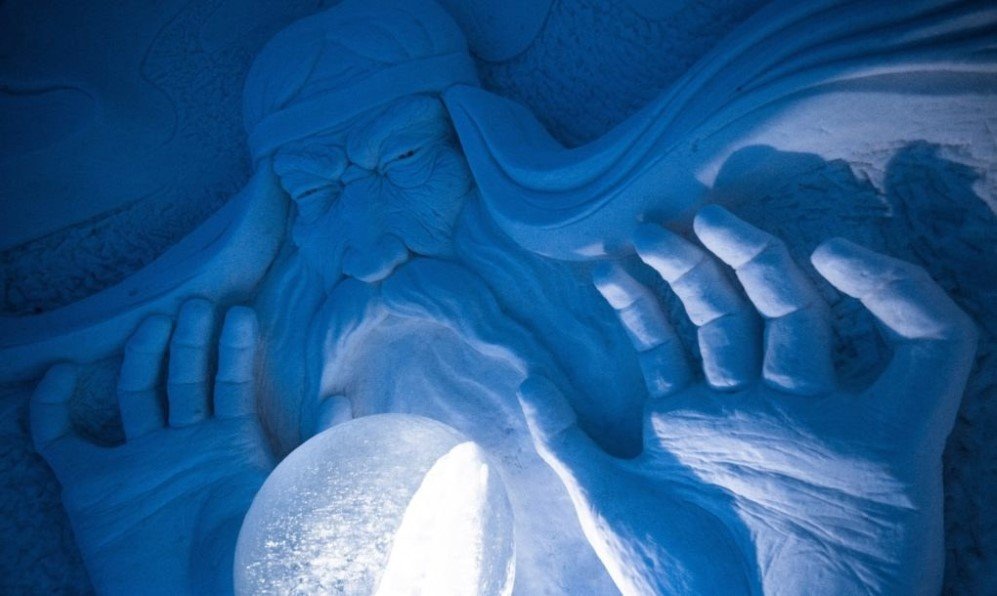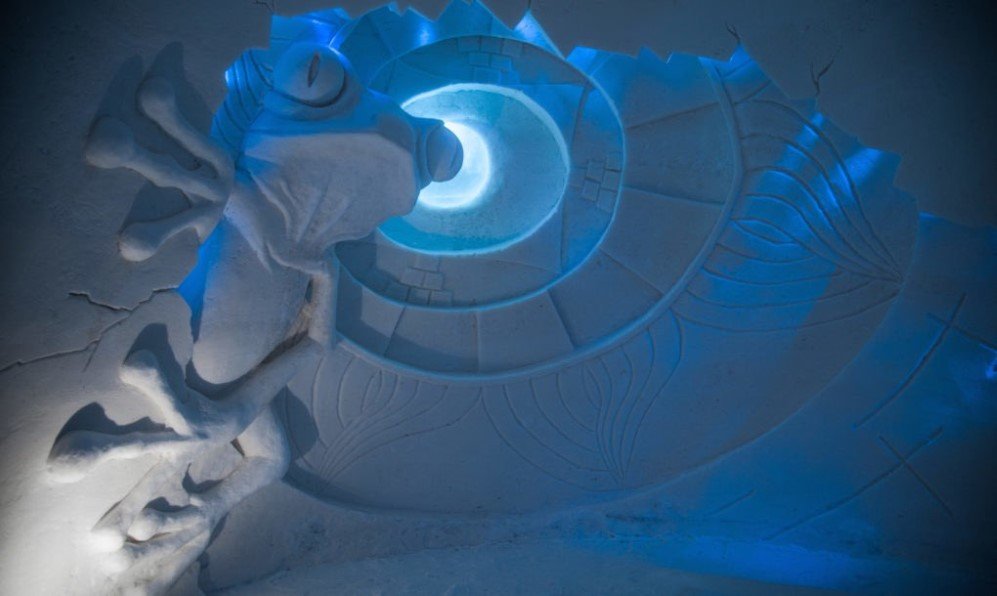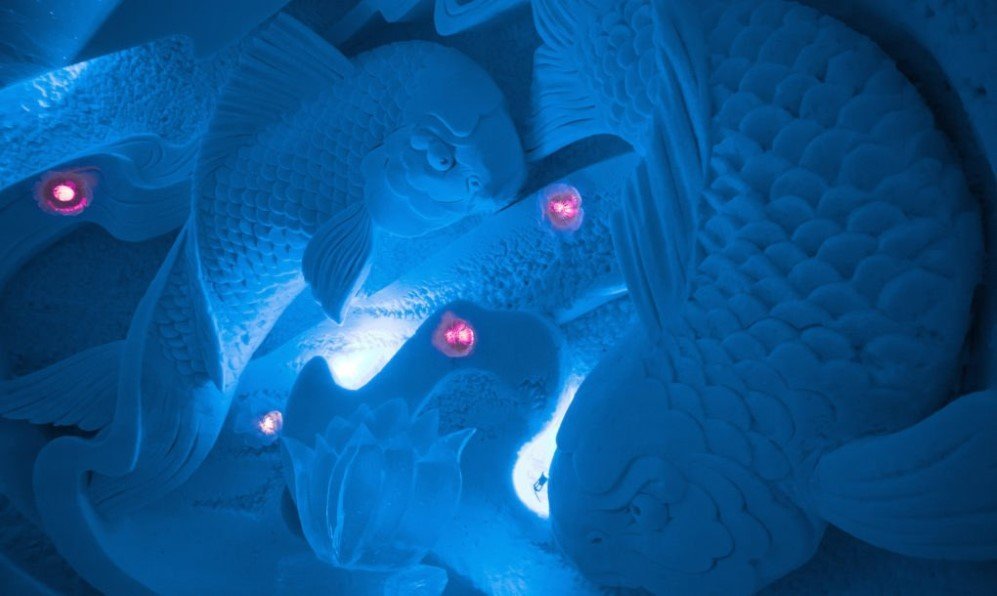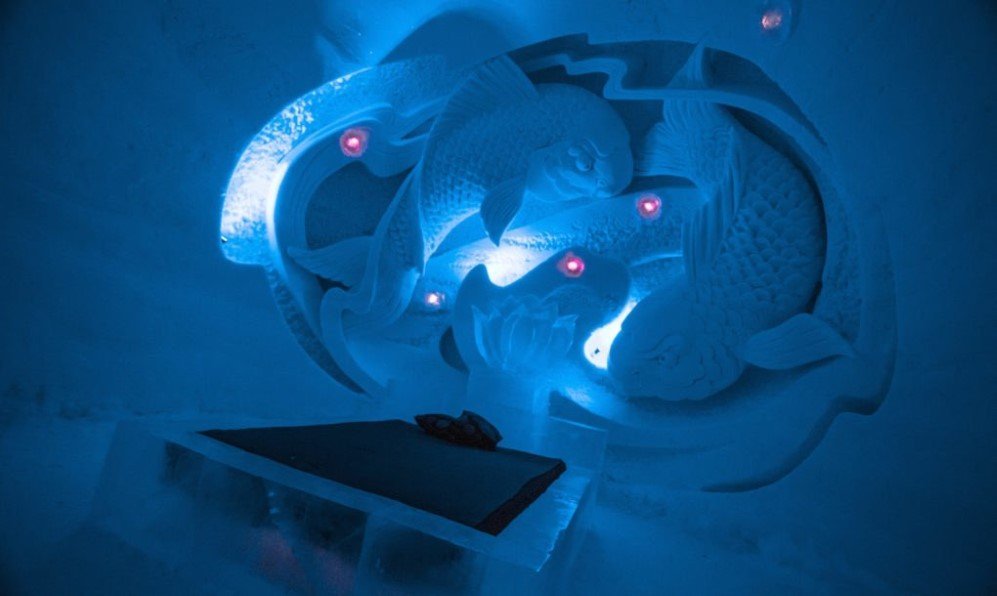 Images: © Lapland Hotels Snowvillage
Source: CN Travel