This Fully-functional drivable Bugatti Chiron was made from 1 million LEGO pieces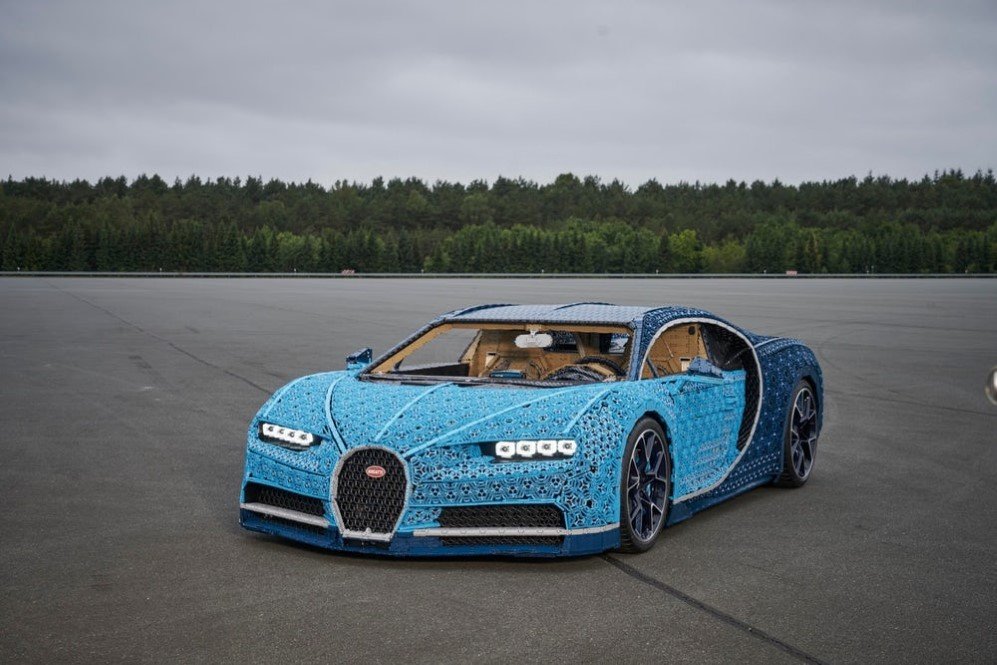 If you missed out on ordering the new Bugatti Chiron, then how about building your own? For Lego it's not impossible. This cheaper version made out of millions of Lego blocks is a full-functioning Chiron look-alike. It's not as fast as the $2.6 million car, but it's pretty cool nonetheless.
The coveted Bugatti Chiron requires 20 people and six months to combine its 1800 parts. Its counterpart, Lego Chiron requires just as much time to put together 1 million Lego Technic Pieces along with 2,304 Power Function motors, 4,032 Technic gear wheels and 2,016 axles. All these pieces cause the Lego car to weigh 1.5 tonnes (3,300 lb). Apart from all the plastic pieces, the car also has a working speedometer as well as an active rear spoiler that comes out from the back end of the car. It also comes with operational doors, headlights, taillights, steering wheel and even a braking pedal, all of which used over 339 types of Lego Technic elements.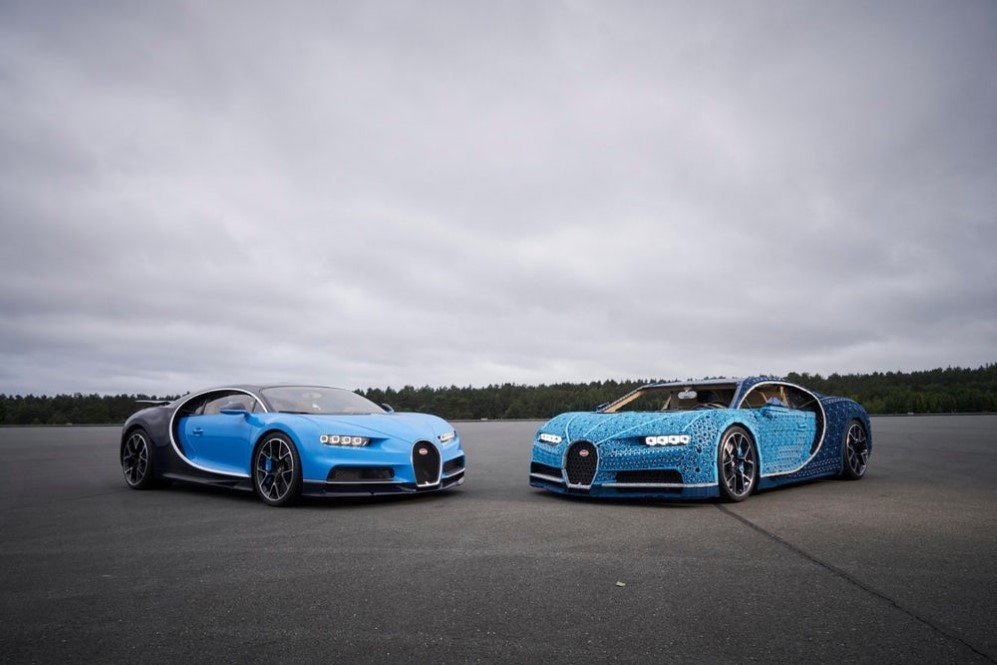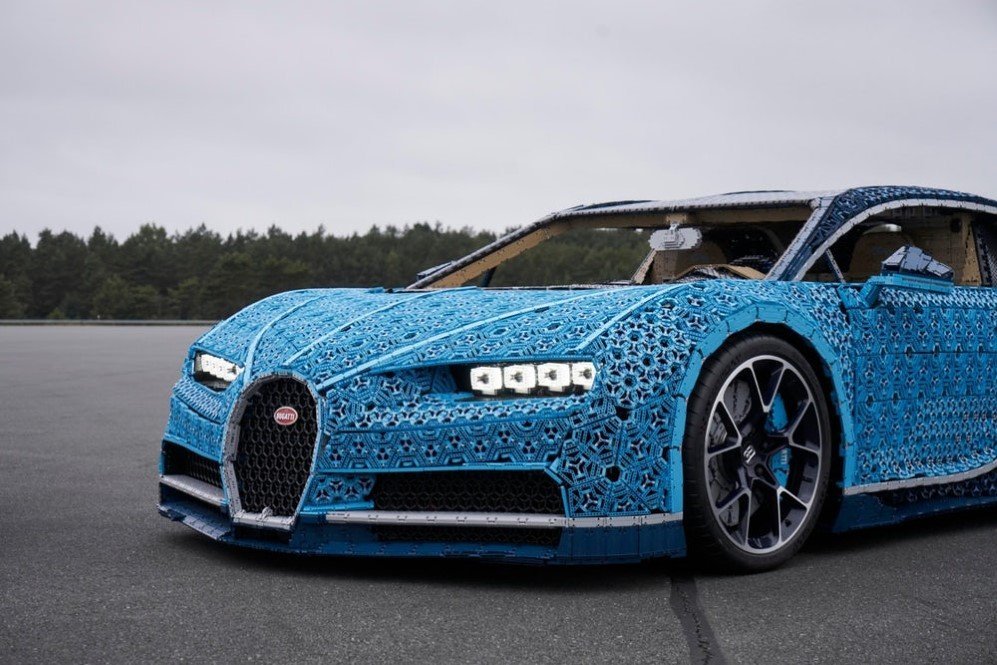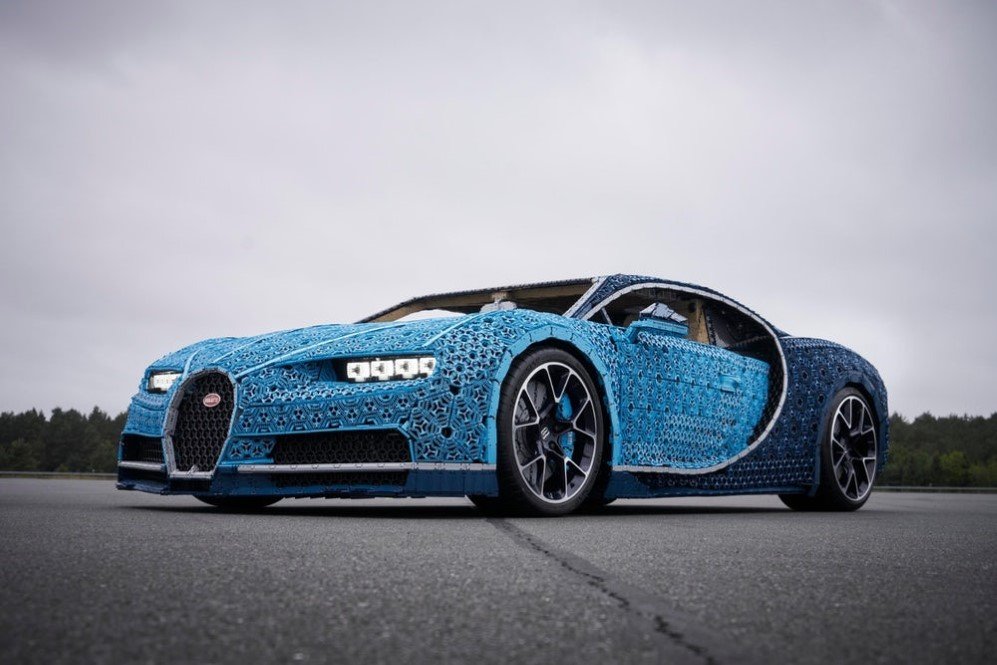 With its multiple motors, the car produces merely 5.3 horsepower (3.95 Kw) and almost 67.9-pound feet (92 Nm) of torque. All this provides a top-speed of 20 km/h (12mph), which is a huge step down from the real Chiron that almost flies over the racetrack at a top speed of 400 km/h (261 mph)! Since, the Lego pieces aren't glued down, it would be impossible to even try to get the car up to even half of the actual Bugatti's top speed.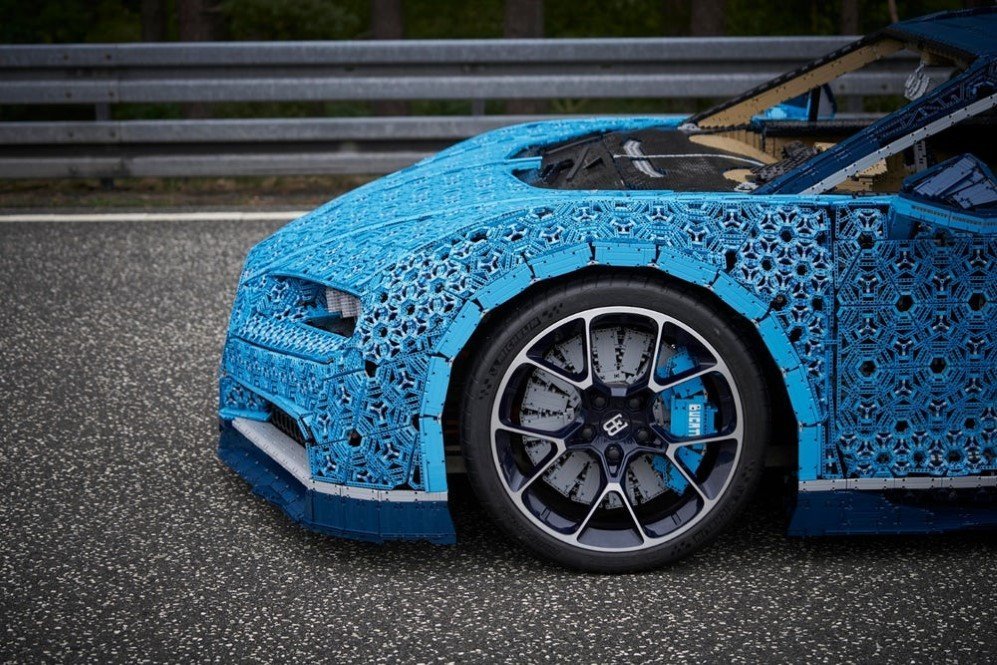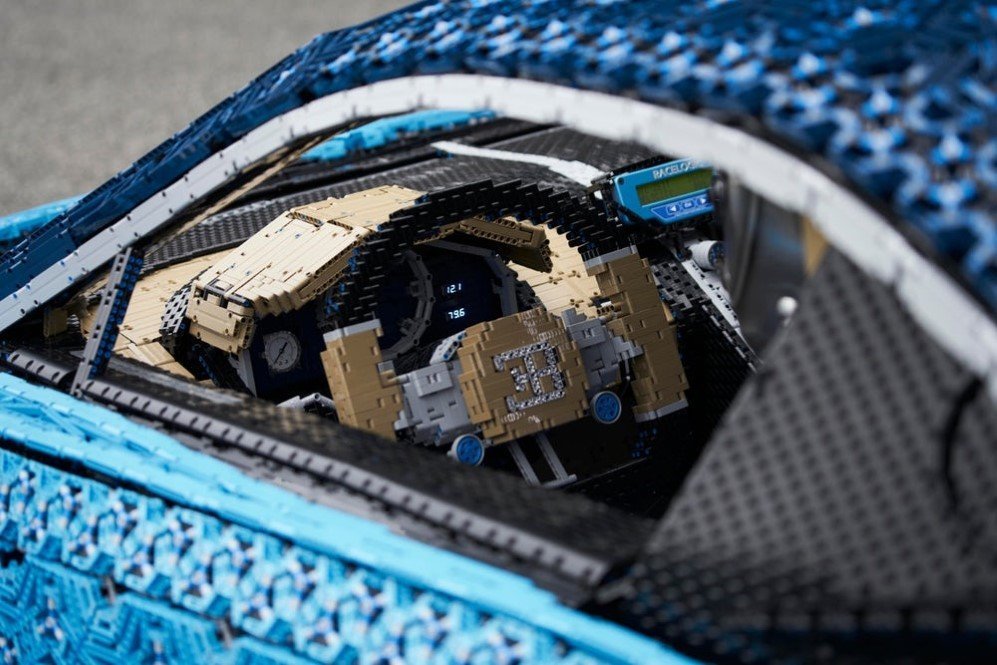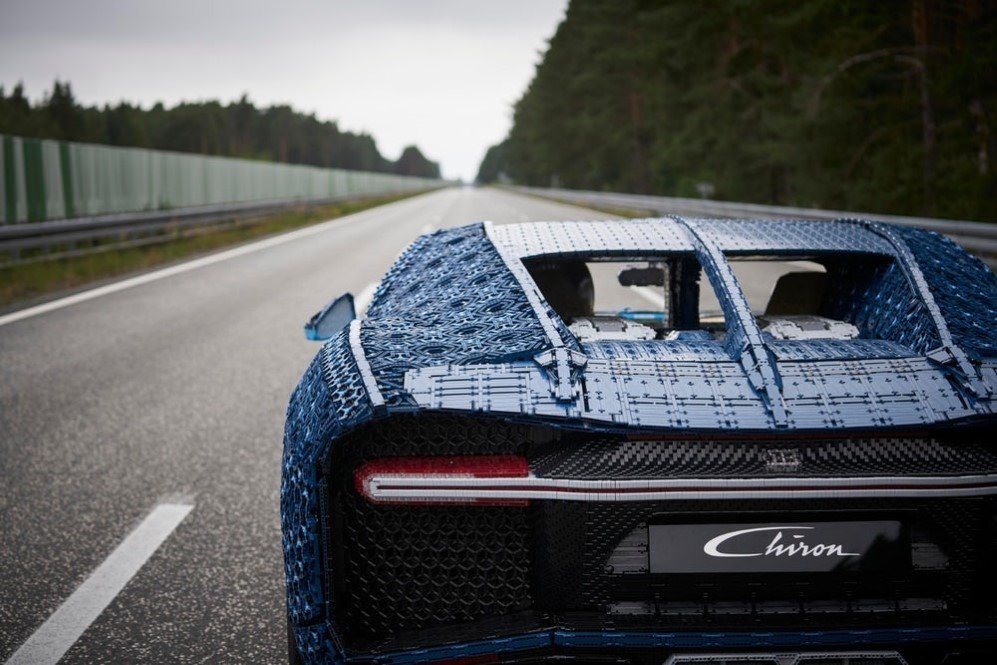 Recommended for you (article continues below)
Surprisingly, the Lego version is quite accurate in all the design details in comparison to the actual Chiron. "When I first saw the Lego Chiron, I was immediately impressed by the accuracy of the model and the minute attention to detail. In fact, from about 20 meters away it's not obvious that you are looking at a Lego car," Wallace comments. However, the company did use actual Bugatti tires and wheels to increase the resemblance between the two. Nevertheless, more than 90% of the car is still Lego!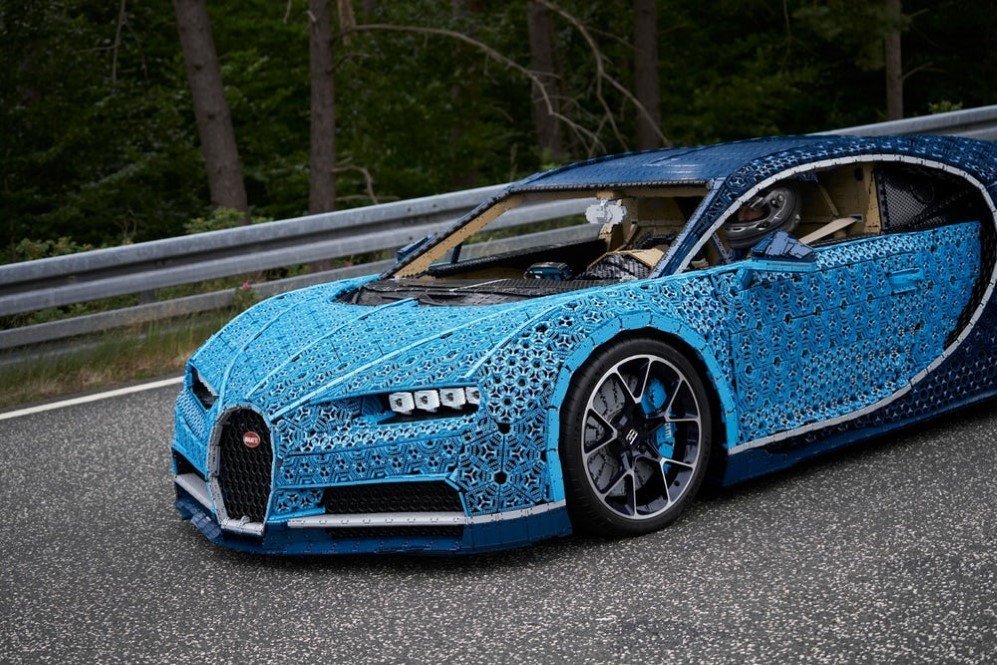 Unveiled at the Grand Prix Formula 1 race in Monza, Italy, the Lego Technic Bugatti Chiron model was praised by many present at the event. From the photographs, we can see why.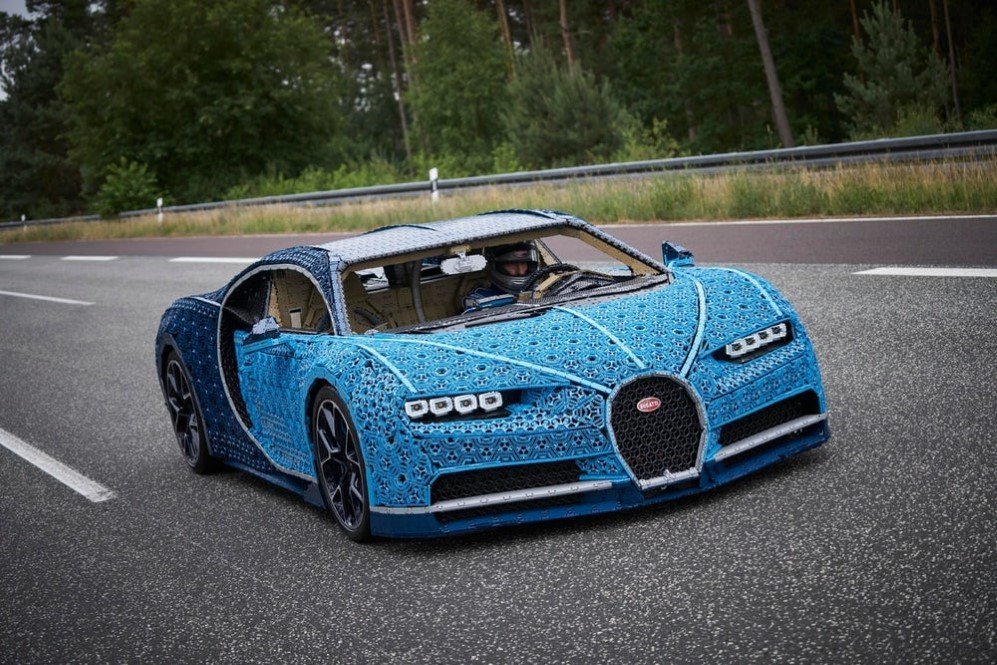 All Images: © Lego Technic
h/t: New Atlas