This floating food truck in Dubai is the ultimate dream of a sea and food lover
If you love the sea and food but are not really a huge fan of seafood that is available on boat rides then consider this dilemma to be over since Ahmed Youssef, founder of Dubai's Aquatic Architects Design Studio has finally transformed brainchild of opening up a sustainable, eco-friendly, floatable fast food truck into a reality!
The Aqua Pod offers fast food menu to those who wish to dine-in on the sea while they happen to be at The Dubai Palm Lagoon, Al Sufouh, or Kite Beach. However, if you are already on a boat ride then you just need to raise a flag and Aqua Pod will deliver your order in style via a delivery jet ski. The pyramid shaped structure that narrows from base to roof has a bright white interior with a window on three of the sides that lets the diners as well as workers enjoy the view of the sea. On the other hand, the exterior of the floatable food truck is pretty functional since the wooden clad structure has the Aqua Pod's menu written on it hence the customers can easily choose what they want to have just by having a look at it.
Youssef has also been particularly concerned with the consequences of opening up a floatable restaurant; the unavoidable water pollution. Hence, he made sure to integrate an automatic skimming system in order to collect trash from the surrounding water. So, you do not need to worry about the environment while dining at the Aqua Pod since Youssef has got all that covered already!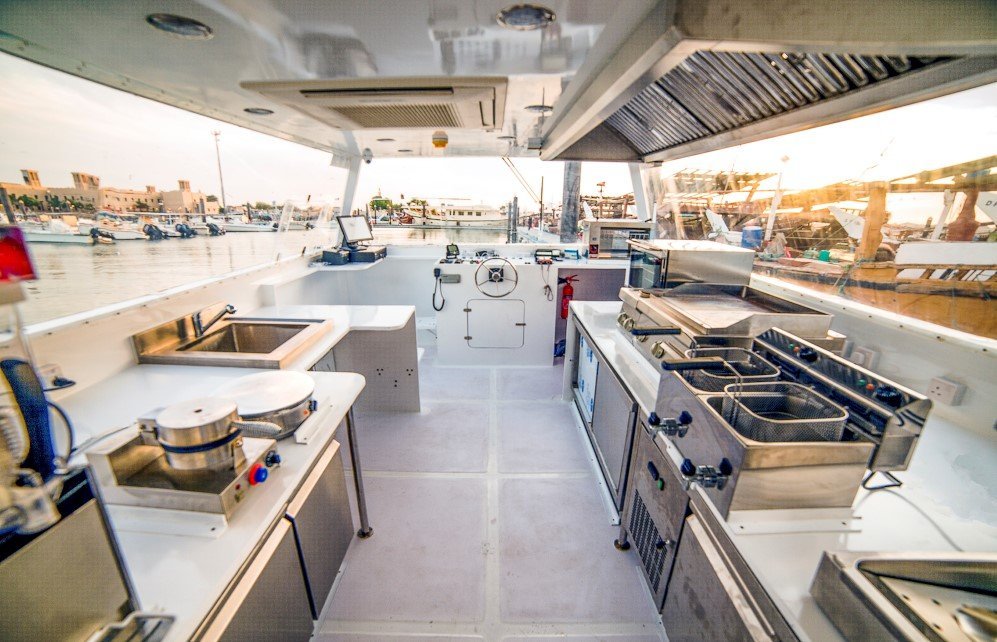 Recommended for you (article continues below)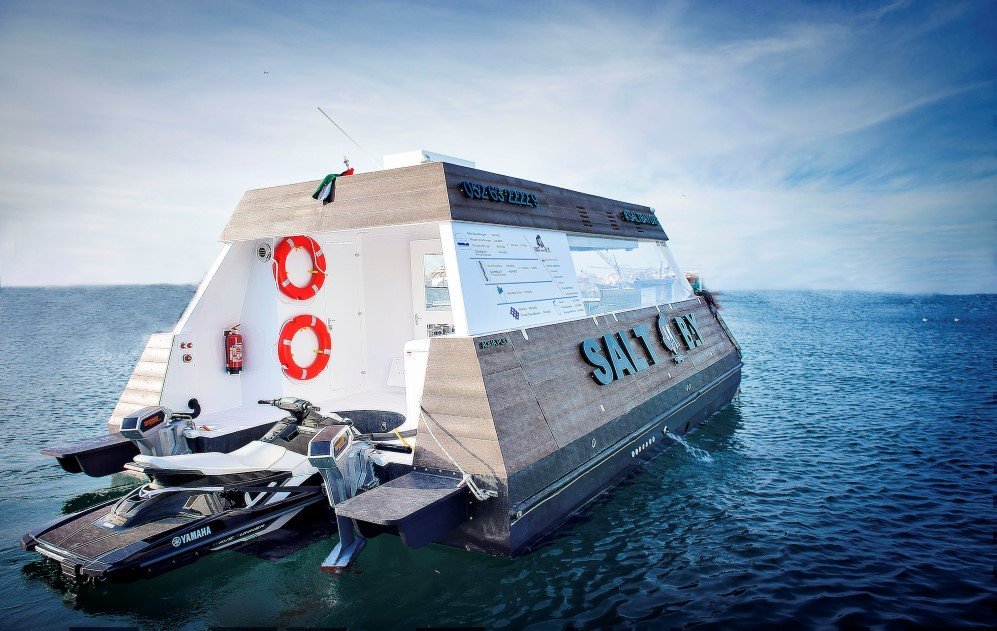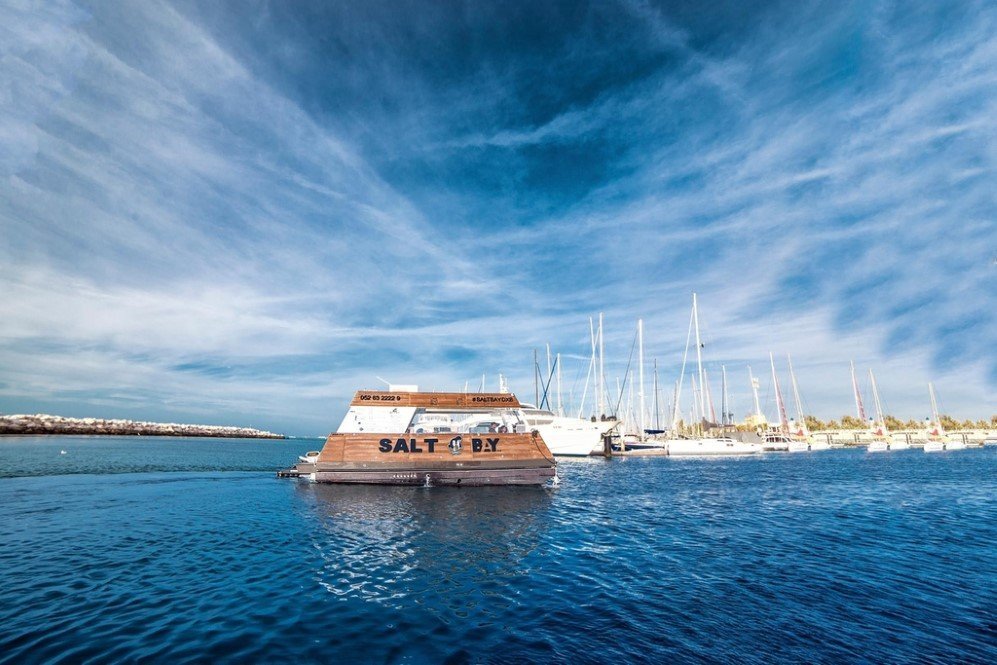 Images: © Aquatic Architects Design Studio
Reference Links: Curbd , Tree Huger