This elegant mousepad doubles up as a wireless charger for your smartphone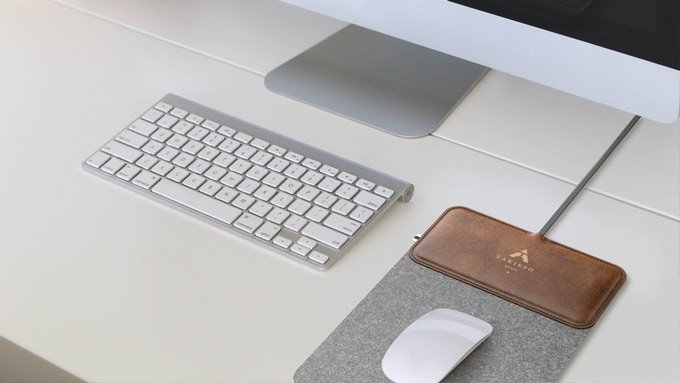 Since the advent of trackpads, laser and optical mice, mouse pads would soon be obsolete. However, this wool-covered mousepad might change the way you look at the dying breed.
New York City-based design studio, Takieso Graft Design has invented the MousePad+ that doesn't just help maneuver the mouse; it also charges smartphones via wireless charging on top of the mousepad.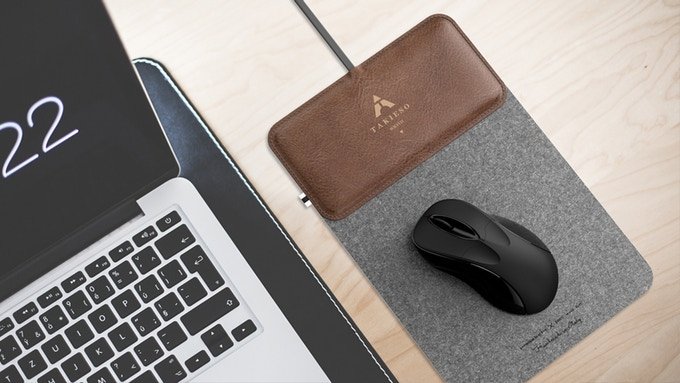 The charging pad is compatible with Qi charging and comes in three colors i.e. brown, black or blue leather. It is able to support 7.5W high-speed wireless charging for the iPhone X and iPhone 8/8 Plus as well as 5W, 10W and 15W for Android devices. MousePad+ is connectable to your laptop or computer via USB-C cable for fast charging.
This little gadget is also portable such that it is foldable and one can wrap the cable inside to make it look neat and presentable.
Recommended for you (article continues below)
Takieso has put their device up on Kickstarter, for the early-bird price of $29. Their estimated ship date is August 18 and the company has already collected more than their required goal of $15,000 with 20 odd days remaining!
Hence, if you are one of those people who enjoy the appealing presence of a mousepad on their desk, then MousePad+ seems like a practical and aesthetically pleasing option to have!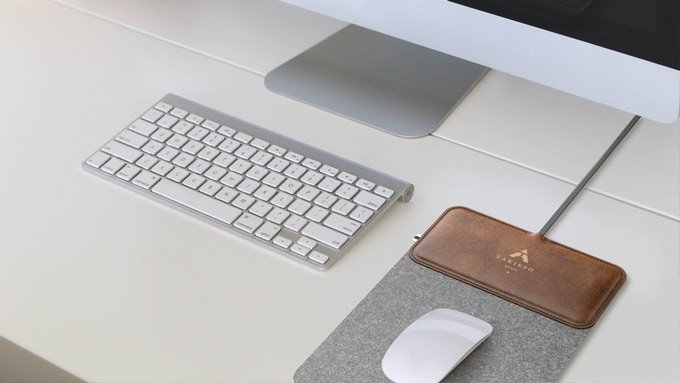 Images: Takieso Graft Design
h/t: The Verge