This concrete home flaunts the look of a tree house in the middle of woods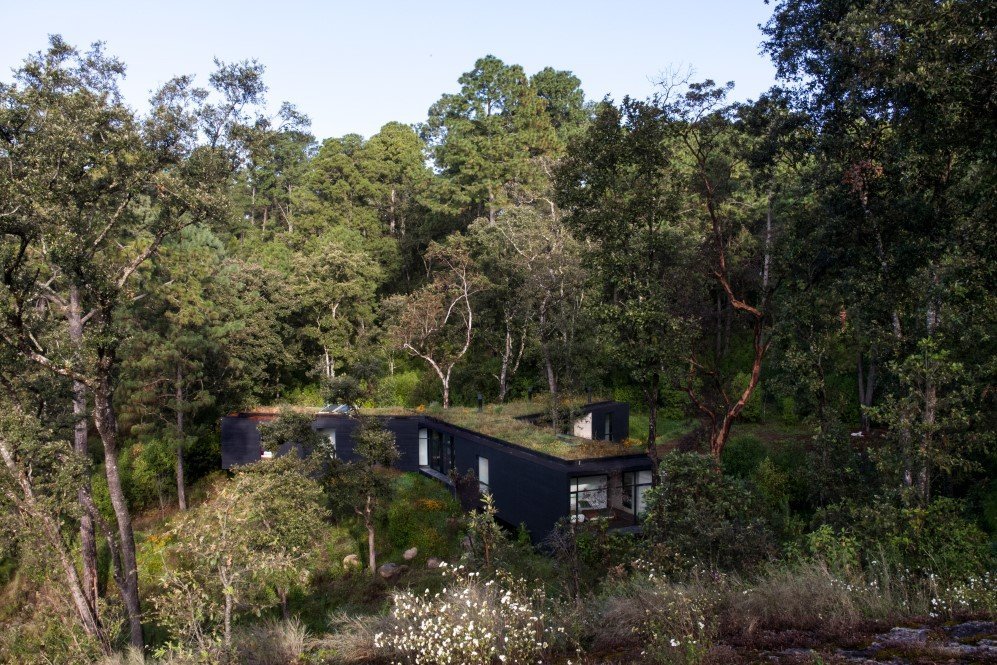 A concrete home would definitely have the texture of concrete, right?  Well, not really. Mexican architecture firm Cadaval & Solà-Morales defies this logic with their recently designed 3,200-square-foot concrete house in Valle de Bravo, Mexico. The firm used several local materials, imprints of dead trees being the most interesting one which were then coated with black paint to make up the texture and appearance of the concrete façade look similar to a charred timber one.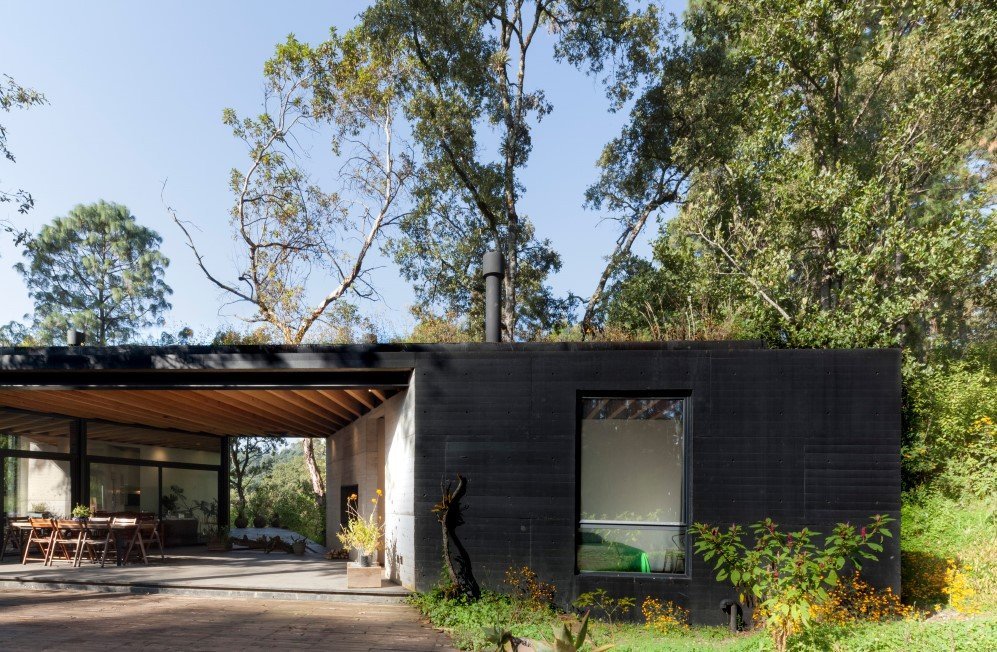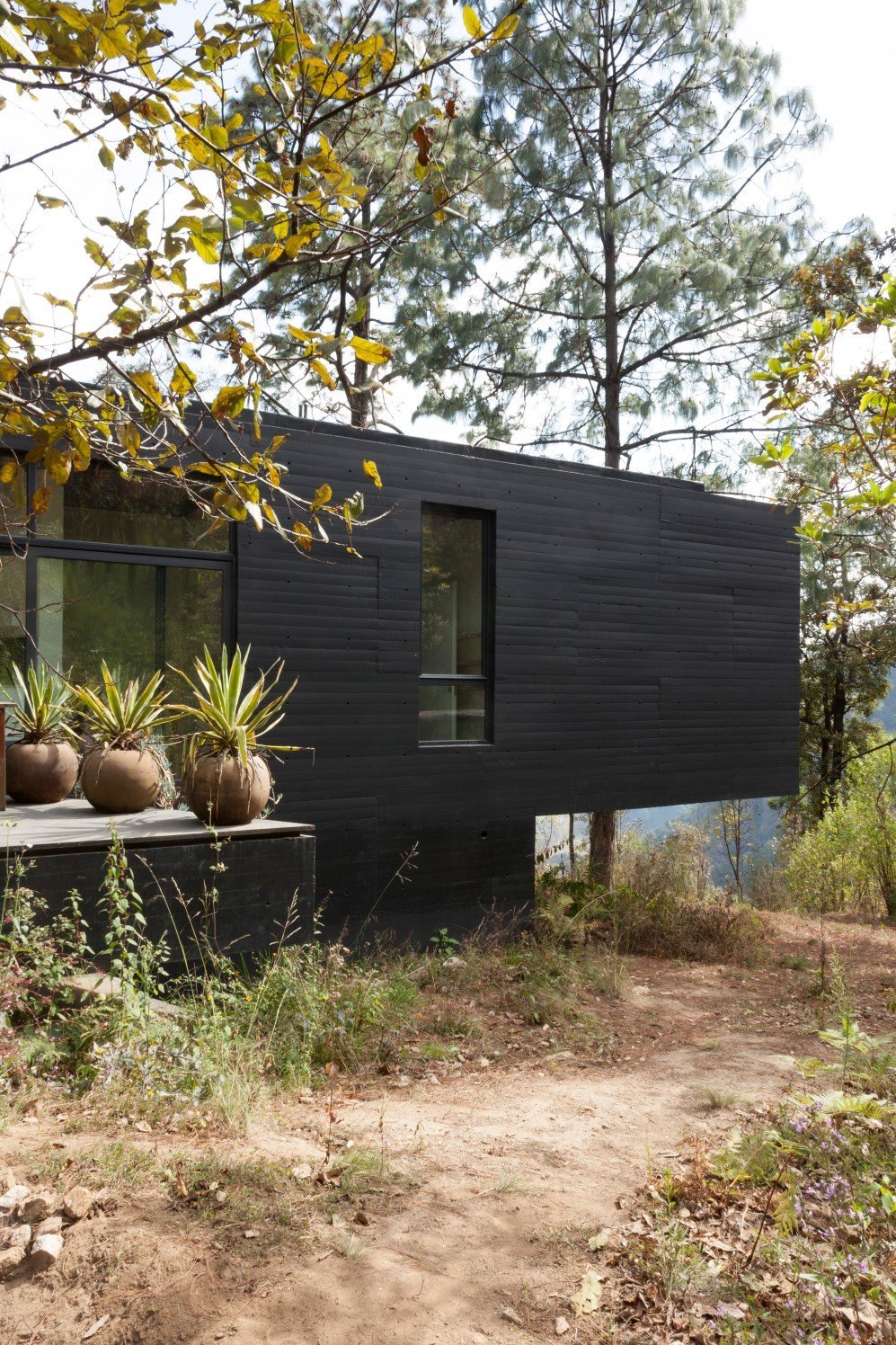 The interior of the house maintains the same rustic feel with the incorporation of timber ceilings and dark stone floors. The floor-to-ceiling windows in each of the three nodes of the structure, give it the lightness that is so essential for a concrete home while also being the main source of letting natural light in. The trademark of the house however is the green roof that flaunts thick cover of green shrubbery. This house is a perfect balance of modern and rustic and that is exactly why we love it so much!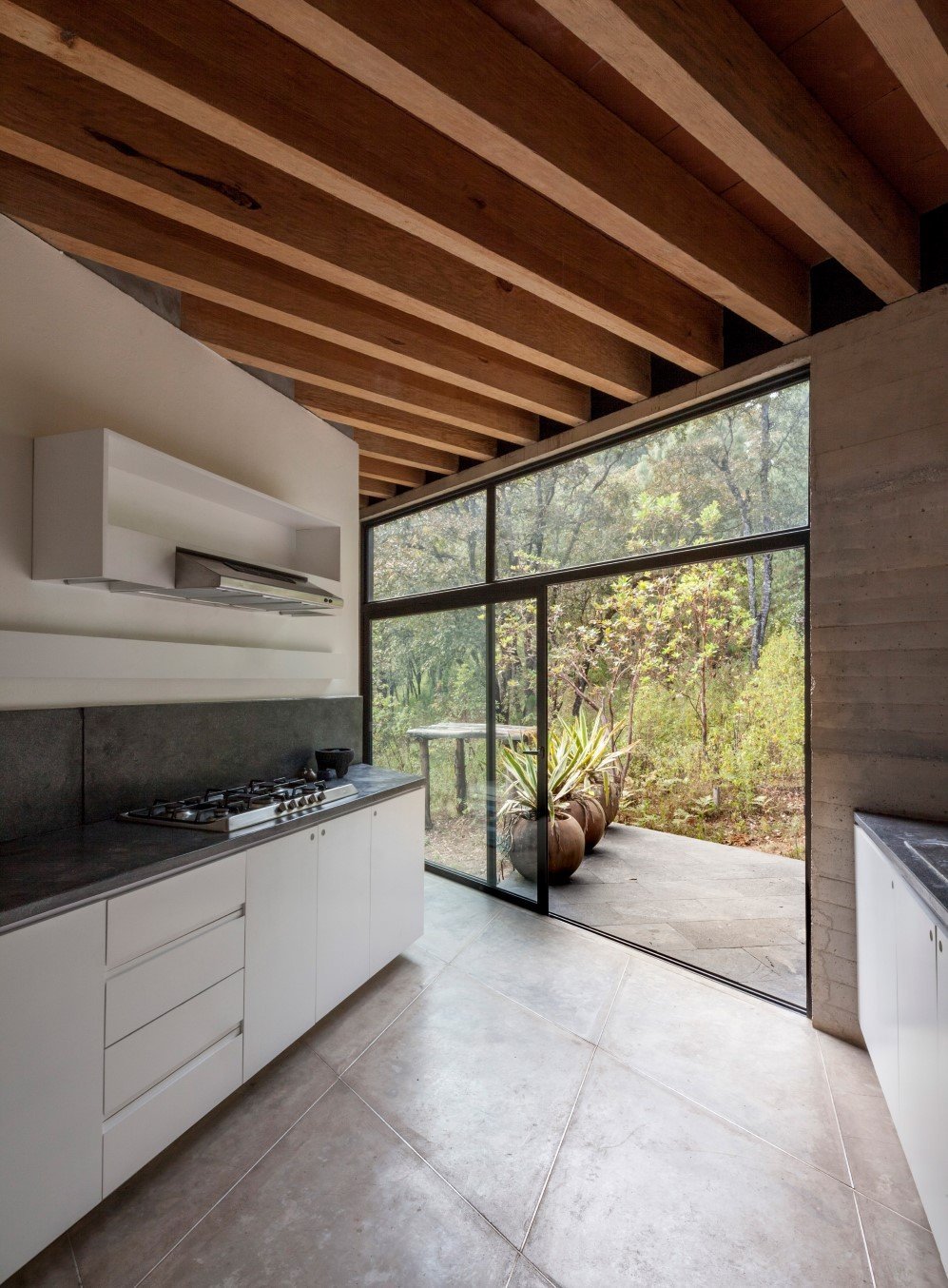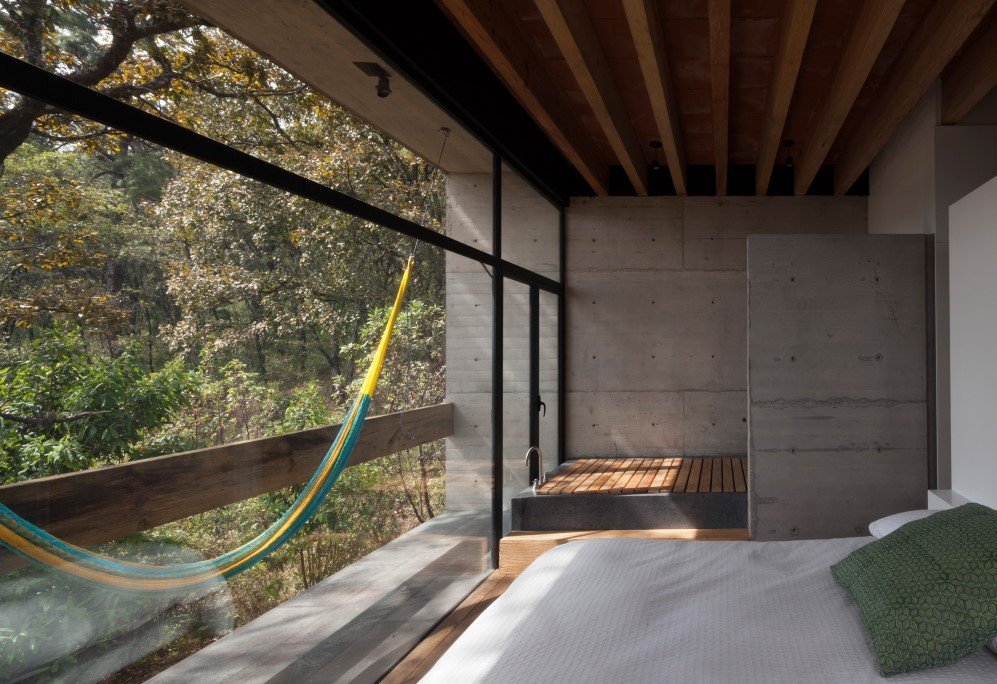 Recommended for you (article continues below)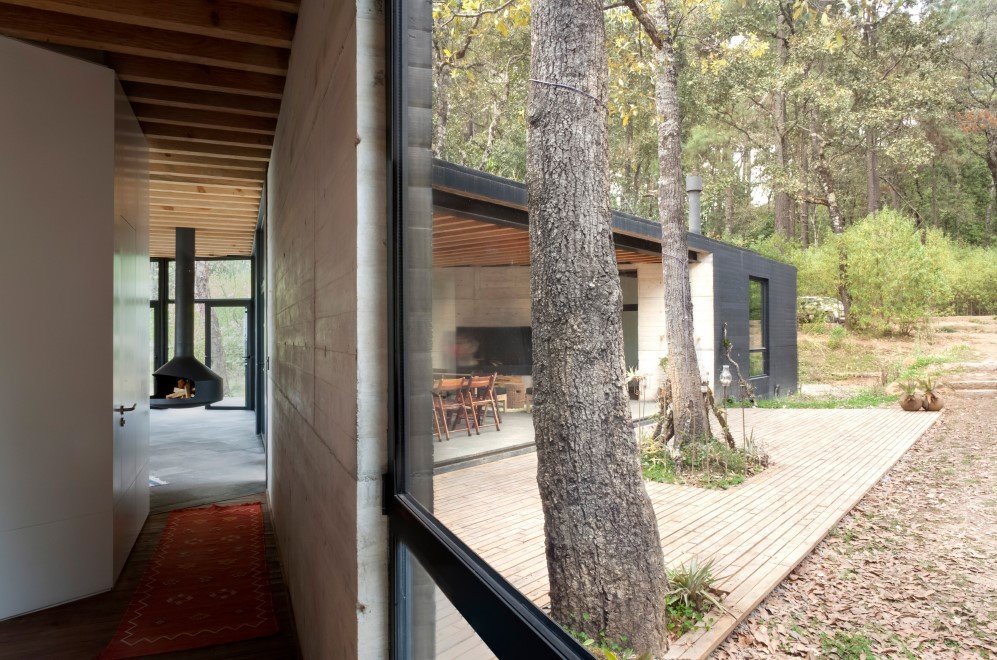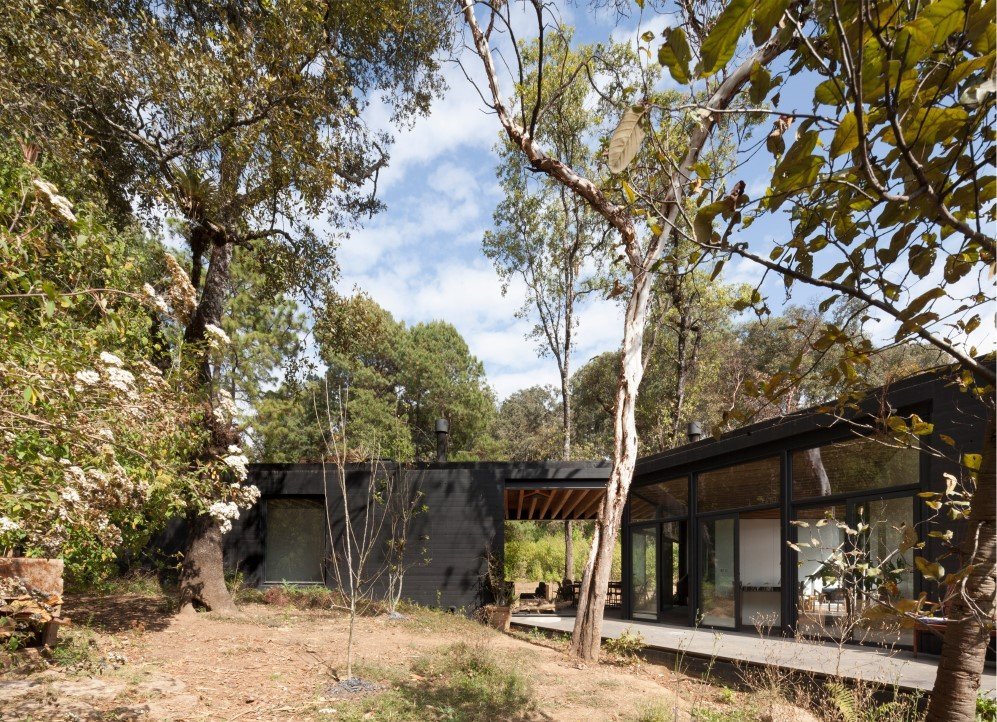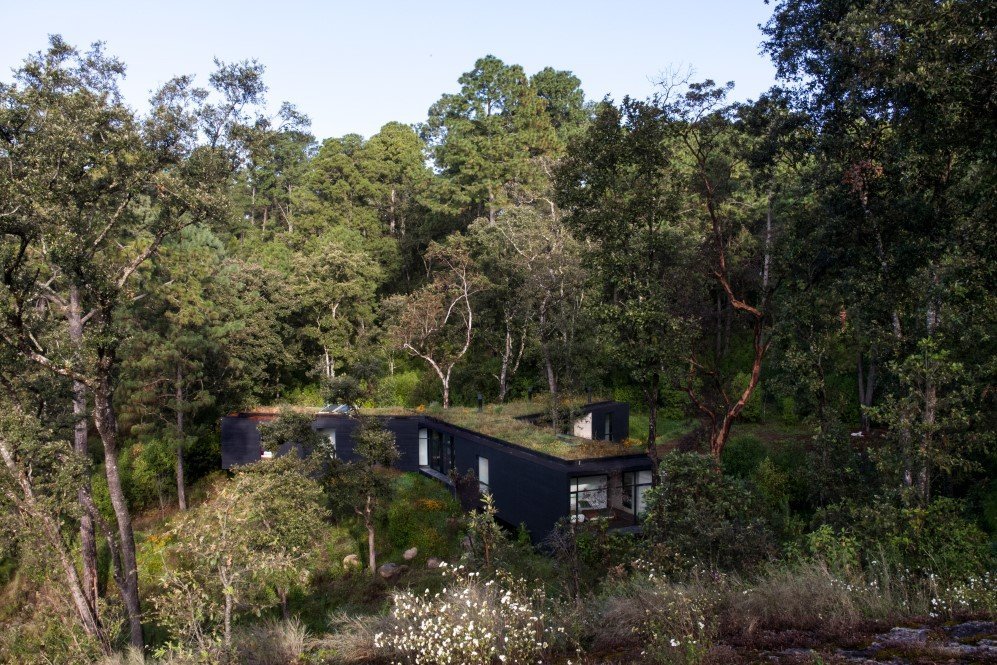 All Images: © Sandra Pereznieto
Architects: Cadaval & Solà-Morales
h/t: Curbed