This Colour-Copying Chameleon Lamp Will Light Up Your Room In Every Hue Possible
Do you want to play with the colours of your room without actually painting the wall? Or, simply wish to set the mood with specific lighting? Designers at ThinkGeek thought along the similar lines and came up with the extremely interesting gizmo, Huey, the Color Copying Chameleon Lamp that changes its colour according to your preference with just a squeeze.
Huey quickly changes into the colour of the surface that it has been laced on by the user and it does so by using the built-in optical sensor, which determines the accurate colour, and makes the electronic package in it to change the colour of the two LED lights beneath it. The light comes off through the soft vinyl skin of the lamp and spread its glow in exactly the same colour that you wish to see your room in. The lamp literally works in the same principle as a chameleon by changing its colour based on the surface it is placed on however; you can make it stay at one colour if you squeeze it when it starts glowing in the colour that you wish it be in. Moreover, it also has a cycling mode in which it keeps fading in and out of one colour to another one.
The ultra-innovative lamp uses just three AAA batteries to make its AC adapter to work. You can get one for yourself in just US$29.99 from ThinkGeek's website.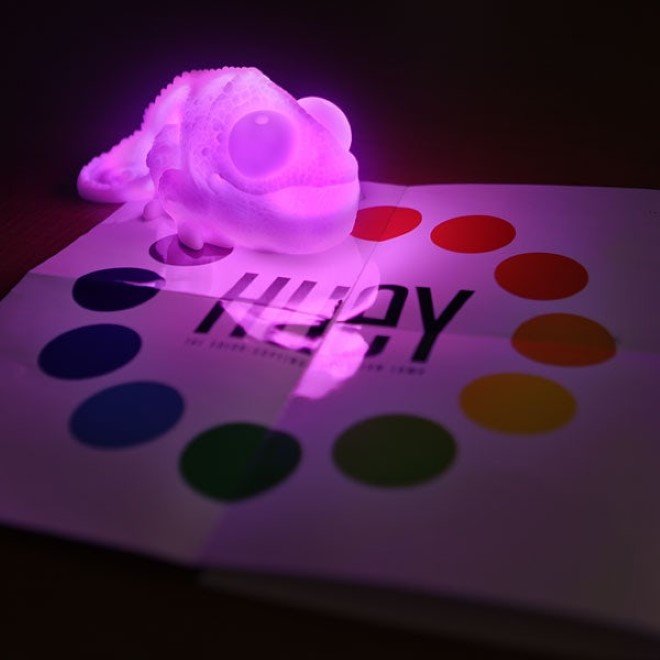 Recommended for you (article continues below)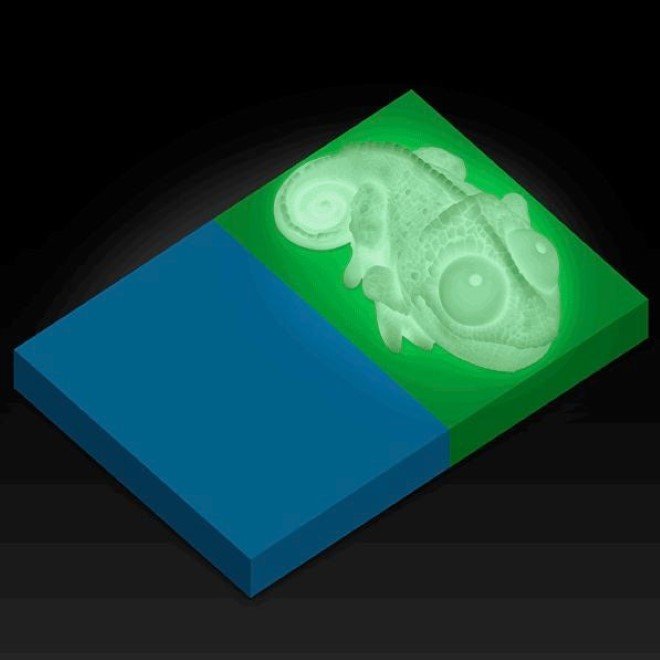 Images: Think Geek
References:  Think Geek, New Atlas