This bungalow gives back more energy than it uses!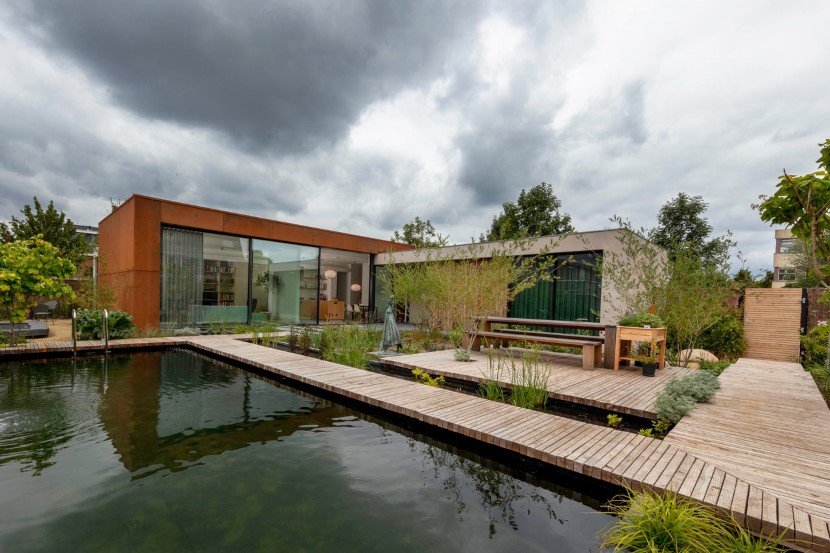 Marsel Loermans
Trying to save energy is one thing, being energy neutral is another but, giving energy back to the system instead surely wins the cake for anybody who loves and is concerned about the environment. This 2000 square-foot L-shaped modern bungalow in Utrecht, Netherlands does just that. The façade of the house is made up of Corten steel and plaster while the clever use of expansive glass panels, triple glass thermal insulation, heat pump and an array of solar panels contributes further to the eco-friendly cause of the house. The bungalow features a large natural swimming pool, too which is maintained biologically with the help of the plants grown by its side. The rows of the plants are aesthetically separated by wooden walkways.
The interior of the house features a living room, kitchen, porch, single bedroom and attached bathroom and guest quarters. The living space is surrounded with sliding glass doors that open up to the outdoors and the swimming pool. Aluminium blinds on it become helpful when the weather is hot since it keeps the heat out. The bedroom on the other hand, is washed with abundant natural light because of the skylight hence making up for the lack of windows. Other than that, the colour palette is kept warm and neutral with wooden accents which goes well with the overall organic vibe of the house. The house really is a marvellous piece of architecture, don't you think?
Recommended for you (article continues below)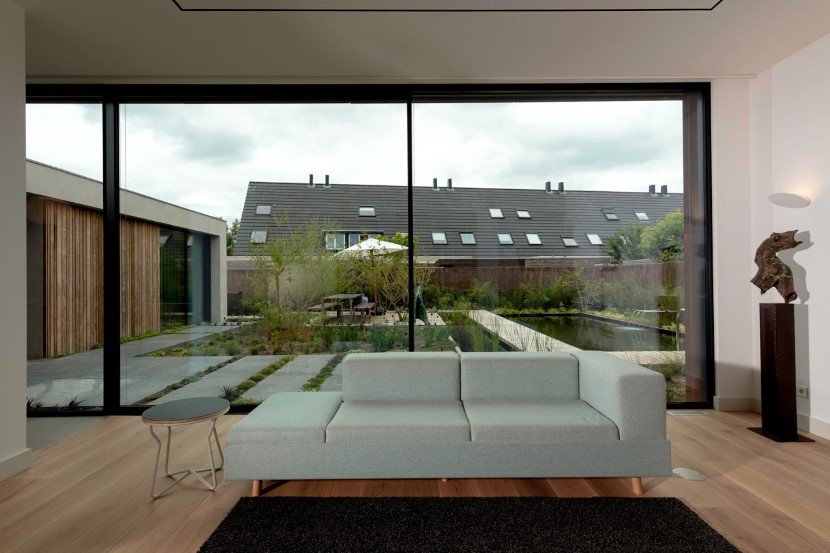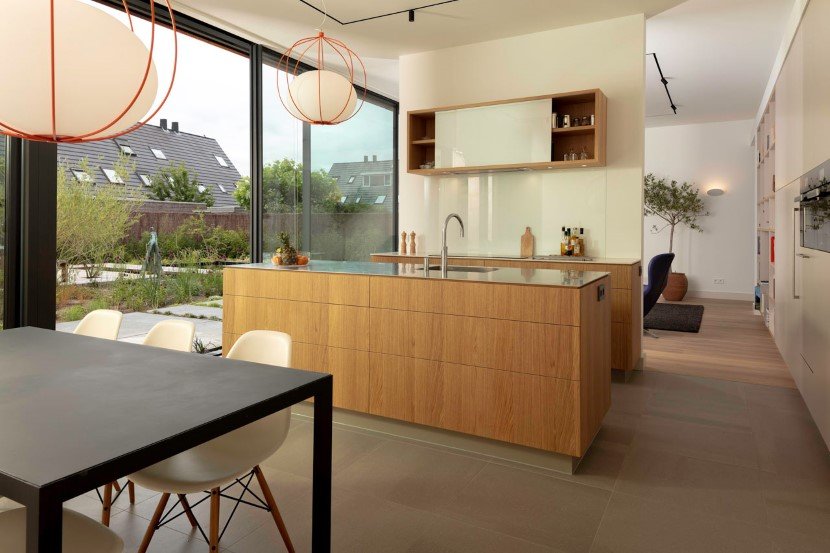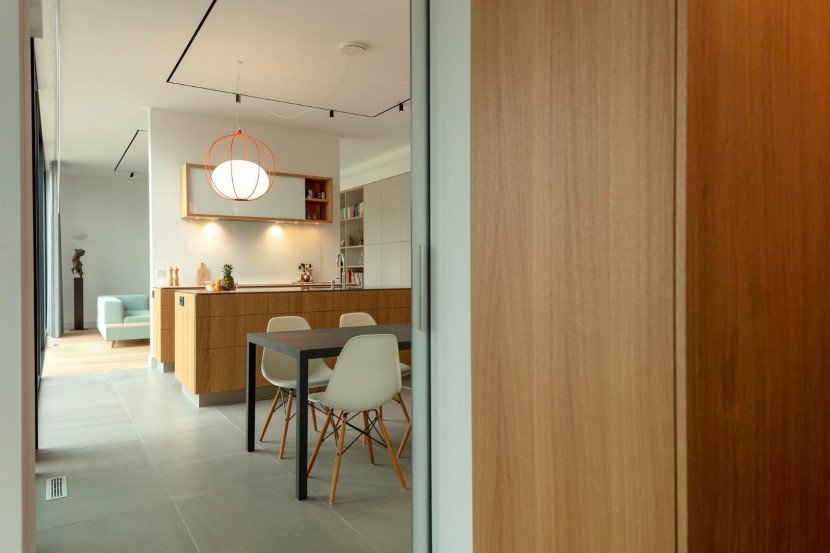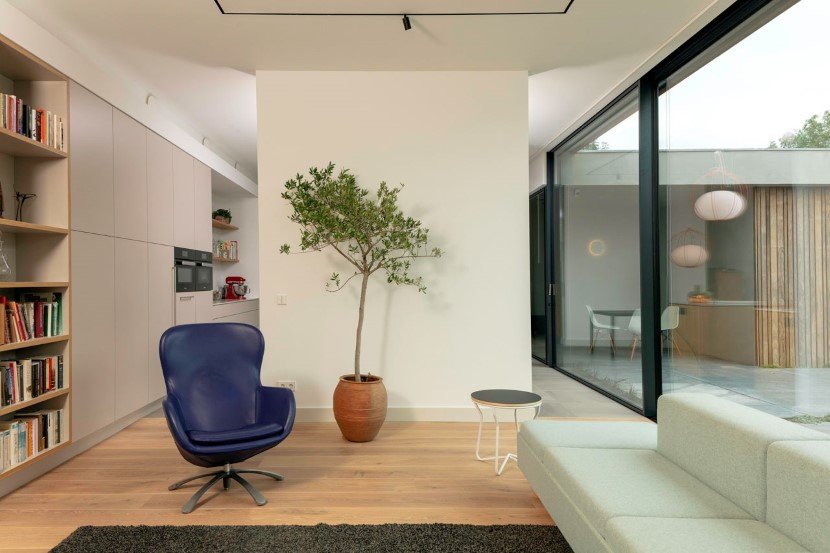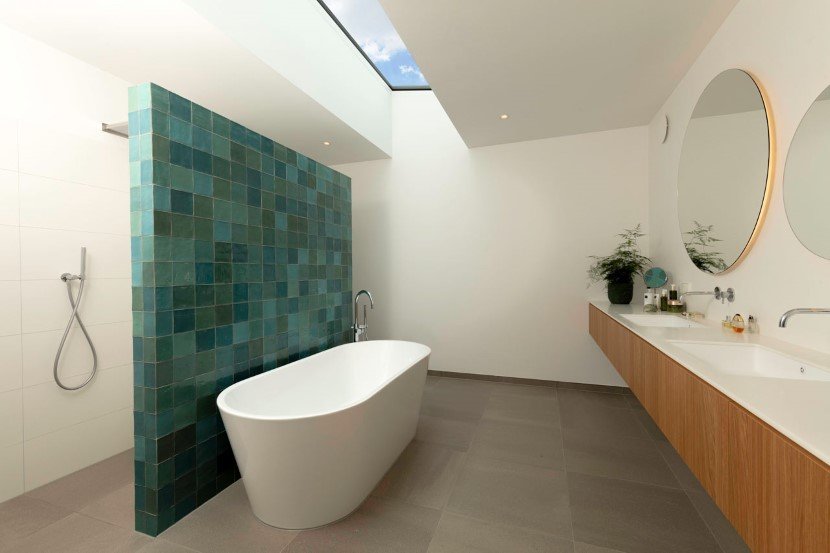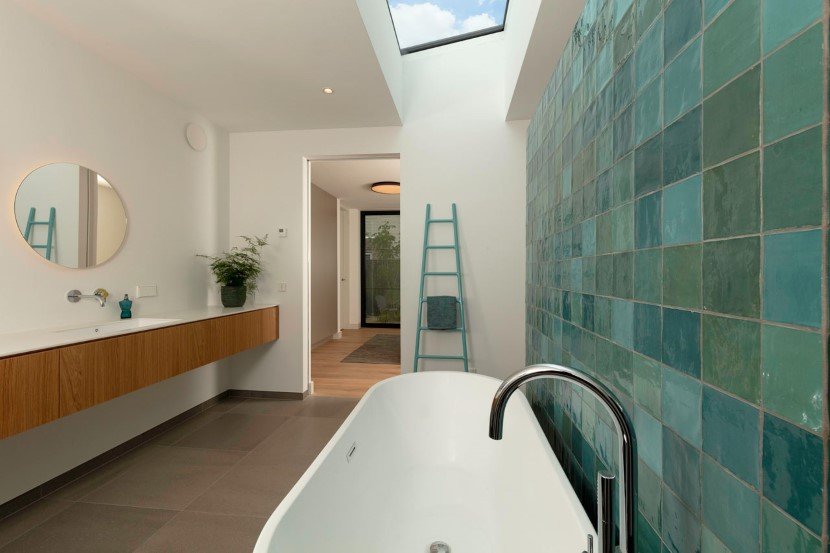 Image Credits: Marsel Loermans
Architects: Studio Public
h/t: Design Milk