These wooden cabins compliment the woodland in Nova Ponente like nothing else in the world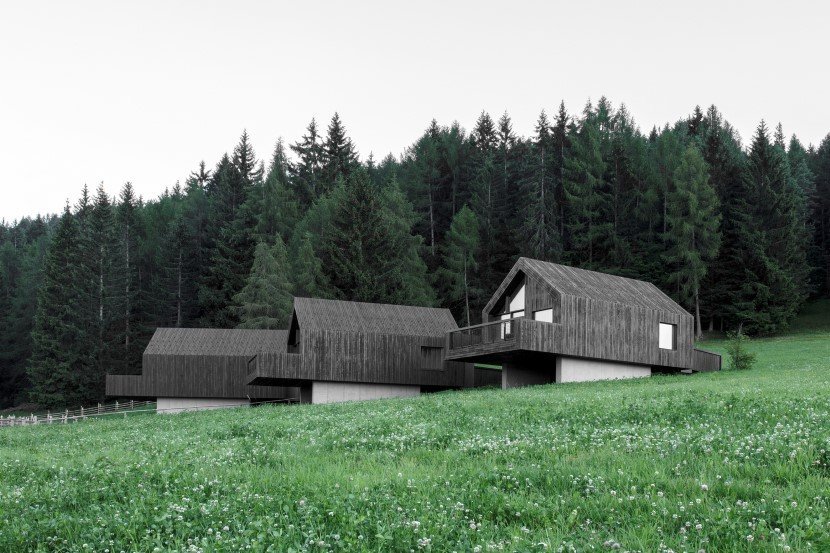 Gustav Williet
If you are looking for an ideal place to appreciate the idyllic beauty of Italy yet stay insanely comfortable then don't even give it a single thought and head over to the Bergmeisterwolf Architekten's designed wood cabins, built amongst the rolling hills of Nova Ponente. The set of three dark wood cabins named as, "Fan Forest Houses" is truly a treat to the eyes and mind because of the structure and the comfort it offers.
The tree cabins together are inter-reliant on each other, as envisioned by the architect while "reinforcing each other in form, distance, and positioning". When looked from faraway, the cabins do not seem like an abrupt artificial interference in the woodlands but instead, seem like an essential part of the natural background. Hence, they enhance the scenery as well as provide a comfortable vantage point for the tourists to appreciate the beauty of the area.
Each cabin is built on the foundation of concrete vertical boards, accessed through a wooden bridge and features a cantilevered terrace. The pitched roof of the cabin and the lightwood gable walls in the interior, together finish off the rustic look of these cabins.
Recommended for you (article continues below)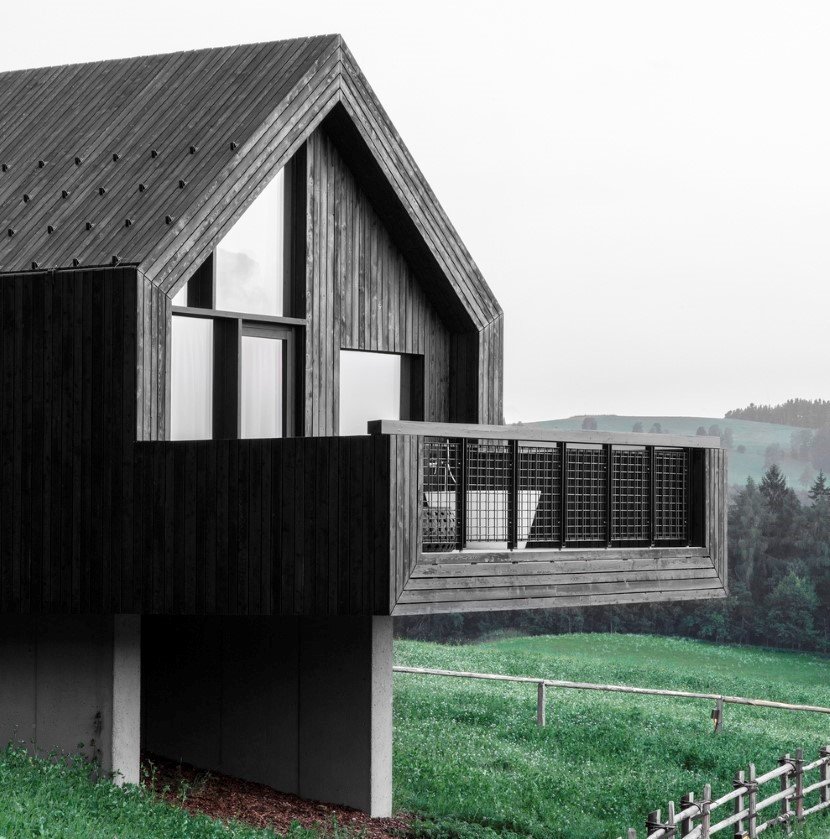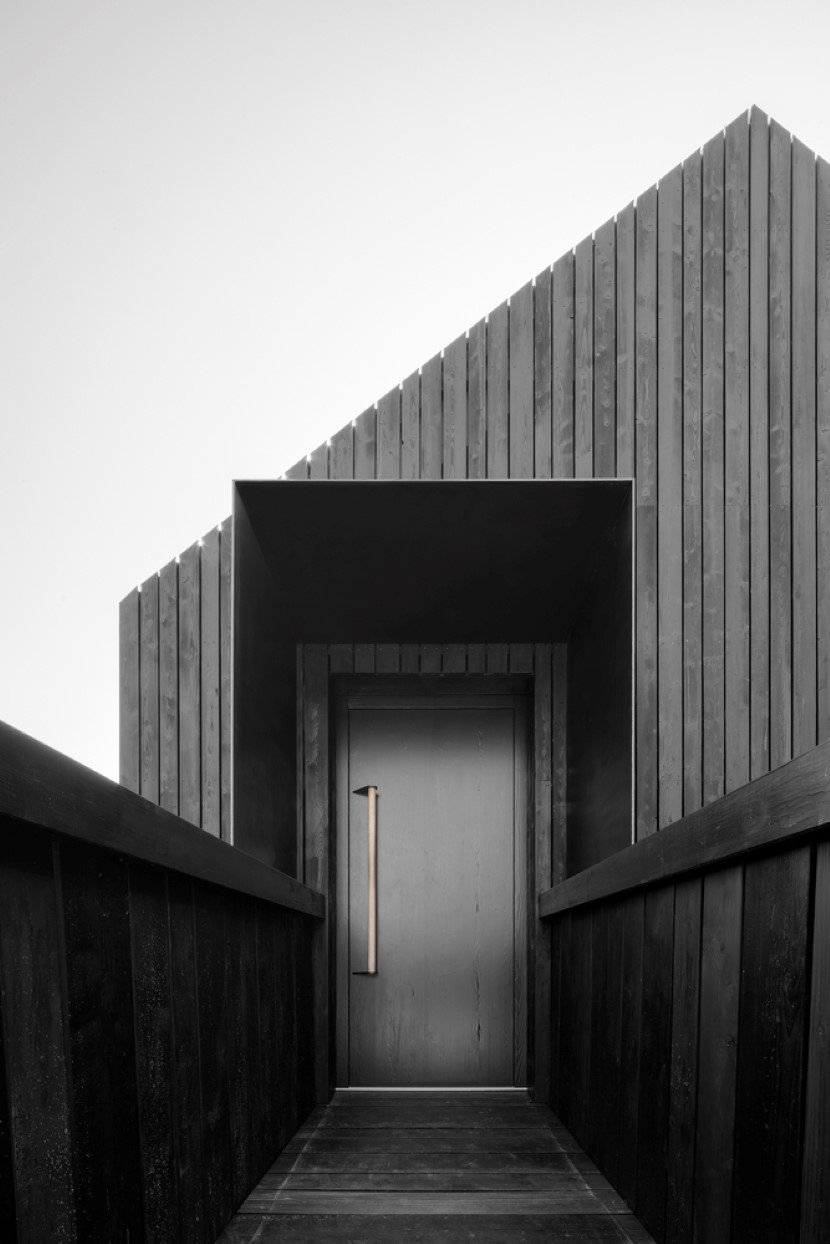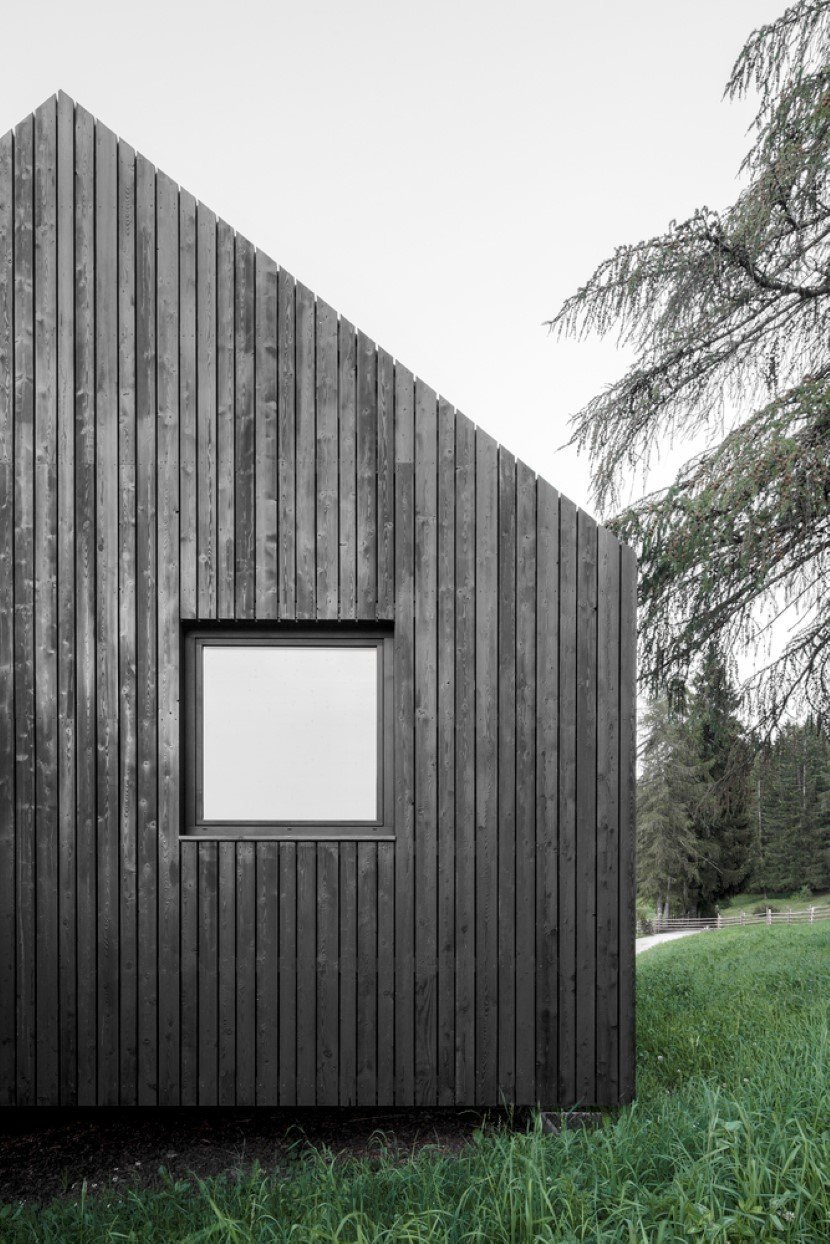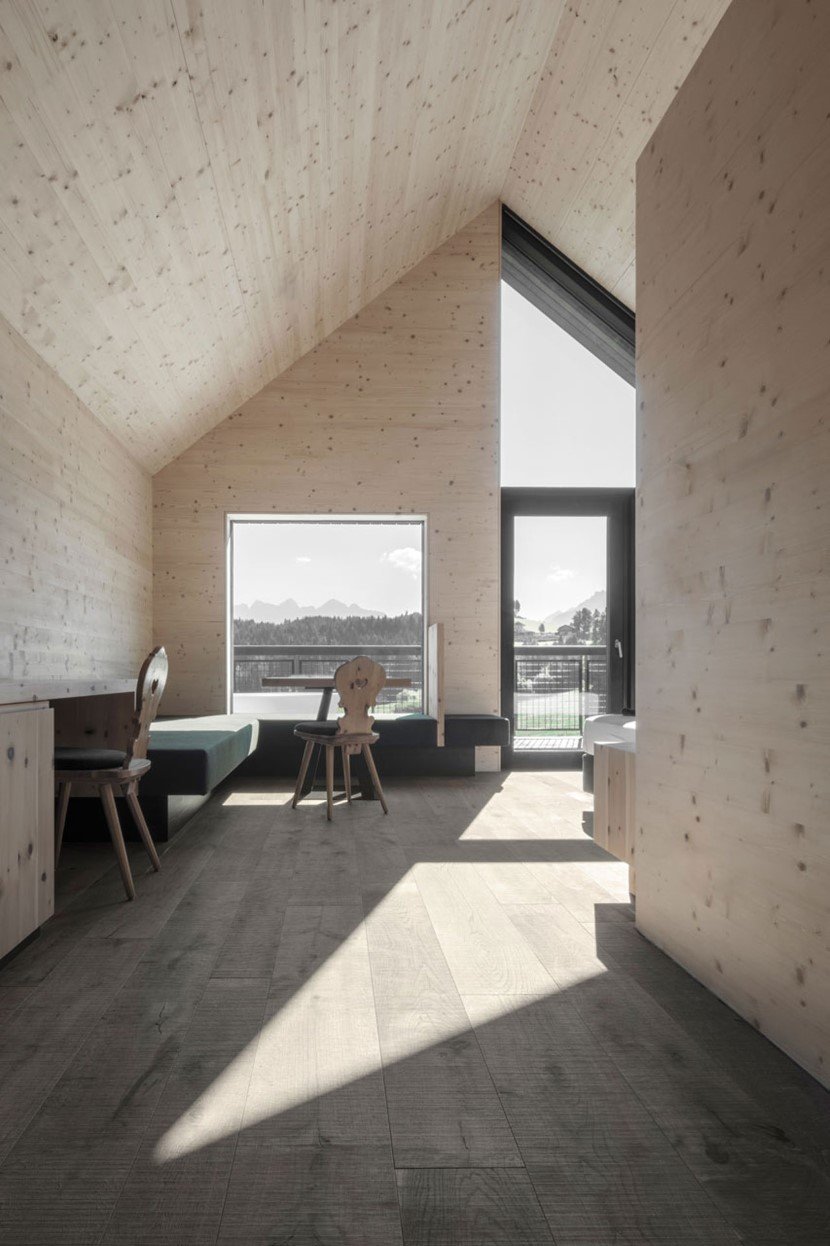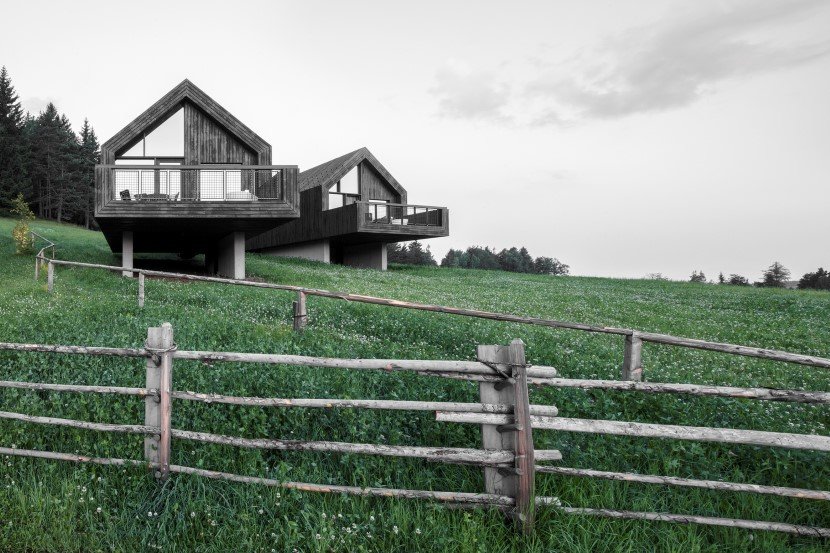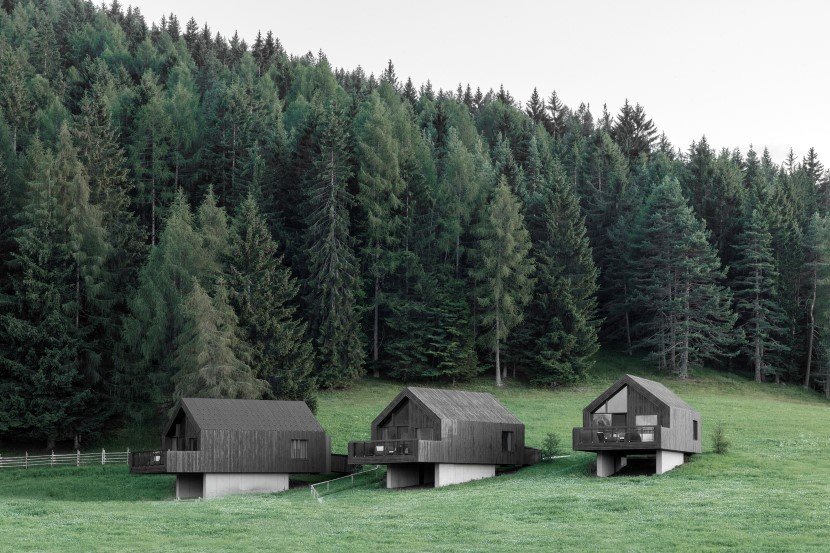 Image Credits: © Gustav Williet
Property: Fan Forest Houses
Architects: Bergmeisterwolf Architekten
h/t: Ignant