These vivid glamping pods make up the best camping site you have ever been to
Having an adventurous soul by no means should result into awful bug bites so if you decide to camp the next time, be sure to head towards SJCC Glamping Resort in the forests of Suncheon, South Korea. The 16 units resort is designed by London and Seoul-based architecture firm Atelier Chang with a vision that Chang explains in a statement, "We wanted guests to feel as if they are living deep in the forest—directly in touch with the natural environment rather than being disconnected from it, as is the case with many 'destination' resorts."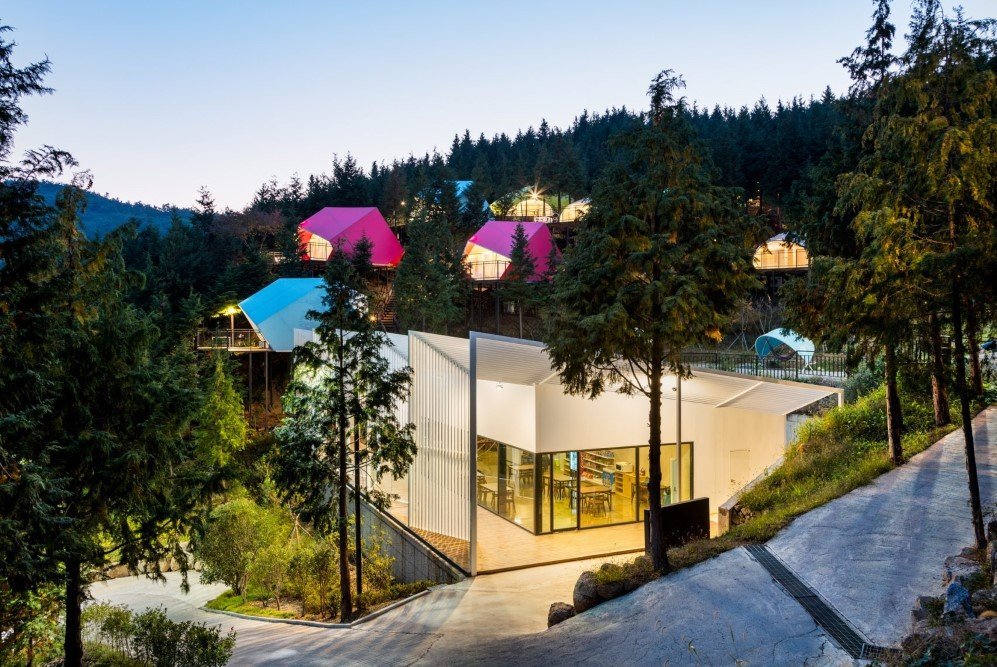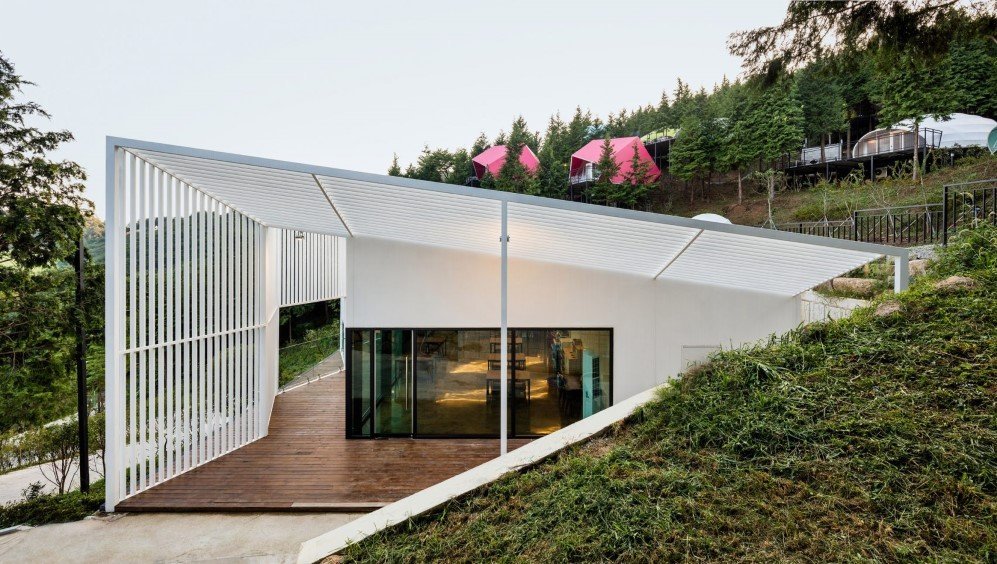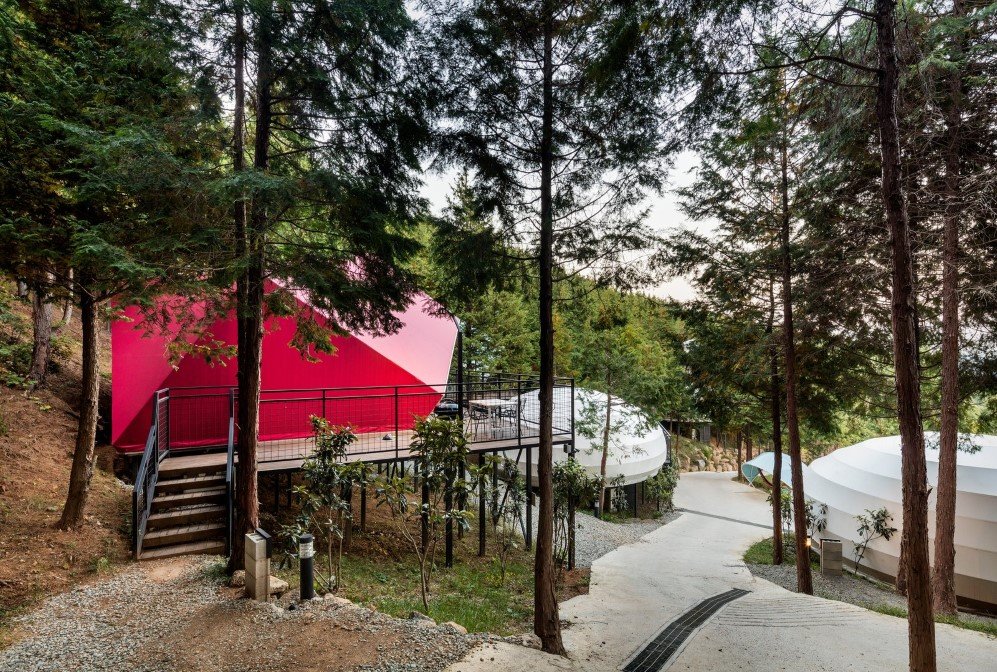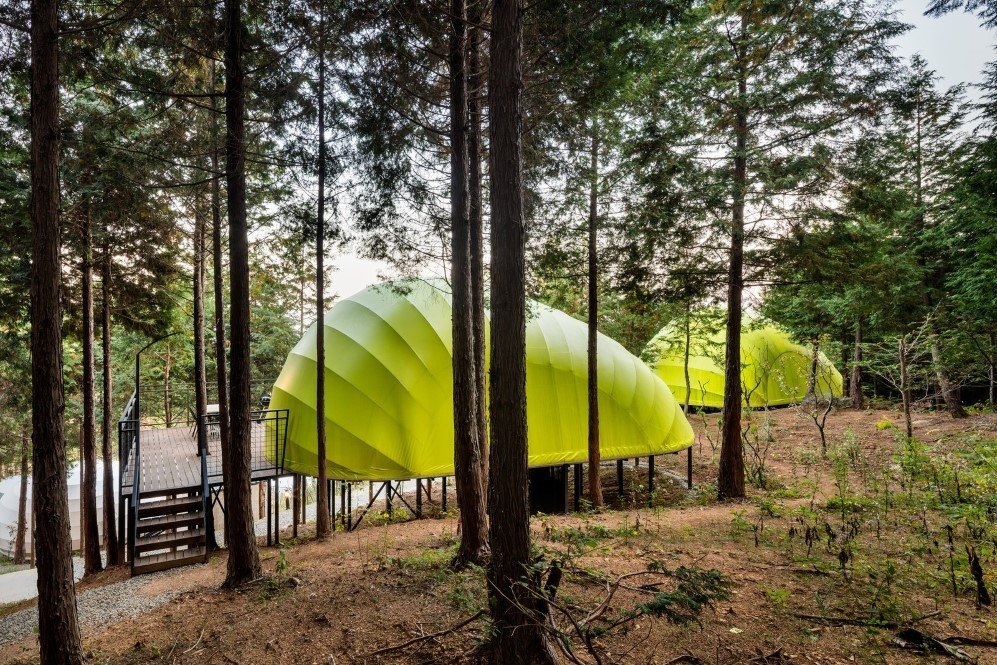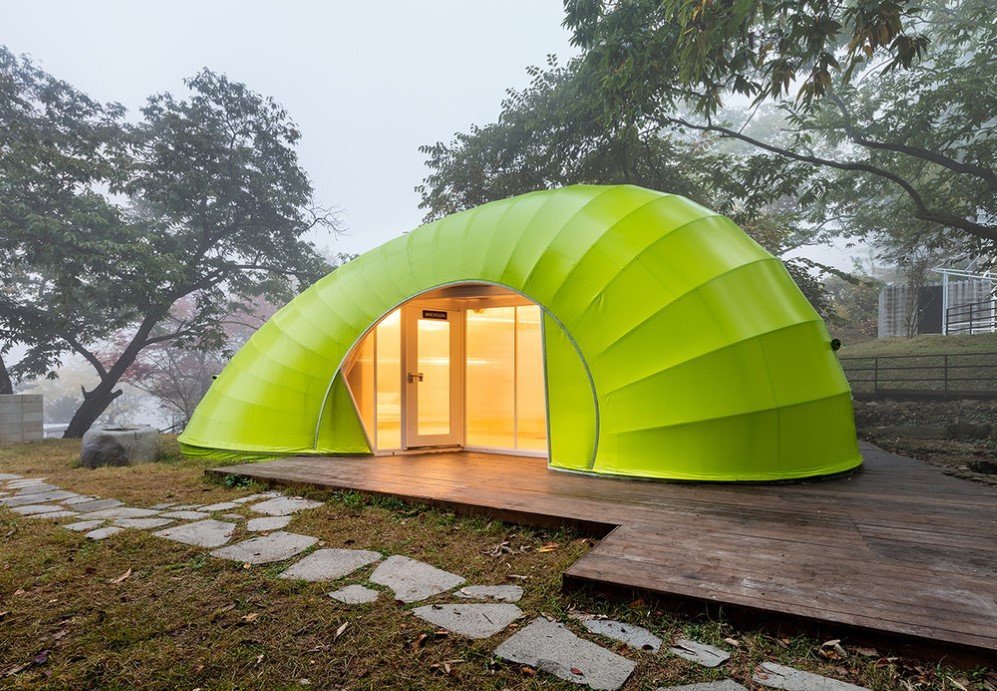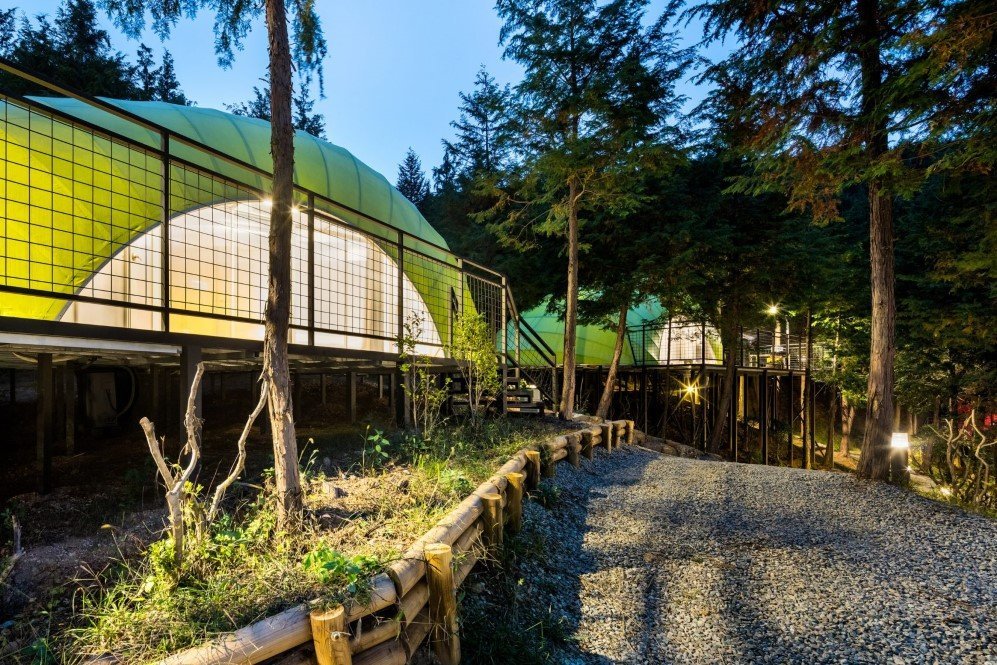 The tents, made up of lightweight yet durable fabric, are erected on sturdy steel structures, in an area spread up to 164-square-foot. The glamping pods glow in warm colours once they are illuminated from the inside hence making their own space in the star-filled scenery. Moreover, each pod has its own front porch and terrace that is extended from an elevated pillar so that the guests enjoy the mesmerizing beauty of the clear night sky without the dense forest blocking their view.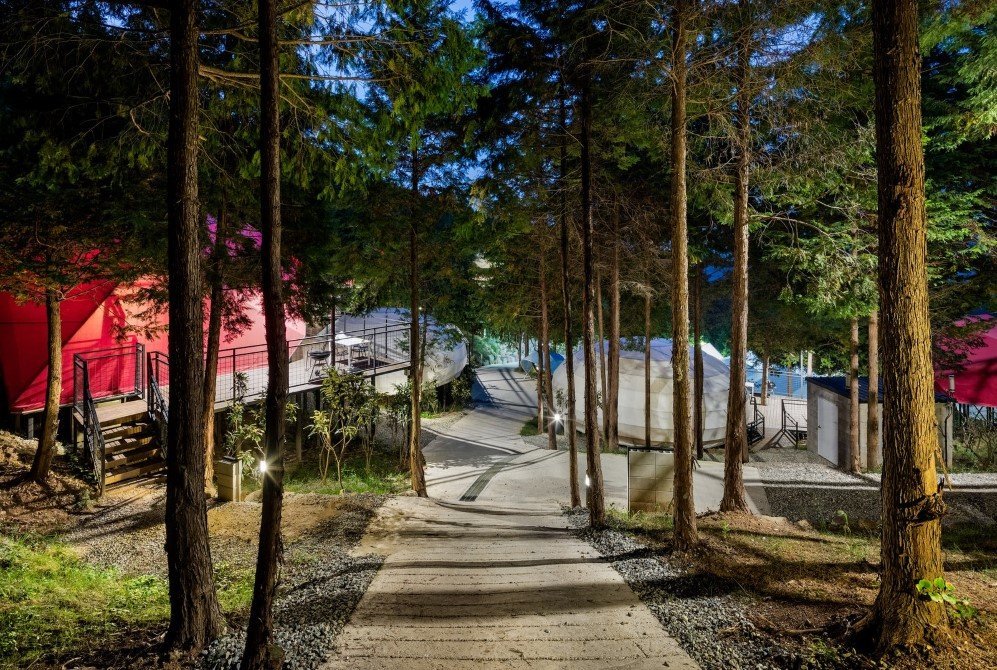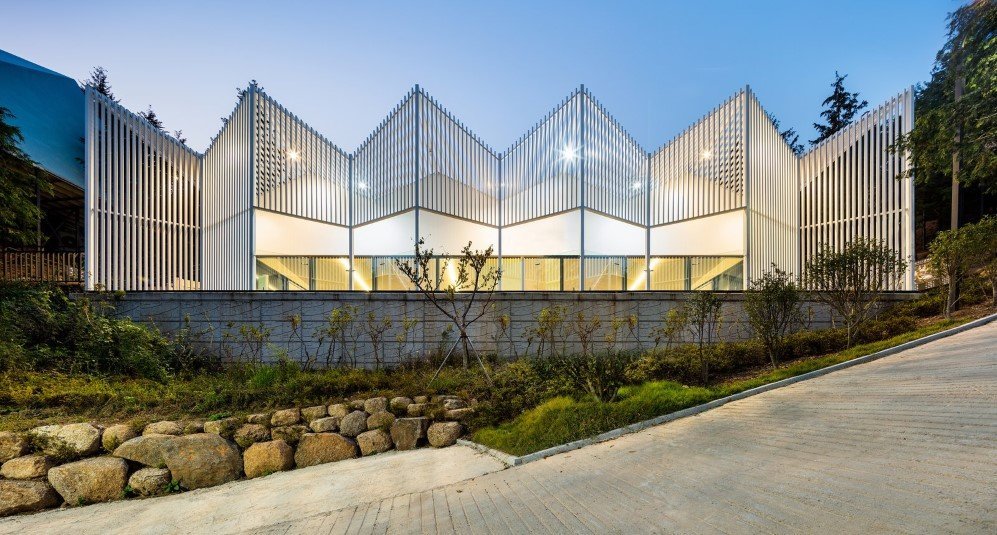 Recommended for you (article continues below)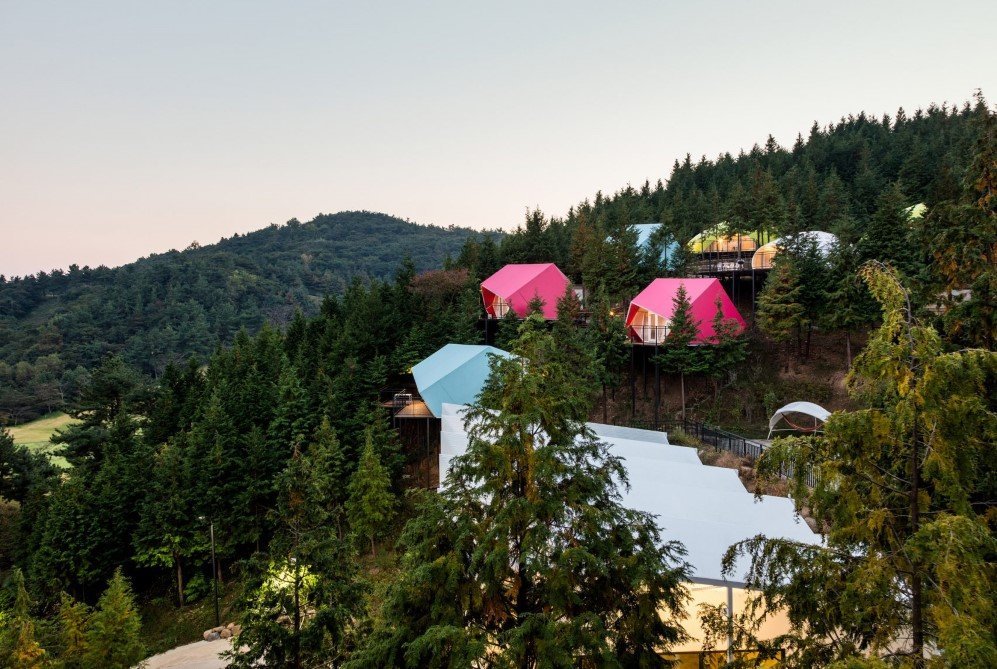 Each glamping pod gives the guests a taste of adventure without really compromising on the standard of living since the pods are equipped with one of its kind luxurious interiors. The tents incorporate two bedrooms, a bathroom, a living room, and a kitchen for the convenience of the visitors and unlike conventional camping, you can expect good food in this glamping experience since the resort features a restaurant to cater to the guests. If this isn't the most convenient camping site then we don't know what is!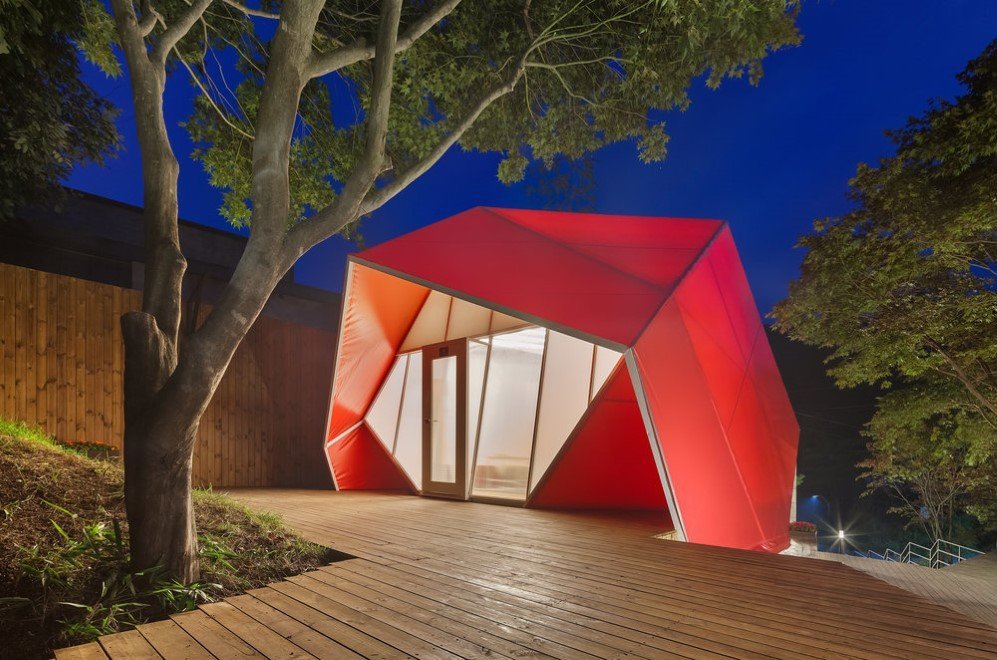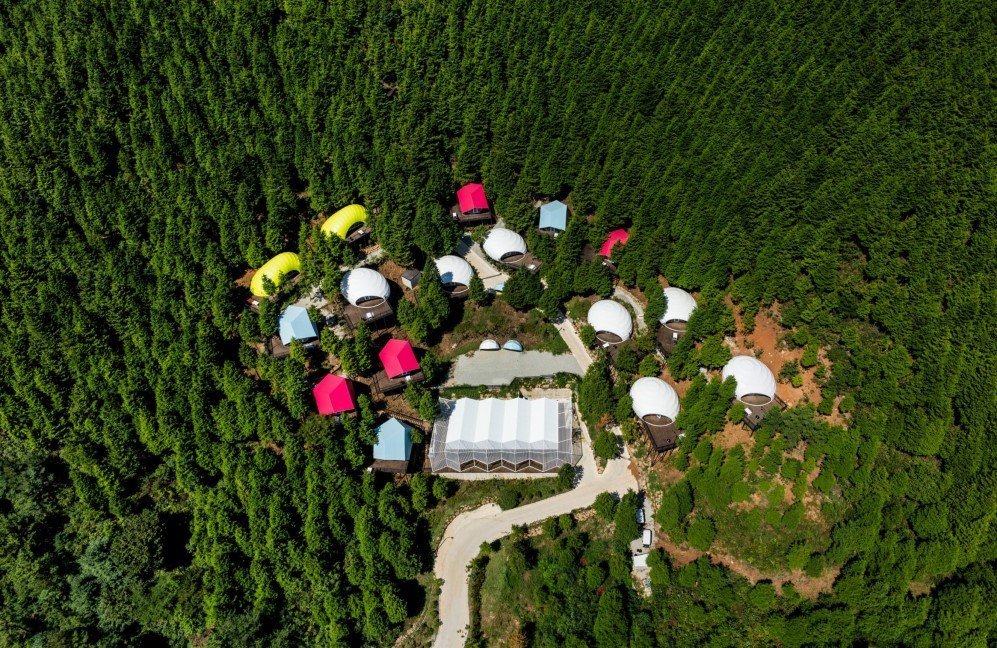 Images: © Atelier Chang
h/t: Dwell