These stunning glass lodges in southern Australia should be on your bucketlist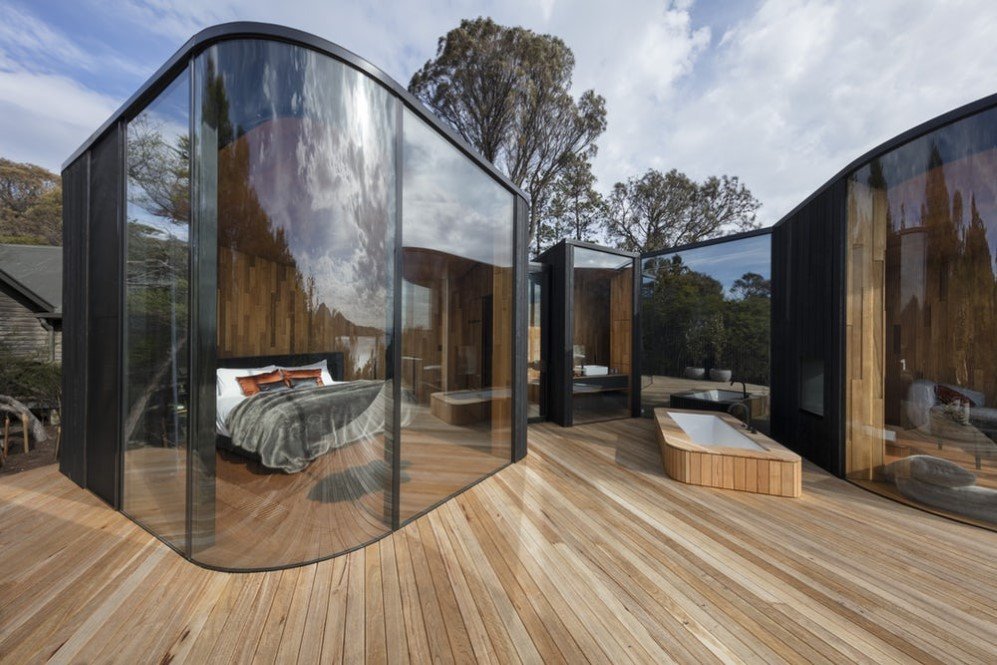 All nature lovers can add another destination to their bucket list!
Tasmania's Freycinet Peninsula in southern Australia is a coastal area with breathtaking views and now they have the fanciest resort designed to make you interact with the nature while remaining indoors.
Freycinet Lodge originally consisted of 60 cabins clustered together after its inception in the 1960s. A recent renovation project by the local architecture firm Liminal Studio converted this cluster into nine magnificent pavilions overlooking the Great Oyster Bay in Freycinet National Park.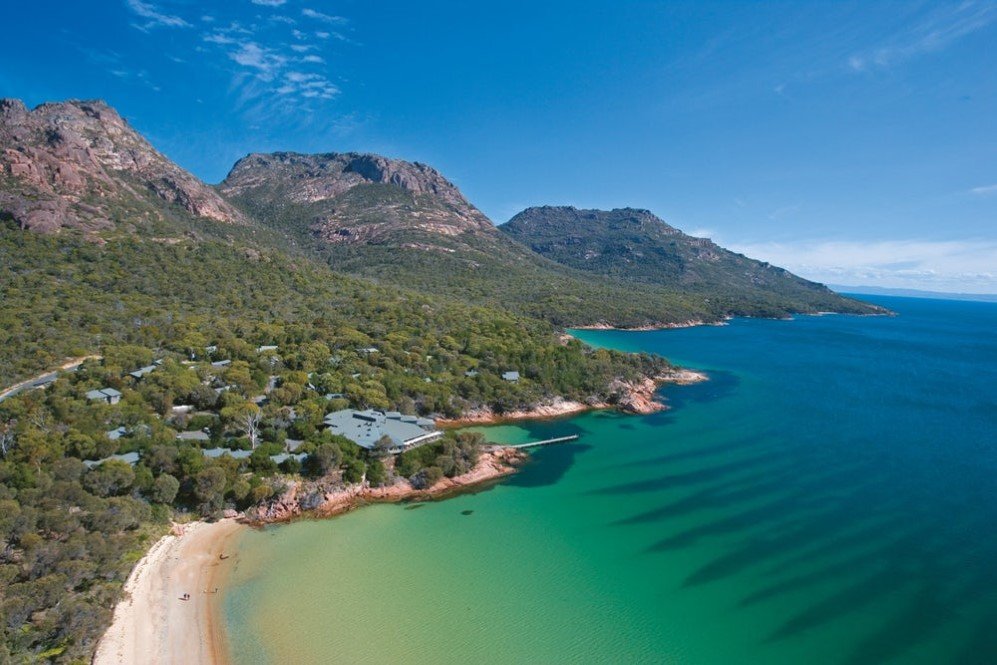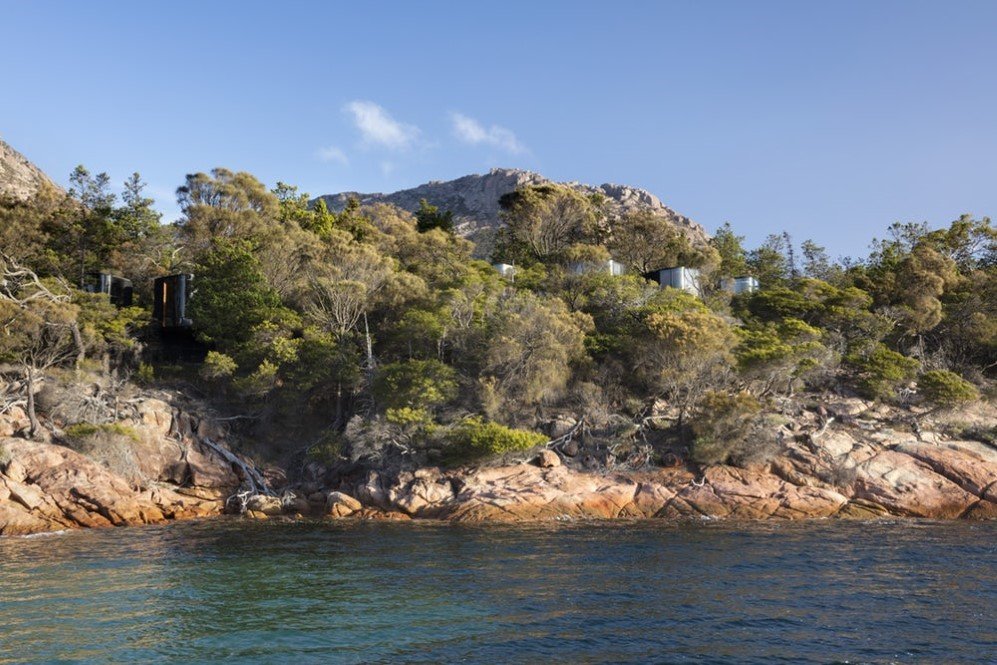 Their project resulted in the construction of pavilions surrounded by curvaceous double-glazed full-length windows that help blend them into the hilly terrain. The charred red ironbark that makes up the exterior is not simply for aesthetic reasons; rather, charring serves the purpose of conserving the timber and plays a historical role in acknowledging the part that fire plays in affectively shaping Australian Bush.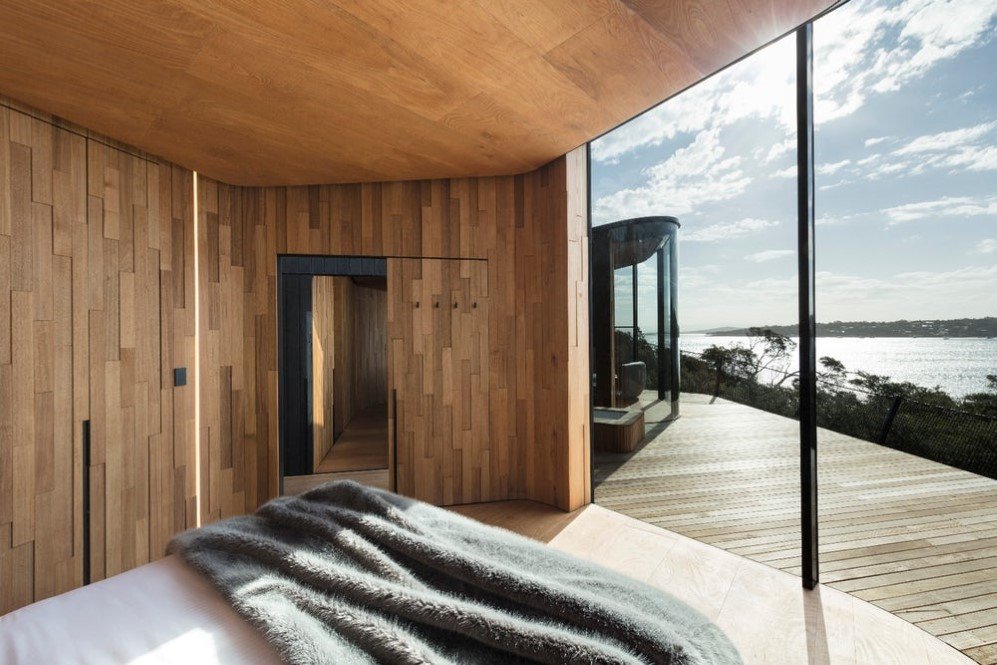 Inside, the guesthouse provides all the comfort you could require: a bedroom with a king-sized bed, a living space and bathroom with a walk-in shower. Furthermore, these full-length windows open up to a decking, constructed from a locally acquired grey gum, which consists of a private outdoor bath.  In addition to that, instead of traditional railings around the decking, the architects attached netted hammocks to avoid disrupting the view and provide a casual hangout place.
Recommended for you (article continues below)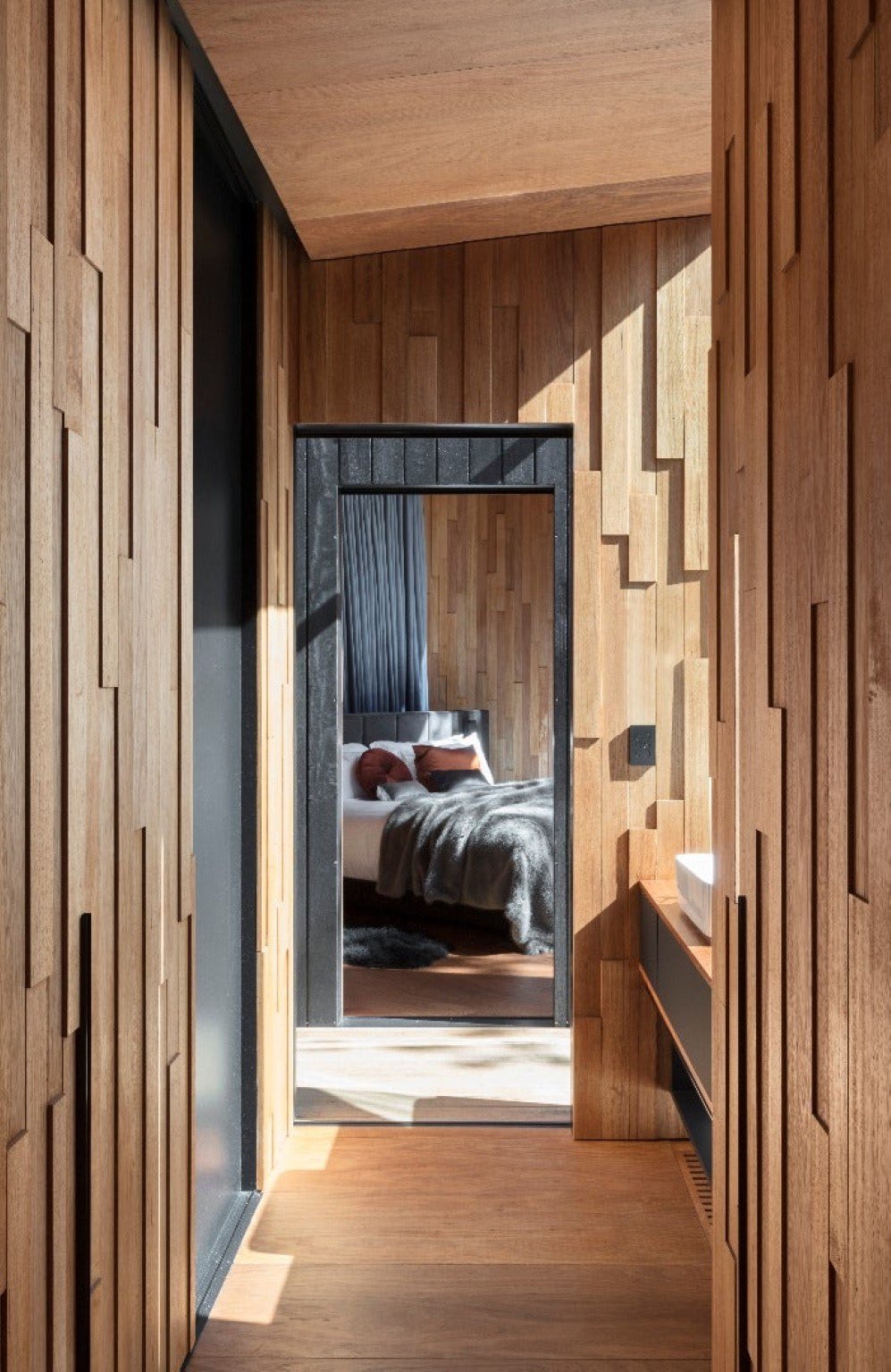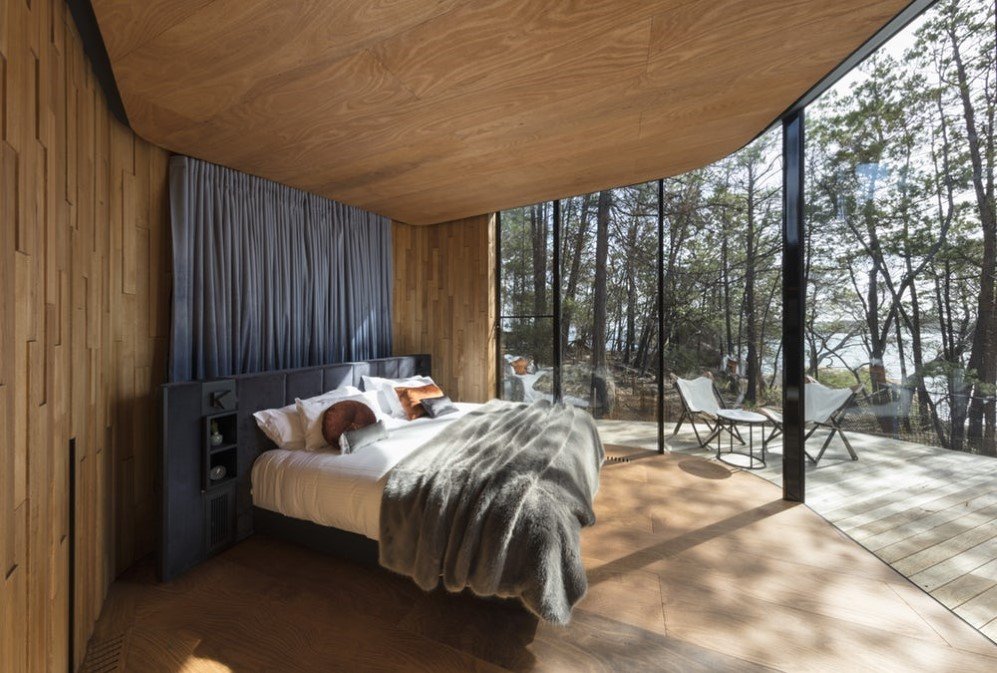 The materials used inside the pavilion also serve the duty of paying respect to the coastal landscape. The oranges, greys and blacks used indoors represent the granite rocks of the terrain, while the lack of edges in the pavilion keeps up with the curviness of the area. The interior walls are a result of the offcuts of Tasmanian oak of various lengths and thickness, which adds a bit of ruggedness to the lodge.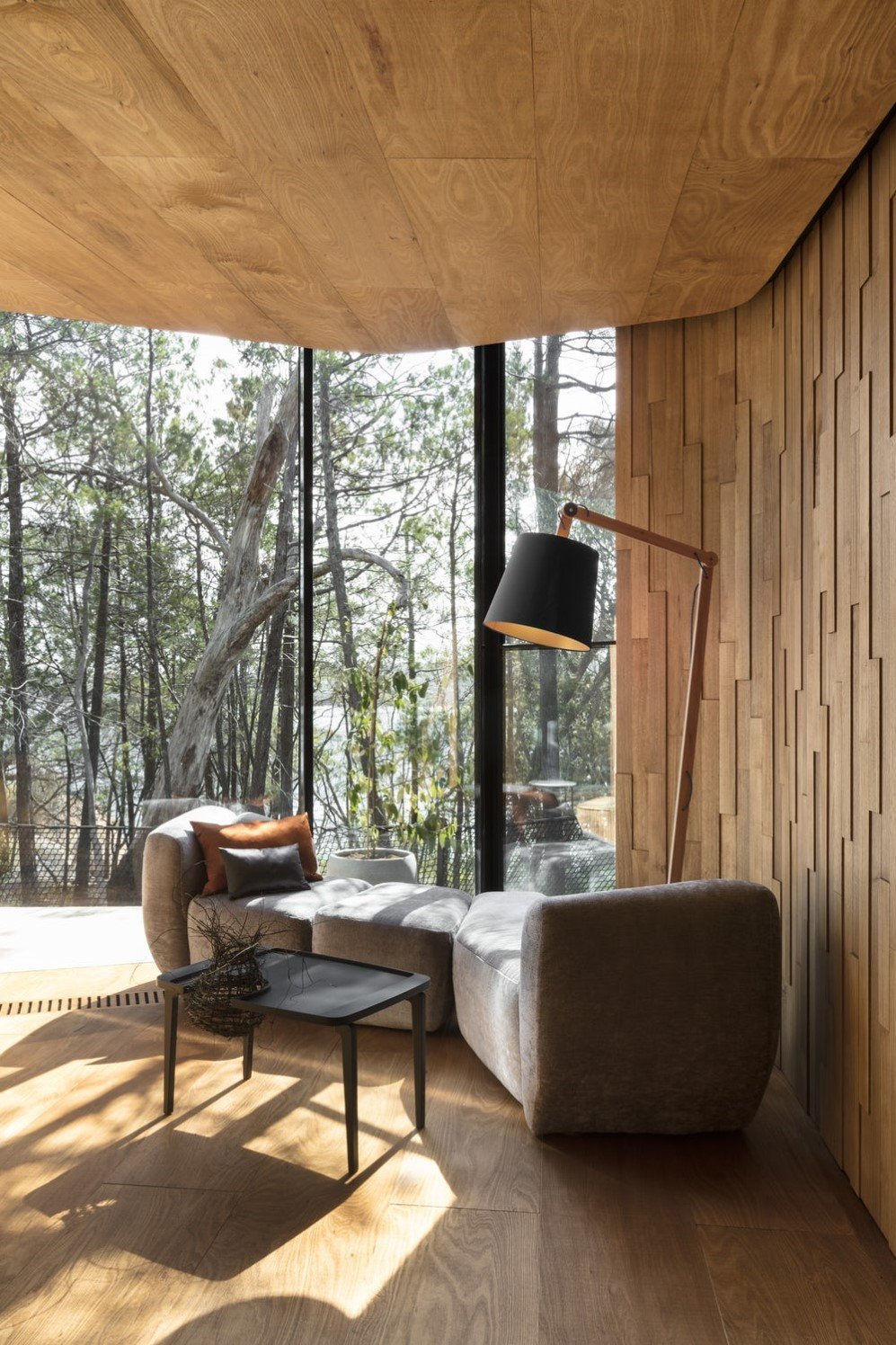 However, leisure comes at a price. The lodge opened up in March, charging AU$549 (US$407) per night for two people. Given that, the area is a wonderful vacation destination to unwind and relax.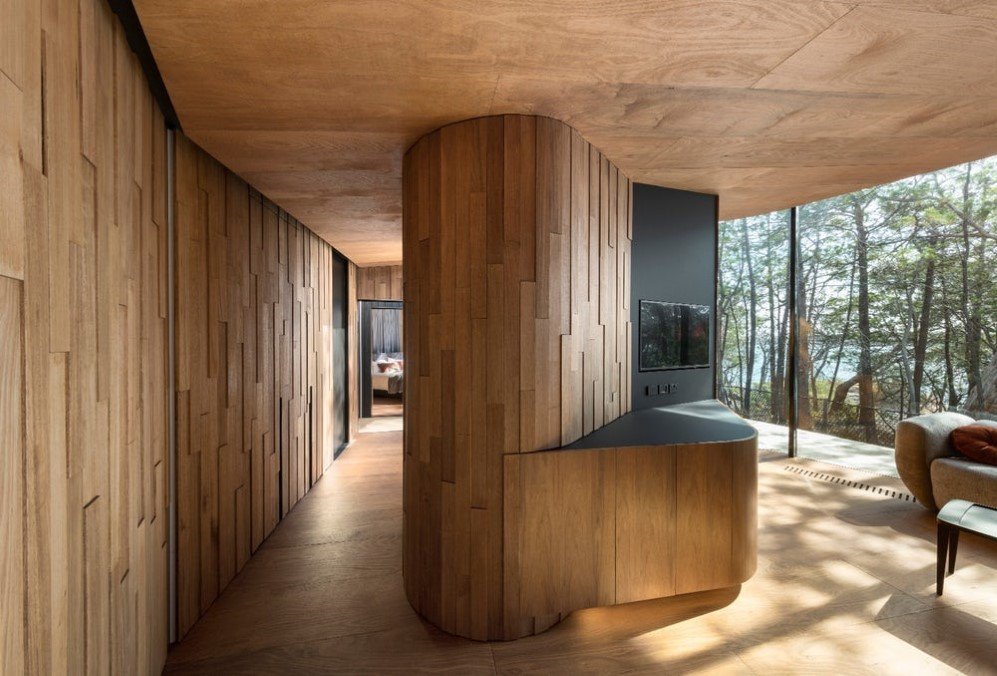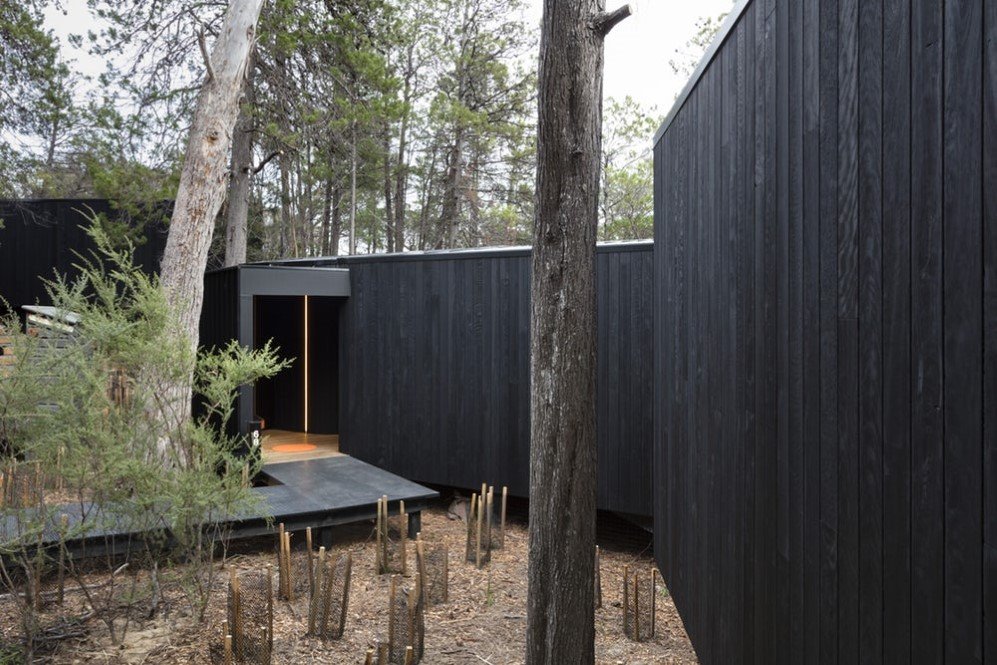 All Images: © Freycinet Lodge
h/t: New Atlas