These stainless-steel knives by Deglon, nest into each other to save kitchen space!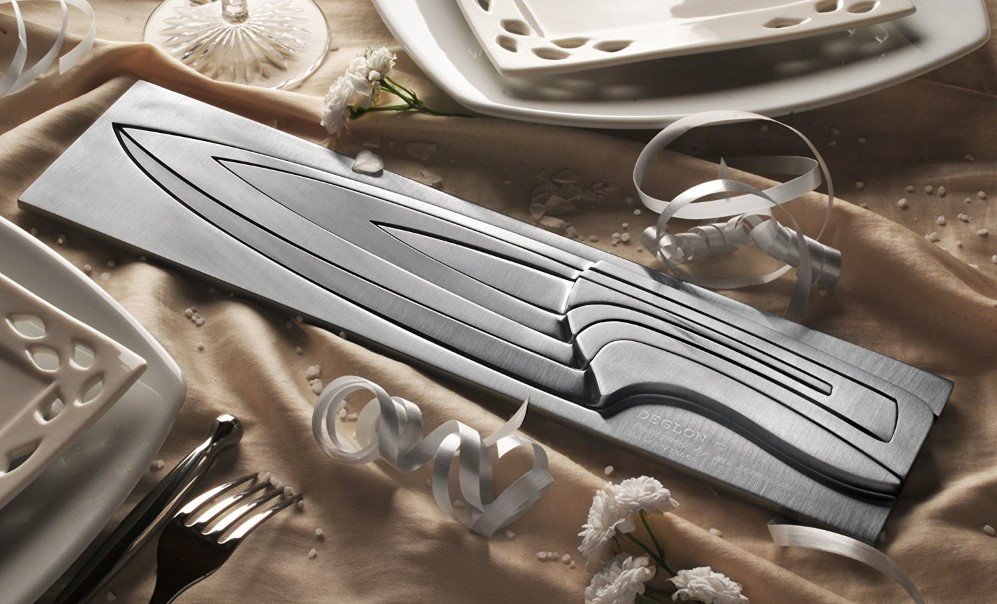 Knives are one of the most important elements of the kitchen and yet, they are just so difficult to handle after use since individual knife blocks require so much cleaning and maintenance and on top of that, they occupy a lot of space on the slabs and cabinets! However, Deglon Meeting Knife Set completely solves this problem with its unique design.
The set consists of four knives; a 3.25-inch paring knife, a 4.25-inch utility knife, an 8-inch chef's knife, and an 8.75-inch slicer, that nestle into each other's body with the help of the knife-shaped void in each of them. Although it does look pretty weird but the knives are functional as well as long lasting. The stainless-steel knives rest on beautifully crafted metal block, designed by Mia Schmallenbach, which looks no less than a sculpture. Looking at its artistic beauty and culinary efficiency, it's no wonder that it has won the first prize at the prestigious 5th European Cutlery Design Award.
The set is as sleek and simplistic in its function as its looks since you only have to press the tip of the knife's blade down and pull it up from the other end to get it out of its nest. So, if you don't just love cooking but sleek culinary too, you can get Deglon's stainless steel nestling knives for $599!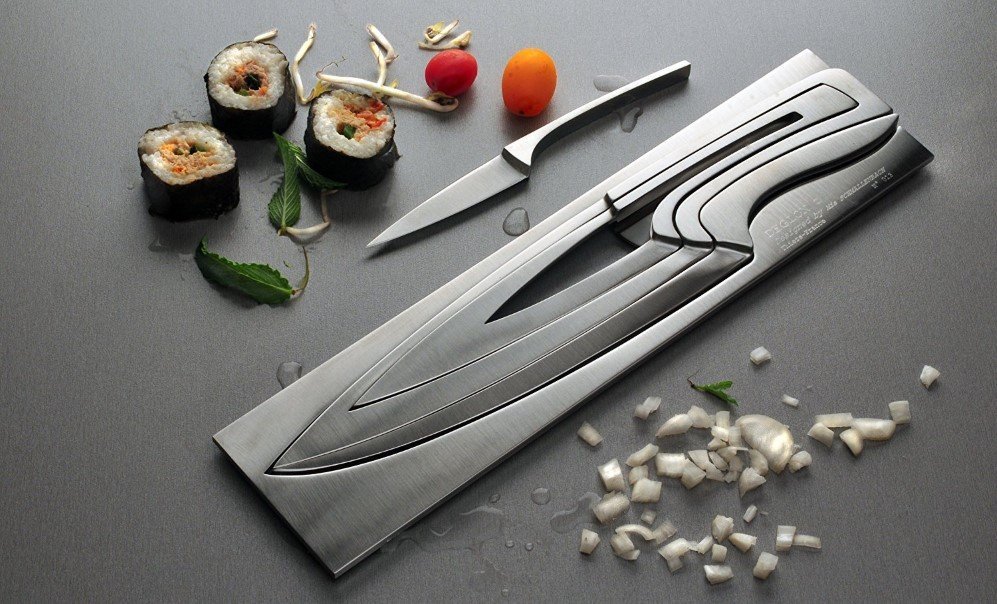 Recommended for you (article continues below)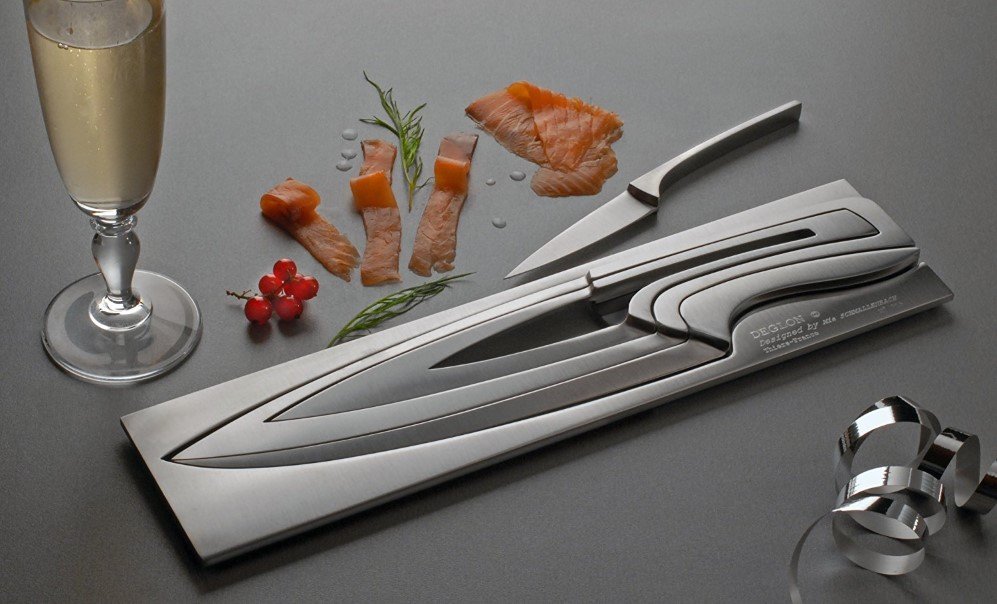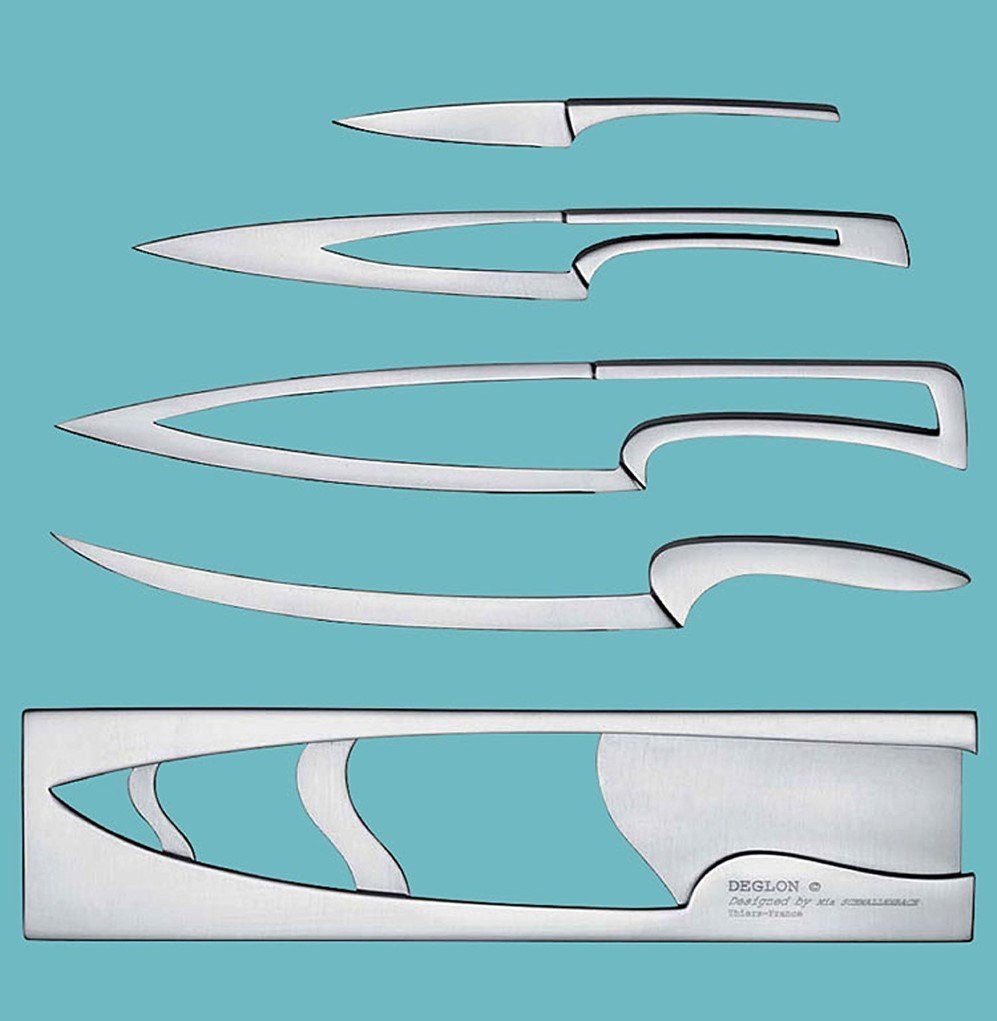 Images: Deglon
h/t: Cool Things