These photographs of molten sulfur coming out of an Indonesian volcano will numb your senses
Volcano photographs are fierce and dramatic, yes but Reuben Wu's splendid photography will compel you to find volcanoes exceptionally mystical and beautiful, too. While exploring Ijen and Bromo Tengger Semeru volcanoes in East Java, Wu found himself being distracted by the sparkling blue content that was lighting up from fumaroles at the base of the Blue Fire Crater at Ijen. The ethereal sight is basically a result of ignited sulfuric gas that burns up at the temperature of 600 degrees Celsius and is often known as blue fire or blue flame because of its sparkly blue colour.
The photographer took a two hour long trekking route towards the side of the undulating, rocky volcano and then further hiked for 45 minutes to reach to the bank of the crater to capture this eerie phenomenon that is not as popular around the world as it deserves to be. Check out the pictures below to get stunned by this miracle of nature!
RELATED: Hauntingly beautiful pictures of Icelandic Bardarbunga Volcano will surely blow your mind!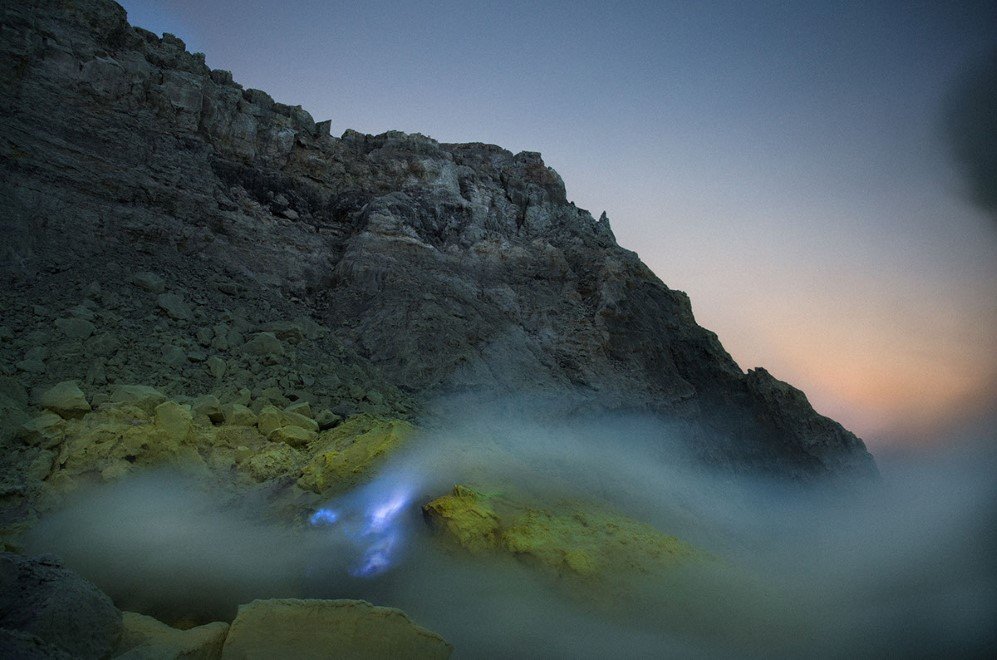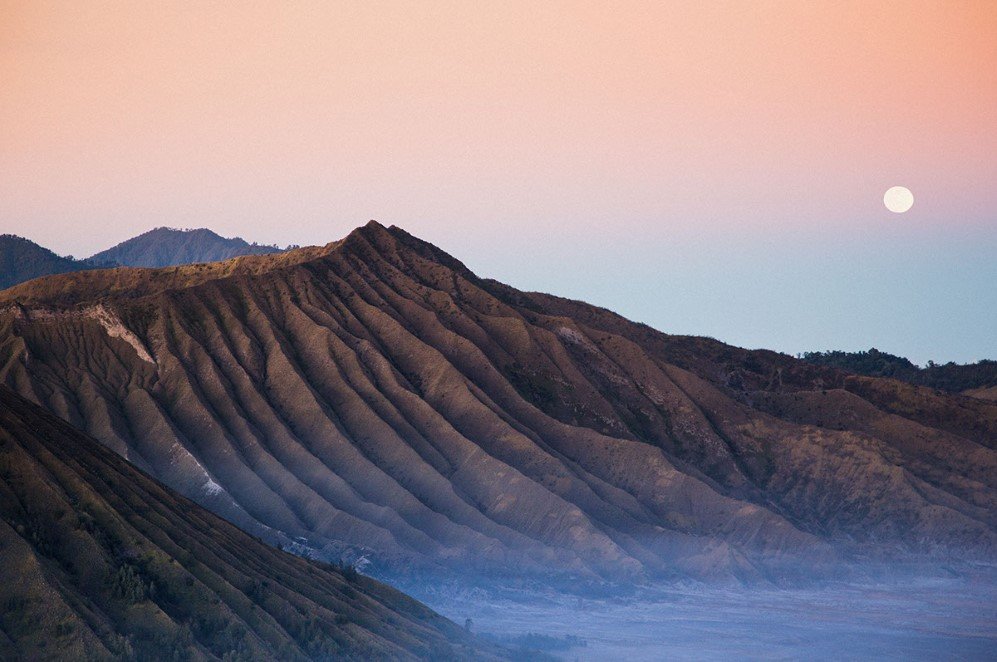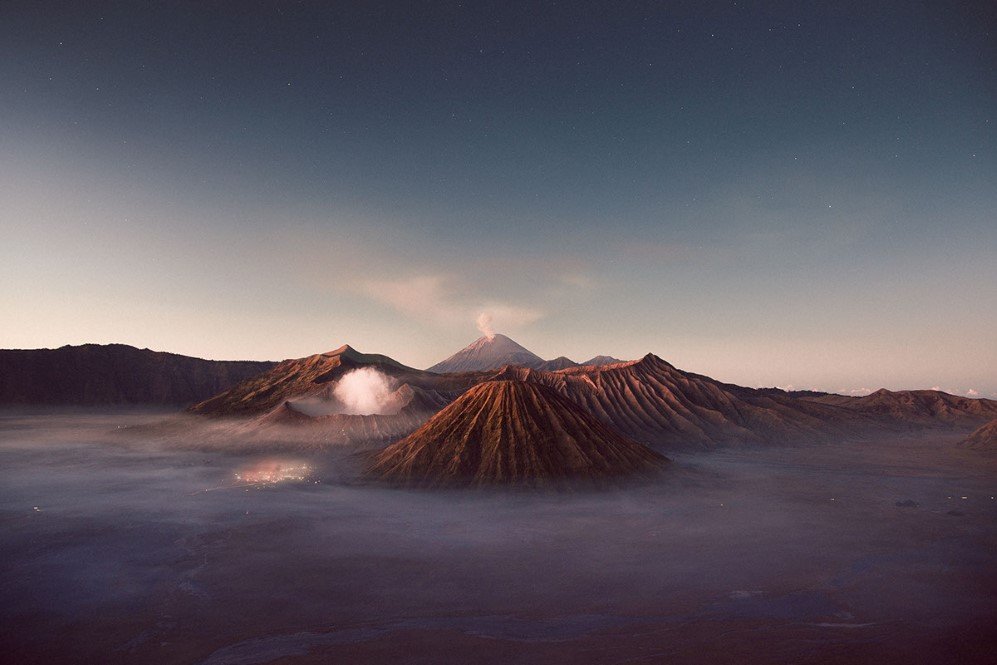 Recommended for you (article continues below)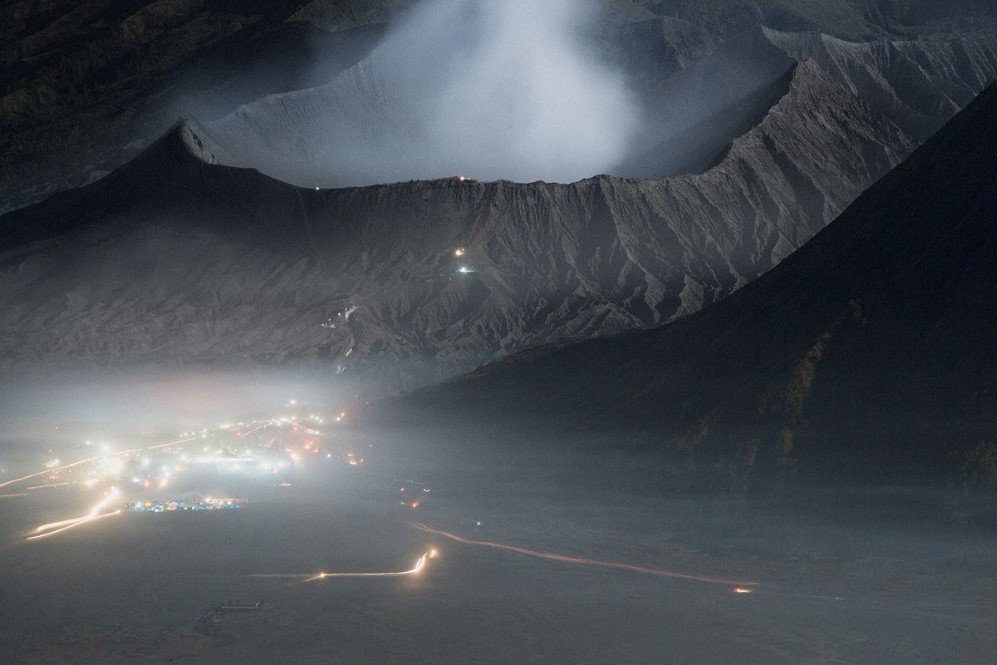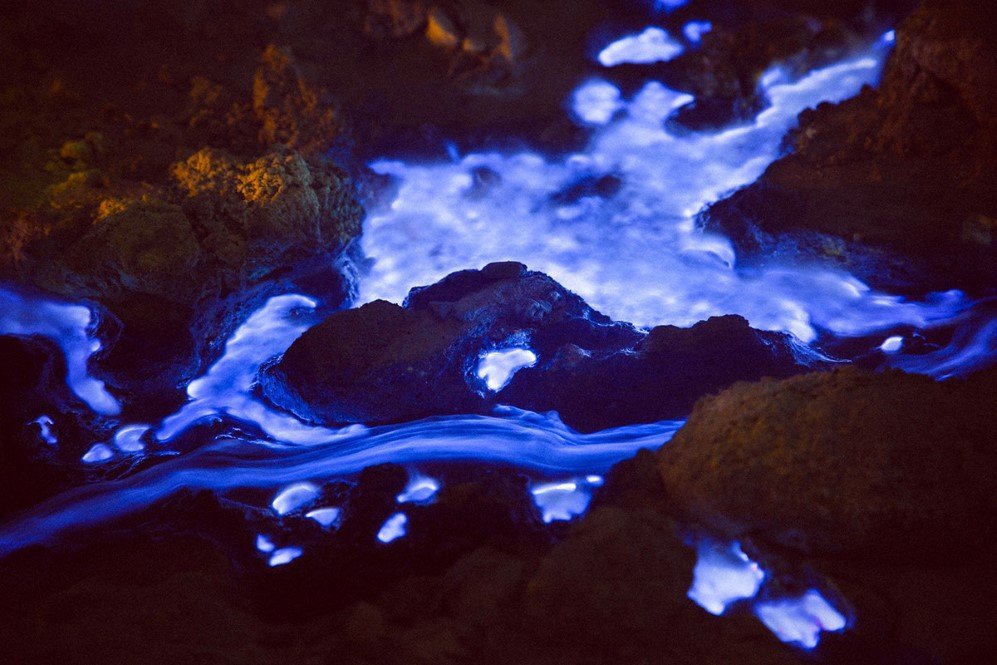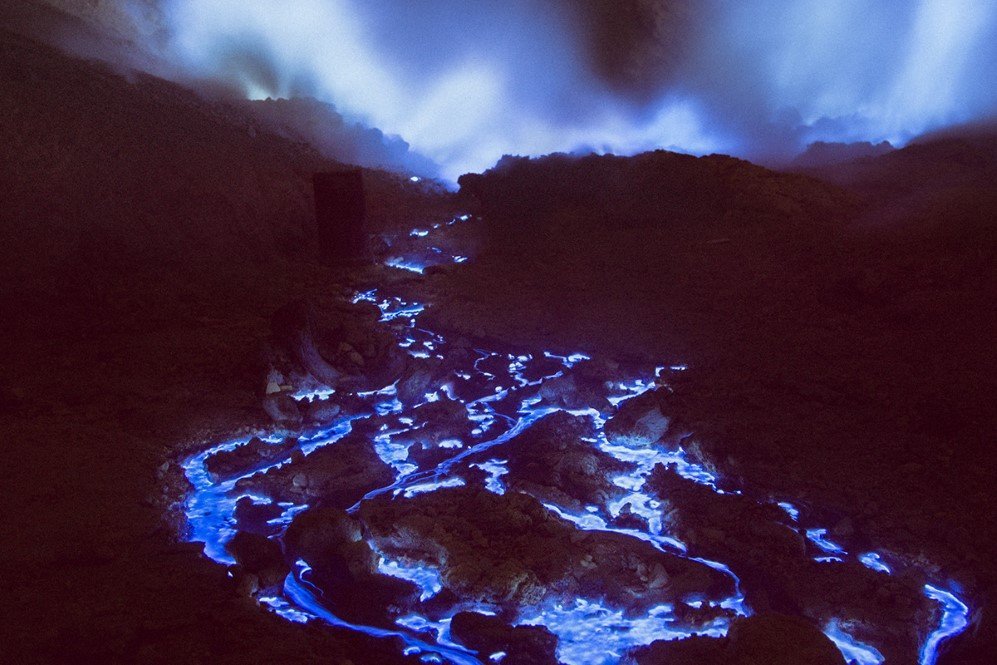 SEE ALSO: Negroni captures the fierce power of nature when lightning strikes over volcanic eruptions
All Images: © Reuben Wu
h/t: Colossal