These photographs of illuminated symbols on the sky will soothe your nerves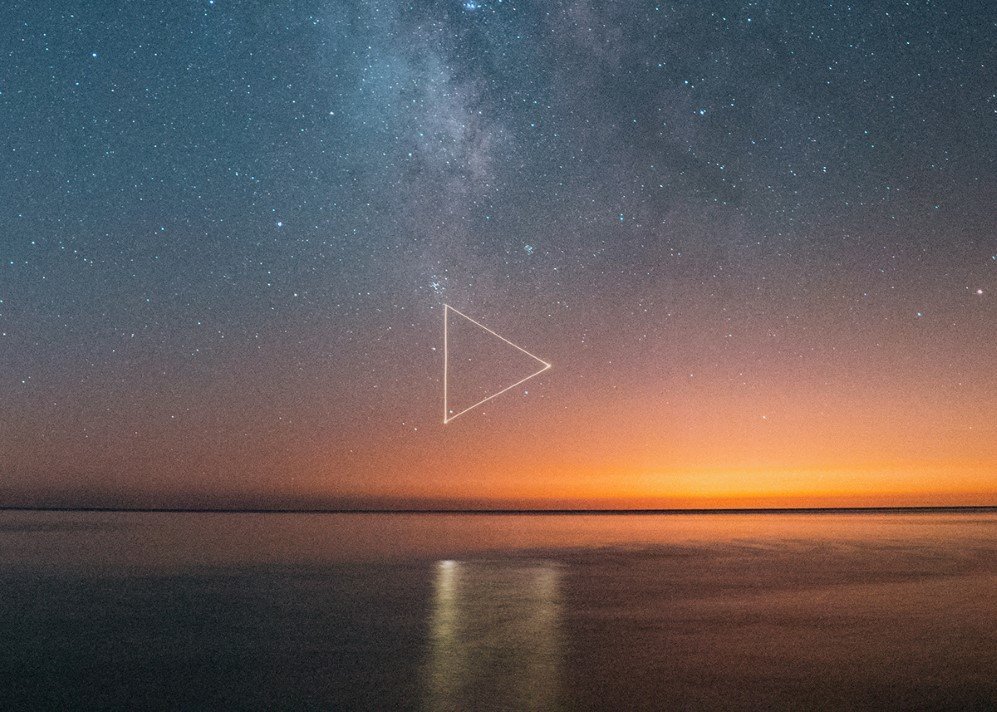 We've all tried to make abstract geometric patterns in the sky while stargazing however, Chicago based artist Reuben Wu has materialized this enchanting imagination through his recent project, Aeroglyph. The series shows long exposure shots of a hovering drone with lighting rig, that forms illuminated symbols on the sky above the calm blue waters of Pacific Ocean and Michigan Lake.
"The project name Aeroglyph describes what I see as large temporary geometries created in the air," shares Wu while speaking about his mesmerizing project. The artist also discussed his motivation behind using the tranquil oceans and lakes as his backdrop instead of majestic landscapes, "…I chose a wide and featureless body of water, where there are no other compositional elements other than a horizon and a textural reflection in the water". Wu's work is exceptional and charming in an entirely unique yet relevant manner and you would just not get enough of it. Check out the photographs below!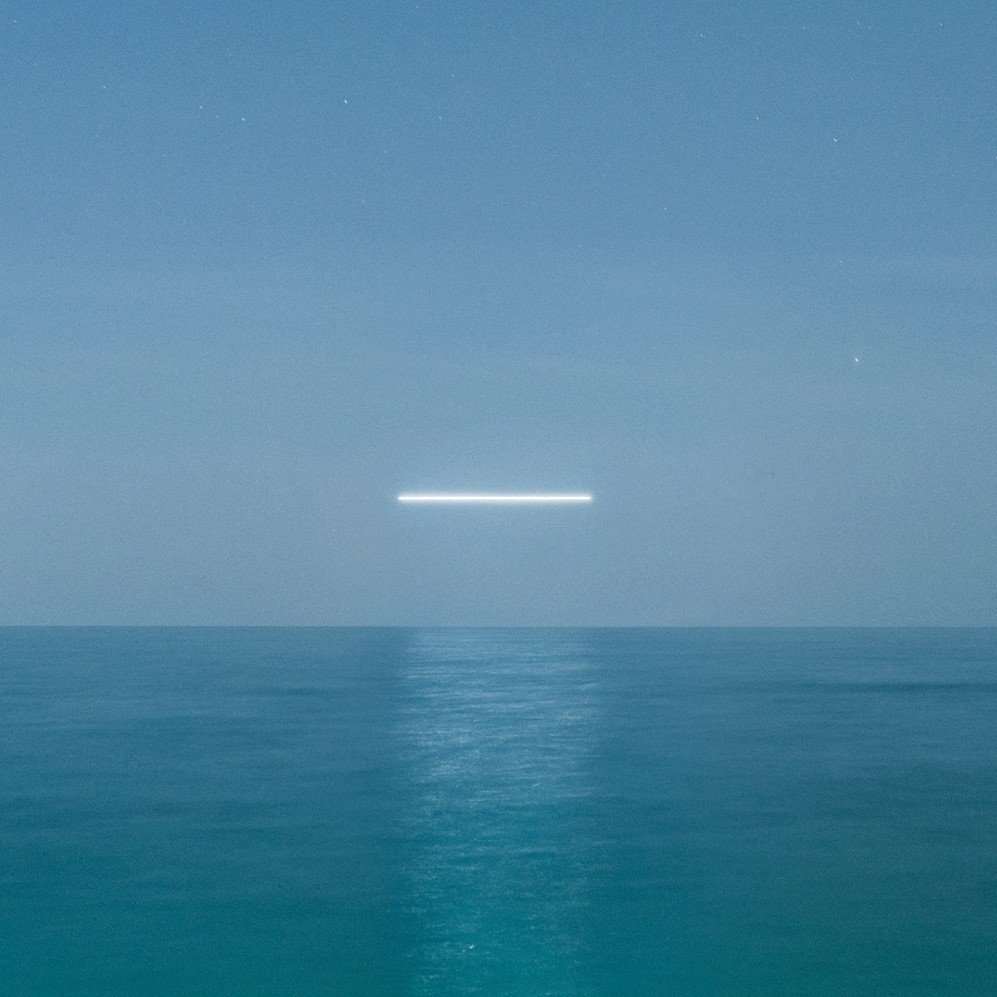 Recommended for you (article continues below)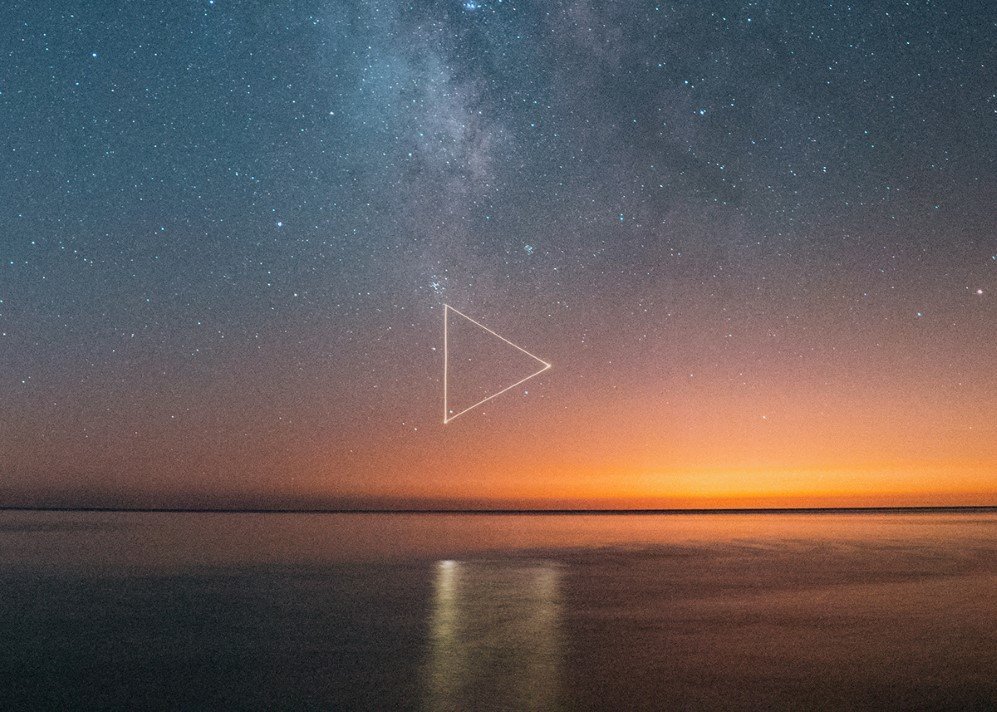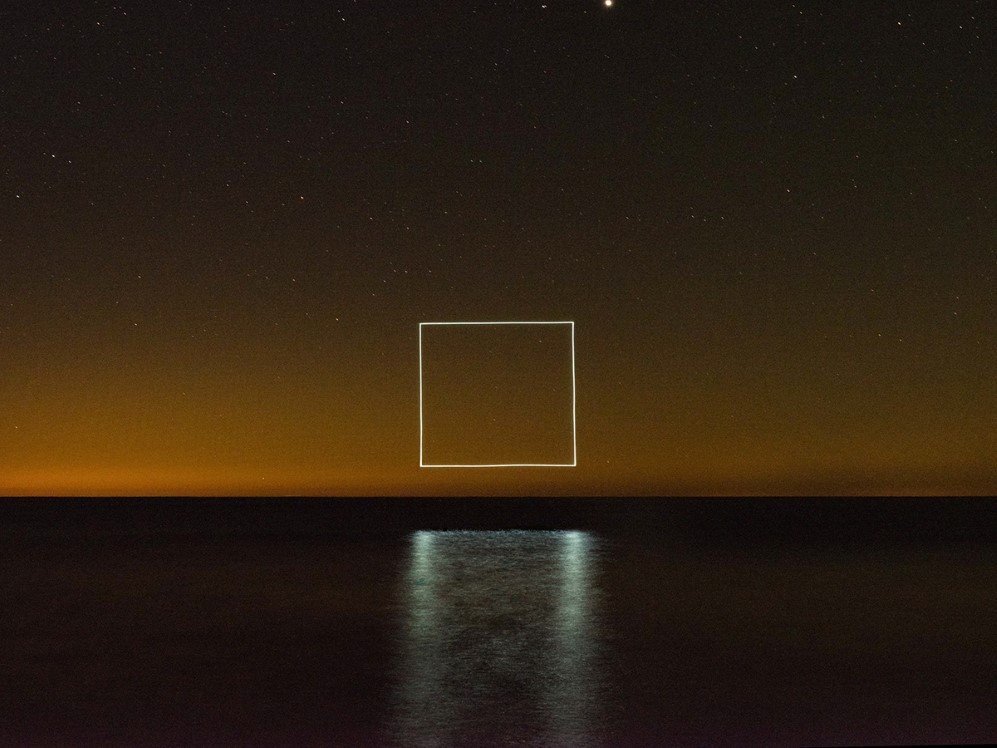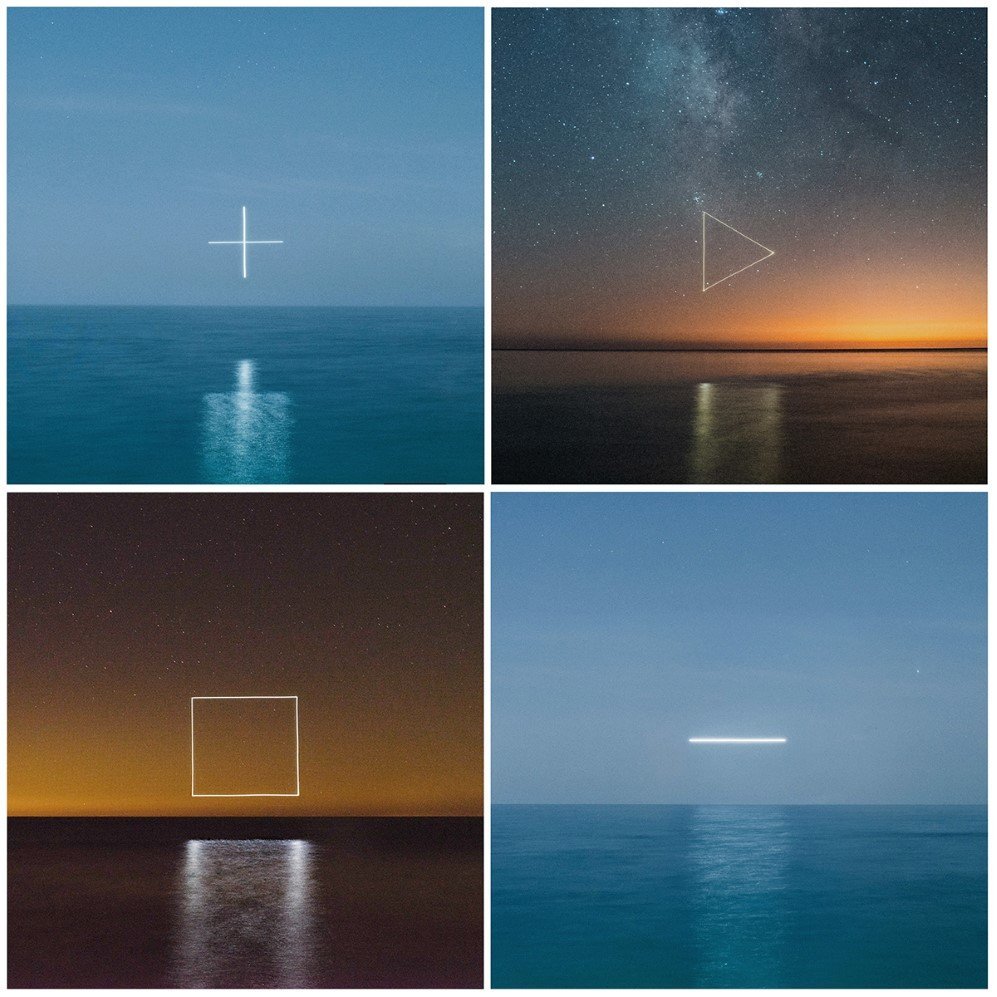 Images: © Reuben Wu
h/t: Colossal