These photo mashups are evidence that the world is more similar than we think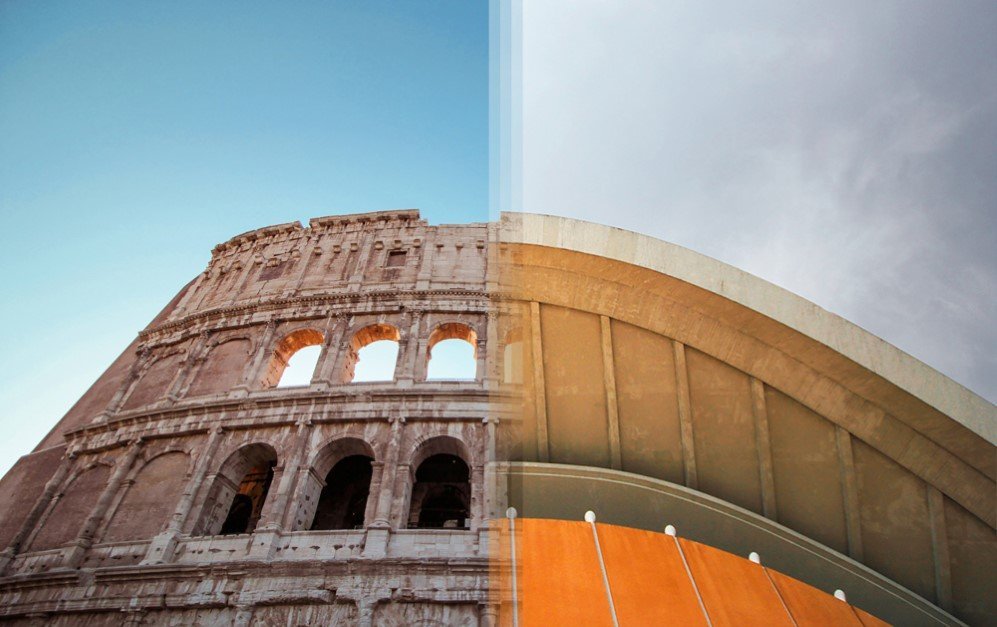 We might think that the world is an amalgamation of countries and cultures of stark differences however, travelling South African couple Chanel Cartell and Stevo Dirnberger, rather focuses on the similarities between various places around the globe instead of the differences and to convey the message of appreciating the existence of common grounds to the masses, they create photo mashups of different look-alike places and float them on social media.
The couple has fittingly named the series, Scenes from Around the World: A Mash-Up Project, and it features all 40 countries that they have travelled together. The beautifully composed pictures appear pretty cohesive even after the photo manipulation. And while the difference between the photographs is visible, one can easily pass it off as clicks taken at the same location but at different times instead of guessing that each picture is actually a combination of two completely unrelated places.
Recommended for you (article continues below)
Check out all the images from the series right here!
---
TOWER BRIDGE IN LONDON VS BROOKLYN BRIDGE IN NEW YORK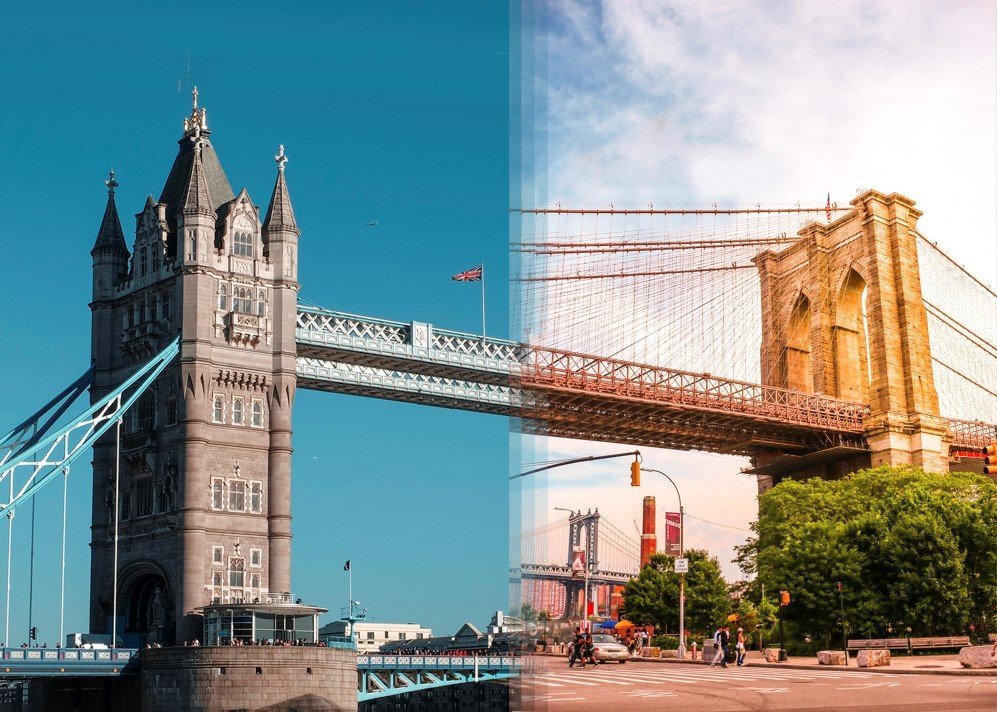 ---
BRYCE CANYON IN USA VS THE DOLOMITES IN ITALY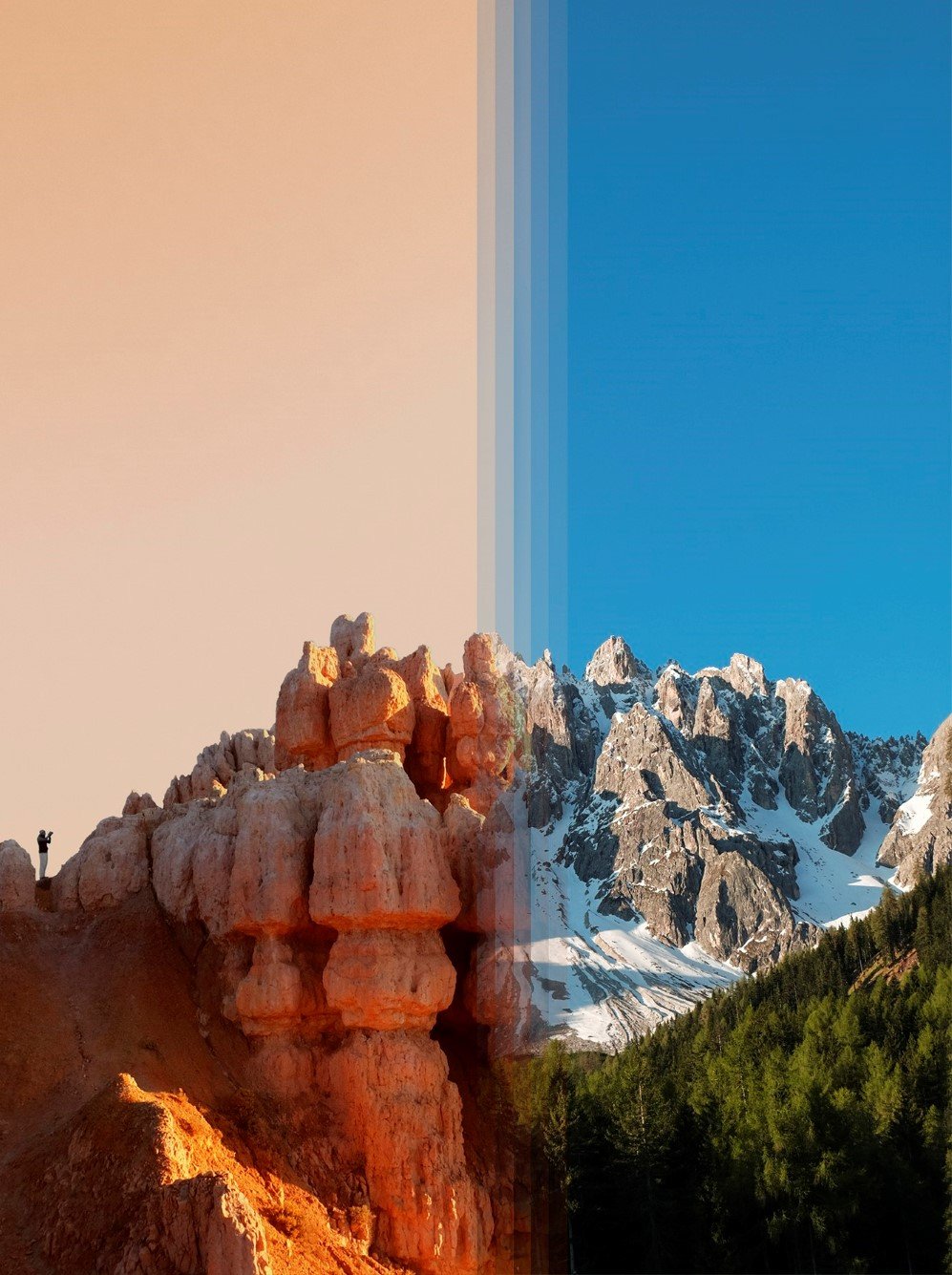 ---
ALBERTA IN CANADA VS JÄRPEN IN SWEDEN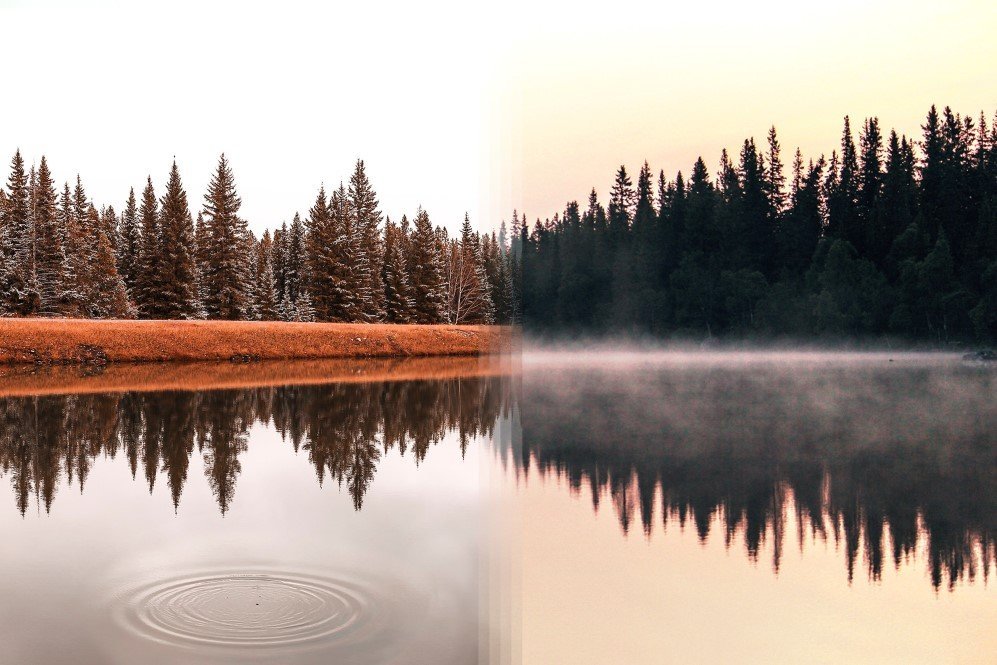 ---
SUMMERTIME IN ICELAND VS WINTERTIME IN GERMANY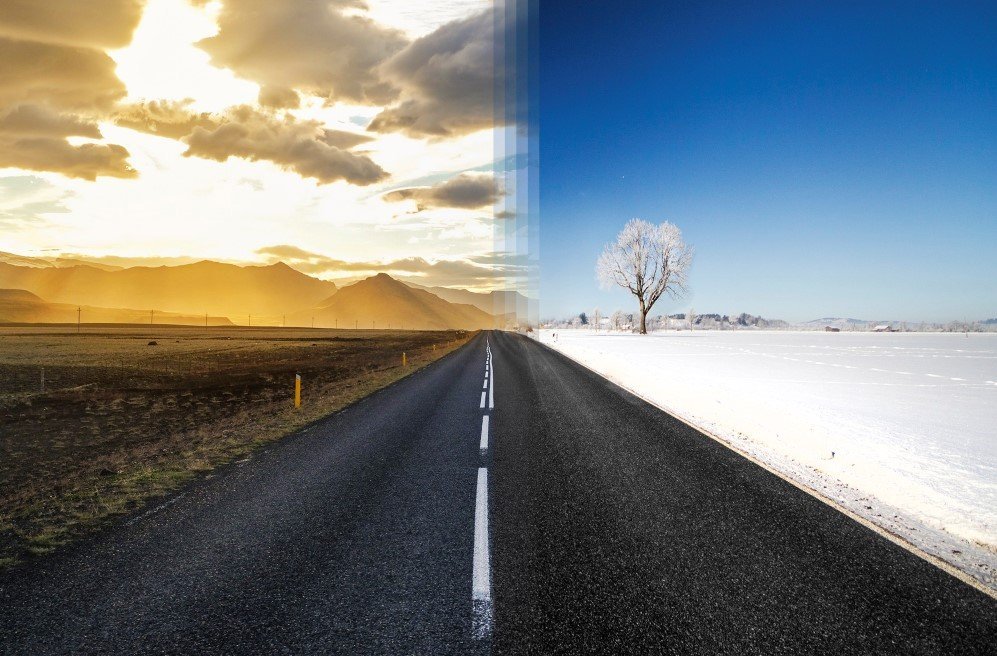 ---
BANFF NATIONAL PARK IN CANADA VS TSITSIKAMMA NATIONAL PARK IN SOUTH AFRICA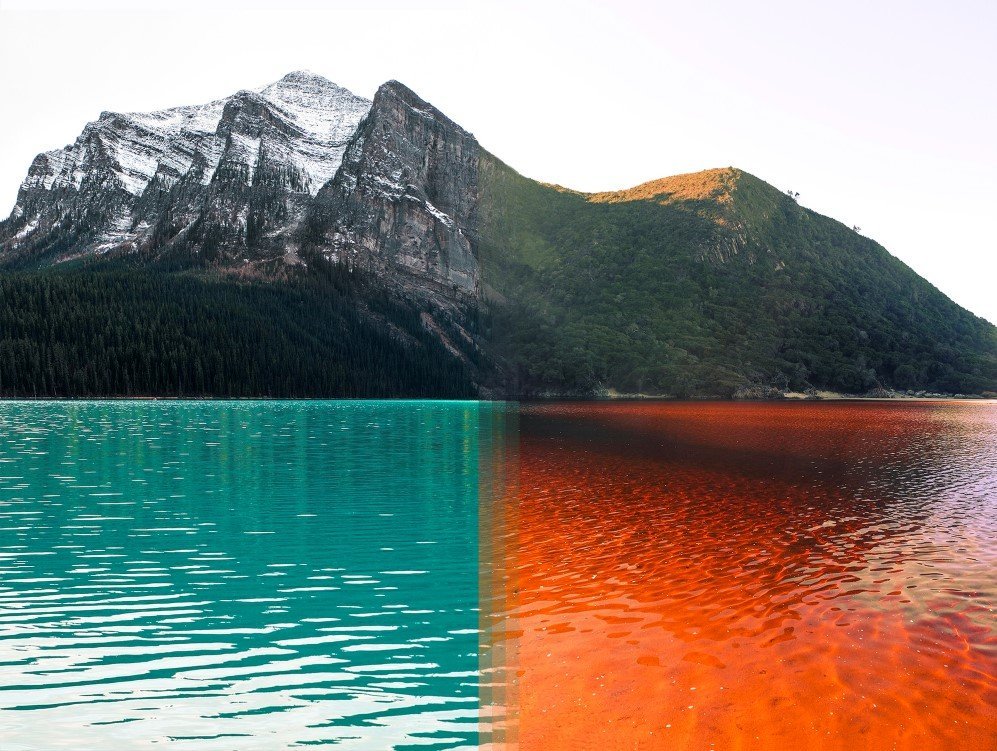 ---
FORESTS IN NORWAY VS FORESTS IN JAPAN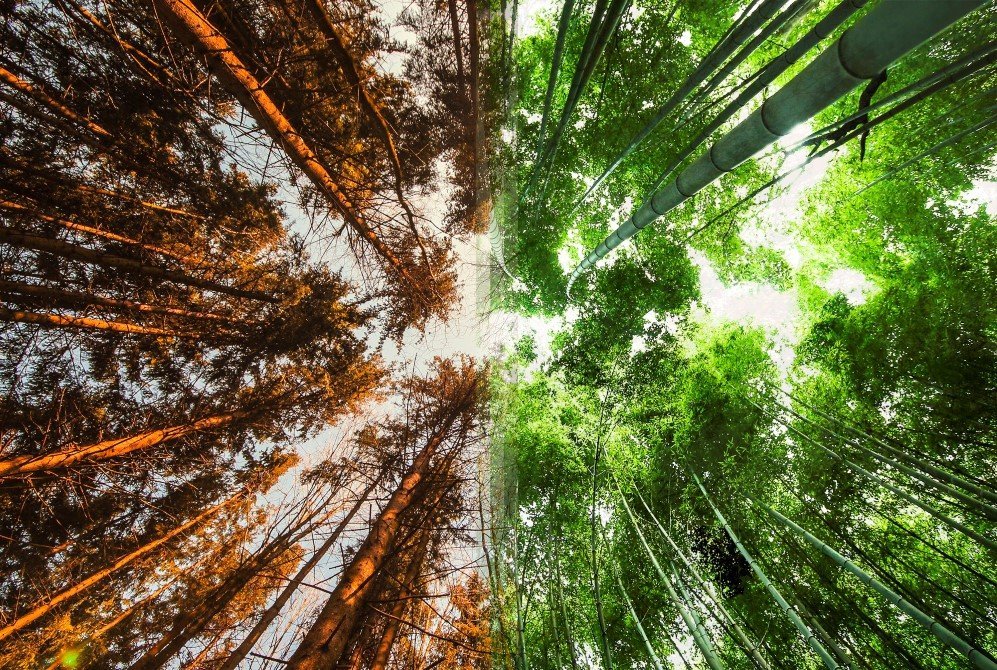 ---
THE ALPS IN AUSTRIA VS THE DRAKENSBERG IN SOUTH AFRICA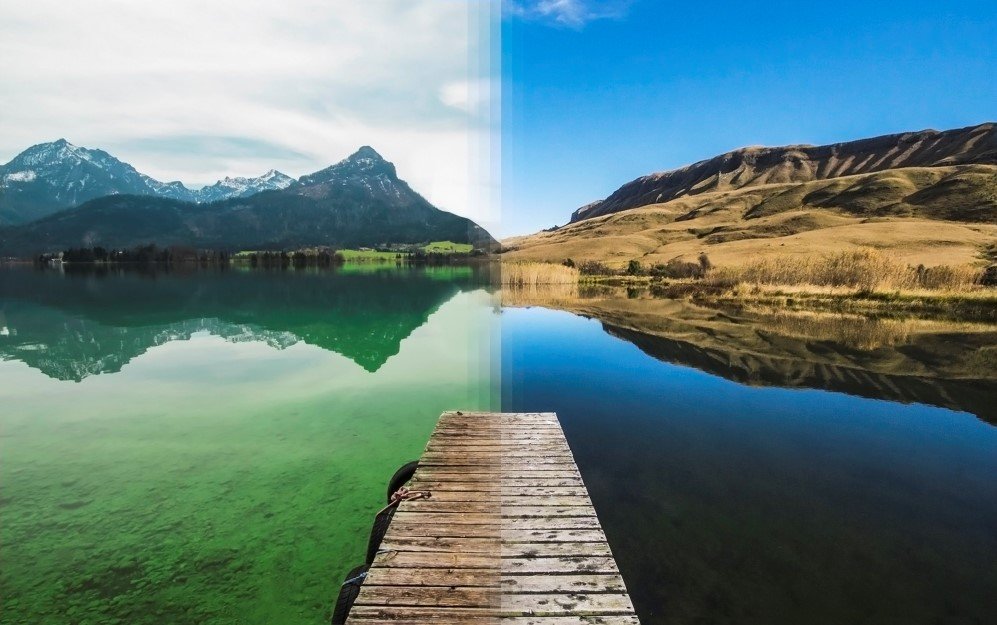 ---
SYDNEY FLORA IN AUSTRALIA VS BALI FLORA IN INDONESIA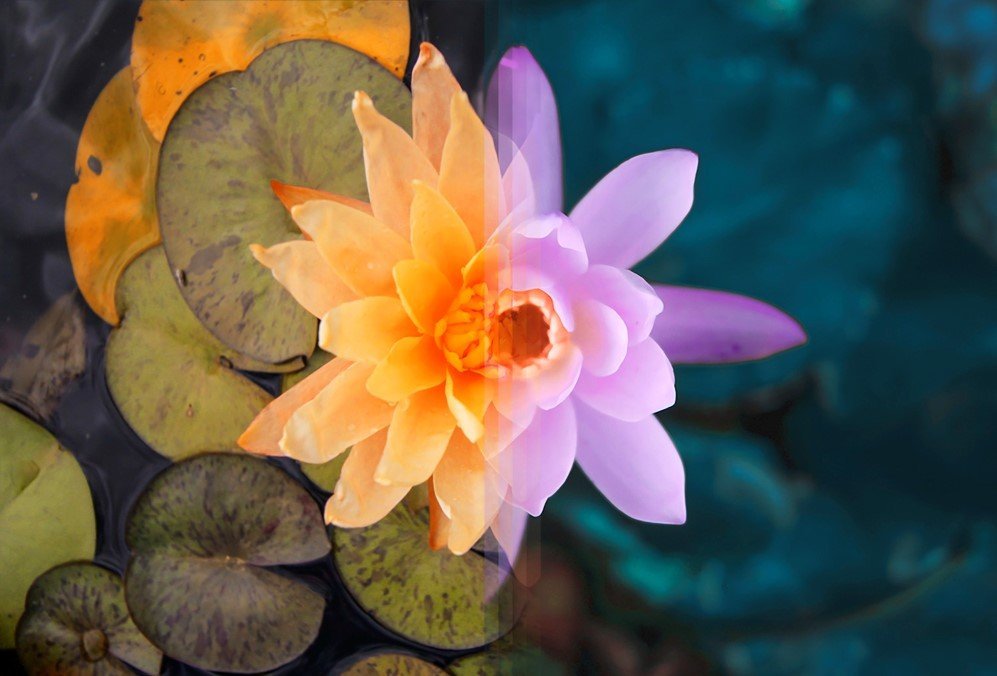 ---
SUNRISE ON VANCOUVER ISLAND IN CANADA VS SUNRISE ON POROS ISLAND IN GREECE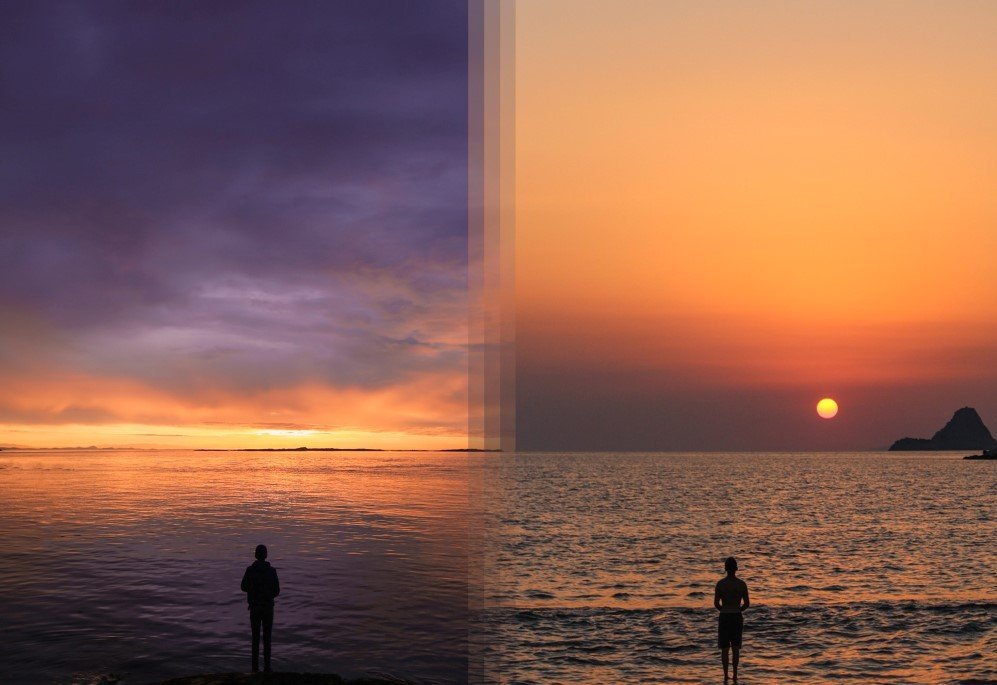 ---
LAKE TEKAPO IN NEW ZEALAND VS LAKE WOLFGANG IN AUSTRIA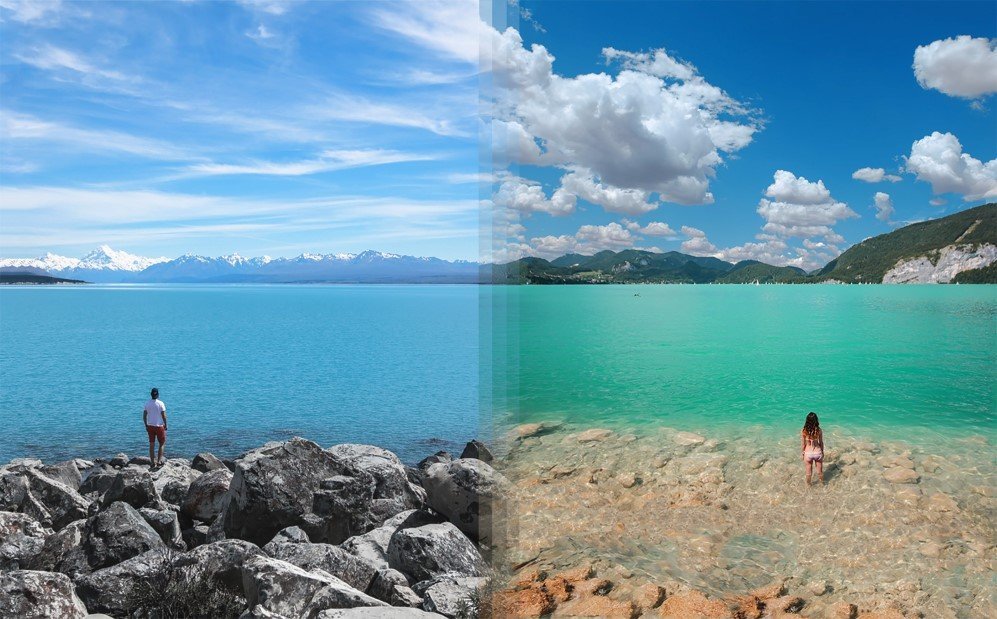 ---
SOSSUSVLEI IN NAMIBIA VS OTAGO IN NEW ZEALAND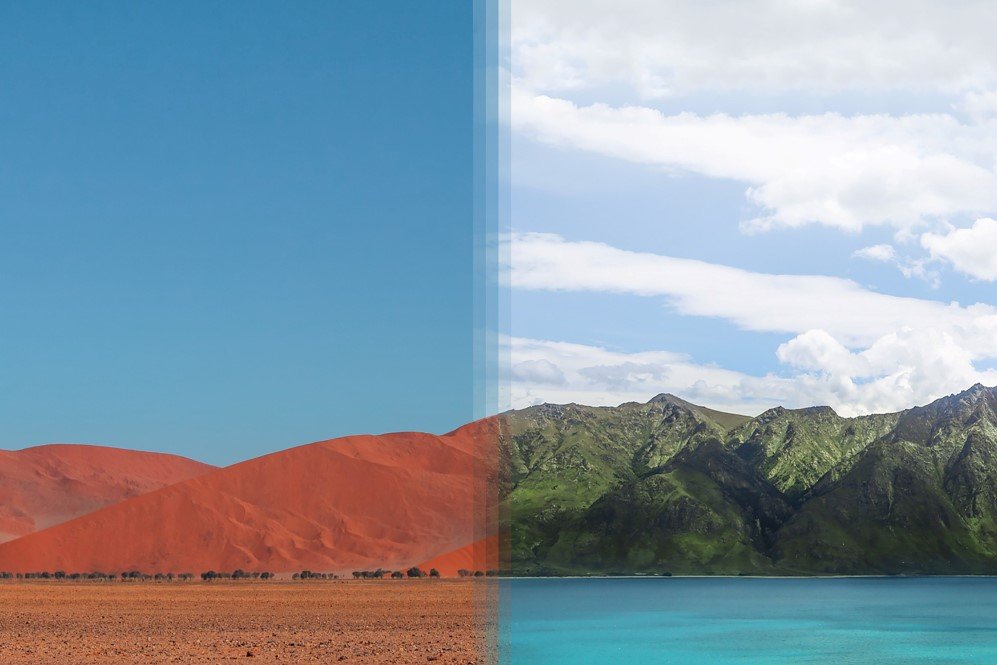 ---
ARCHITECTURE IN ITALY VS ARCHITECTURE IN GERMANY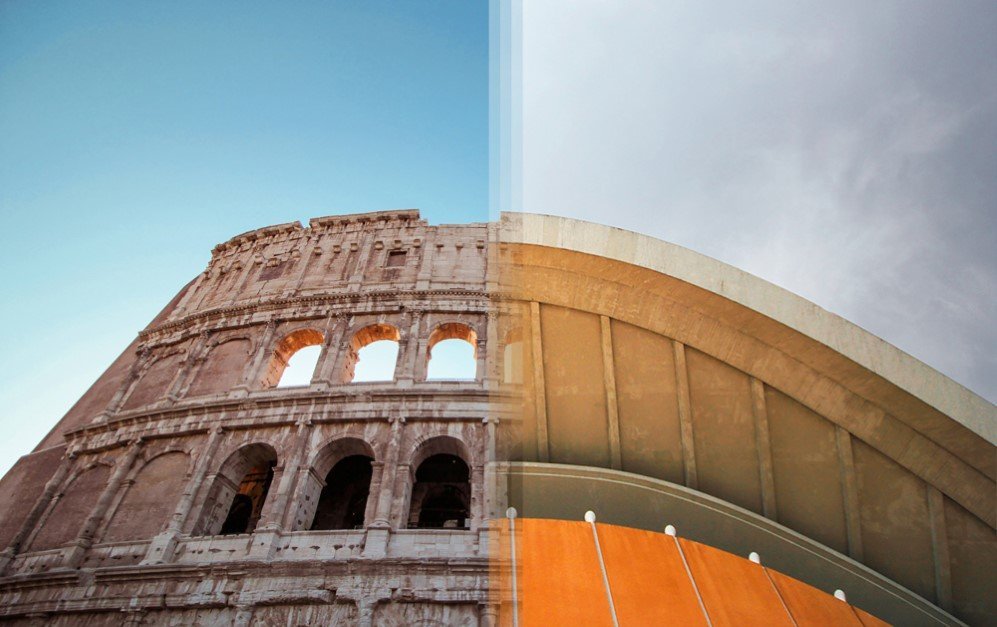 All Images: © How Far From Home
h/t: My Modern Met