These massive wire mesh structures combines Californian surroundings with the endless horizon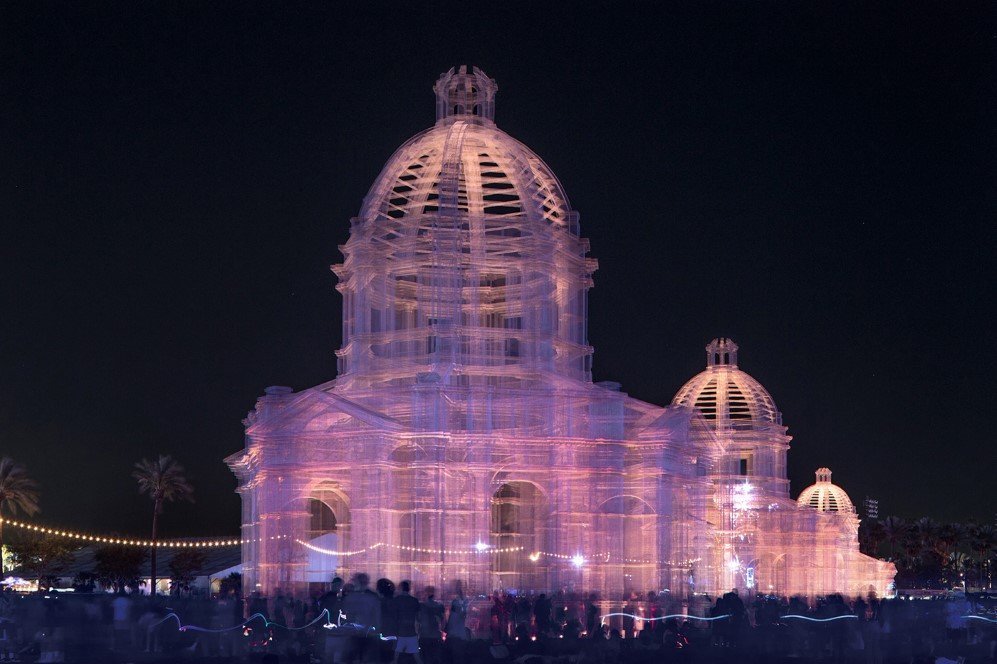 Most of the architectural structures act as a barrier between the man and the sky by blocking the skyline with concrete artifacts. Italy-based artists Edoardo Tresoldi has quite simply gone against this rule by working on huge wire mesh installation that was exhibited at the Coachella festival in Indio, California. The wire mesh structure, Etherea was inspired by Neoclassical and Baroque architecture and consisted of three identical structures that varied only on the basis of height. The structures set on an axis tower above the other buildings of California at a height of 36, 54, and 72 feet.
The see-through structures reminded the audience how the community, local architecture and the endless horizon are so intricately connected with each other that one cannot be separated from the other, visually or emotionally.
"The installation plays ironically on the dualism between the pure and the filtered experiences that intertwine with one another, to eventually leave the man at the center of it all," said the artist. "With the passage from a macro-reality to a restricted one, the human body becomes a key to read, discover, measure and experience reality, just like architecture itself. An analogy between man, architecture and their surroundings is ultimately established."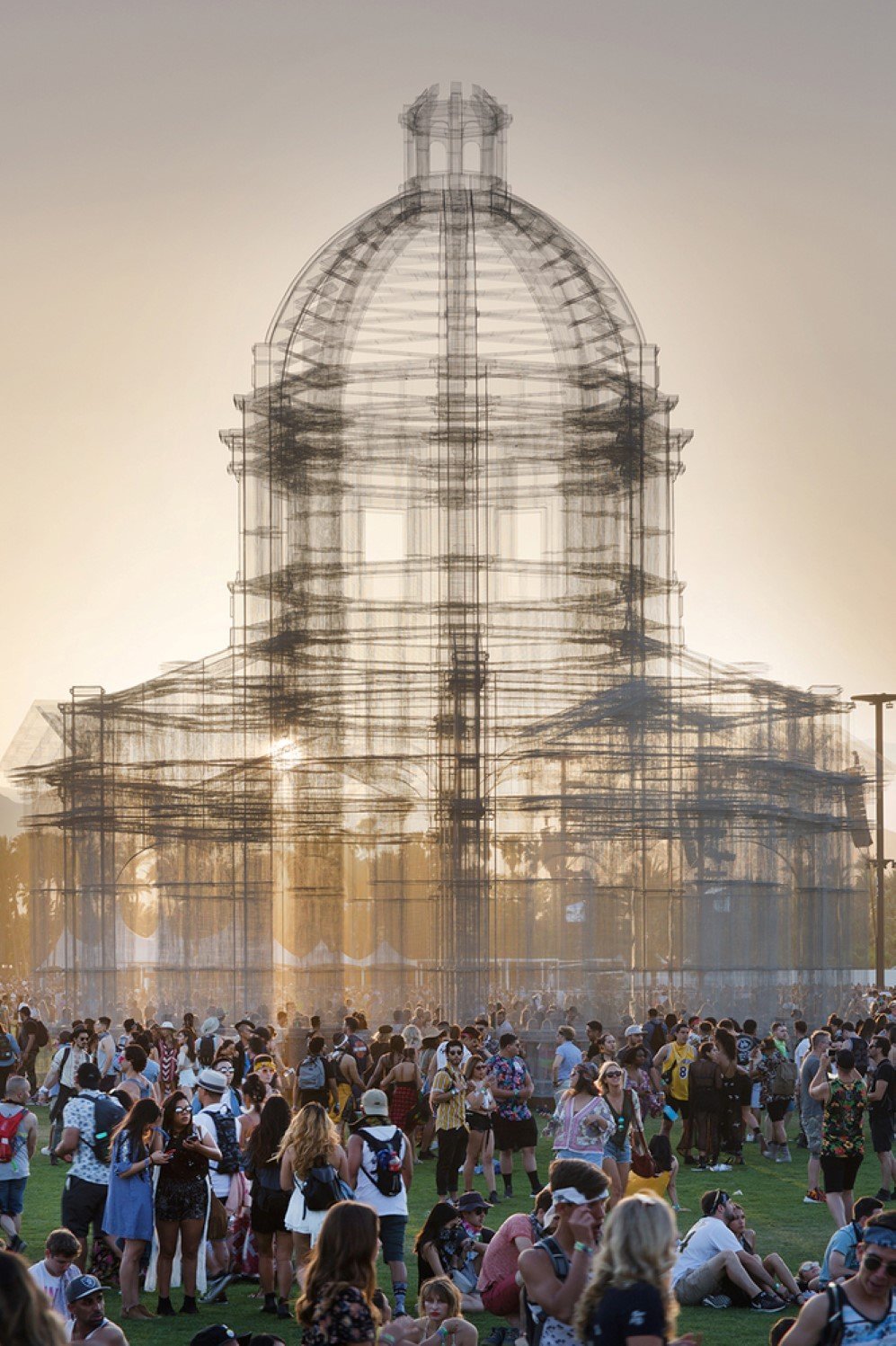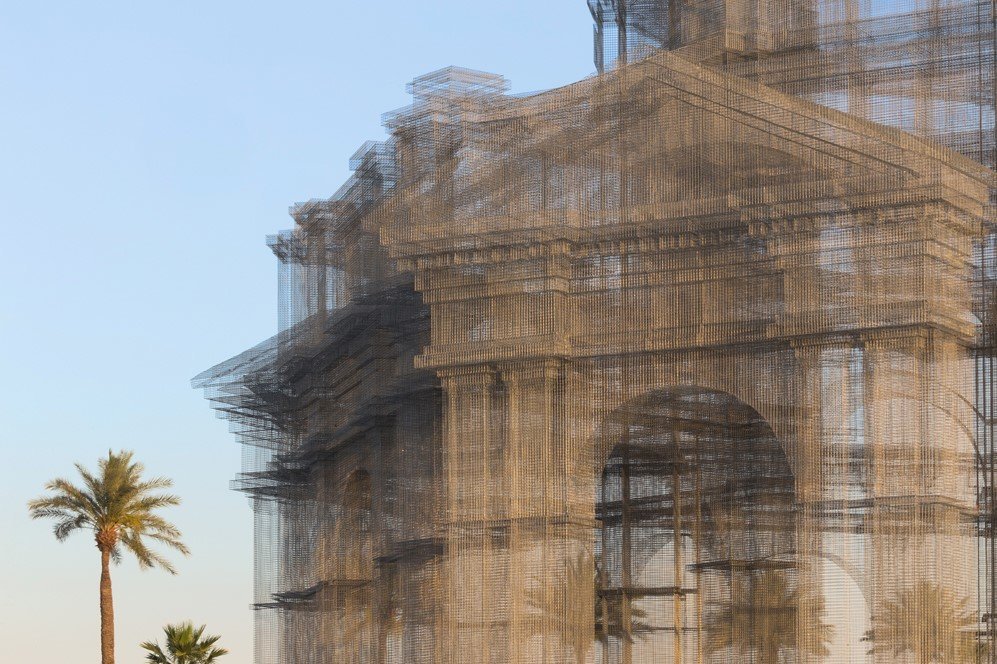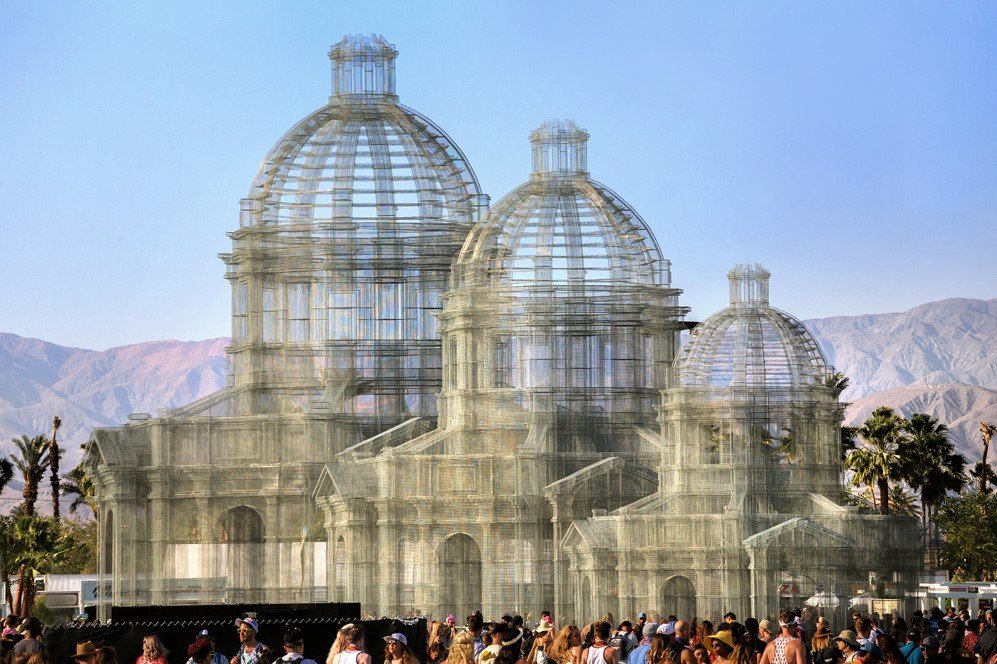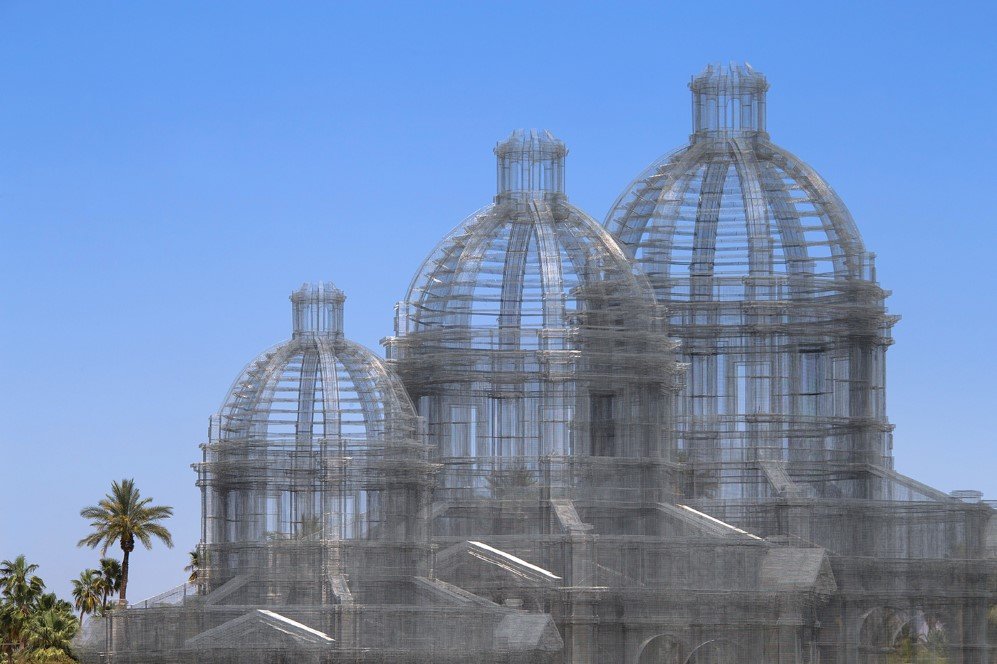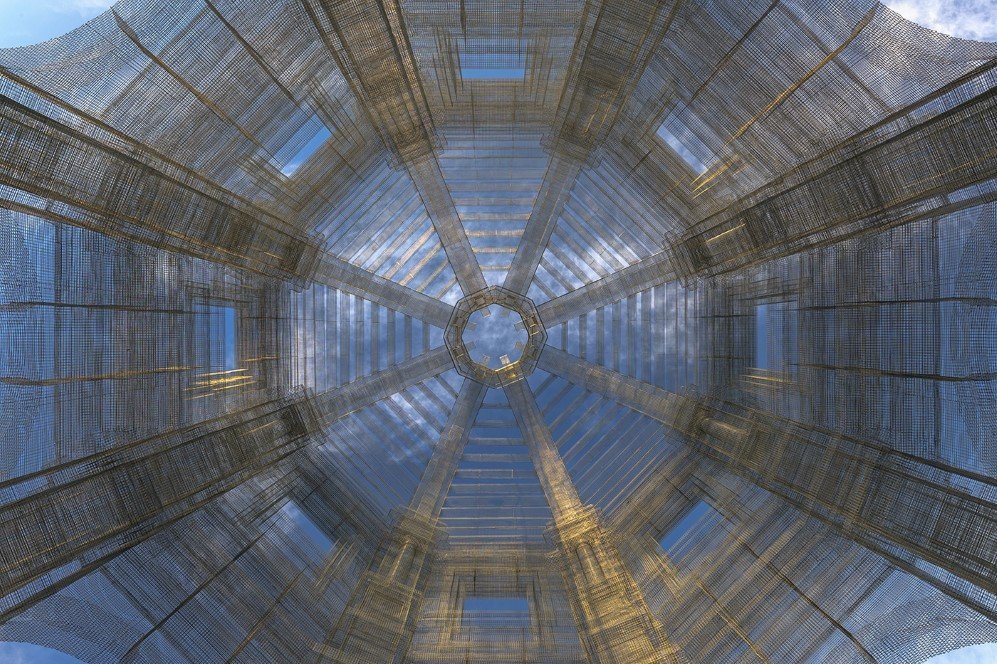 Recommended for you (article continues below)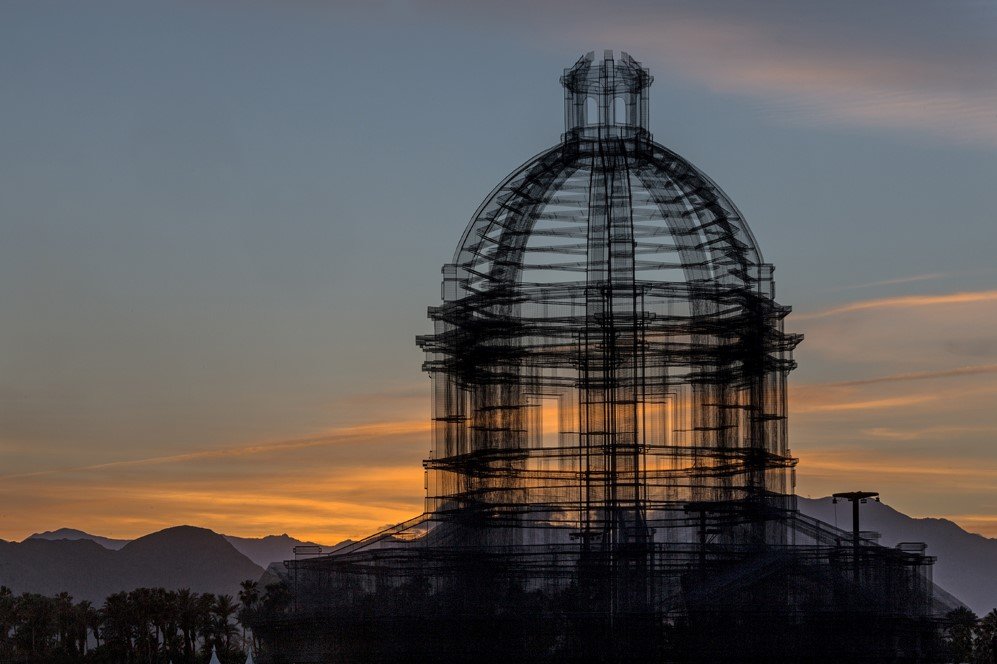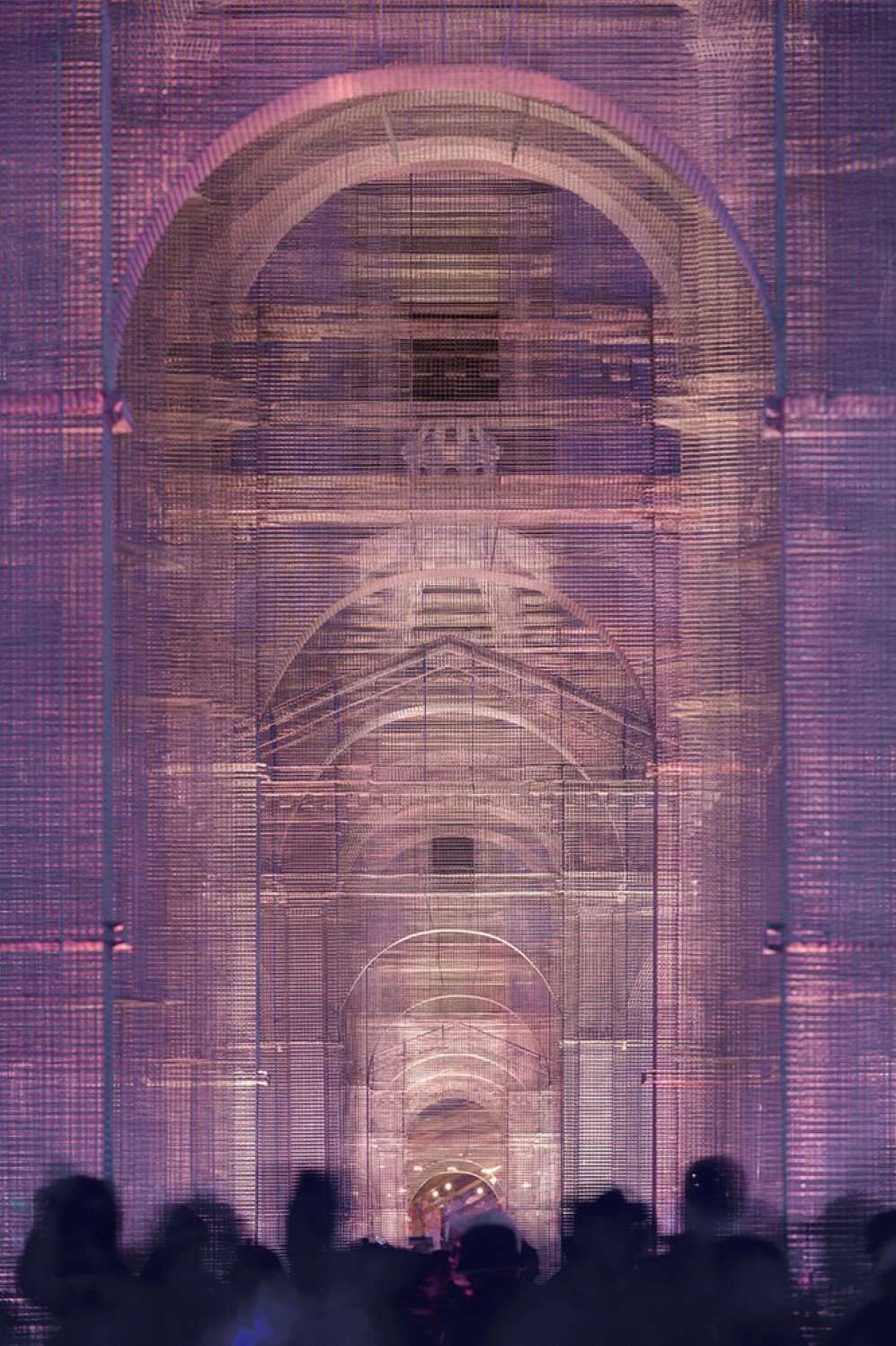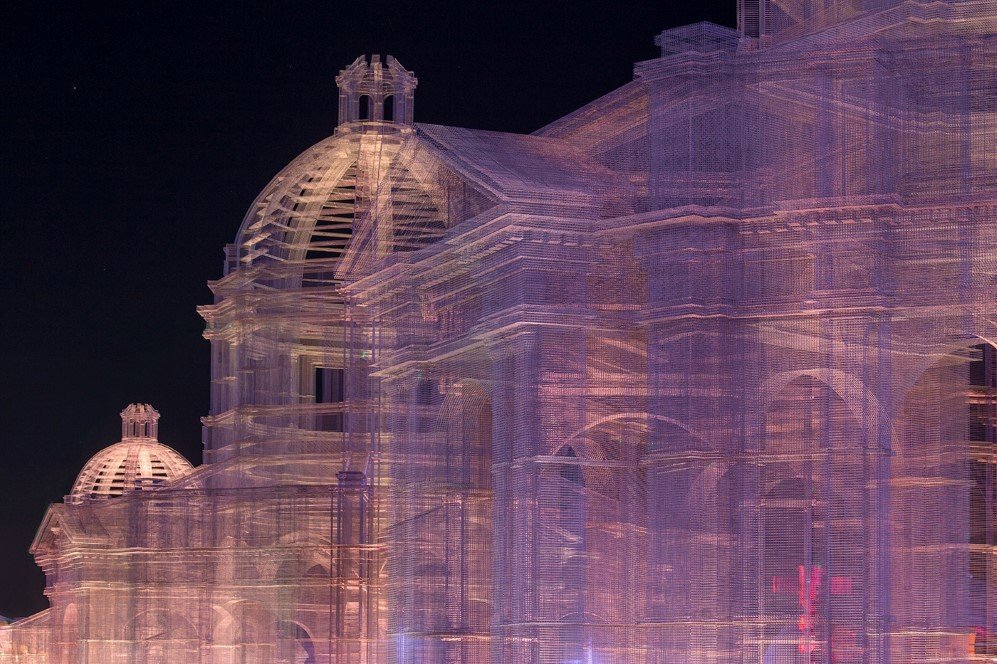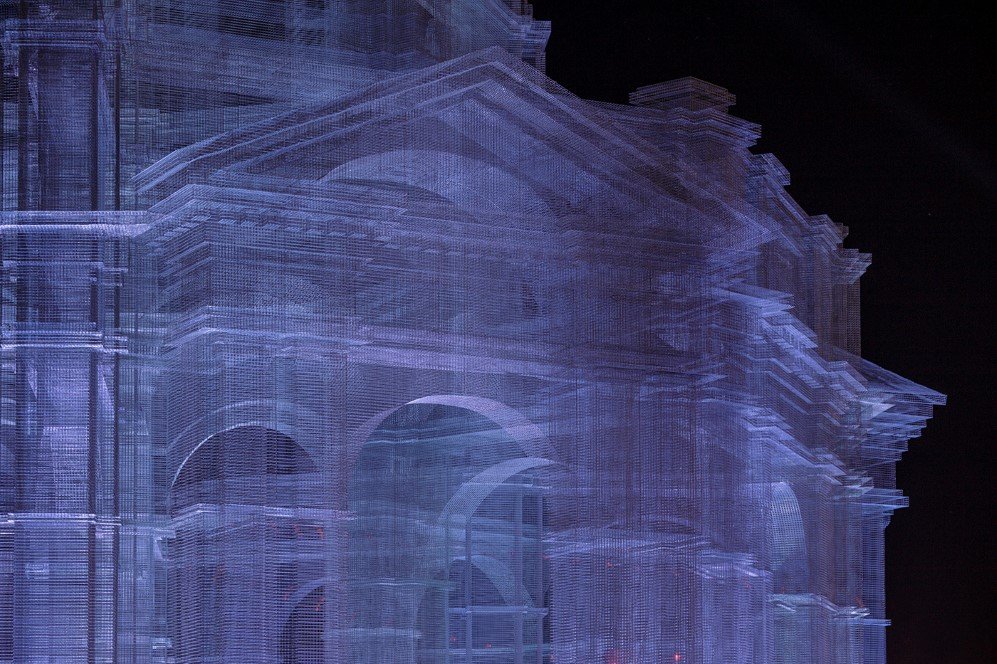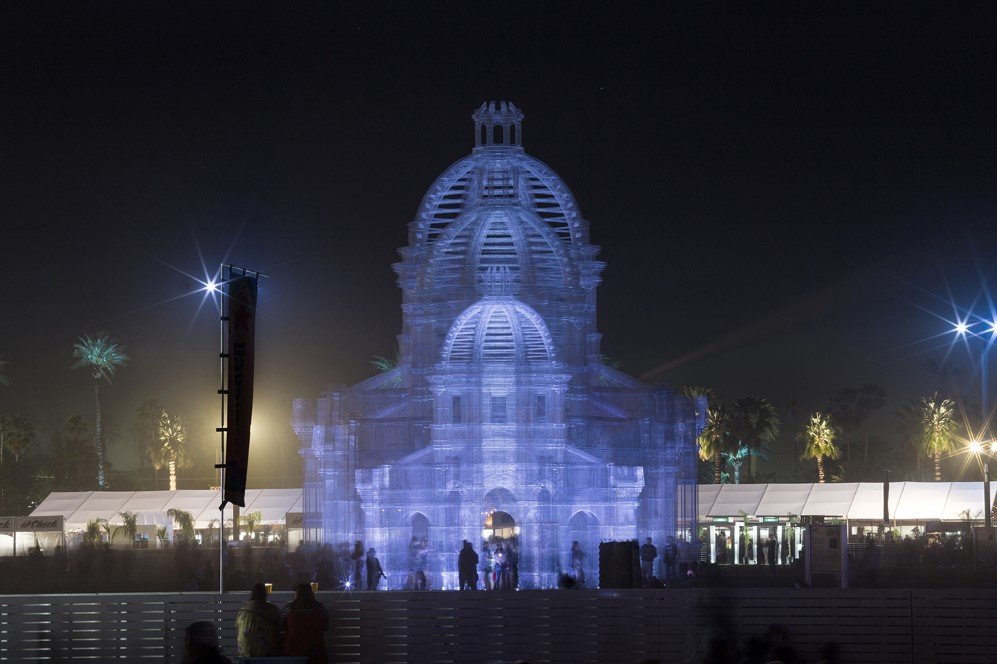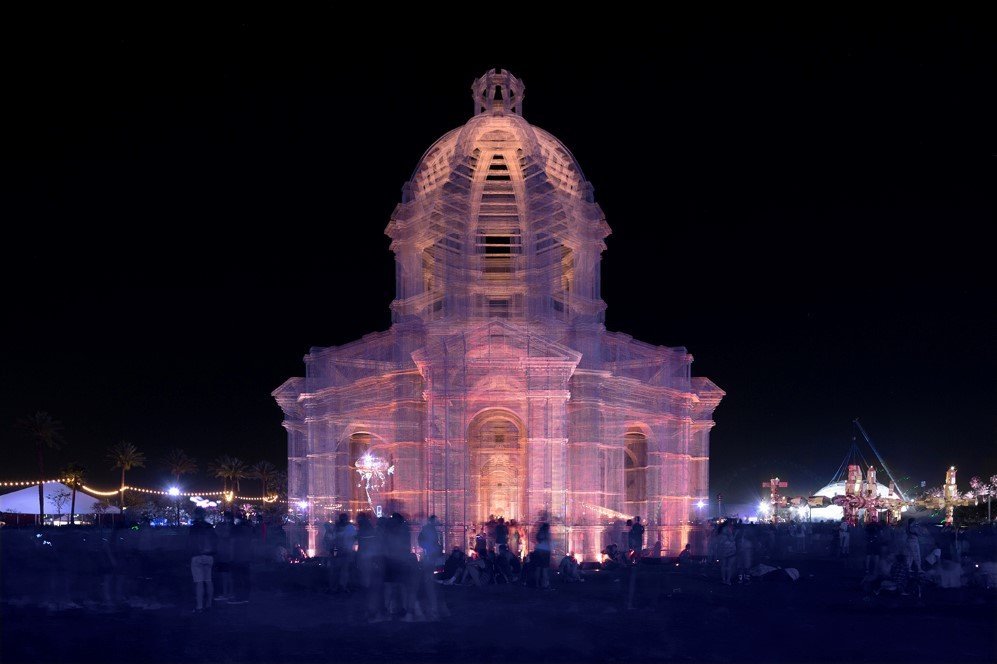 Images: © Roberto Conte
h/t: Inhabitat