These bags glow in the dark on the inside to help you find your stuff
Image Credits: FABRIKK
The internet is about to break since it seems like the age-old issue of finding your keys in the bag might have finally been solved by these "illuminating bags." And this innovative solution has been brought to you by FABRIKK's founder and product designer, Kate Pearson. By replacing the inner lining material with a new automated LED fiber optic illuminating fabric, which switches on automatically when the bag is opened, Pearson has solved a prevalent issue. The striking but delicate glow from the fabric can quickly help people find what they are looking for in the dark or otherwise. Powered by a 3 AAA battery pack and a small LED bulb, the VELA (that's the bag's name) lights turn on utilizing a switch near the clasp. So now your bag can glow in the dark!
And you will not be stuck with one color lighting either. The lights can be changed by exchanging the LED attachments assembled into the bag. In case the bag is left open, the lights automatically switches off (means it's a smart bag). While being soft to the touch, the bag is ecological, handy and hardwearing. Made of new eco and animal free cork tree bark constituents, it is also weatherproof as it is attractive.
Apart from the beautiful lights, the VELA has 2 X detachable straps with a front pocket (zipped). Designed with a turn-lock latch, and of course, the automated switch feature, the bag is recyclable due to its brushed metal hardware and YKK Natulon zips (yes, reusable, recyclable!).
Recommended for you (article continues below)
The FABRIKK Vela is sort of a simple bag (apart from the changeable lights of course). It has suitable dimensions, with 25 cm in height, 28 cm in width, and 10 cm in depth. The strap handle drop can be attuned between 105 cm to 122 cm. With these flawless dimensions, the bag can be carried easily to any important event. It can almost make your must-have list given the appeal of the lights and the added oomph of the design.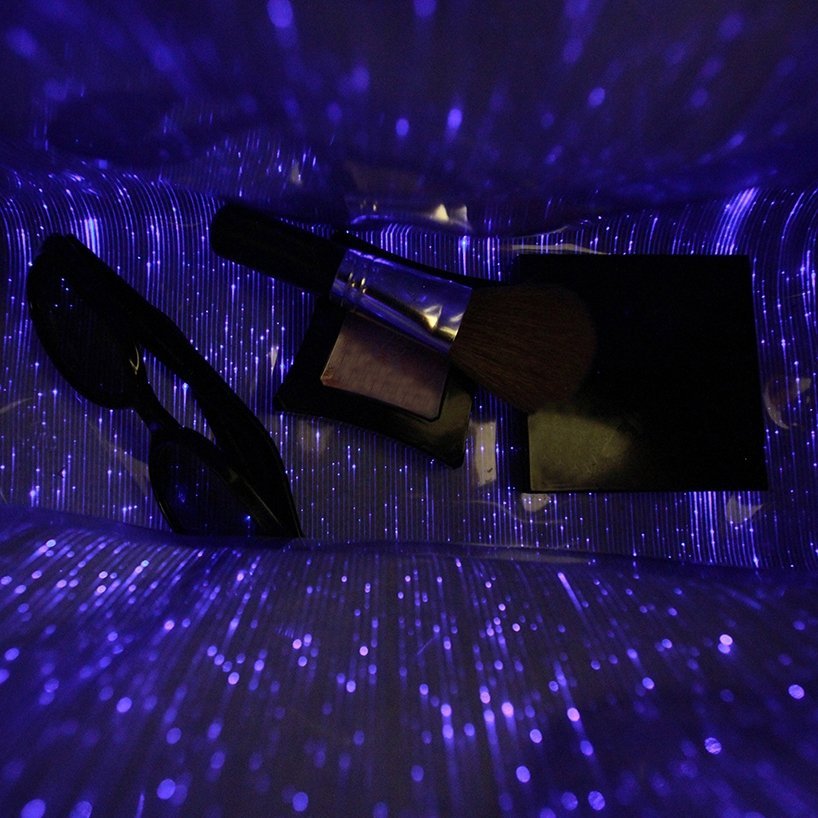 All Images: © FABRIKK