The Xiaomi Mi Mix Alpha has just the display screen all around it!

© Maques Brownlee
One of the current biggest industries is the tech industry, and everyone involved is continuing to try being the best. Xiaomi is one of the widely known Chinese tech brands, and they have just come up with a brand new concept phone with a display all over and around it! The phone called the Xiaomi Mi Mix Alpha was unveiled by Xiaomi, a few months back.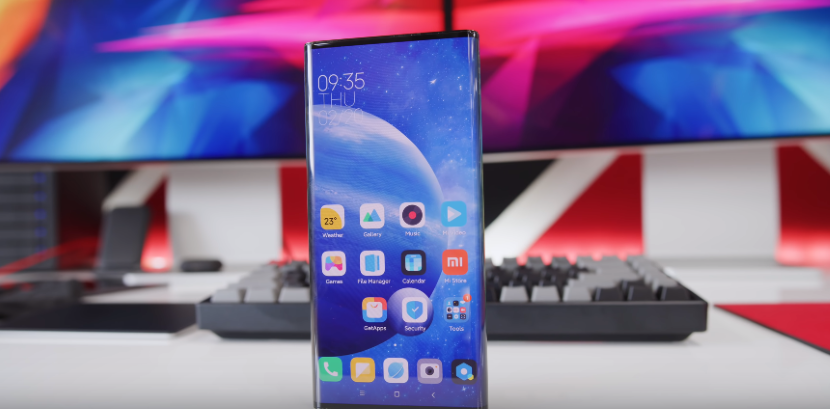 Xiaomi Mi Mix Alpha is still a prototype, but YouTuber Maques Brownlee did a hands-on video on the phone. The video provides great information about the Mi Mix Alpha, as Brownlee explains everything.
The phone has a 360° display that is wrapped all around the phone and ends with a wide strip that has cameras on it, on the back of the phone. The display is OLED and offers 2088 x 2250 resolution. The Mi Mix Alpha is 7.9 inches across when considered laid flat. The features of the phone are spread all over the phone, with the date, time and notifications being on one edge of the phone, and widgets for quick access to features like alarm, weather updates etc on the back of the phone.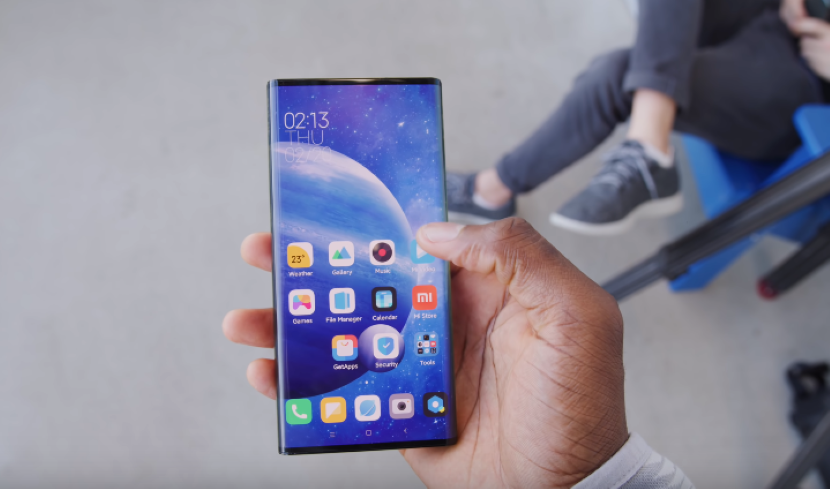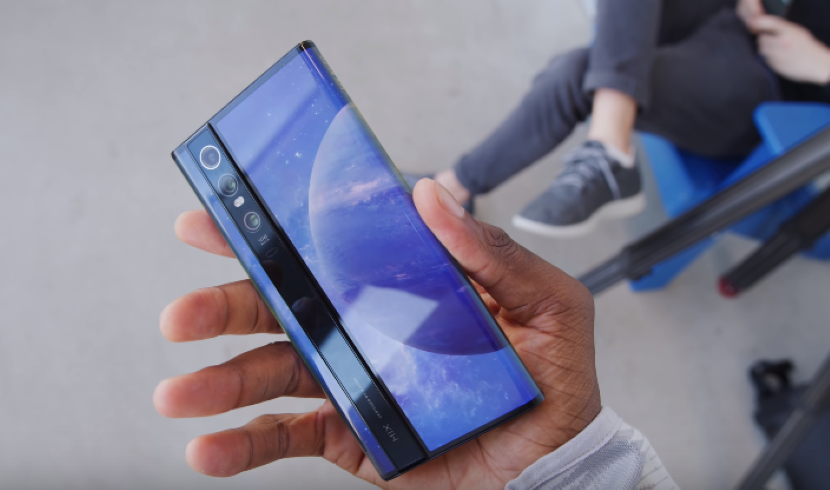 The cameras are three in number. The main camera is 108MP, the second one is 20MP camera and is ultra wide, while the third camera is 12MP and for telephotography. There is no front camera, and for selfies, users have to flip the phone around.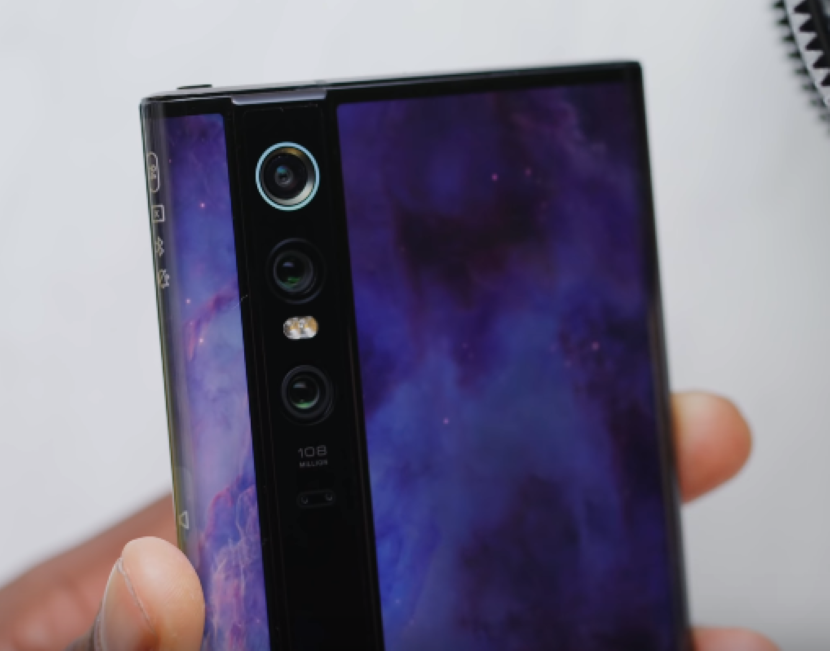 The phone is thick and heavy and offers a great grip for an all glass phone according to Maques Brownlee.
Xiaomi installed a 4050 mAh battery in the phone alongside super cool charging animations that, when charging, make the phone look like a glass container getting filled with a liquid. With 5G connectivity, the Mi Mix Alpha has Snapdragon 855 Plus, and offers 12GB RAM and a 512GB Flash Storage.
Recommended for you (article continues below)
The power button is on the top, and the volume button is a virtual button on the side of the phone, and when you tap on it, the volume controls appear on the front of the screen.
Xiaomi says that the phone was produced in small numbers in 2019, but being a prototype, there are still some issues with the phone. These include touch recognition errors such as issues with the virtual buttons and the Xiaomi Mi Mix Alpha failing to differentiate between a user simply holding the phone in their hand, and actually using it.

The Mi Mix Alpha is a very futuristic phone, and looks strong but is delicate. The case for the phone is essentially useless, and Xiaomi produced the phone in small quantities near the end of 2019.
Watch YouTuber MKBHD hands-on video on the Xiaomi Mi Mix Alpha down below:
Video & Image Courtesy: © Maques Brownlee
h/t: Andriod Authority