The Snow Bear Chalets are undoubtedly the best place to be in for Ski-Lovers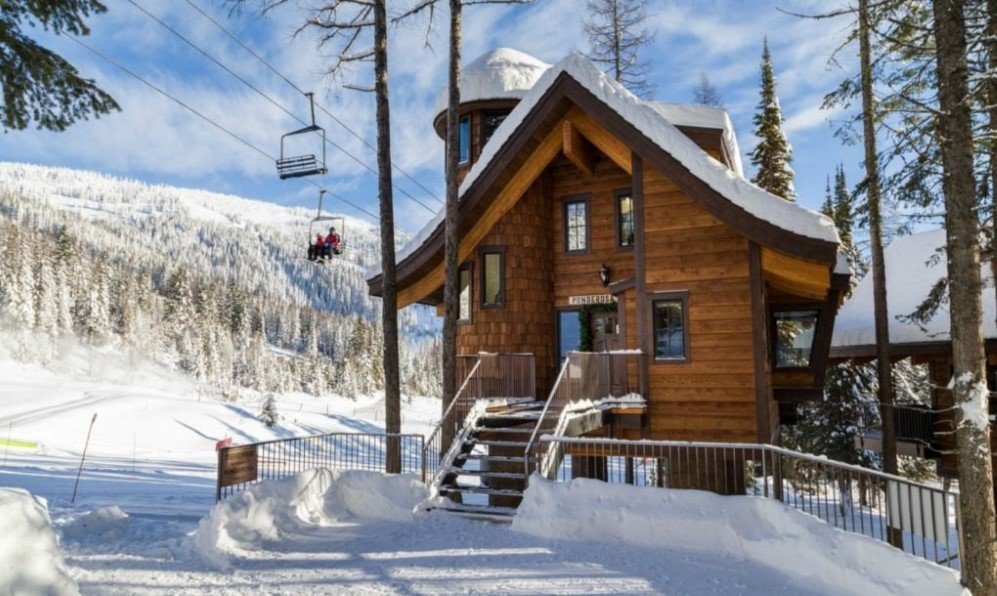 If you are a ski lover, you are sure to have one of those days where you want to take one step out of the house and instantly start skiing. However, that wish might not be so easy to fulfill while you are at home hence the Whitefish Mountain Resort in the Midwest have launched their Ski-in/Ski-out treehouses, named as Snow Bear Chalets, for all the ski-lovers out there.
The treehouses are located 30 feet off the ground hence letting the visitors ski right till the front gate of the hotel. All three of the rustic-looking cottages are located on the Whitefish Mountain Ski Resort's Hope Slope hence giving the extraordinary view of Glacier National Park from the altitude of 30 feet. These treehouses are the only structures installed in this location, which is directly placed on the ski-run, just a few steps away from the ski lift. The place is perfect for a holiday getaway all-round the year, either you can ski at this place in the winters or simple hike up to it or bike on the mountain trails in the summers.
Apart from the mesmerizing location, the Snow Bear Chalets themselves provide the guests with an ultimate cozy experience with its wooden interior, warm fireplaces, huge windows to enjoy the picturesque view, large treetop decks, outdoor hot tubs and for the stargazers, the turrets and ceiling of the cabin is also filled with constellations made up of 600 fiber-optic stars.
The Snow Bear Chalets are available to rent on HomeAway and cost between $667–$1,330 per night depending on which unit you choose. If you have a large group, you can also book all three chalets to sleep 22 in total. Head over here for more info.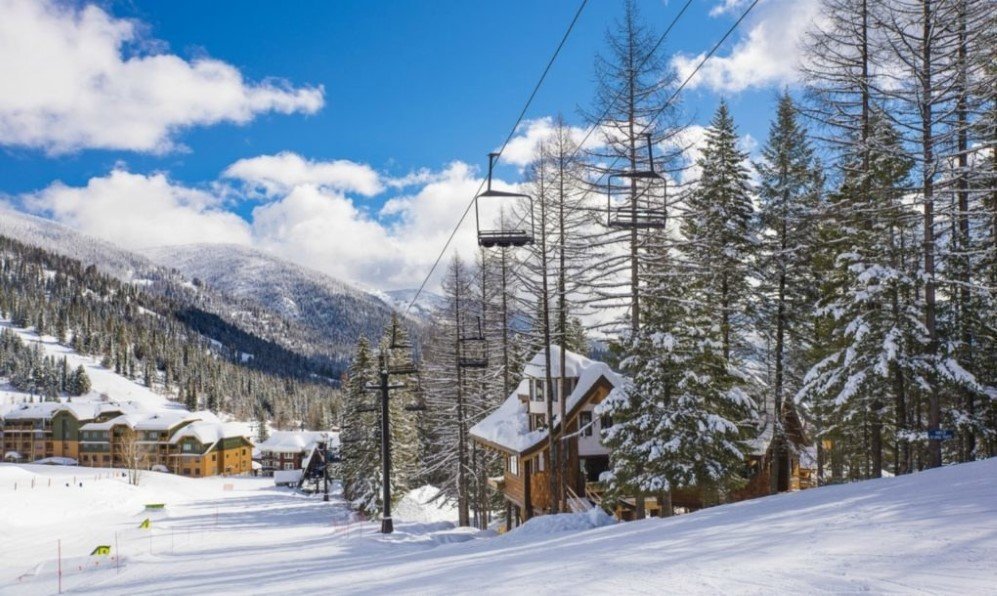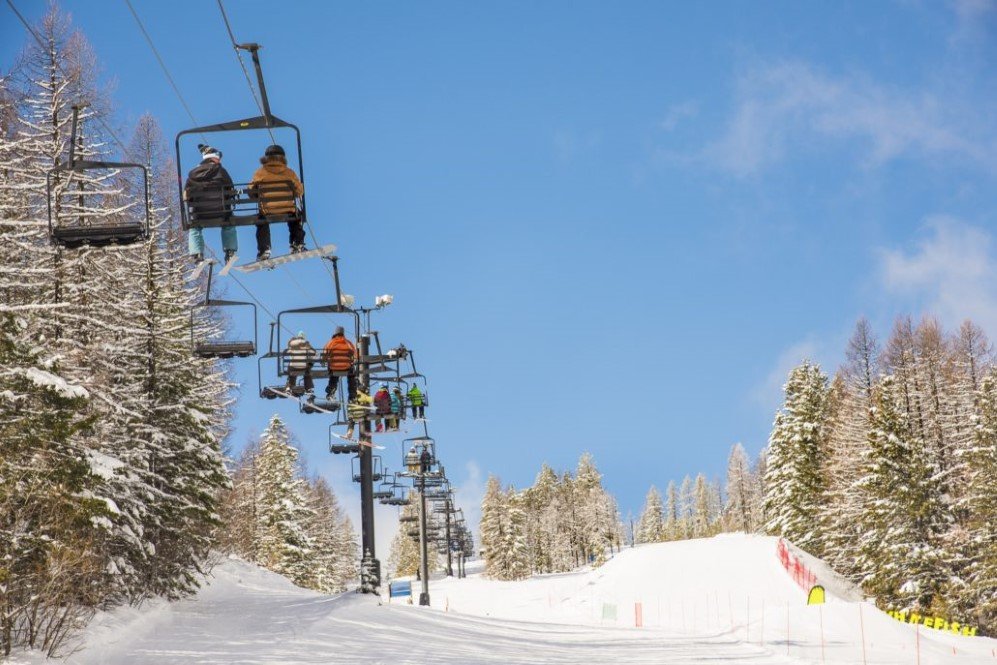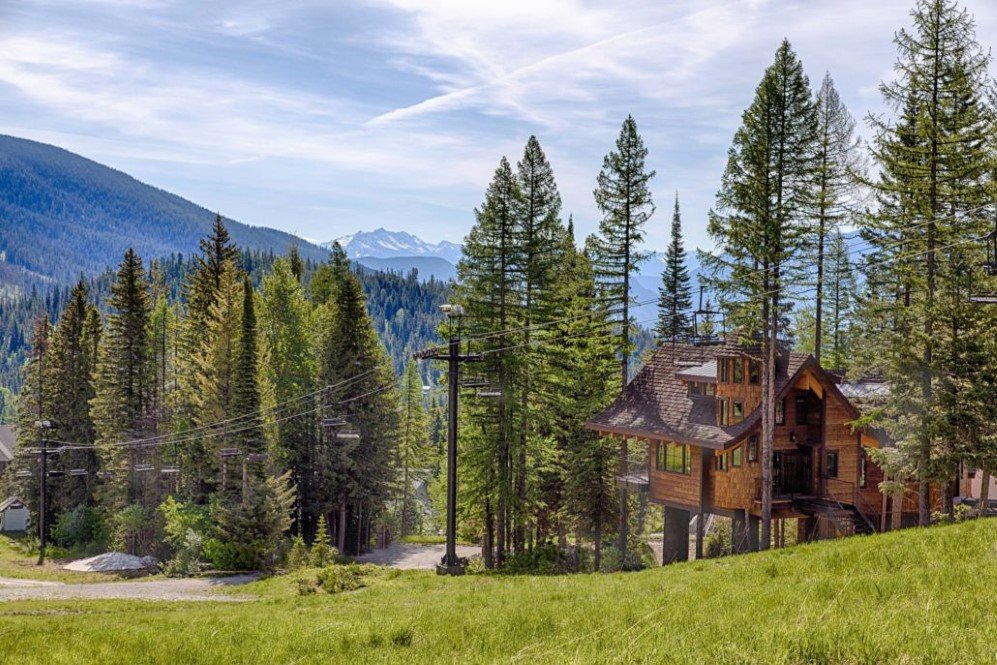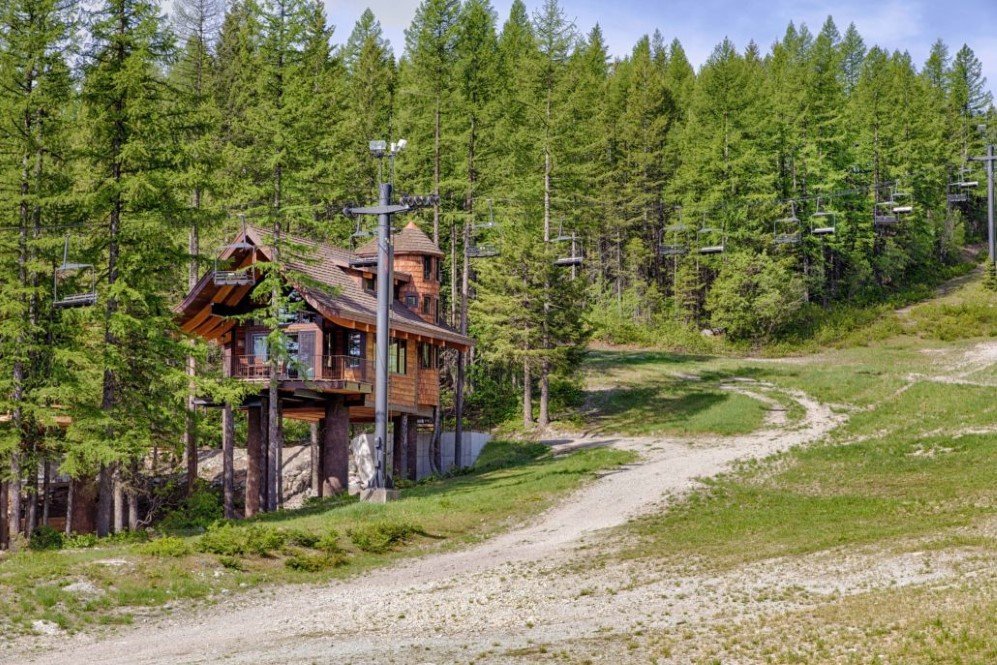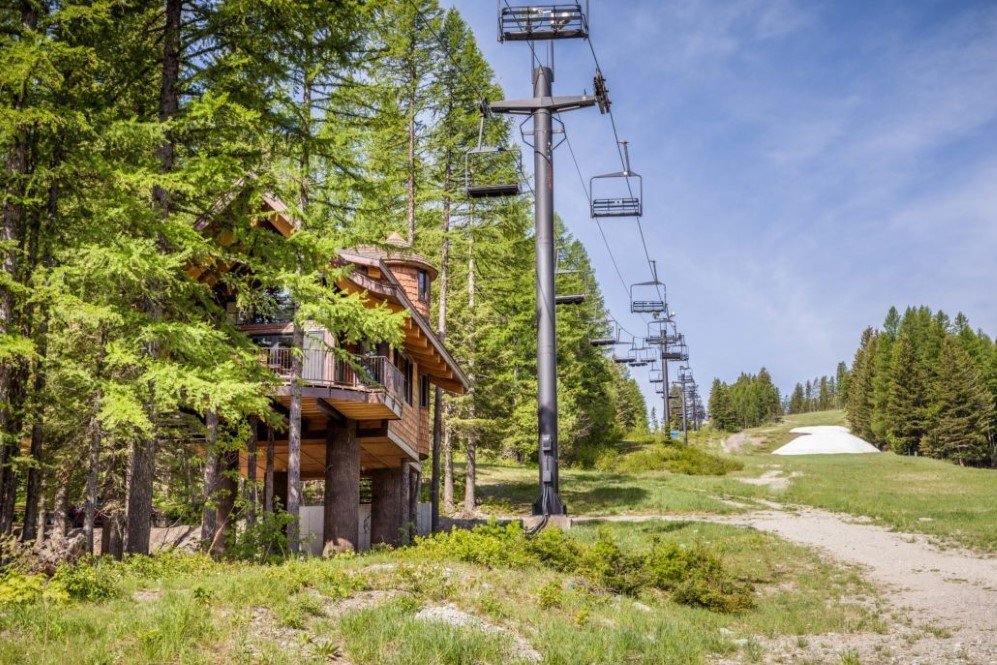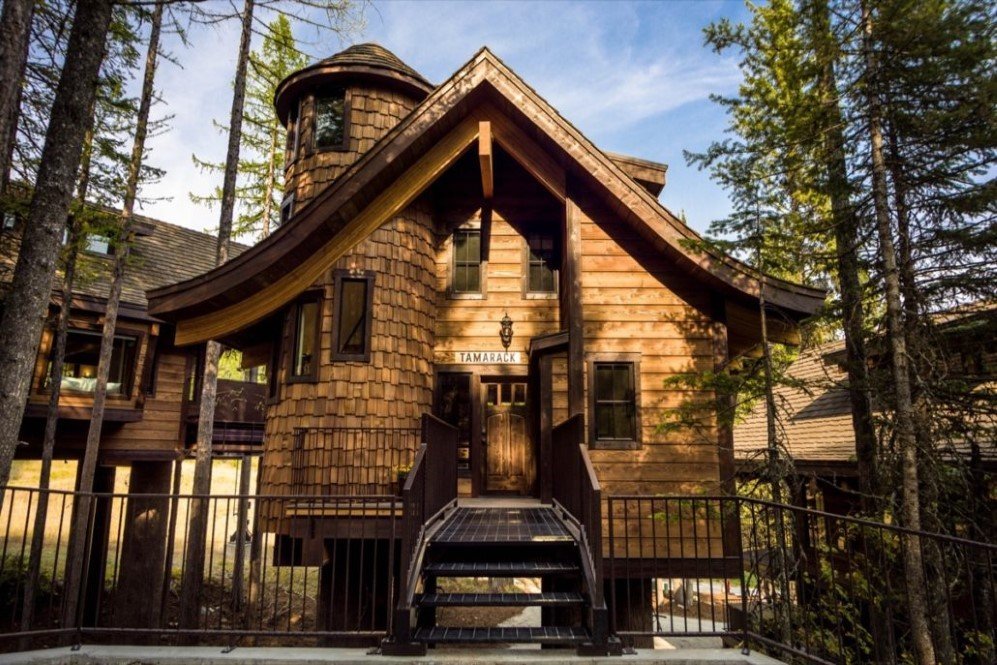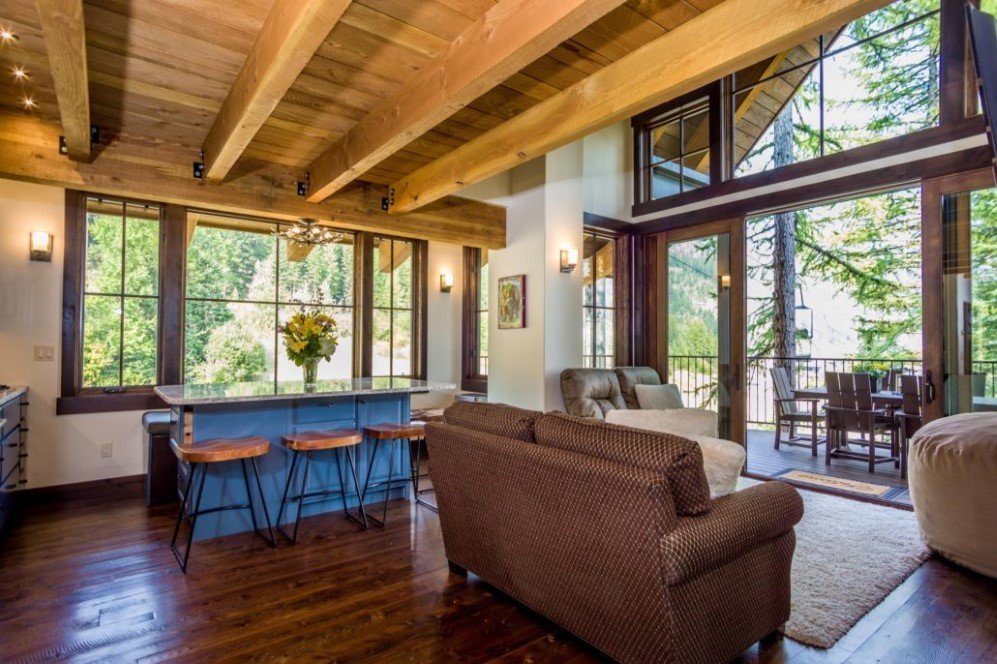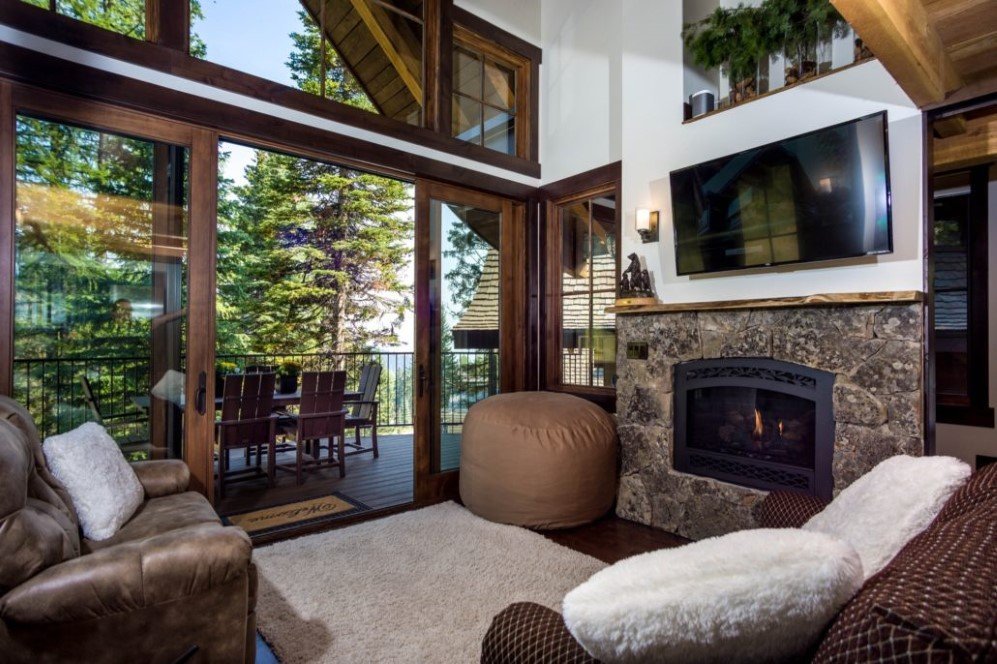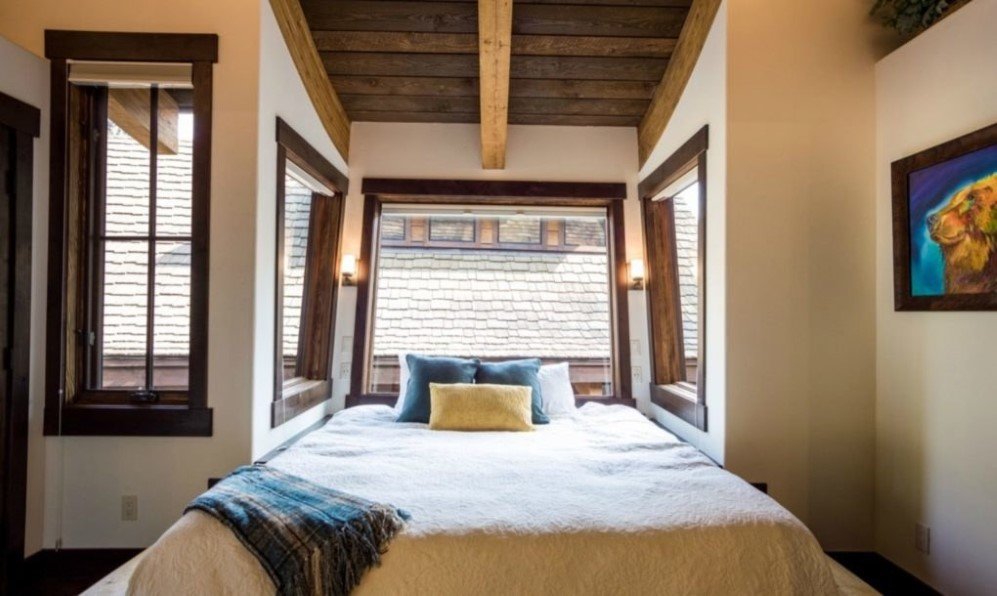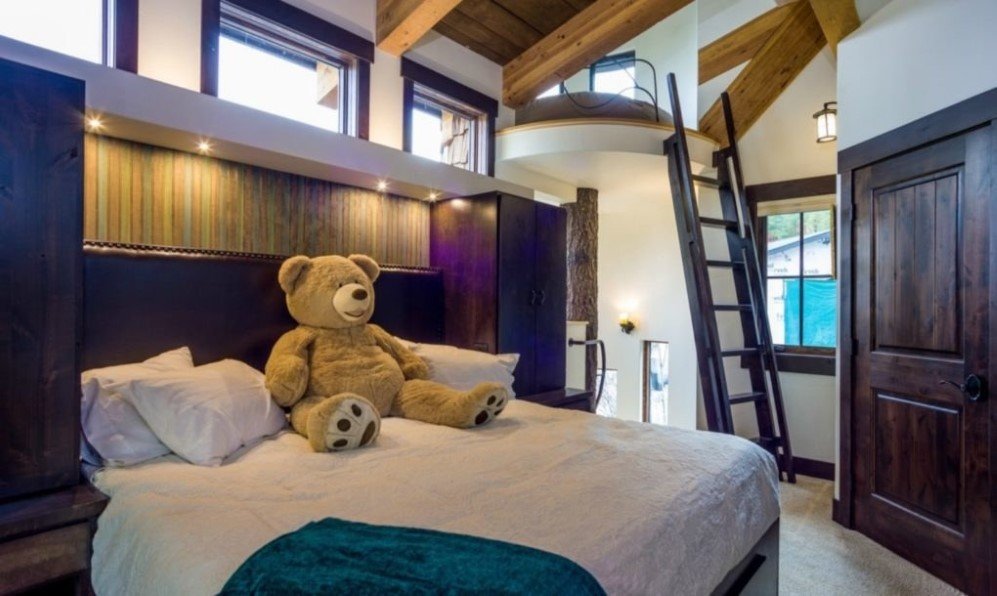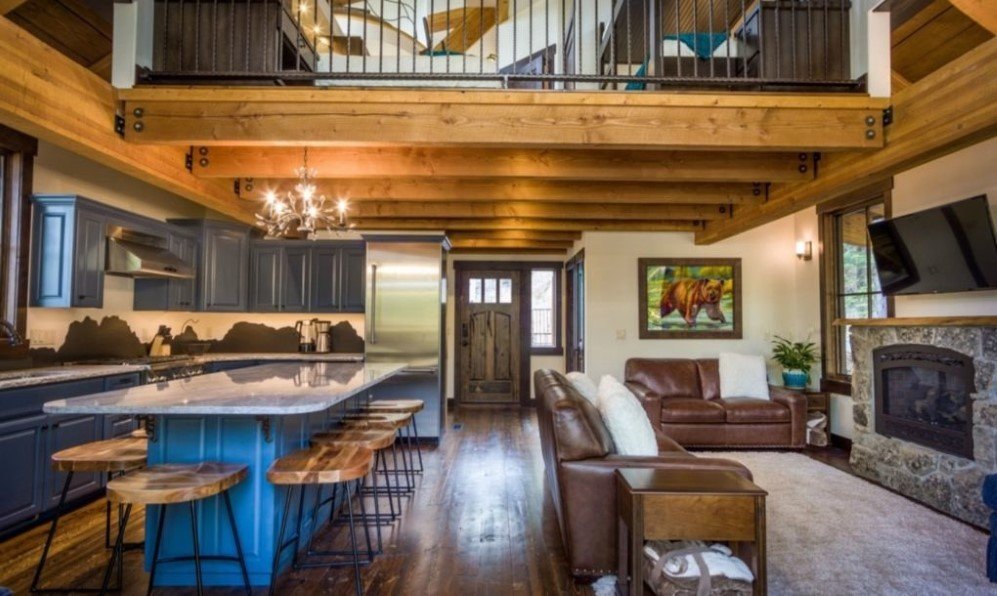 Recommended for you (article continues below)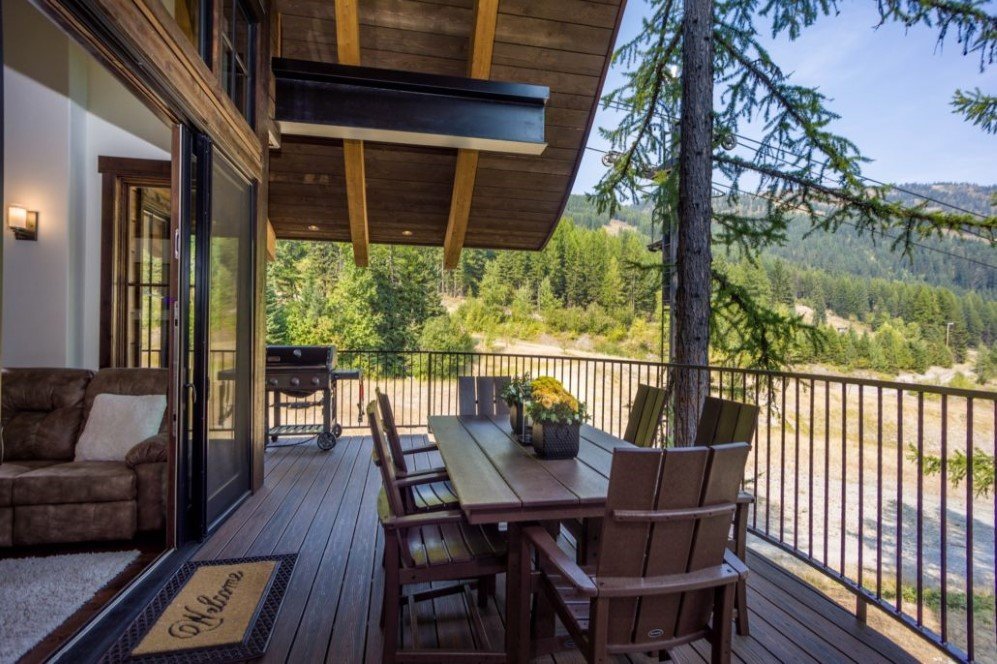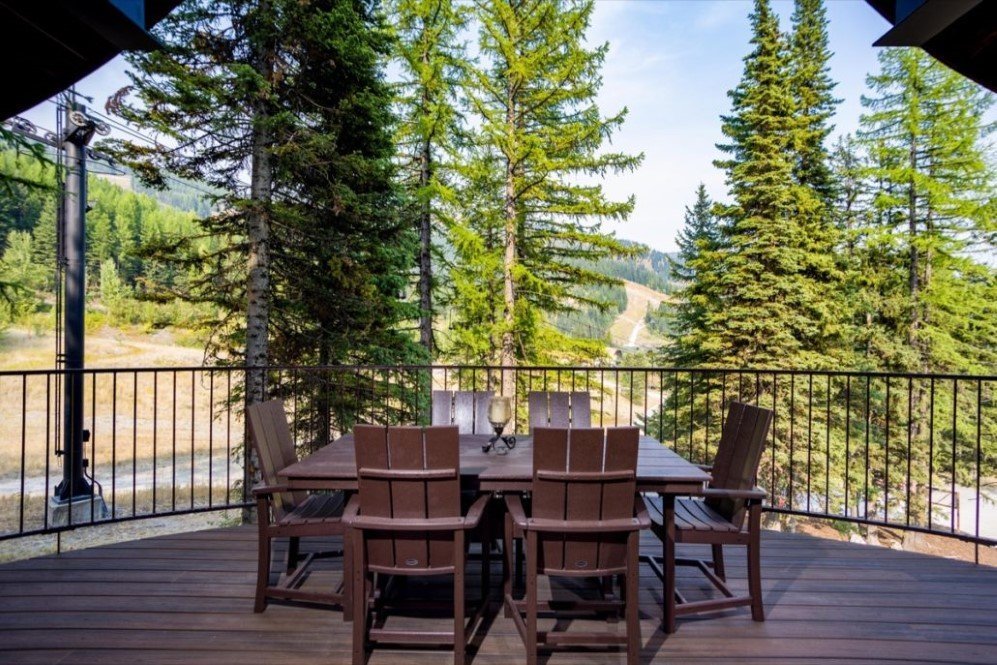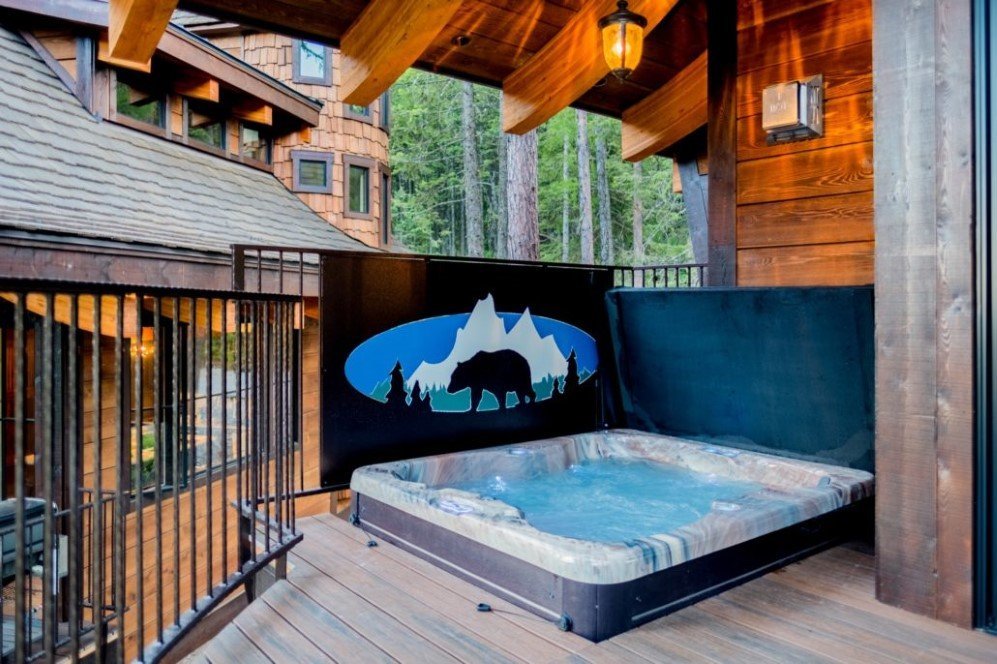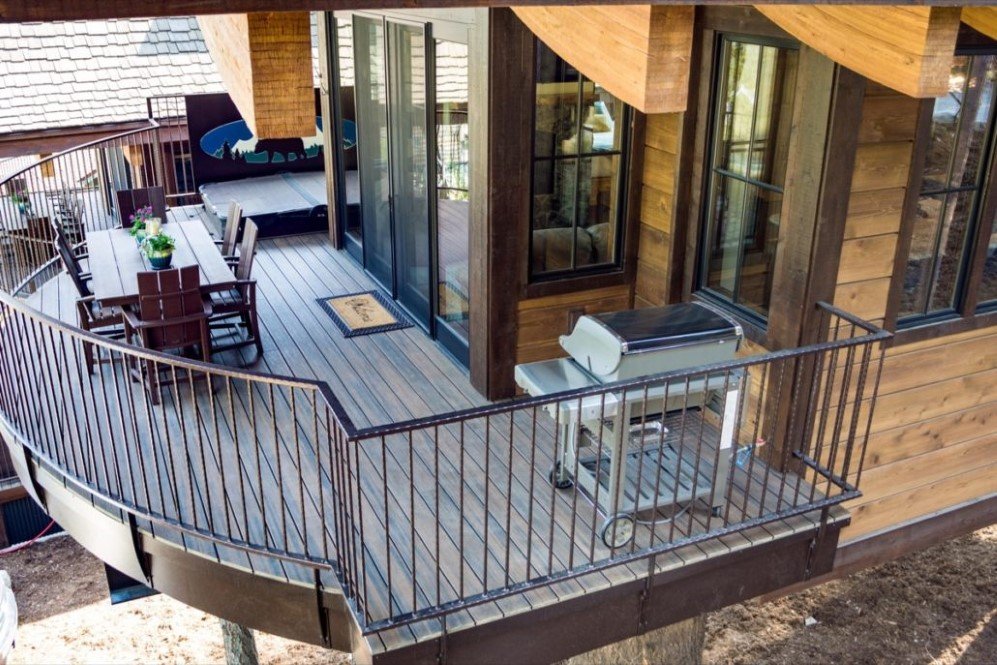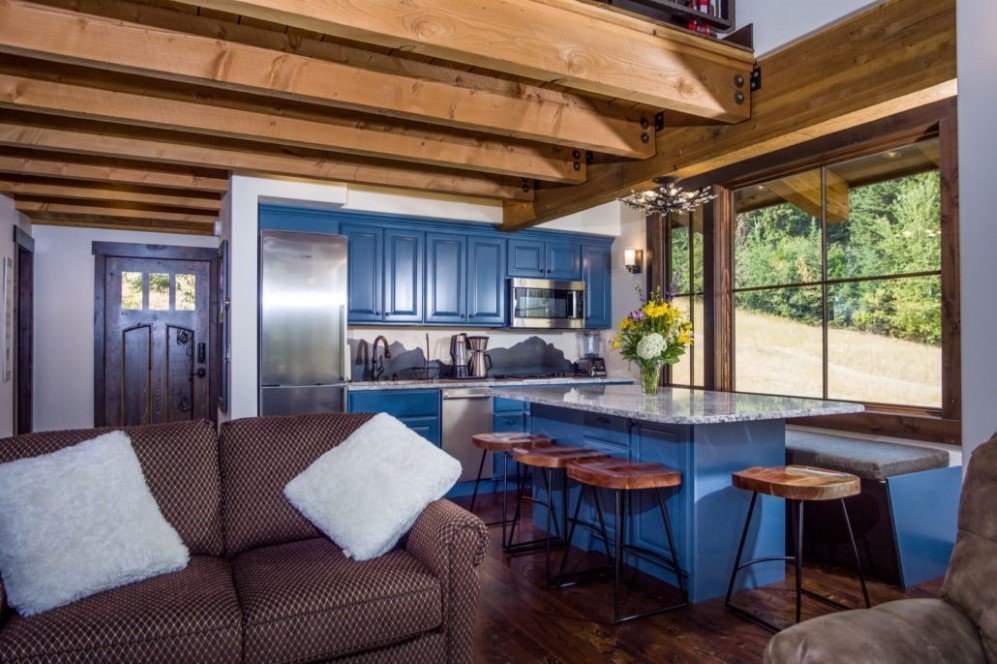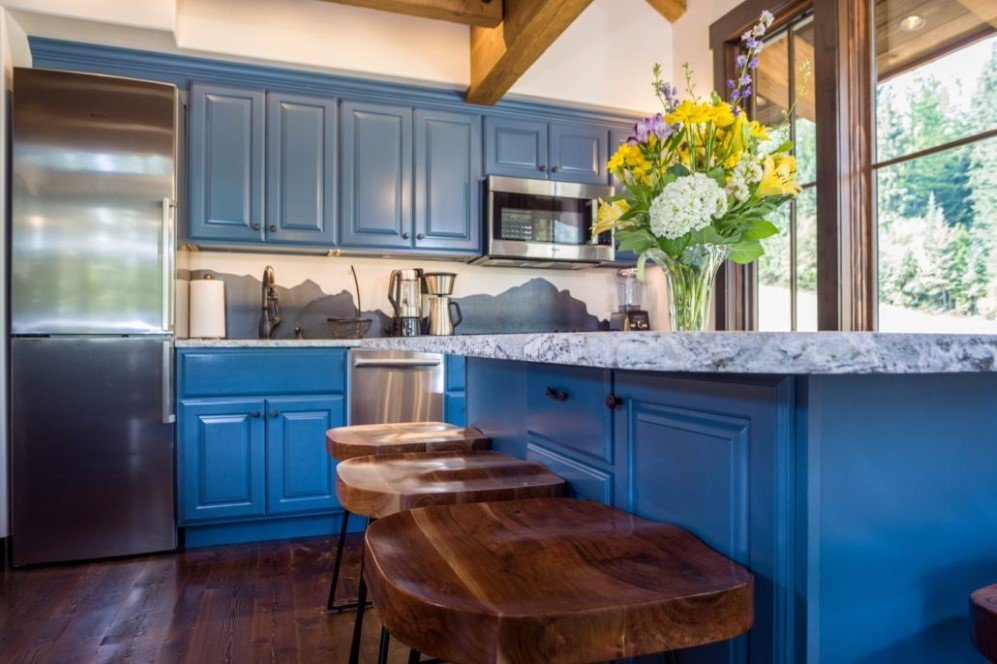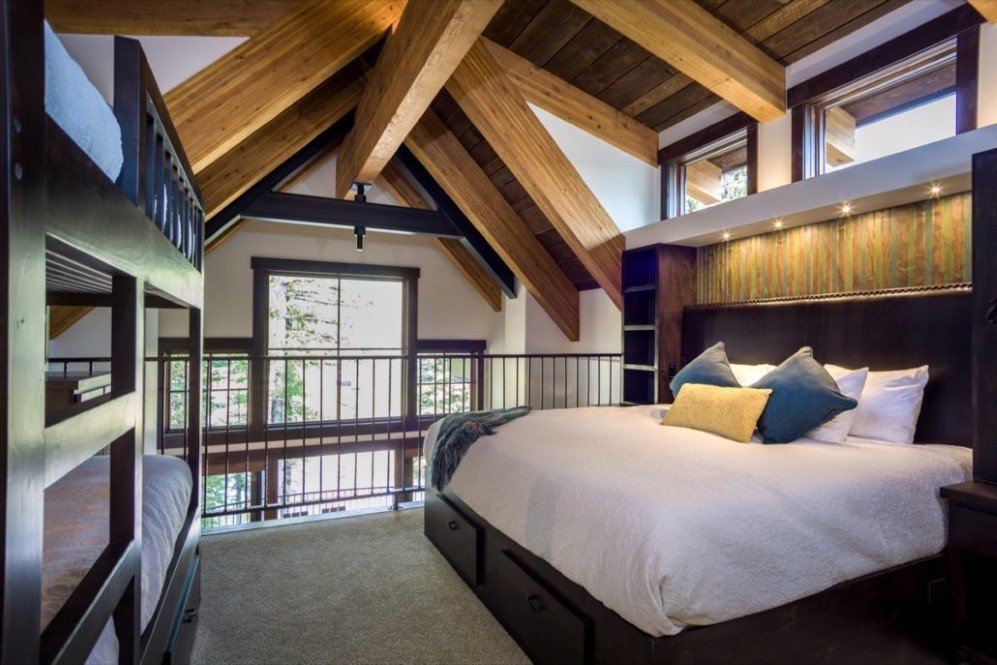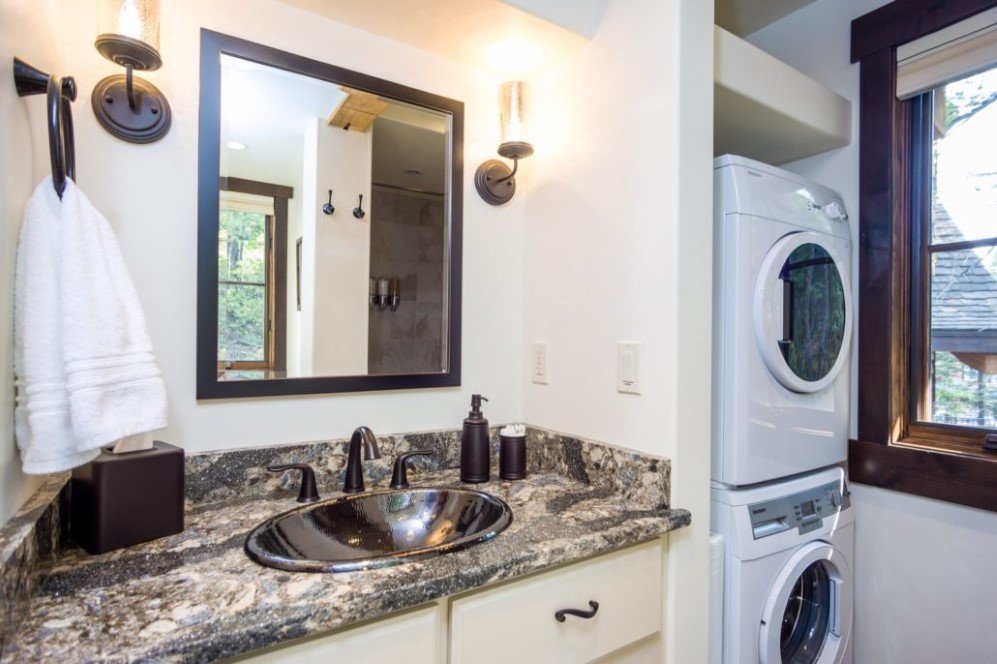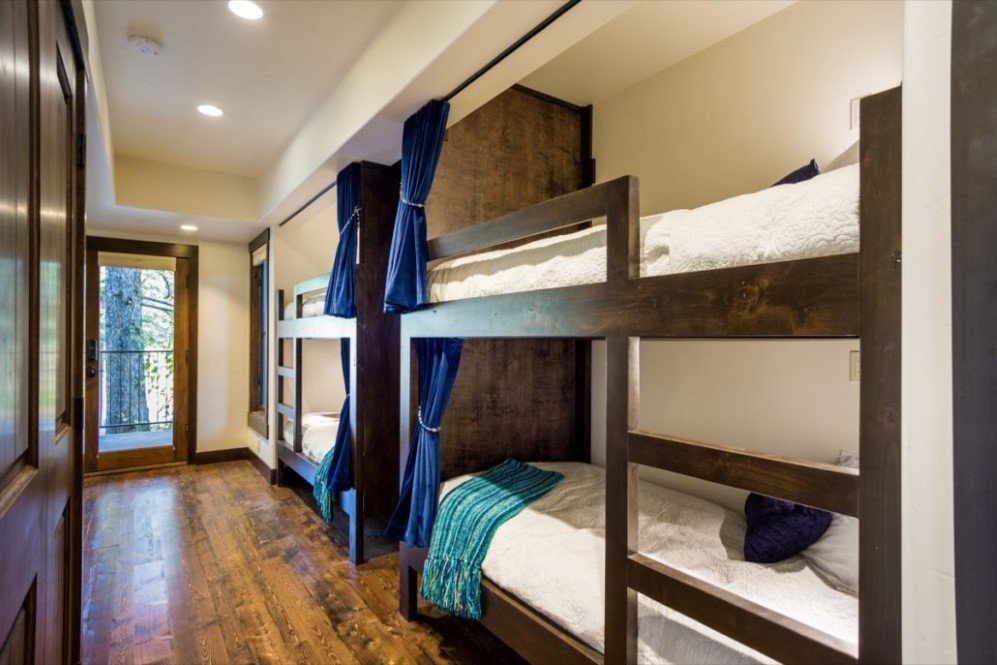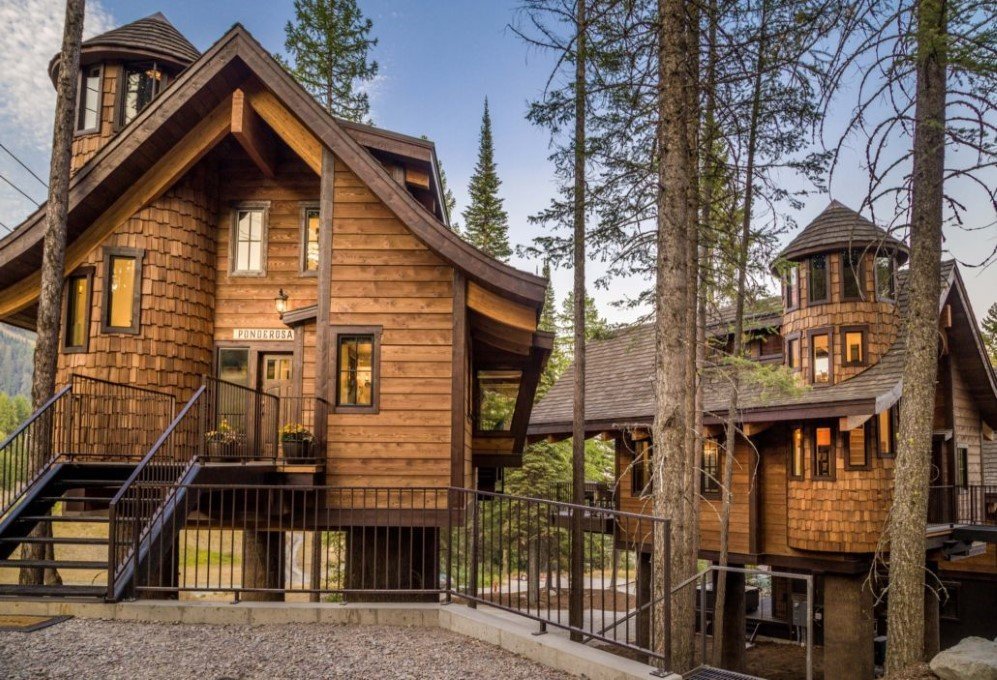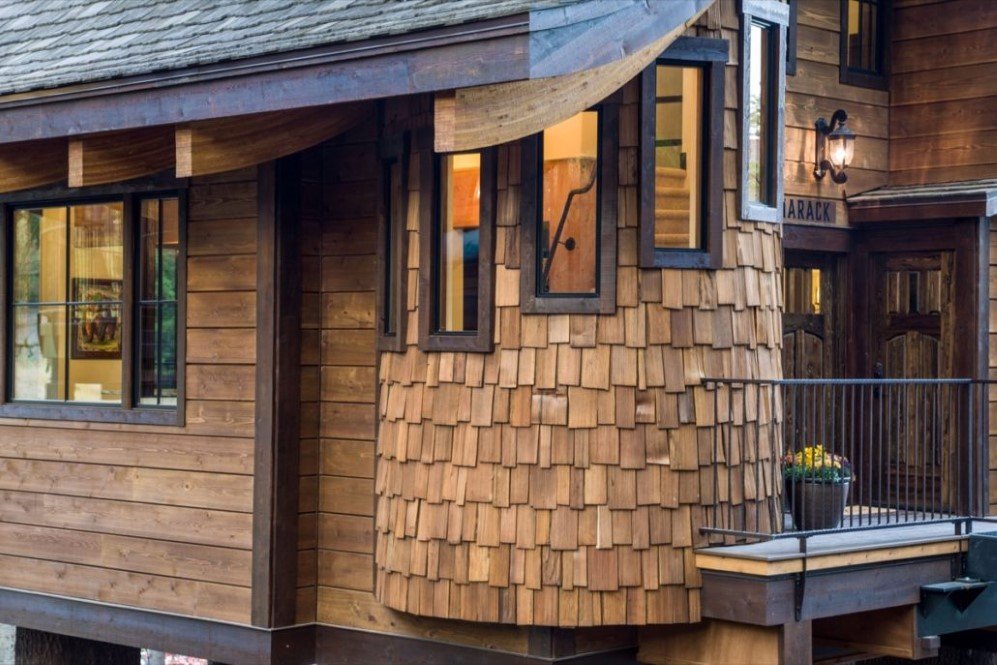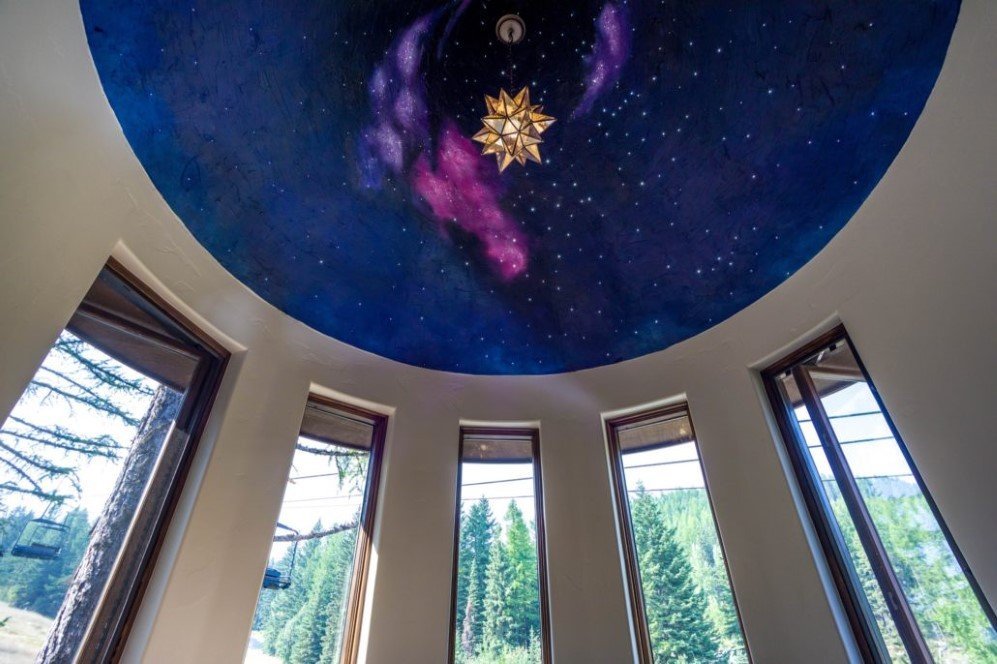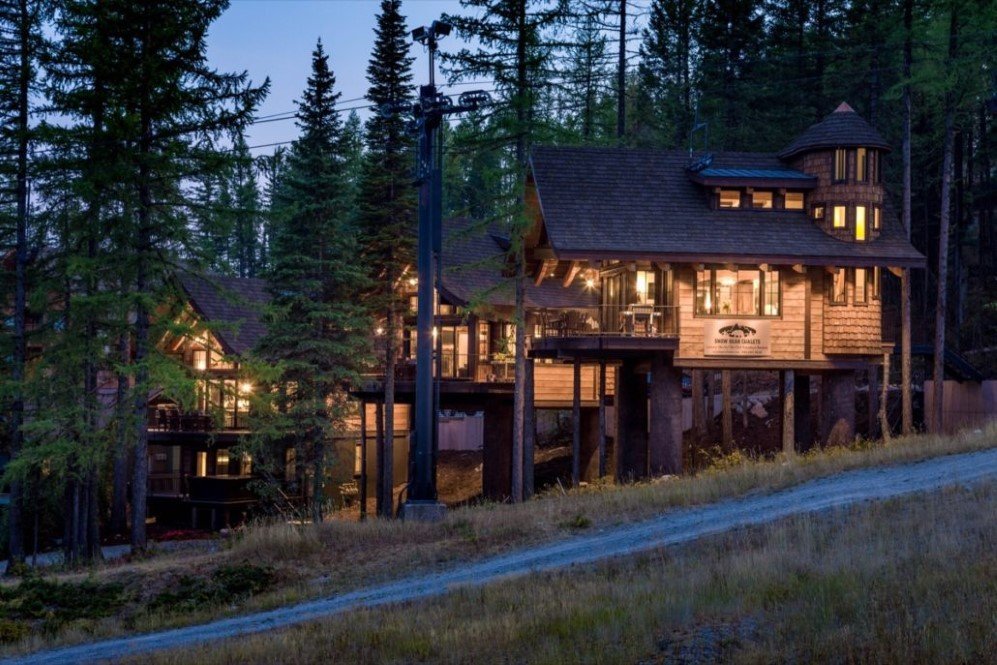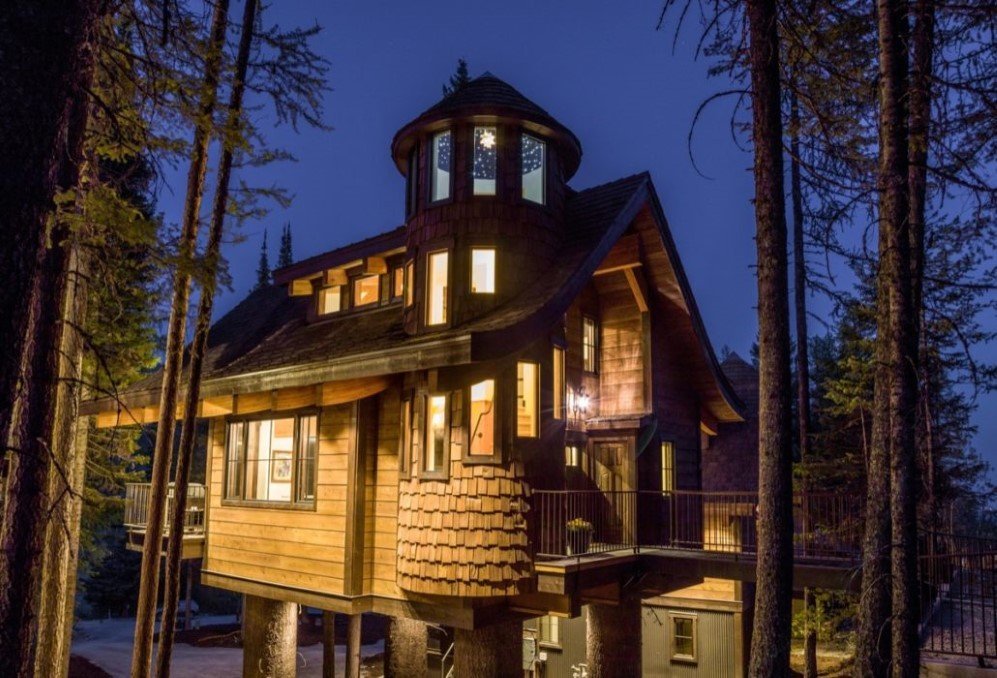 Images: Snow Bear Chalets
h/t:  Inhabitat