The Rewound App transforms your iPhone to look and feel like a classic iPod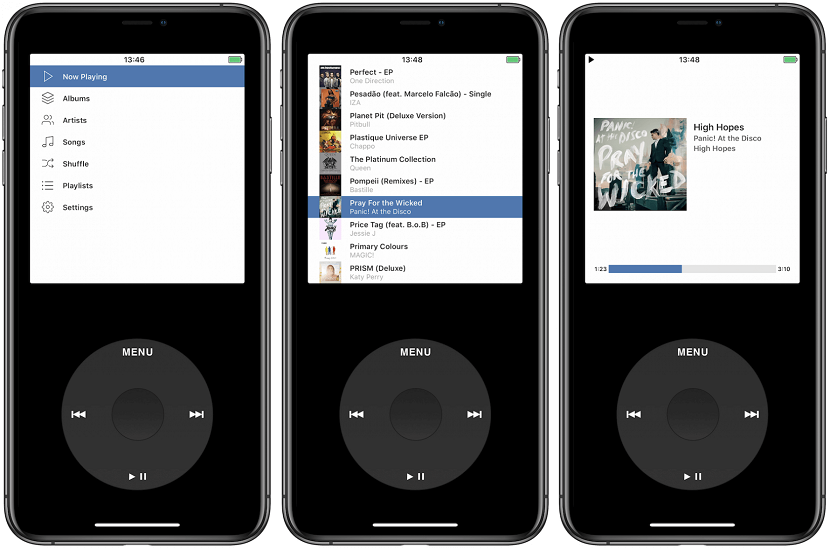 © Rewound
The new viral app, Rewound lets you turn your iPhone into an iPod with just a click of a button. It's a basic music player that is downloadable at the iOS App Store and it syncs to your apple music library. You can download skins to customize the app to resemble an iPod or choose any of the other various options available. Another feature is the haptic feedback that mimics the appearance and feel of an iPod Classic.
The main sentiment behind this app was to recreate a button-like feature and evoke nostalgia for devices such as the iPod. Louis Anslow, the creator of Rewound worked on developing the app for about a year.
Rewound is not being publicized as an app that could change your iPhone into an iPod even though that is essentially its main purpose at the moment. The skins are easily downloadable after the installation of the app is complete.
Recommended for you (article continues below)
A college student from New York, Elvin Hu has recently announced that he is developing an app that resembles rewound as it features the click-wheel and Apple's Cover Flow user interface. This new app is still in its developing stages and there is no way to tell if it would even be allowed in the App store without working on a way around that is just as clever as Rewound's strategy.
After Rewound went viral, Apple removed the app from this iOS App Store. The developer of the app is redirecting its users onto Rewound web app for any upcoming updates, but the site seems to be overloaded since it has been published.
Header Image: ©Rewound
h/t: The Verge