The furry cat portraits look as real as it can be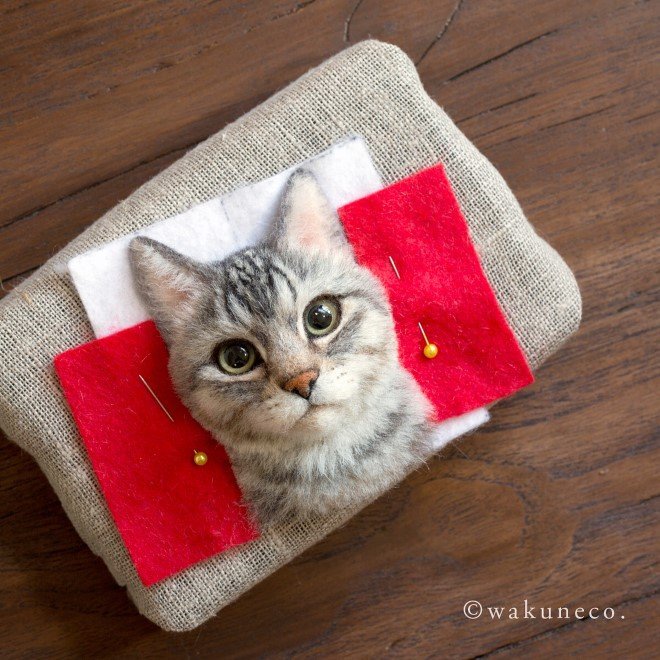 If you happen to be a cat lover then you are absolutely going to die for these pretty realistic cat portraits created by Japanese artist Wakuneco. The three-dimensional portraits that are made with felted wool are so perfectly crafted by the artist that you'll think twice before calling it unreal. Wakuneco works precisely on every element of these cute feline portraits, be it cat fur or something as minute as a whisker and all her efforts pay off when her creations come out so perfect and real.
You can also learn how to make such amazing portraits from Wakuneco herself through her YouTube videos or can order one for yourself from Yahoo! Auctions.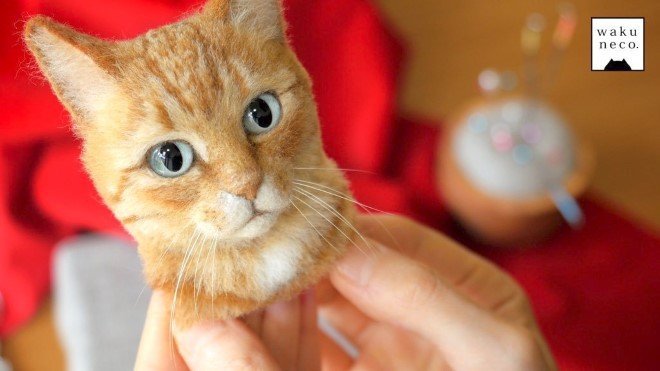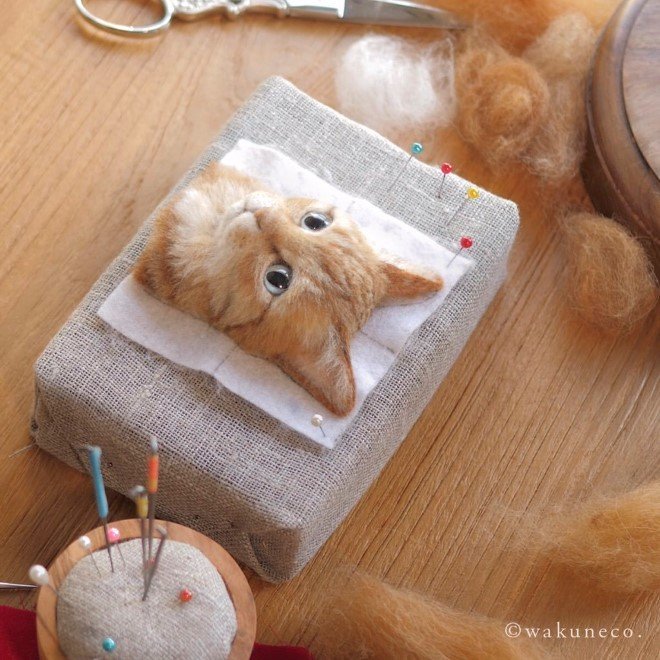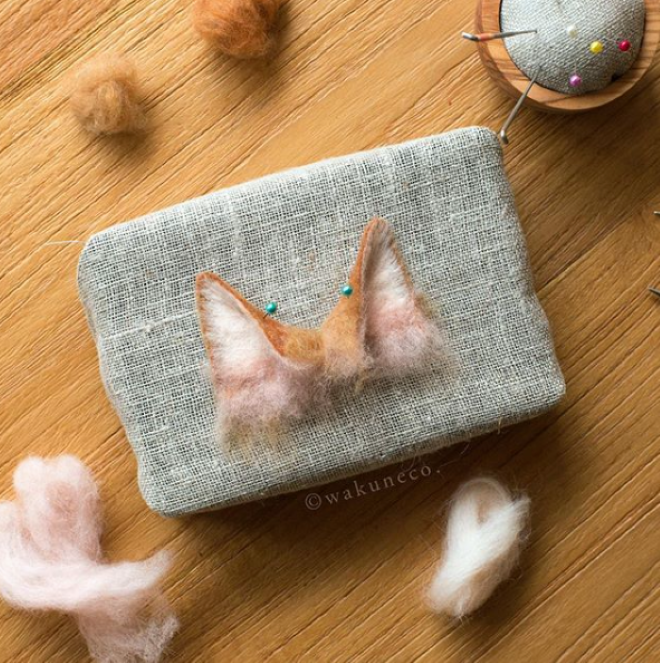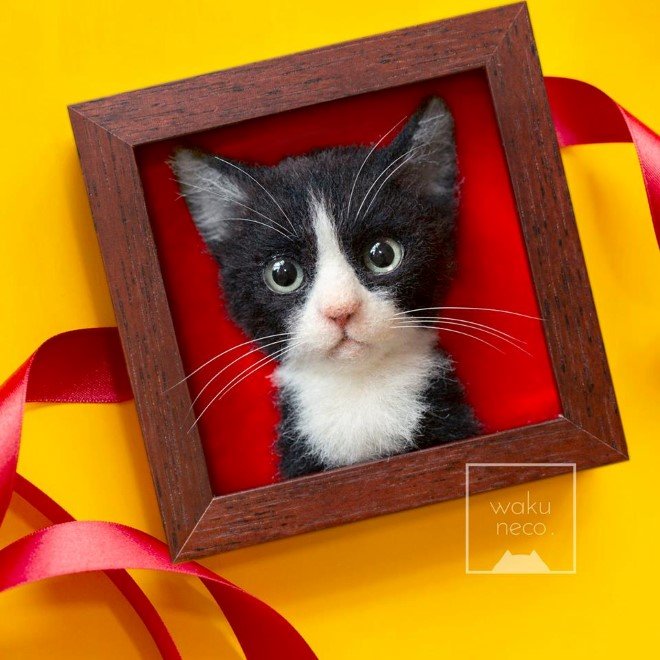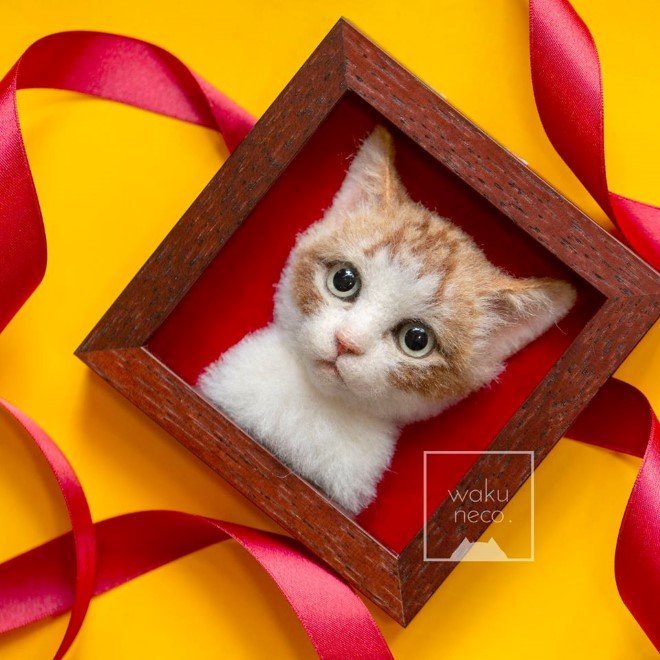 Recommended for you (article continues below)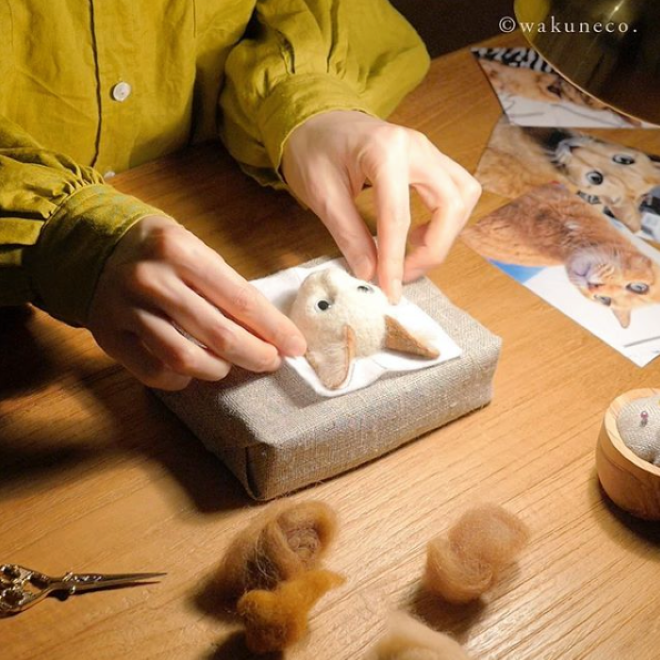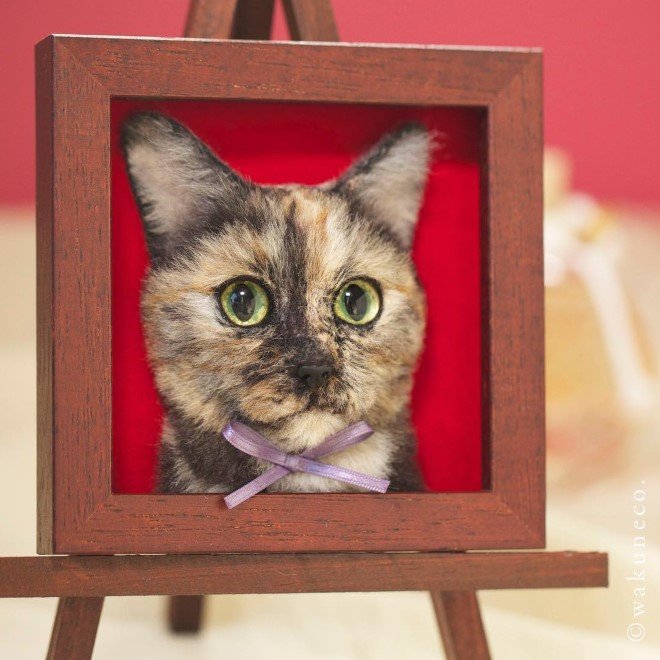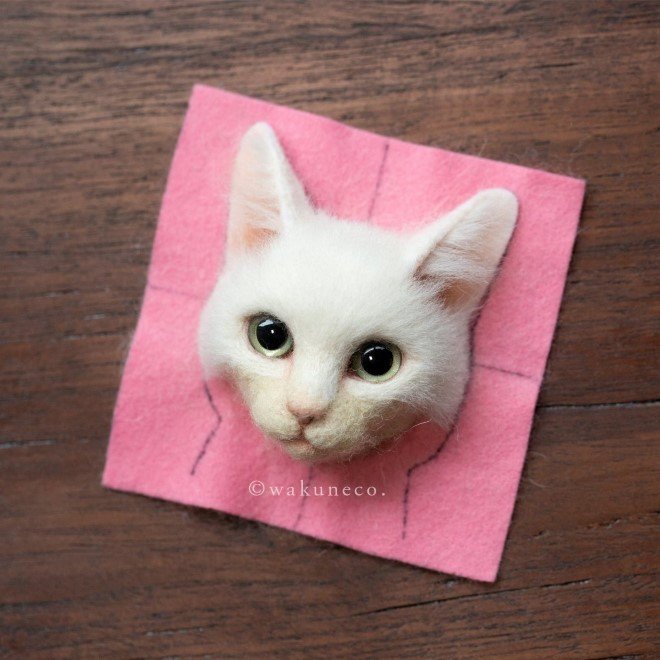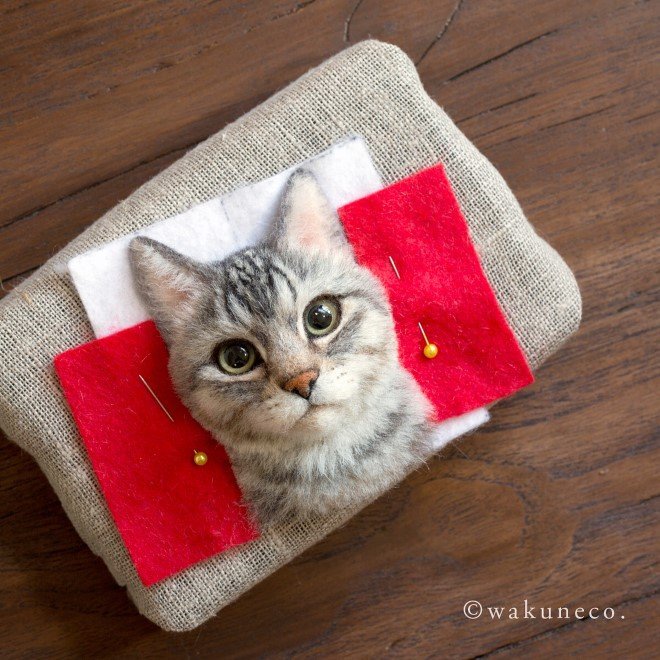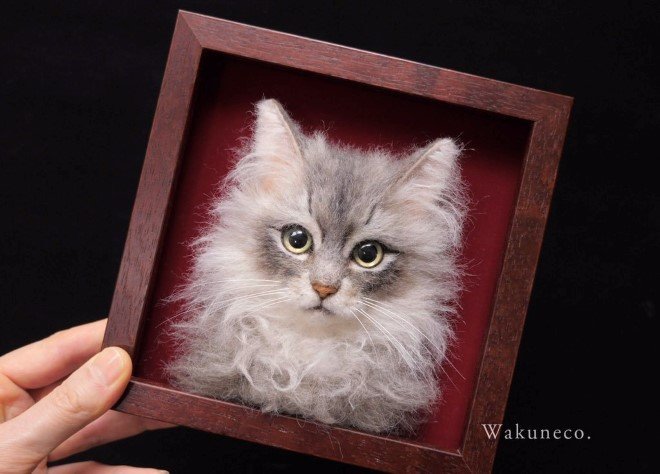 Images: © Wakuneco
Wakuneco: Website | Facebook | Instagram | Twitter | YouTube
h/t: Colossal