The Floating Arctic Bath hotel Located on Sweden's Lule River focuses on wellness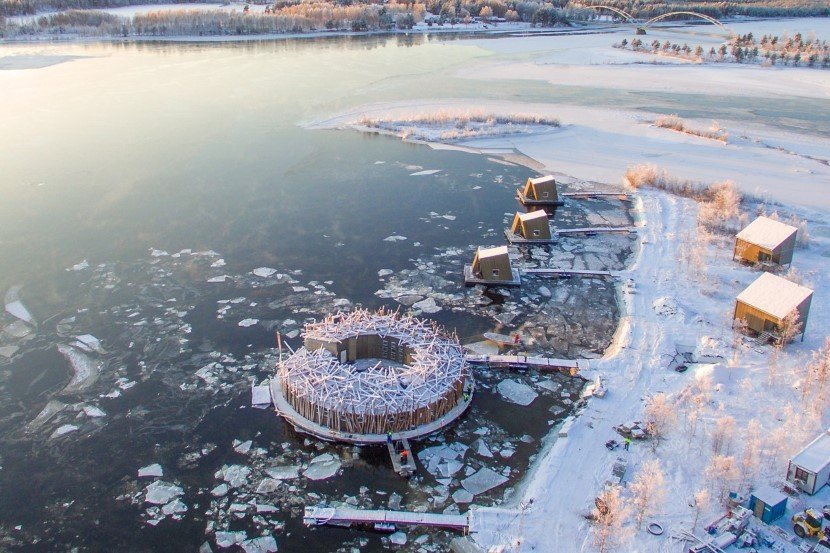 Courtesy: Anders Blomqvist via CNN
Sweden's Lule River has a brand new floating spa and hotel called the Arctic Bath that places emphasis on wellness. This one of a kind hotel has 12 rooms and it was built by the architects Johan Kauppi and Bertil Harstrom. The project was first announced in 2018 and it features the main building that looks like a birds nest and it floats, whereas the rest of the buildings either float or are cabins built on land. This hotel is built under the northern lights visible during the winter time and during the summers, it is under the midnight sun. The hotel guests are able to gain a unique Swedish experience, leaving behind a minimal amount of environmental footprint.
In 2010, the idea of the Arctic Bath was first incorporated into the Treehotel in Harads, which is a project Hagstrom was involved in that featured a glass cube sauna on a raft. Later on, in 2013, he took over the idea of the birds nest and along with Johan Kauppi, he designed the round floating building.
The part of the hotel that floats includes the cabins situated close to the edge of the river where it is very easy to approach the shore using the deck outside and a bridge you can walk over to. These are double rooms built on 24sqm. The cabins on land feature a view of the shore lined with trees which can be seen through the glass walls through which you can also enjoy the northern sky and rest of the surrounding landscape.
Recommended for you (article continues below)
While maintaining a great amount of focus on wellness, the hotel offers services including an enormous ice bath, saunas, areas for private treatment, and a restaurant. Dogsledding, bear-watching, yoga and meditation are some of the other services that the visitor can enjoy.
The cabins were designed giving importance to comfort and luxury. Natural and sustainable elements such as wood, stone, leather, and luxurious textiles are incorporated into the hotel design that complement the Scandinavian design.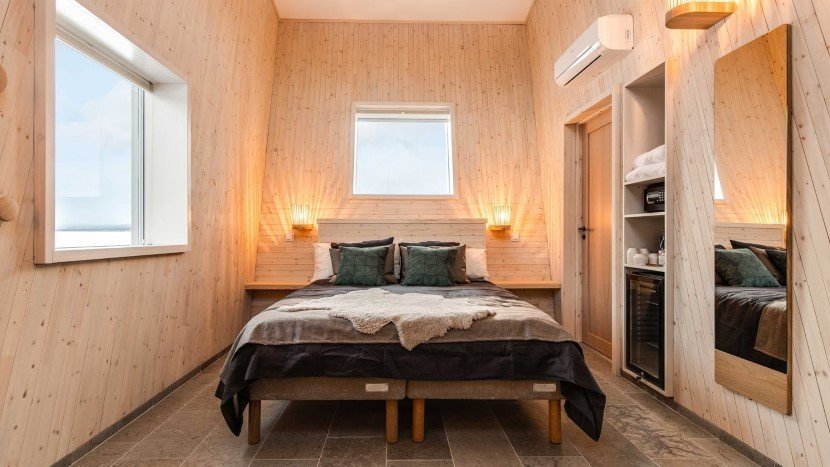 The cabins on land were designed by Annkathrin Lundqvist, taking up 62sqm. The area is elevated using poles and can accommodate up to 5 people. Lastly, there is a spiral staircase that leads up to a loft stretching over 62 sqm of land and accommodates 2 people.
h/t: Designboom