The Class Gehry Home gets the makeover it deserves as architects introduce a reading nook to it!
What's the point of having a grand home if it doesn't have a cozy reading space, right? The new resident of the Frank Gehry-designed "Hide Out" home in Los Angeles, James Jean thought the same and thus began one of the most interesting collaborations in the local architectural renovation scene. Dan Brunn Architecture were appointed to renovate the house that was established in 1970s so that it suits the style of the artist yet maintain the original essence of the Gehry house.
The 3,600-square-foot house has a warm ambience due to the walnut surfaces and the expansive space naturally gives it a gallery-like look which Jean uses to display her work. Moreover, Dan Brunn Architecture reintroduced some of the signature elements of Gehry that were lost in the series of renovations done by the former residents such as, use of dynamic geometric shapes, simple material palette and the huge skylight in the middle of the house.
The house is decorated in minimal style which lets the walnut surfaces such as intricately handcrafted staircase to stand out. However, the main attraction of the newly renovated house remains the Japanese tearoom inspired reading nook that looks over the beautifully maintained garden. The reading space also incorporates walnut surfaces and timber coffee table which was especially customized with Japanese woodwork. Check out some of the pictures of the classic home right here!
Recommended for you (article continues below)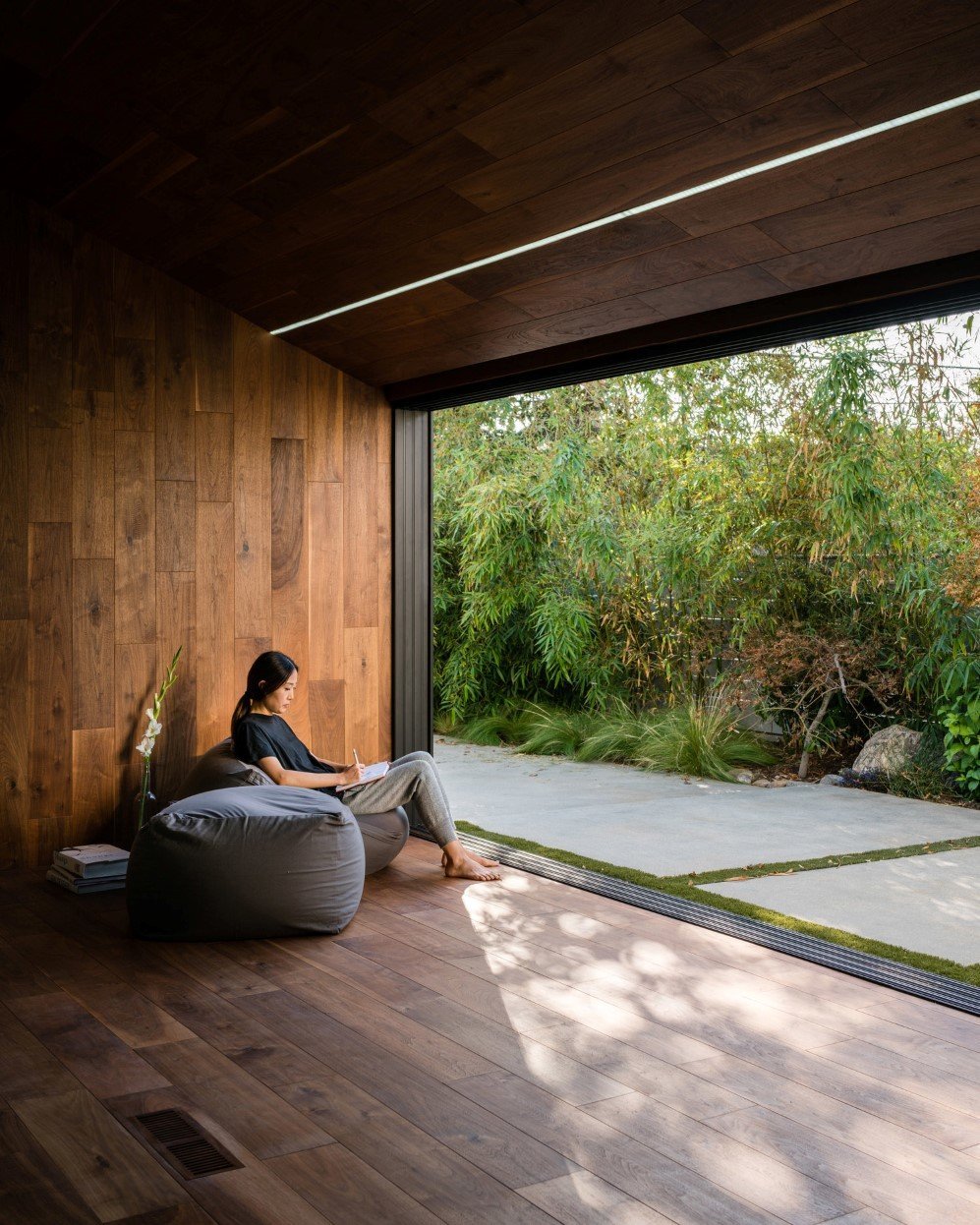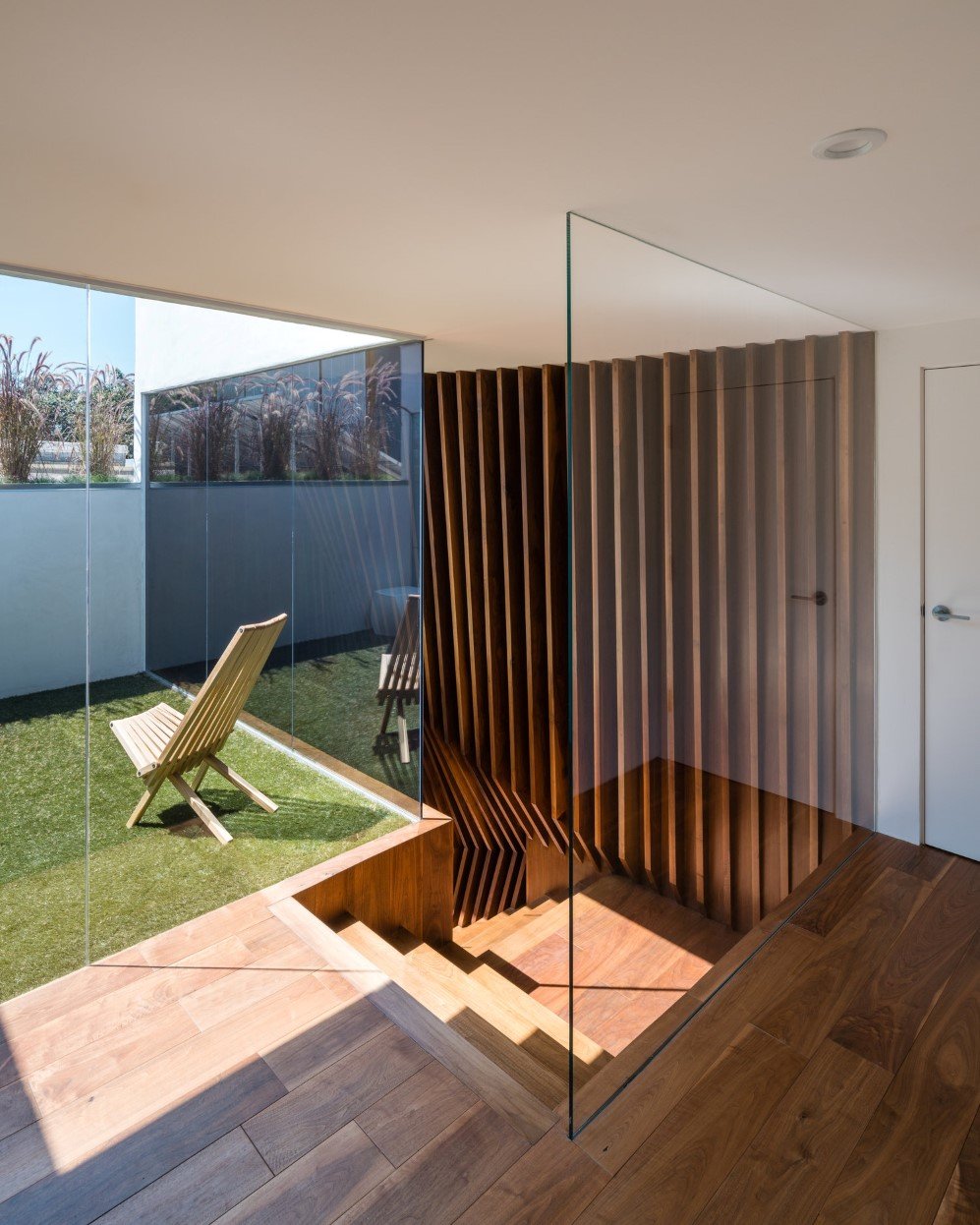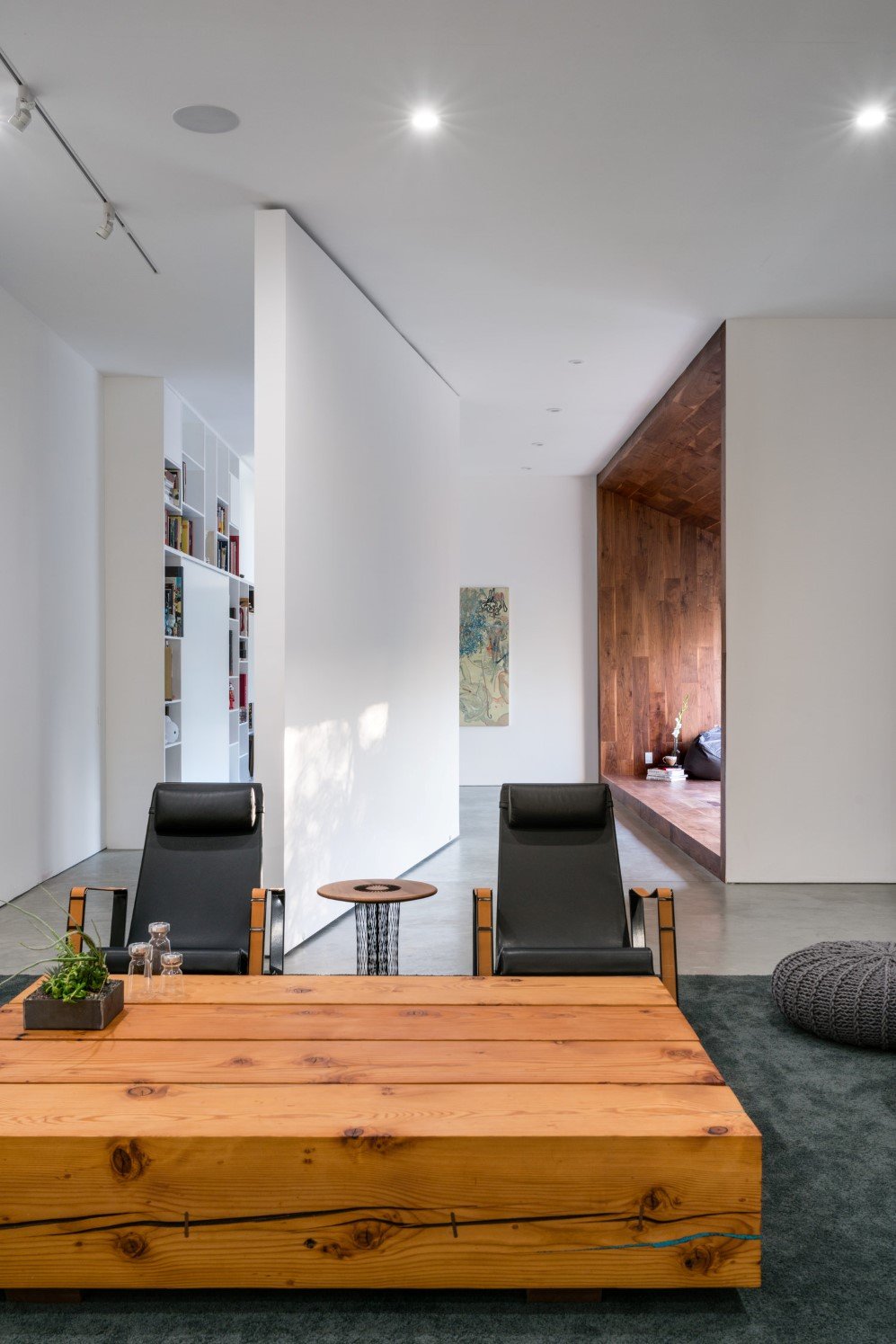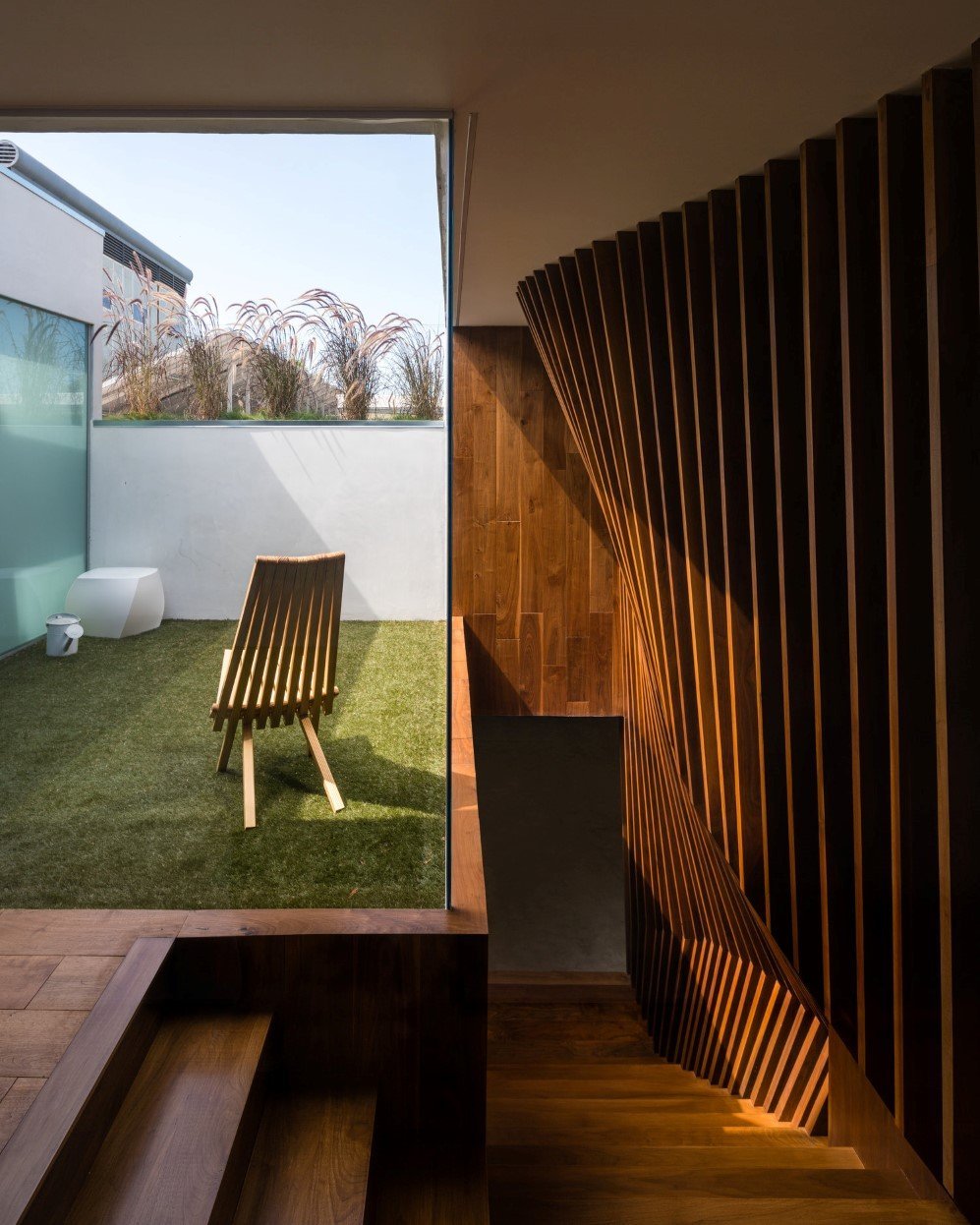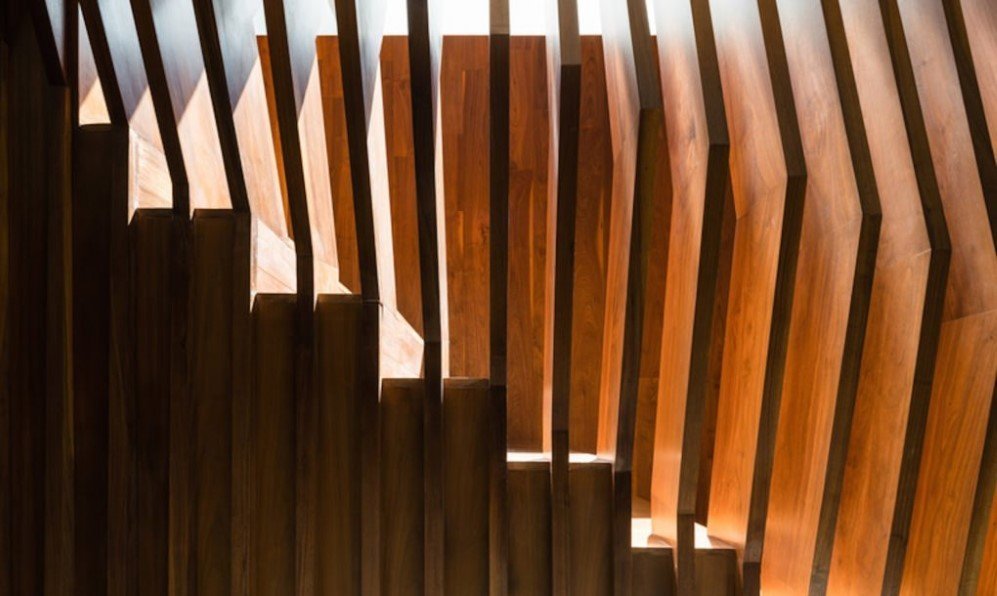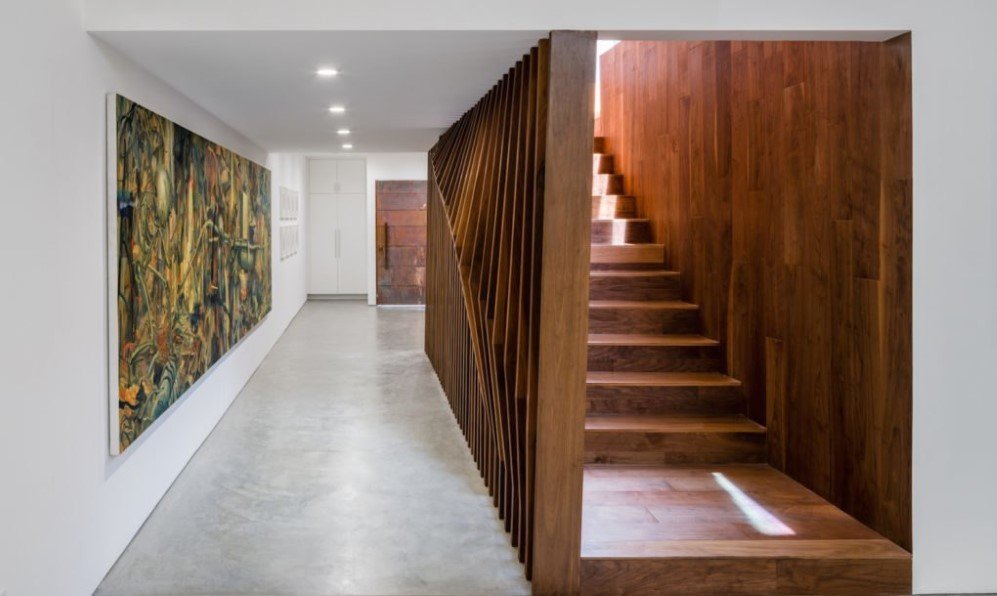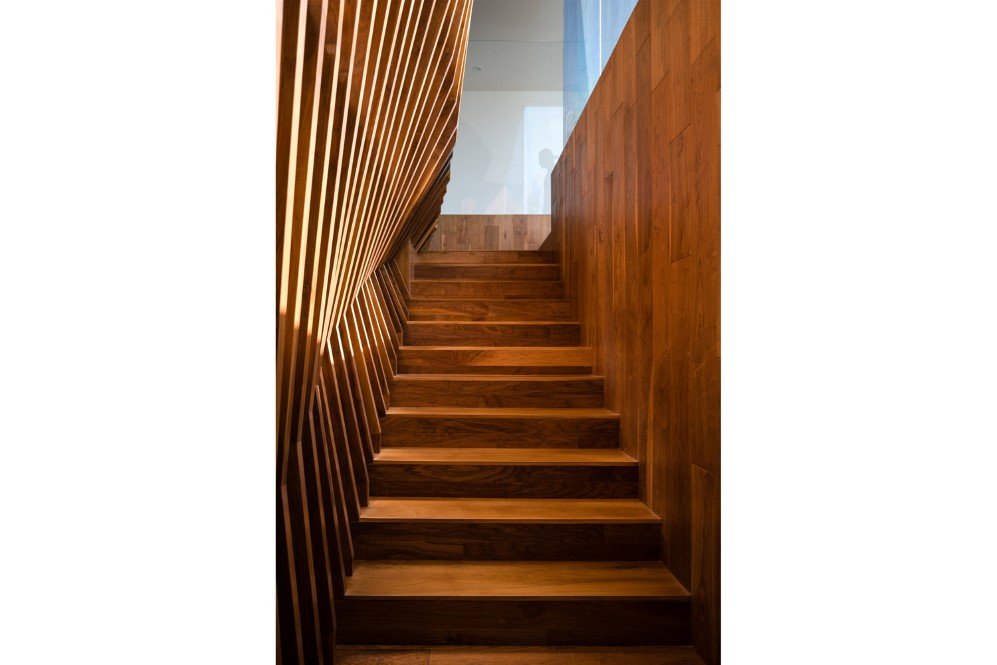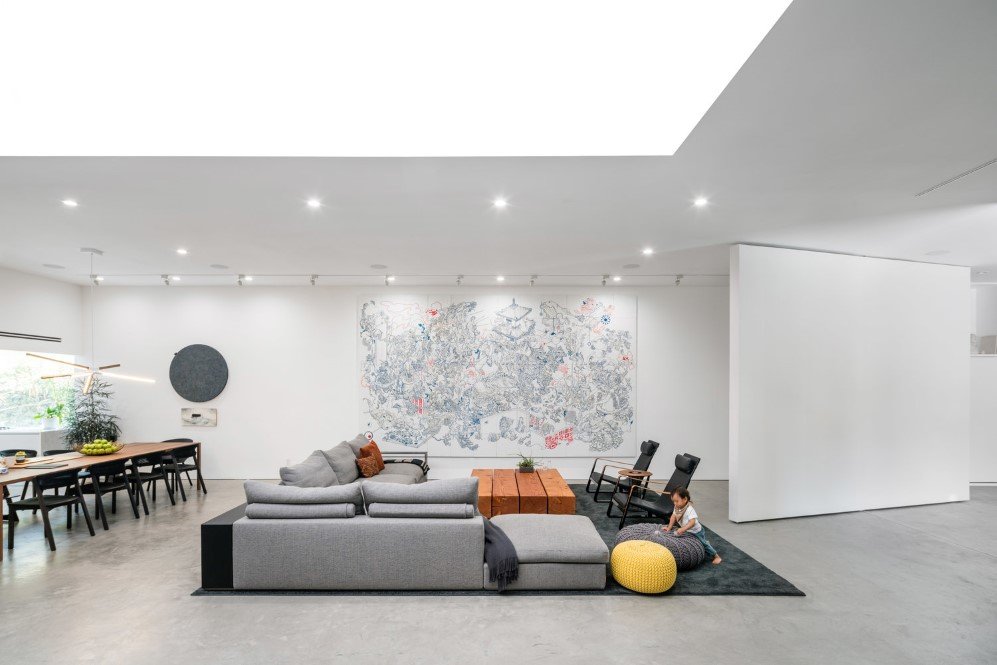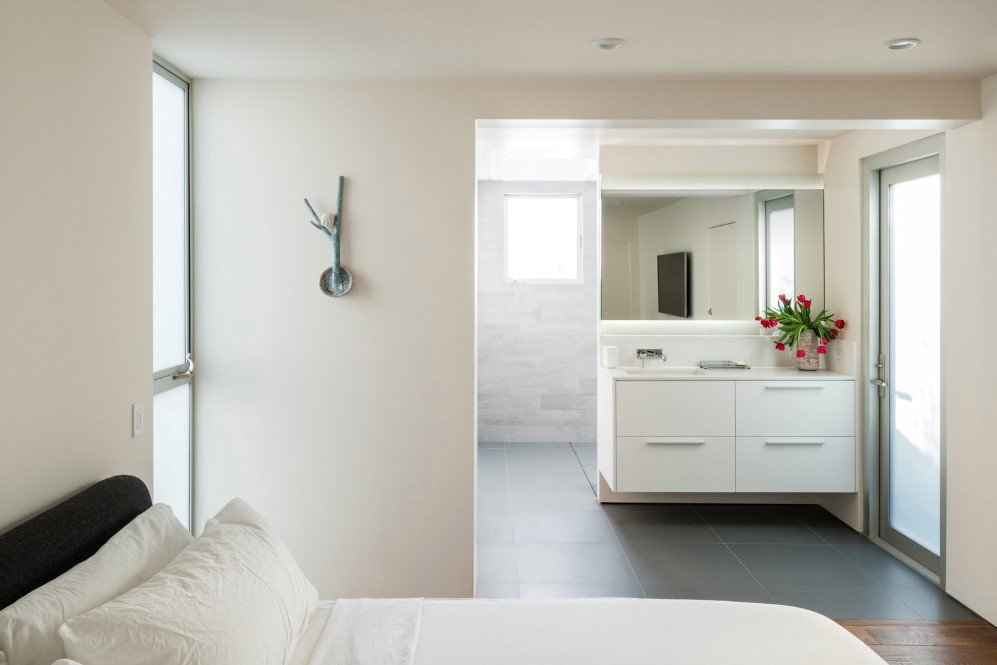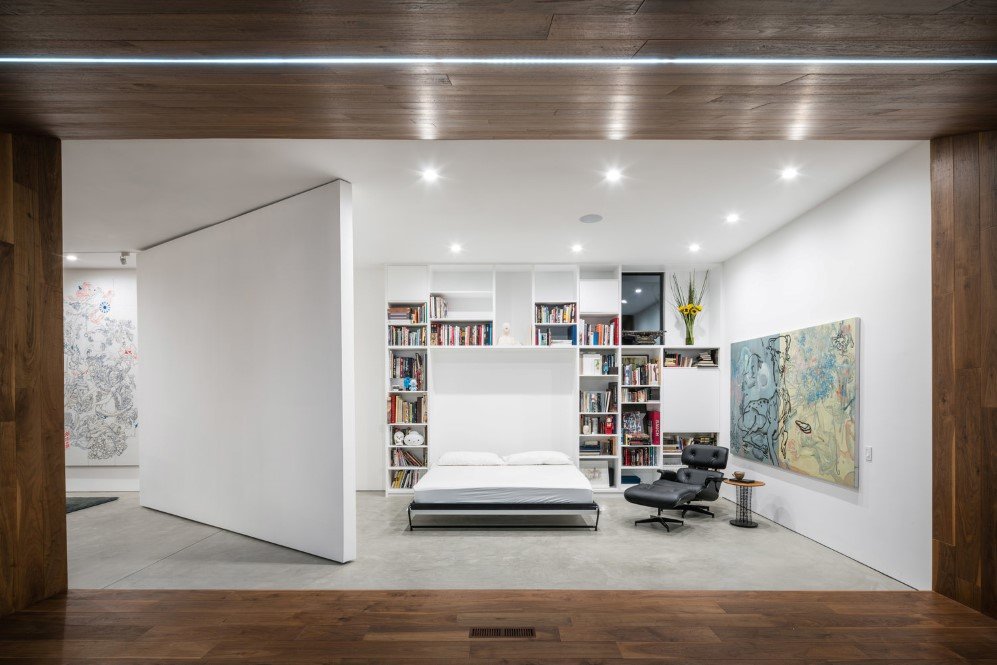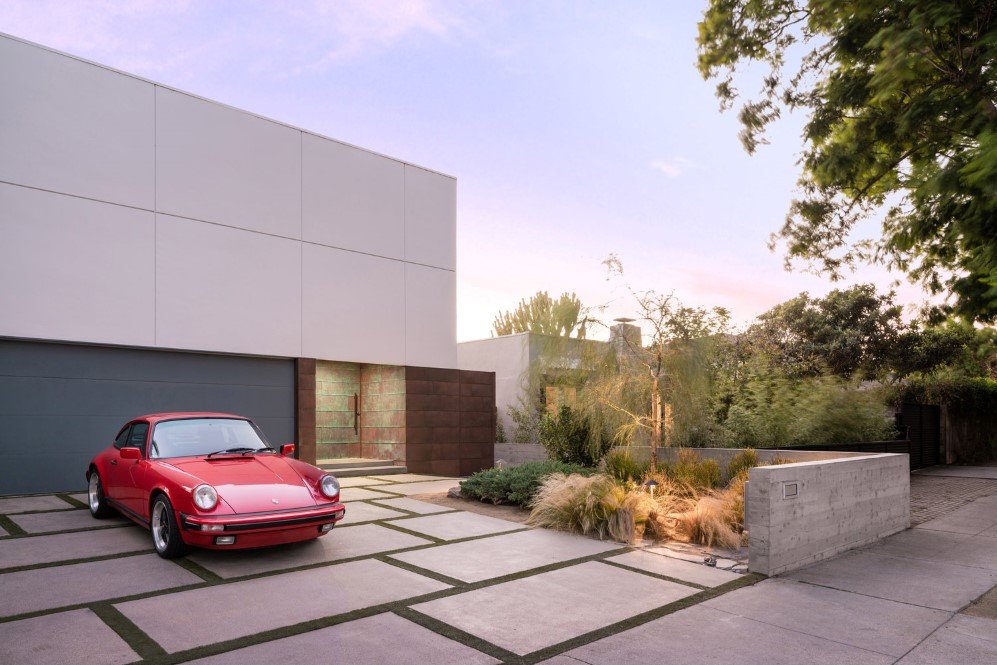 Images: © Brandon Shigeta
h/t: Dezeen