The Best and the Most Budget Friendly Gaming Mouse of 2020

Image Credits: Razer
Before going on a wild goose chase trying to find the best budget gaming mouse or a mouse in general for any task whatsoever, one must know his preference. There is a large world of gaming mouse one might choose from.
How to find the best budget gaming mouse
If one does not already know what sort of mouse he would be comfortable with, he can just go to the electronic shop and try out a few instead of making a decision looking at mouse on Amazon's top lists. A few things one should keep in check is one's preference of grip, the sensitivity of the mouse, design, whether it can be reprogrammed or customized and battery life, etc.
If you are wondering about the price of gaming mouse or mouse in general, then luckily they are not as overpriced as you think. You can get a decent gaming mouse for under $50, however, new and improved gaming mouse are always underway hence the list of the top ones can change at any time. In case you also require a gaming mouse, here is a list you should definitely check out.
1. Steelseries Rival 3
One of the most convenient and decent gaming mouse from the Steelseries is a $30 Rival 3. It is a lightweight (at 77g (2.7 oz.)) six-button mouse. It maneuvers the company's TrueMove Core sensor with an 8,500 CPI and one-to-one tracking which enables an accurate movement of the mouse.  Rival 3 is priced at $30 yet it still offers the same switches as the company's $120 Rival 650 mouse. The only negative aspect of this mouse over others,  that you might find, is the sturdy buttons that require a bit of an effort to use. However, it does offer a decent customization option. It has three zones of RGB lights which are the best that they could have used, according to the company's statement. The mouse has the tendency to handle movements up to 300 inches-per-second and 35G accelerations.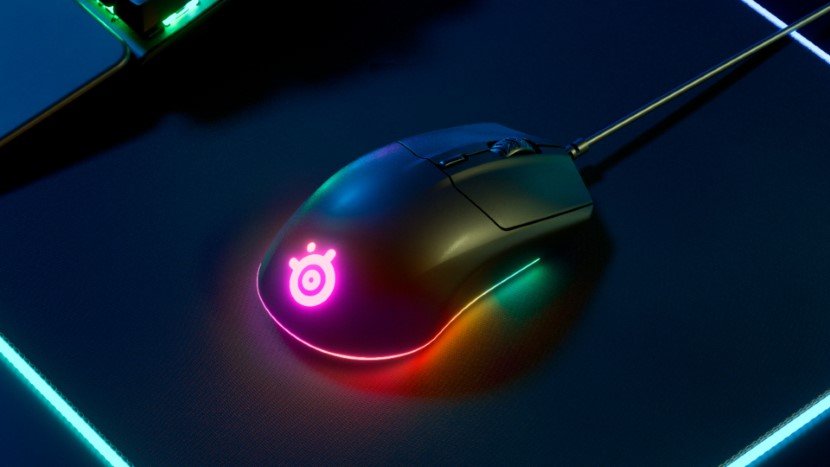 2. Steelseries Sensei 310
Sensei ten is the latest edition for the 10th anniversary of the company. The $70 mouse comes with a good range of customization options. The mouse offers tilt tracking even when hit at the mouse pad at an angle. The mouse offers a small side button, but you can get one on each side with the ambidextrous design. The Sensei 310 comes equipped with an optical sensor that makes it lightweight and allows accurate tracking.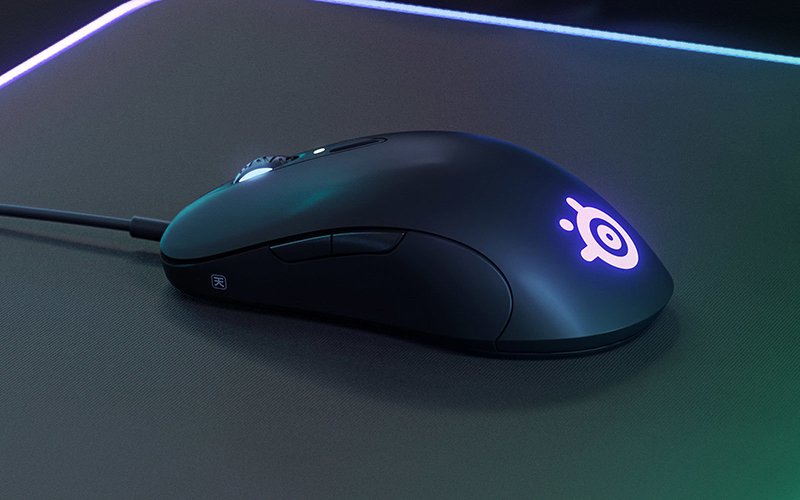 3. Razer DeathAdder Elite
Razer has quite a name in the gaming industry and it is well deserved as it offers you an excellent gaming mouse at an even better budget. The DeathAdder Elite is the ultimate mouse for you especially if you use a palm grip. The mouse comes with a programmable Synapse that lets the user customize the seven buttons and its lights as per your preference without having to sign in. The DeathAdder is an extremely lightweight and speedy 16,000 DPI sensor that offers an intense accuracy for the mouse. The mouse comes covered with a two-year warranty as well.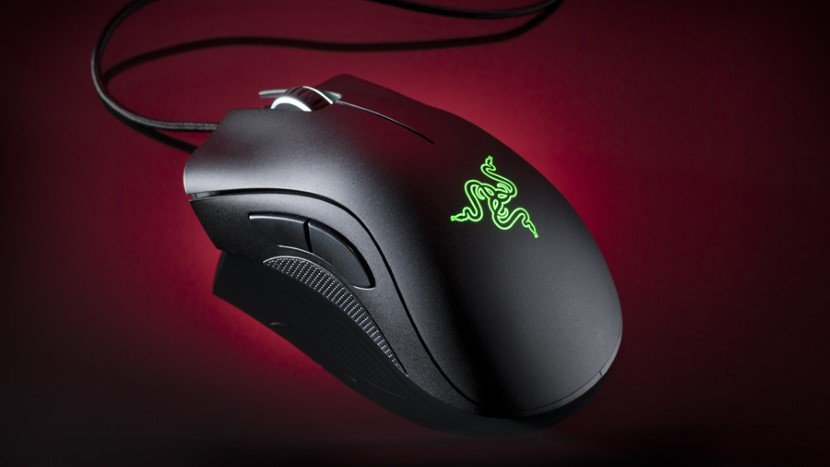 4. Roccat Kava Aimo
Roccat Kava Aimo is a budget mouse with a braided cable and filled with intense functions. The gaming mouse is lightweight at about 99grams and offers 10 buttons which you can program with about 20 functions, thanks to the EasyShift feature that grants access to the second set of commands for the user. The Kava Aimo comes with a few preset options and is just the cheap but efficient gaming mouse if you prefer Marcos but heavy mice are not your thing.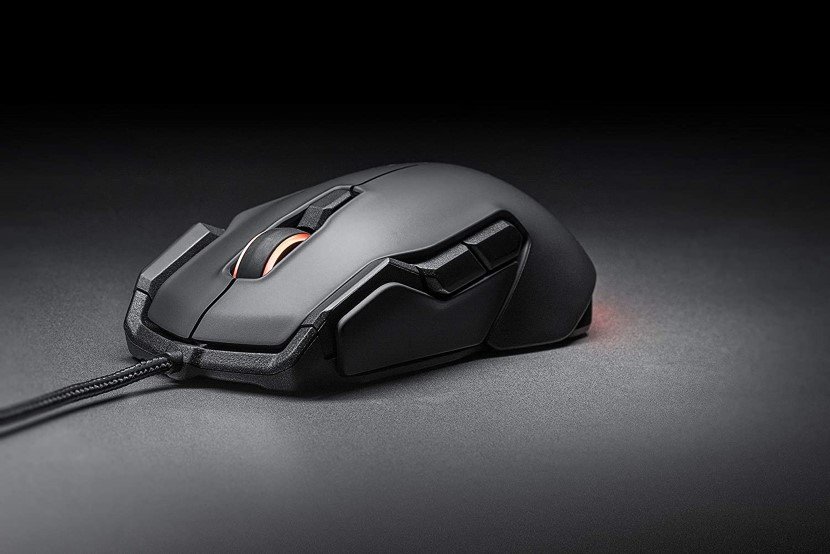 5. Logitech G305 Lightspeed Wireless
This is a wireless gaming mouse without those enchanting RGB lights but because of the lack of lights, the mouse's battery lasts longer. It can last up to 250 hours of continuous gaming with a single AA battery. The battery goes inside from beneath the palm, where you can also find a wireless USB adapter. The mouse is of a small size and lightweight even with the battery attached (100g) and sits perfectly in your palm which makes it ideal for a claw and palm grip preference. The mouse is priced around $50 but is a high recommendation if you are seeking a wireless mouse with none of those fancy lightings.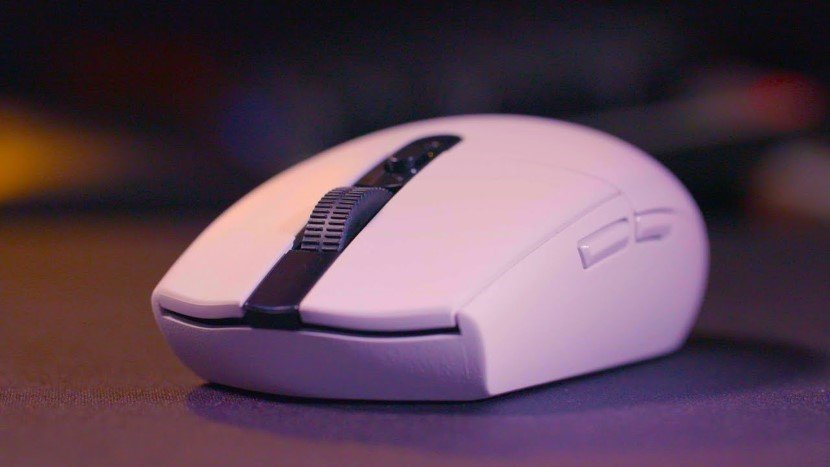 6. HyperX Pulsefire Surge
The HyperX Pulsefire Surge is a lightweight (100g) wired gaming that comes with palm and fingertip grips. This gaming mouse offers an accurate movement that enhances a good gaming experience. The mouse offers you a finger as well as a claw grip, along with six buttons that run throughout the length of the mouse and are reprogrammable. The mouse also has RGB lights that are customized throughout the body of the mouse and can be customized according to your preference thanks to the company's NGenuity software.
7. Razer Basilisk
This gaming mouse is for everyone who is an FPS gaming enthusiast and this would be the best in the list if you are one. The Razer Basilisk comes in two hand sizes to perfectly fit your palm grip. Usually, mice have speedy adjustable DPI but the Basilisk provides you a removable thumb clutch. It provides you an accuracy wheel at the bottom that lets you select the level of sensitivity of your mouse that affects the overall accuracy of it, crucial for gaming purposes. This feature is called the tension adjustment scroll wheel which is present at the bottom. It works by increasing the turning movement of the mouse wheel that provides better accuracy.

8. Razer Viper Mini
The most important task the Razer Viper mini does is carrying on the Viper legacy of the company. The only difference is that it is the most light-weight mouse Razer has ever released. It weighs about 61g and is highly compact with all the features a gaming mouse should come with.
The mouse comes with 6 primary reprogrammable buttons. If you are a Southpaw gamer, the ambidextrous design would aid you in your gaming, however, enabling this feature might dysfunction the usage of the thumb buttons. These buttons are built with high sensitivity and speedy activation. The Razer Viper mini also holds an optical sensor that can track at 8,500 CPI hence offering you a speedy tracking. The feature goes as wild as tracking even when accelerating at up to 35Gs and moving at 300 inches-per-second.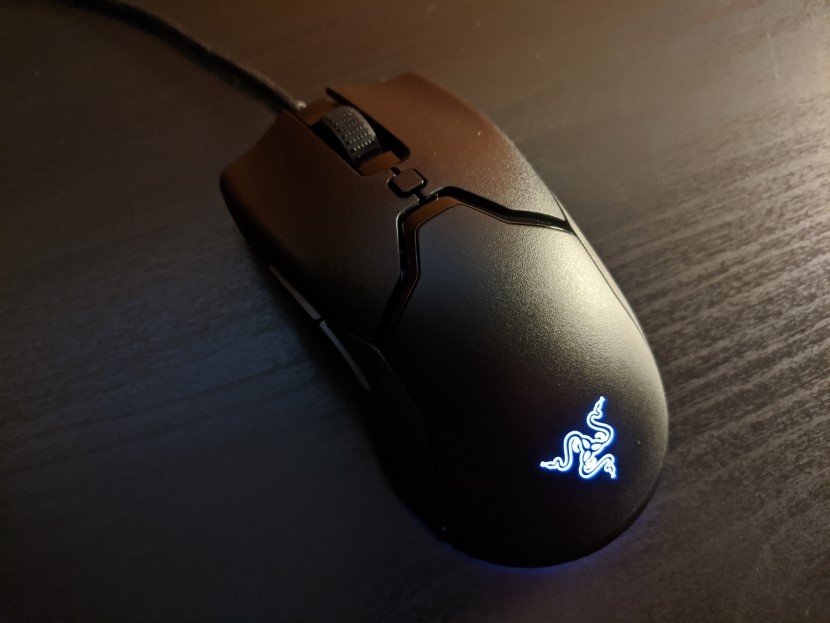 9. Glorious Model O Minus
An ambidextrous shaped, light-weight (61g) Glorious Model O Minus is an extremely handy gaming mouse if you are looking to do some professional gaming. The mouse provides a bonus if you are looking for something compact and light. What the mouse will not provide its customers is comfort. With its unique style, it helps those who have a habit of fidgeting through their games but it is not comfortable in the slightest.
As the name suggests, the Glorious Model O minus is a smaller version of the Glorious Model O. The design of the mouse is to boast its lightweight. The mouse also has a high-quality sensor of 12,00 CPI. It also has the iconic RGB. If you are someone with small hands, this could be just the gaming mouse as its compact size can enable fast movements for your gaming sessions.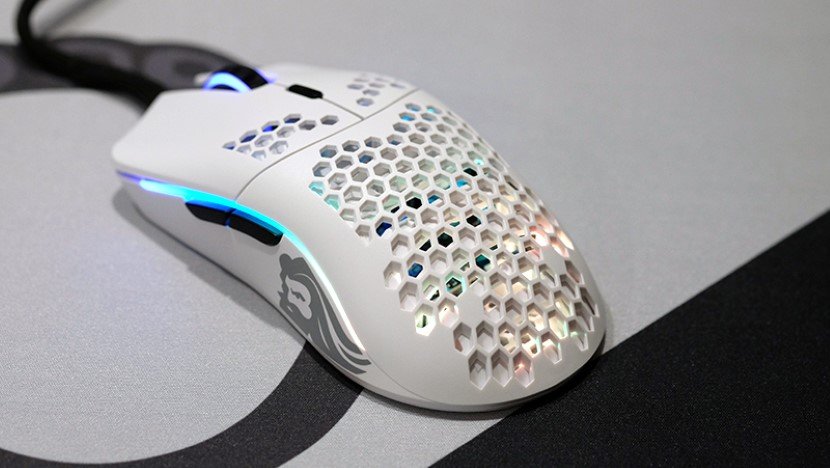 10. Cooler Master CM310
The mouse is built for both the left and the right-handed due to its ambidextrous shape and rubber sides. The Cooler Master CM310 is available to you at a price of $30 hence why it misses a lot of its customization such as RGB lights and DPI presets. If you are someone who can do without all of these customizations, CM310 can prove to be a stealthy choice for a gaming mouse. It does come with an RGB backlighting and a gaming-grade optical sensor, Pixart A3325. This helps gamers to efficiently compete in games with intense mouse accuracy.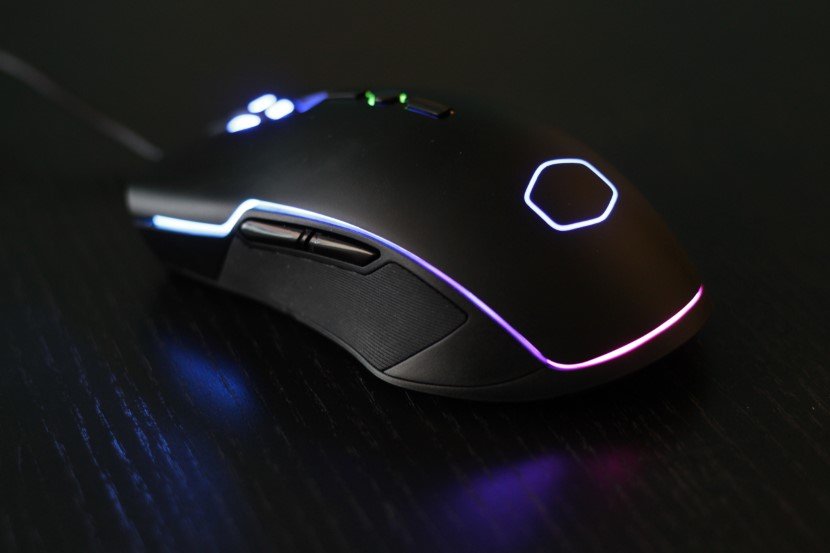 11. SteelSeries Rival 110
One of the cheapest mouse of this list is the SteelSeries Rival 110 which is priced at just $30. However, once used one can admittedly say that it should have easily cost double of its original price. The mouse comes equipped with 5 reprogrammable buttons and RGB lights. It offers a textured grip which makes it highly comfortable especially for gamers with larger hands, otherwise, the Corsair Harpoon would do nicely. The Rival 110 does not come with a high DPI rate but does deliver features of mice that are available in premium models only.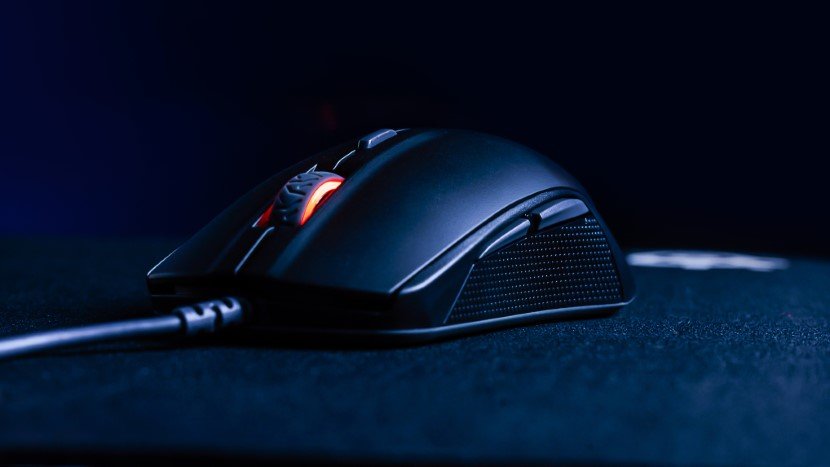 12. Cougar Surpassion ST
This gaming mouse is another one of those low budget mice that deliver more than what it costs. It is perfect for a right-handed, palm grip gamer. It is maneuvered with a PixArt PMW3250 optical sensor with a maximum 3,200 DPI rating which is customizable with a physical slider under the mouse. You can also find a second physical slider for adjusting the polling rate. The mouse also has 5 reprogrammable buttons and is extremely light-weight (95g)
13. Logitech G600
Gaming mouse with reprogrammable buttons would usually cost you an arm but not with Logitech's gaming mouse. The G600 comes with 20 reprogrammable buttons. It is marketed a cost range of about $30 and that is without the discount. It also has an 8,200 DPI laser sensor for maximum accuracy for gaming sessions. The G600 comes with 3 primary buttons where the third button is located at the side and functions at a G-shift button you can press with your thumb. This button enables the user to shift to a second command shift for the buttons. This feature gives the gamer an extra set of options to play with while gaming.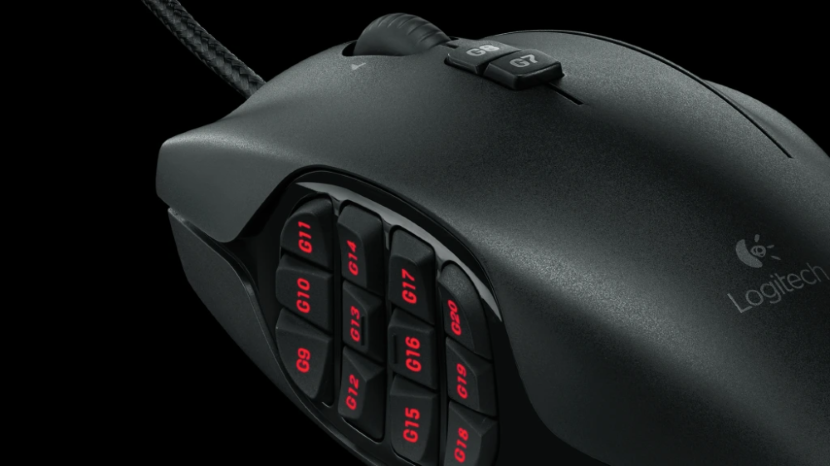 So, which mouse is the best budget gaming mouse?
The best budget gaming mouse really can't be tracked down to one, as it depends on what your preference is and what counts as the "best" for you. However, using this list, you can definitely have a better idea of what you're looking for when you go out to buy one.