Suspended Pinecone-inspired treehouse let's you enjoy splendid forest views
This compact looking pine cone tree house gives you all the woodland aesthetics you'd require! Designed by 02 Treehouse's Dustin Feider, the pine cone tree house resides in the midst of Bonny Doon, California. Despite the tiny comfortable area, the tree house can accommodate a double bed and overlooks the scenic views of the forest.
The basic structure of the house is made up of steel and wood adding up to a total weight of 5.5 US tons. The trees surrounding the house extend up to a height of around 60 feet. The house is suspended using cables from these surrounding trees and is glazed with acrylic windows.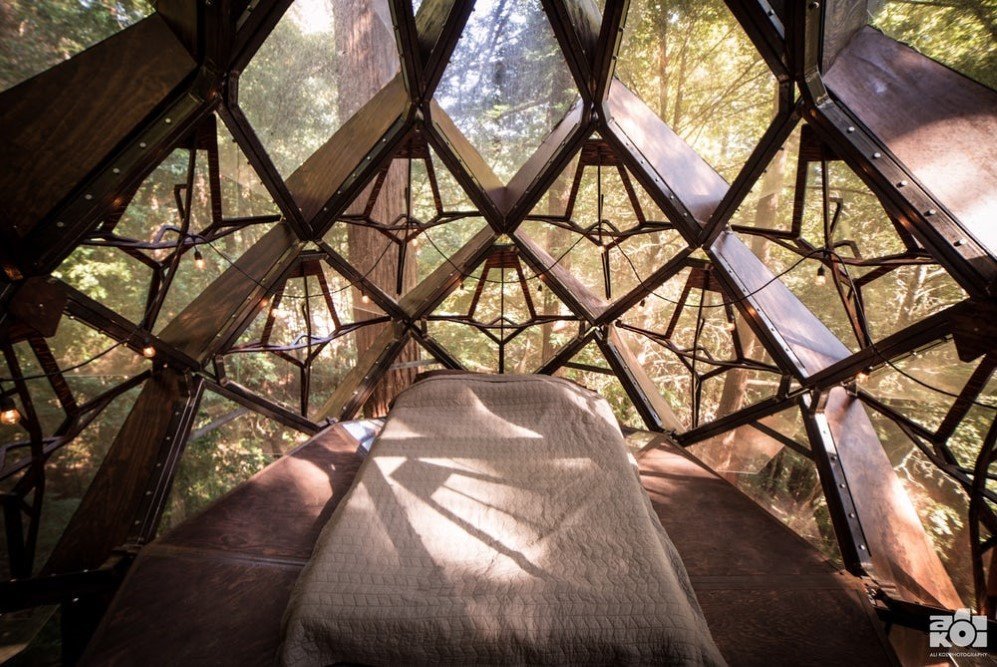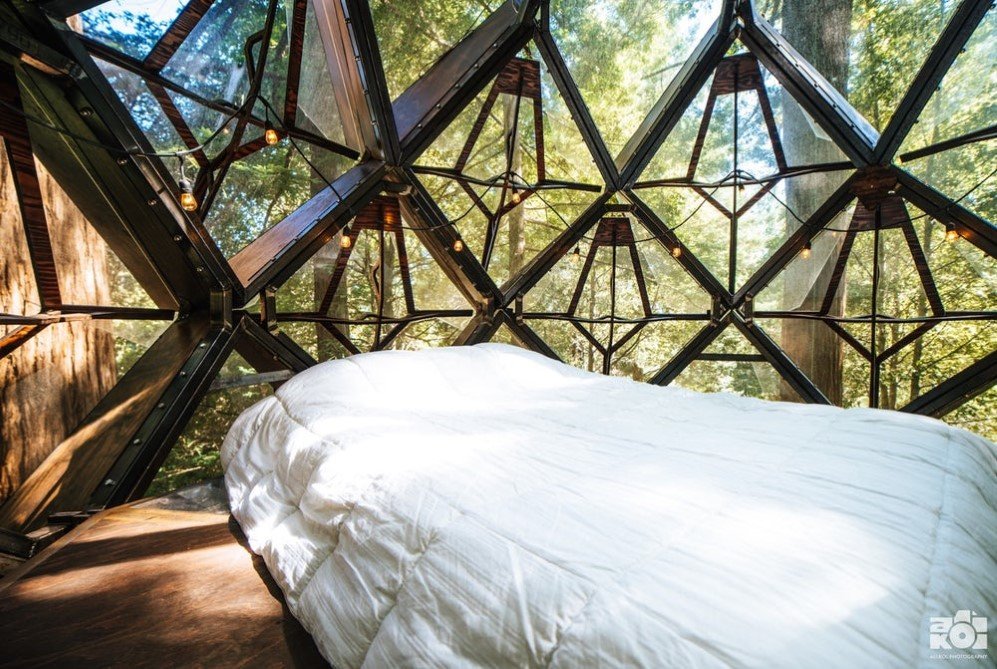 To make matters easier, the house was prefabricated and assembled together once it was hoisted mid-air using a chain hoist system and a scaffold.
The inside of the treehouse is kept simple and minimal and details are exempted There is a bed lying in the middle and some additional lighting. The house can be climbed up to the top using a ladder and a hatch and it is recommended to wear a safety harness while doing so.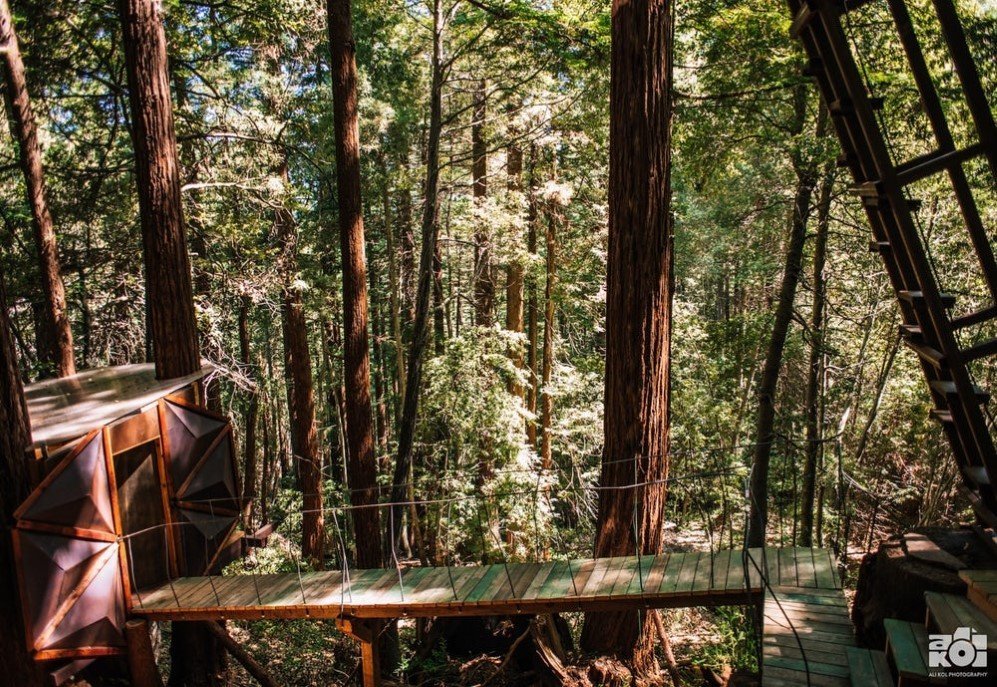 Recommended for you (article continues below)
A small inconvenience that can be faced by guests would be when they need to use the washroom. The bathroom along with a toilet is made on the ground across a walkway, separate from the hanging house. It includes a composting toilet, shower, and sink.
Previously, Airbnb was renting the pinecone stay house but it is now available for purchase. Although the house costs around US$150,000 including the toilet, catwalk and installation fees, the purchase will be worth a lifetime.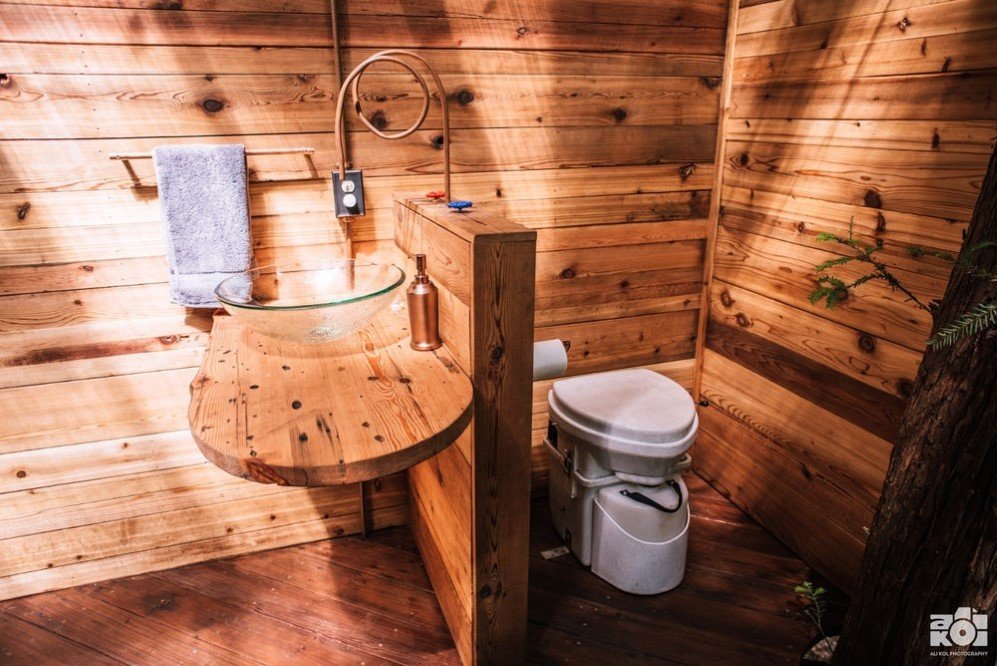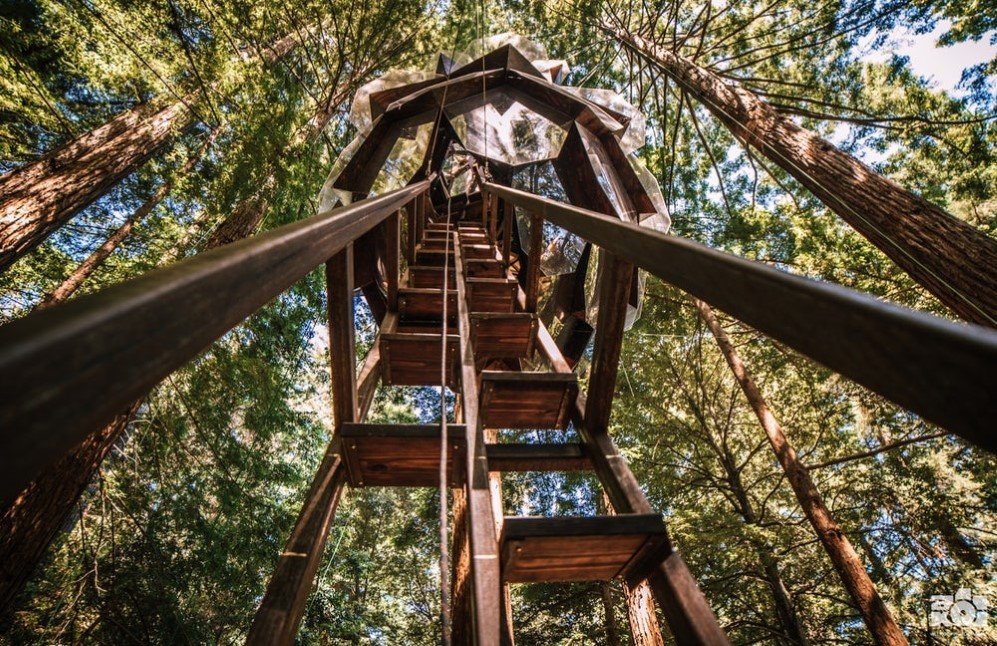 All Images: © Alissa Kolom
Architects: 02 Treehouse
h/t: New Atlas