This phone case captures your partner's perfect reaction as you present them the ring hidden inside the case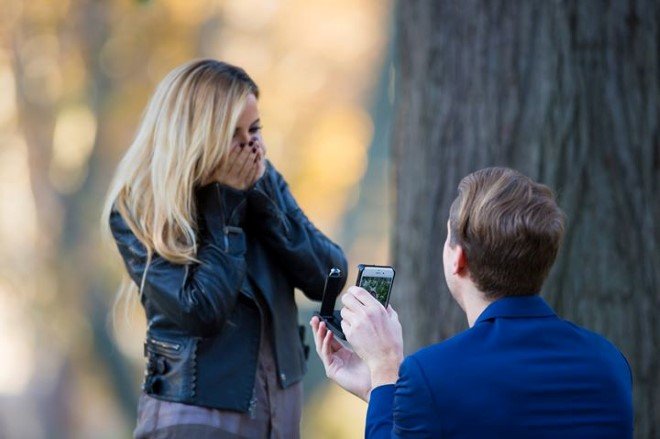 Who wouldn't want to record the surprised reaction of their partner as they go down on one knee to propose? However, doing so often involves a photographer and makes the concept of a private proposal null and void. It is due to this very reason that American based company, RokShok has introduced a phone case that conceals the engagement ring just like a box does and takes a photograph or makes a video, depending on your preference, of the memorable moment.
Other than taking just a picture or a video, RokShok also provides the option of live streaming of the engagement on social media hence making it possible for you to share your special moment with the friends and family that deserve to be involved while giving you and your partner complete privacy, too.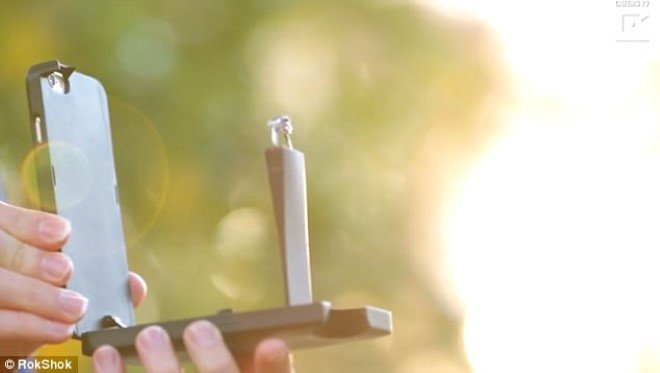 Recommended for you (article continues below)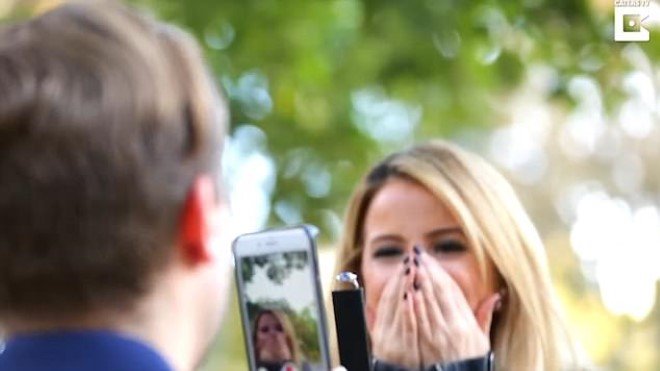 The phone case does seem to be awfully heavy, looking like an externally attached battery but it does hide any ring of up to 2.5 carats perfectly well. Hence if you want to make your proposal look genuinely like a surprise then RokShok is the way to go. Its retailing price is  $59.95 but you can pre-order it for only $39.95.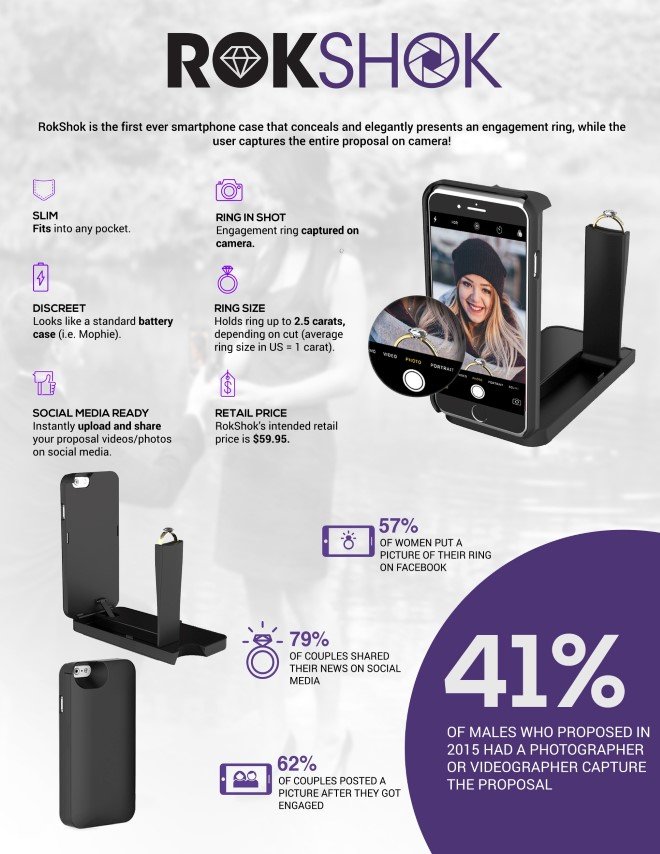 Images: RokShok
h/t: Daily Mail