Surena IV is the most cutting-edge humanoid robot revealed in Iran to this date
The Surena, a basic humanoid robot was revealed by researchers at the University of Tehran more than a decade ago. An upgraded version of that model has now been showcased by the Iranian robotics known as Surena IV. This version of the robot has several significant improvements when compared to previous versions. The robot is now able to copy a persons pose, grip a bottle of water and even write its name on a board.
Along with 50 researchers, Dr. Aghil Yousefi-Koma led a group at the University of Tehran's Center for Advanced Systems and Technologies (CAST) in designing this robot over the past 4 years.
This product now has new hands for greater dexterity and it can keep track of things with more accuracy. Now it can handle a greater range of objects that might be more delicate and it can also control power tools.
The Surena IV is designed to be more nimble and its walking speed has been improved to 0.7 km/hour compared to 0.3 km/hour of the previous version.
Although Surena IV is not as dynamic as Atlas, the humanoid robot from Boston Dynamics, but it can be compared to the likes of Honda's Asimo and UBTECH's Walker.
Recommended for you (article continues below)
The control loop of the Surena can now run at a higher frequency of 200 Hz. It has sensors that comprises of stereo cameras, force sensors in the ankles, inertial measurement unit (IMU) and encoders on all joints. A feature of text to speech is also included allowing the robot to identify and use basic speech.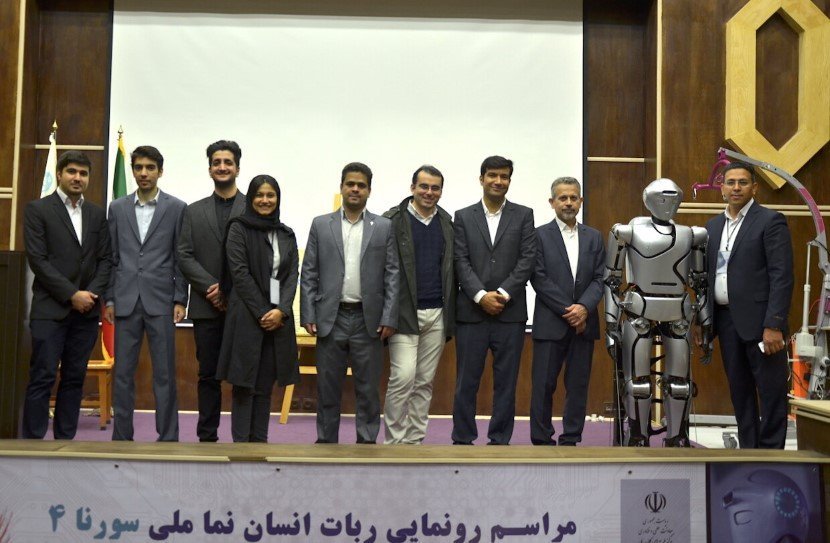 It is manufactured with the Robot Operating System (ROS) so all the controllers and sensors can operate together. They used different software like MATLAB and Gazebo for simulations of various behaviors like turning around or walking backwards.
Not only are the improvements made internally, the outlook of the robot has been revamped featuring new plastic covers giving the robot a sleek appearance. According to Professor Yousefi-Koma, this new version of the Surena Robot represents technological advancement with the hopes of inspiring people with the prospects of robotics.
Image Credits: © CAST
h/t: Spectrum