Studio Schicketanz designed a dream house exclusively for your canine friends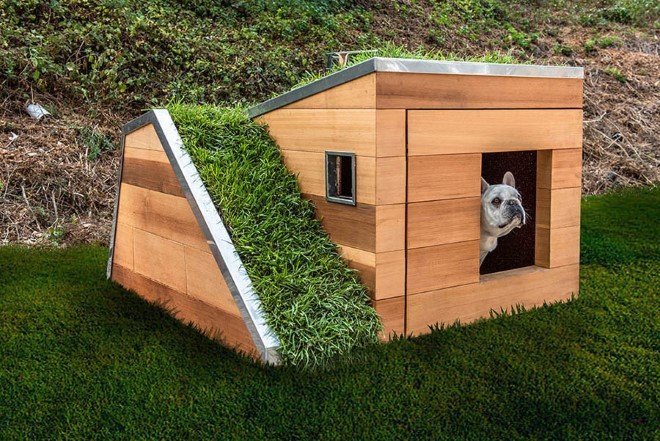 Like humans, dogs deserve a space that is completely their own. Hence, Studio Schicketanz came up with an eco-friendly design exclusively for our canine friends that come with a green roof and solar power!
Designed for the Society for the Prevention of Cruelty to Animals (SPCA), the Doggy Dreamhouse is a wooden-based structure that contains a multitude of playing options for your dog. Thanks to Lewis Builders, who constructed this house and installed a green roof consisting of grass put on top of chicken wire, gardening fabric, dirt and waterproofing. The smart design of a ramp allows dogs to easily access this roof, while a motion-activate faucet provides water to the grass and quenches your canine's thirst. In addition, there is a storage compartment located outside the doghouse that can contain toys and food!
RELATED: Which one is smarter, Cat or Dog? Science has put an end to this debate!
Studio Schicketanz's dedication to environmentally conscious designs is fairly evident thanks to the in-built solar-powered fan that allows your dog to cool down and relax after an activity-filled day, while a rubberized floor used in children's playgrounds provides a comfortable spot for your dog to lie on. There is also an iPad mount on the wall because apparently dogs need some screen time too. Furthermore, Doggy Dreamhouse also accommodates an easy cleanup for dog-owners by containing a movable front wall that reveals a drain built into the floor that takes in all the dirt and gunk.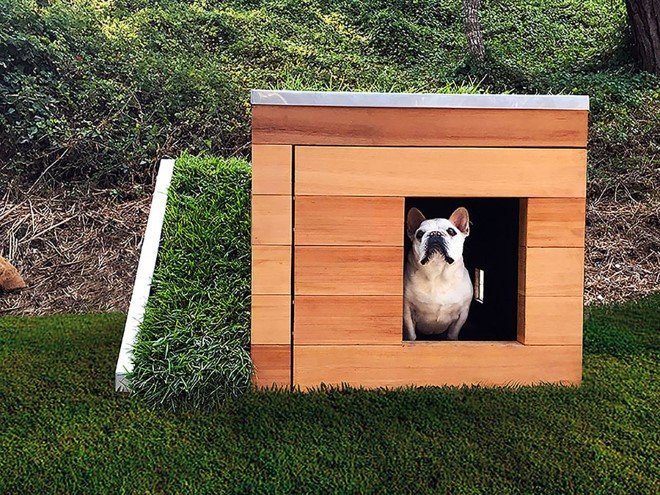 Recommended for you (article continues below)
The house provides and interactive play area for your pups, and although the company did not reveal the size of the house, the photographs tell us that the house is not for larger sized animals, and only for a pint-sized pups.
The doghouse was available for viewing at the Carmel Canine Cottages Competition hosted by Alain Pinel Realtors in Carmel, California from September 11 to September 15. It was auctioned off to a buyer and all the proceedings went to SPCA.
SEE ALSO: Learn more about your favourite animals with Brooke Barker's adorable illustrations
All Images: © Studio Schicketanz
h/t: Design Boom