This Star Wars Inspired House In South Korea Will Please Your Inner Nerd
Who doesn't want a house which is practical for a family yet reflects your personality? Moon Hoon, a South Korean architectural firm has answered to one such wish. The architect has created a Star Wars inspired home for one of its clients, who dreamt of becoming an astronaut in his youth.
Since the family wanted smaller physical footprint, the design of the house is rather irregular and incorporates inclined walls that are wrapped with wood deck from two sides. The exterior of the house shows clear reference to one the most popular science fiction series with its artefacts and design.
Despite of its wacky exterior design, the three story-house is perfectly practical for a family of four with 1,410 square feet floor space and plenty of windows for ventilation as well as to allow an ample amount of natural light into the home.
Recommended for you (article continues below)
The architect has further played with the house by making a secret room on the third floor which can be accessed through a door disguised as an operable bookshelf. Hoon describes the room as, "a place high up that could be a control room for the future Darth Vader or a Jedi."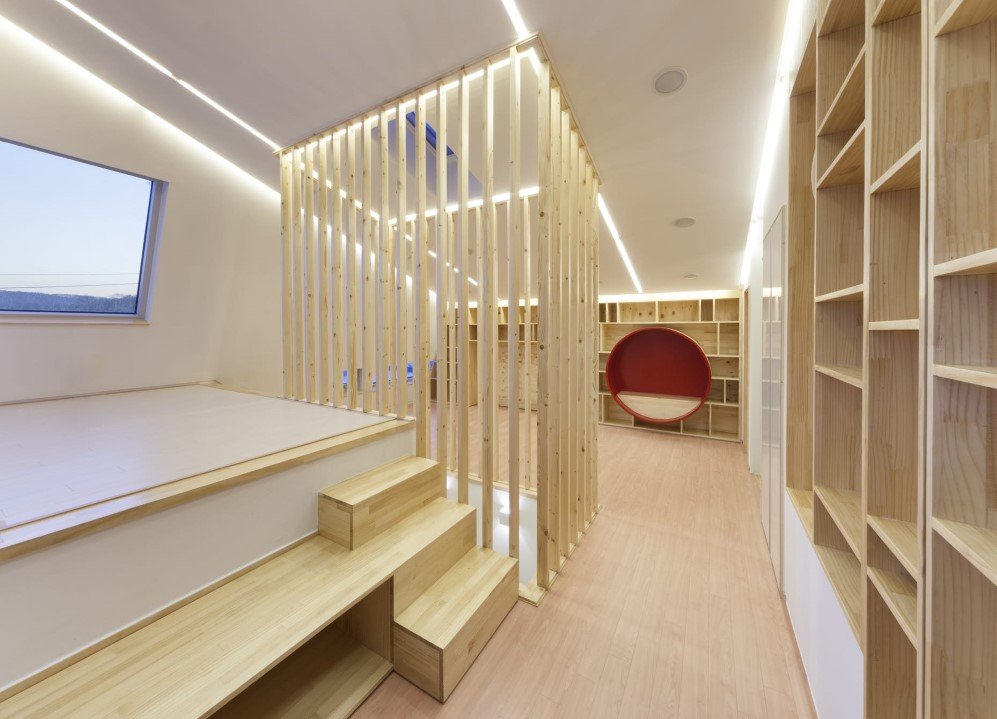 The StarWars house costs around US$ 192,000.
All Images by Namgoong Sun
References: Moon Hoon, Design Boom