Behold the striking beauty of the most stunning stained glass windows of the world
Stained glass windows have been a major element of almost every type of historic architecture since the 13th century. Philip Johnson, Oscar Niemeyer, and Antoni Gaudí are few of the world-renowned architects who have incorporated artists in their projects to fill the windows with intricate patterns and many untold stories.
Recommended for you (article continues below)
From La Sagrada Familia in Barcelona to Church of Notre-Dame au Sablon in Belgium, the striking artwork on these glass windows speak of the history of that time while adding beauty and illuminating the structures at the same time. This quality has intrigued many photographers and have ultimately led them to capture these windows cum artworks in beautifully composed pictures.
---
1. La Sagrada Familia, Barcelona, Spain
Image: Flickr / Michelle Miller
---
2. 'Glory Window,' Chapel of Thanksgiving, Dallas, Texas
Imgae: Flickr / Jeffrey Cooper
Image:  Flickr / John McStravick
---
3. Kings Chapel, Cambridge, United Kingdom
Image: Flickr / Andy Smith
Image: Flickr / CaptureTheDetails
---
4. Nasir Al-Mulk Mosque, Shiraz, Iran
Image: Flickr / Mohammad Reza
Image: Flickr / Zach Ho
---
5. Church of Notre-Dame au Sablon, Brussels, Belgium
Image: Flickr / Granpic
Image: Flickr / RURO photography
---
6. Grace Cathedral, San Francisco
Image: Flickr / Justin Kern
Image: Flickr / David Yu
---
7. La Sainte-Chapelle, Paris, France
Image: Flickr / Trey Ratcliff
Image: Flickr / Paul SKG
---
8. Gloucester Cathedral, Gloucester, United Kingdom
Image: Flickr / Jinxsi
Image: Flickr / Martyn Smith
---
9. Temple Emanu-El, New York City, New York
Image: Flickr / Joshua Bousel
Image: Flickr / Kent G Becker
---
10. St Peter and St Paul's Church, Lavenham, Suffolk, United Kingdom
Image: Flickr / Sg Thomer
Image: Flickr / Sg Thomer
---
11. St. Salvator Cathedral, Bruges, Belgium
Image: Flickr / T.Devinney
Image:  Flickr / Nigel Swales
---
12. Notre Dame Cathedral, Paris, France
Image: Flickr / Rudy Chiarello
Image:  Flickr / Mark Fischer
Image: Godong/Alamy
---
13. Cathedral of Maringá, Maringá, Brazil
Image: Flickr / Bruno Conceicao
---
14. Aix Cathedral, Aix-en-Provence, France
Image: Flickr / Tom Whitehead
Image:  Flickr / Christopher Shaw
---
15. Salisbury Cathedral, Salisbury, United Kingdom
Image: Flickr / Seunghyeon Choe
Image: Flickr / Seunghyeon Choe
---
16. Reims Cathedral, Reims, France
Image: Flickr / diligam_te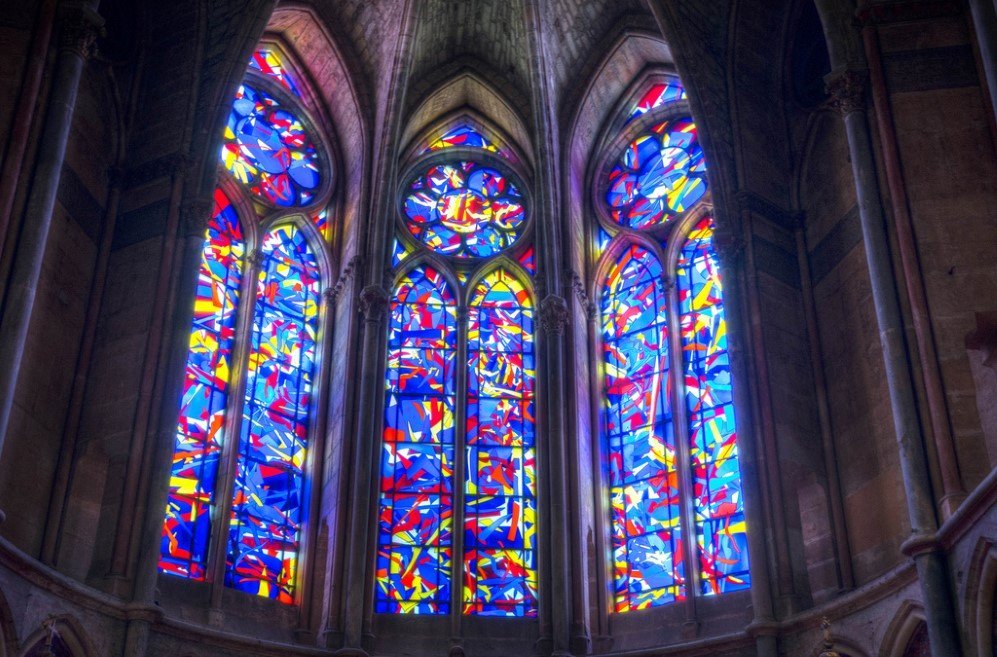 Image: Flickr / George
---
17. Coventry Cathedral, Coventry, United Kingdom
Image: Flickr / John Dalkin
Image: Flickr / John Dalkin
---
18. St. Martin's Cathedral, Ypres, Belgium
Image: Flickr / Chris Kemp
Image: Flickr / Steve Tilbury
---
19. St Nicolaaskerk Church, Amsterdam, the Netherlands
Image: Flickr / Gary Ullah
---
20. Siena Cathedral, Siena, Italy
Image: Flickr / Peter Schoen
Image: Flickr / Ween Diggity
---
21. Metropolitan Cathedral of Saint Sebastian, Rio de Janeiro, Brazil
Image: Flickr / Alter Lego
Image: Flickr / Game of Light
---
22. St. Clements Church, Hastings, Sussex, United Kingdom
Image: Flickr / Budby
Image: Flickr / Jules & Jenny
---
23. Cathedral of Brasília, Brazil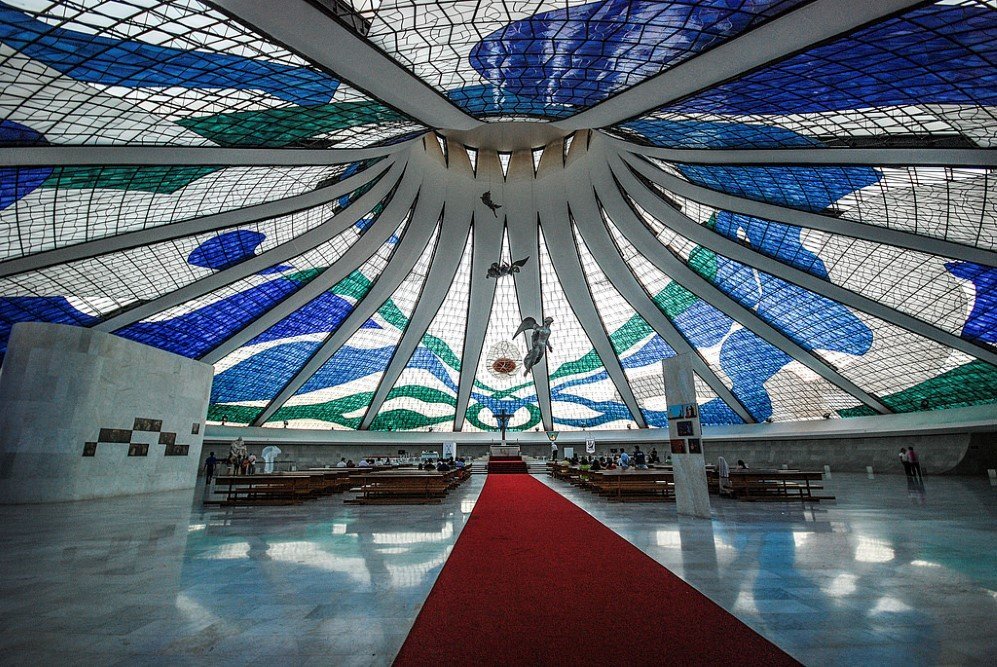 Image: Flickr / Nailton Barbosa
Image: Flickr / Gary McGovern
---
24. Aachen Cathedral, Germany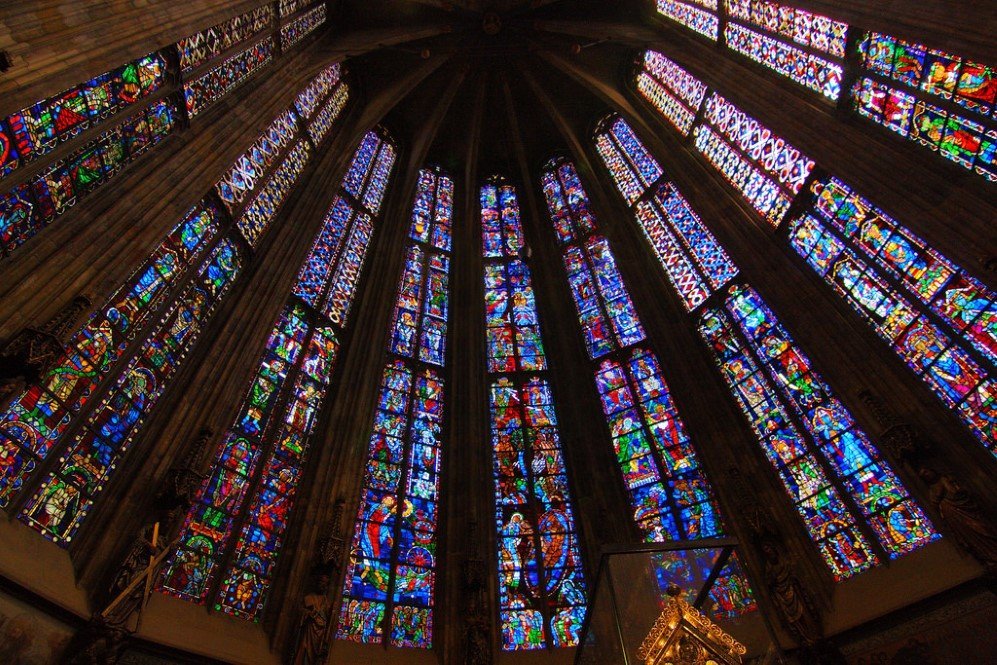 Image: Flickr / Kari Bluff
Image: Flickr / Patrick Kenawy
---
25. St. Joseph's Church, Le Havre, France
Image: Flickr / Agustín Santillán
Image: Flickr / Flickr / Christine Curtis
---
26. Chicago Cultural Center, Chicago
Image: Flickr / darthmauldds
Image: Flickr / Wei Ping Teoh
---
27. Galeries Lafayette, Paris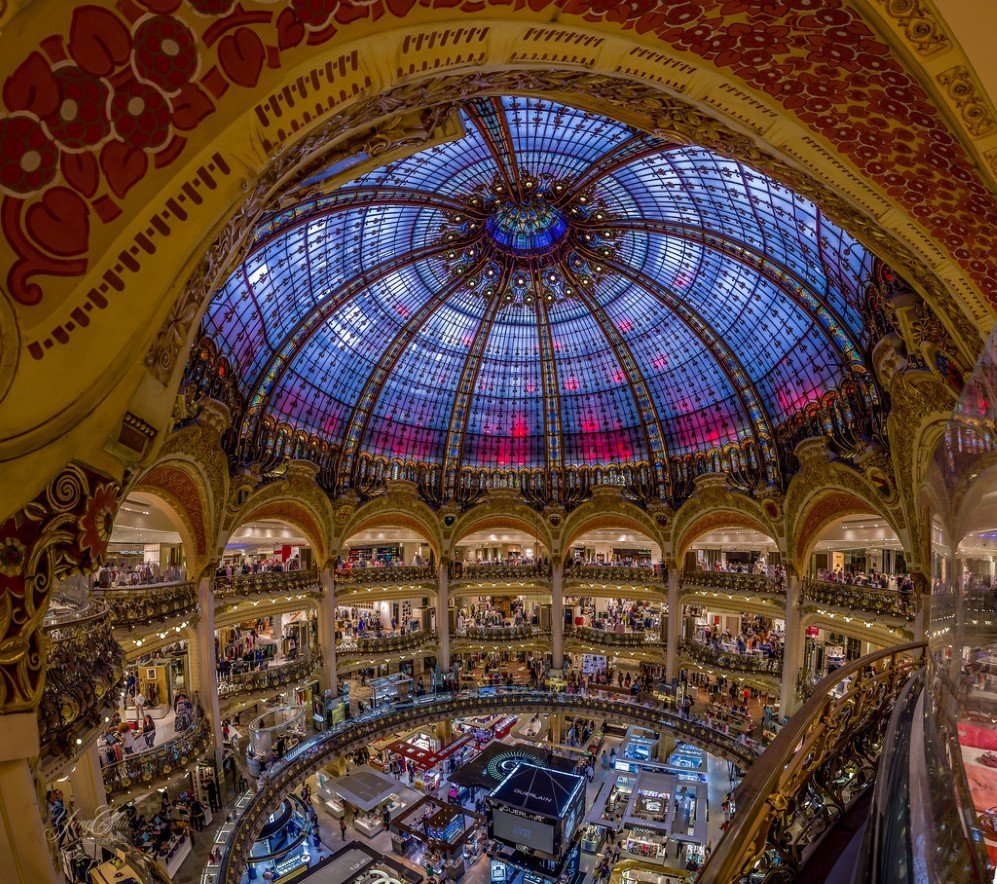 Image: Flickr / Yang Chin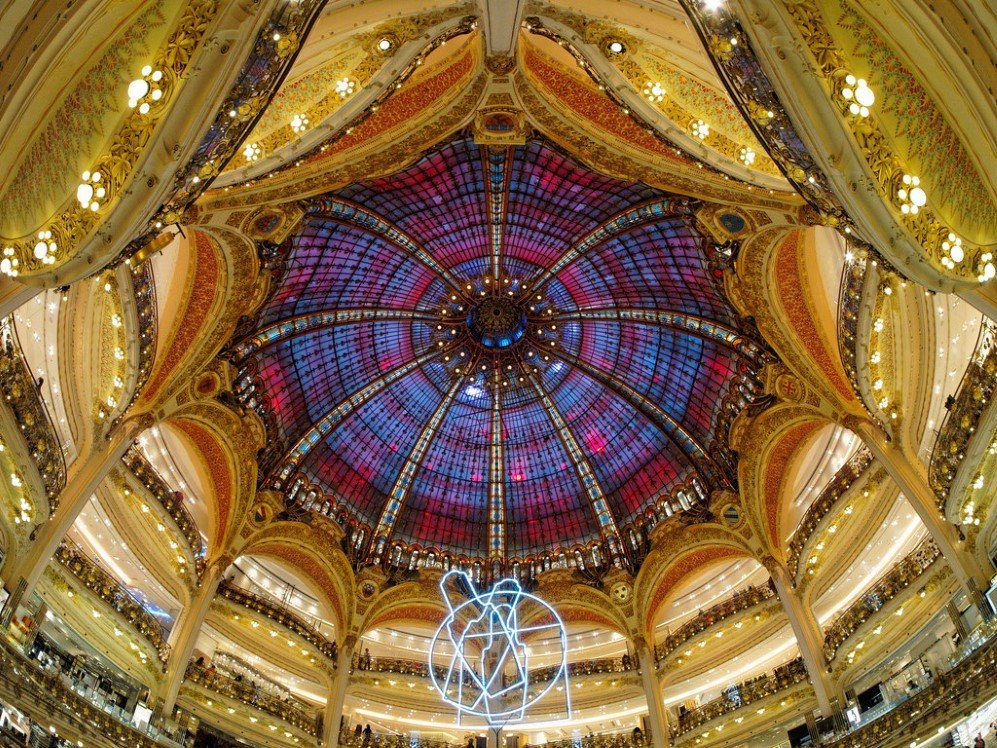 Image: Flickr / Haaghun
---
28. Gran Hotel Ciudad de México, Mexico City
Image: Flickr / Ole Steffensen
Image:  Flickr / Amp
---
29. National Gallery of Victoria, Melbourne, Australia
Image: Flickr / Julien Ambrosiano
Image: Flickr / R Marvin
---
30. York Minster Chapter House, York, England
Image: Flickr / Rich Bennett
Image: Flickr / Lee Collins
---
31. Palau de la Música Catalana, Barcelona
Image: Flickr / Paulo Valdivieso
Image: Flickr / Aleksandra Piechorowska