16 Off-the-Grid Spectacular Destinations You Need to Visit

Bring the inner "Gypsy" of yours back to life and visit these remarkably outlandish places to behold the beauty of these heavenly sights. As for now, you can just scroll down. 😉
Recommended for you (article continues below)
1. Bromo Volcano in East Java, Indonesia
Mount Bromo is an active volcano towering to an altitude of 2,329 meters (7,641 ft.). It is known for its spectacular sunrises, and majestic views.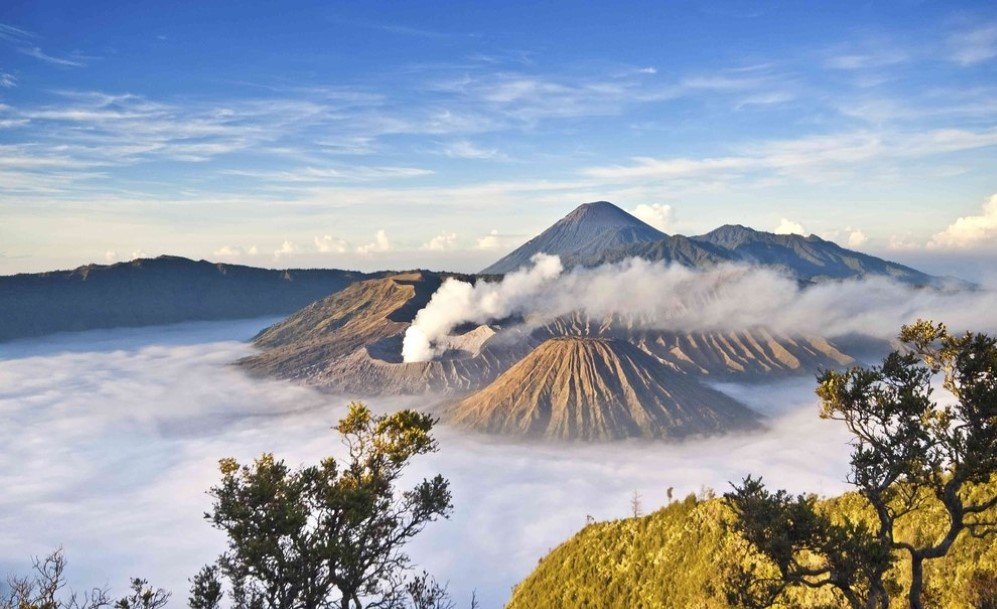 Image: Cn0ra / thinkstockphotos.com
---
2. Cave of the Crystals in Naica, Chihuahua, Mexico
It is a huge cave of extremely large naturally formed selenite crystals (gypsum). The cave's largest crystal found to date is 12 m long, 4 m wide and 55 tons in weight.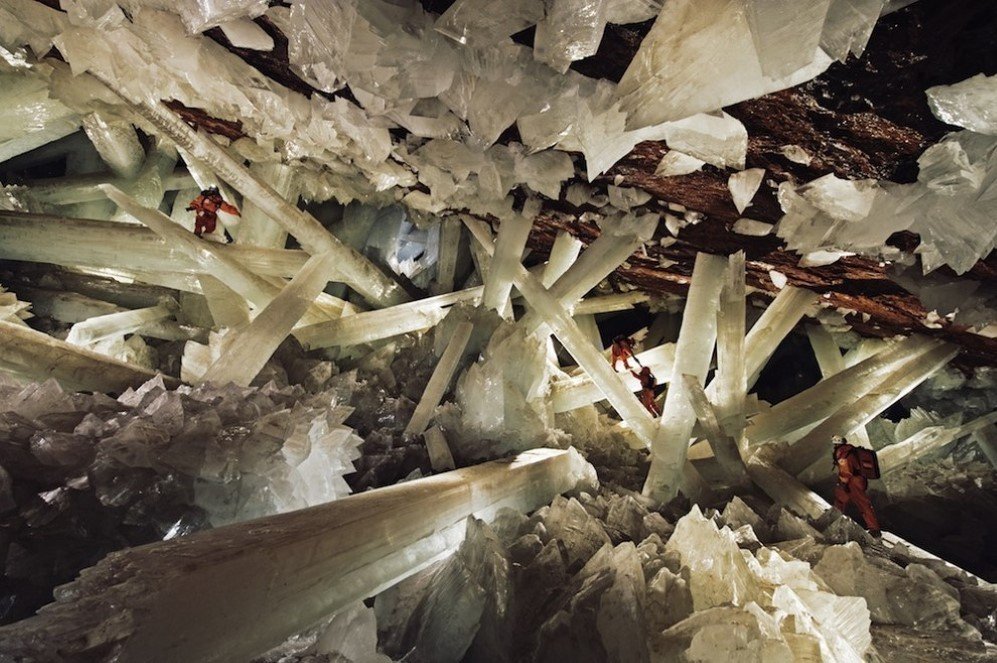 Image: CARSTEN PETER,  SPELEORESEARCH & FILMS,  National Geographic Creative
---
3. Cherry Blossom Avenue in Bonn, Germany
Heerstraße Street in Bonn Germany turns into a surreal enchanted tunnel of cherry blossoms, each year in spring season. The sight is an incredibly magical experience when the flowers are in full bloom. The average cherry blossom lasts for 7-10 days, depending on weather conditions.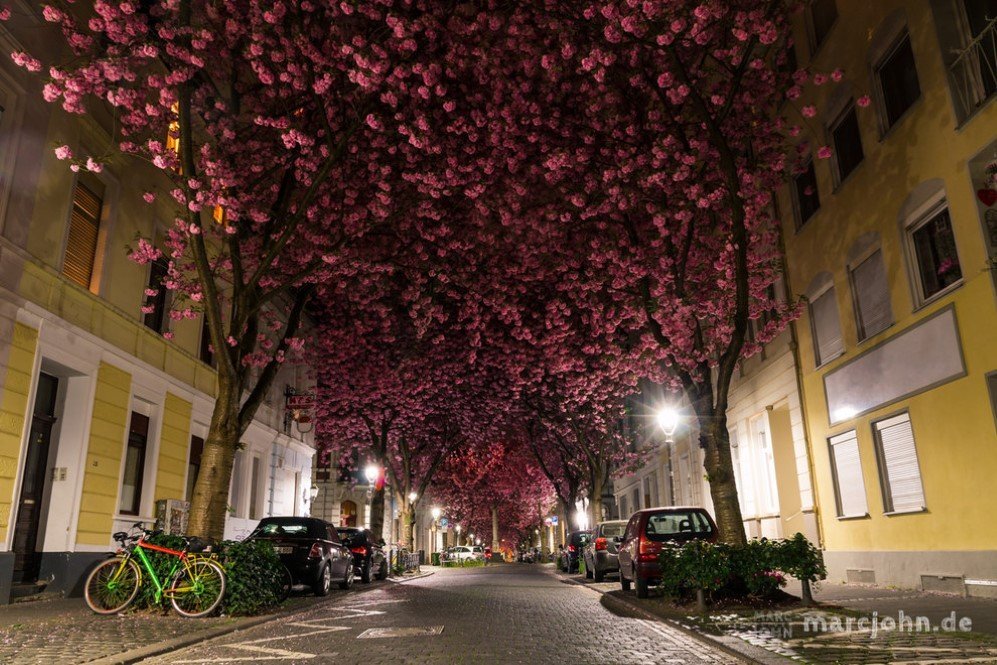 Image: Flickr mjohn2101 / Creative Commons
---
4. Dead Vlei at Namib-Naukluft Park, Namibia
The sight is kind of scary with red sand dunes and life-less trees.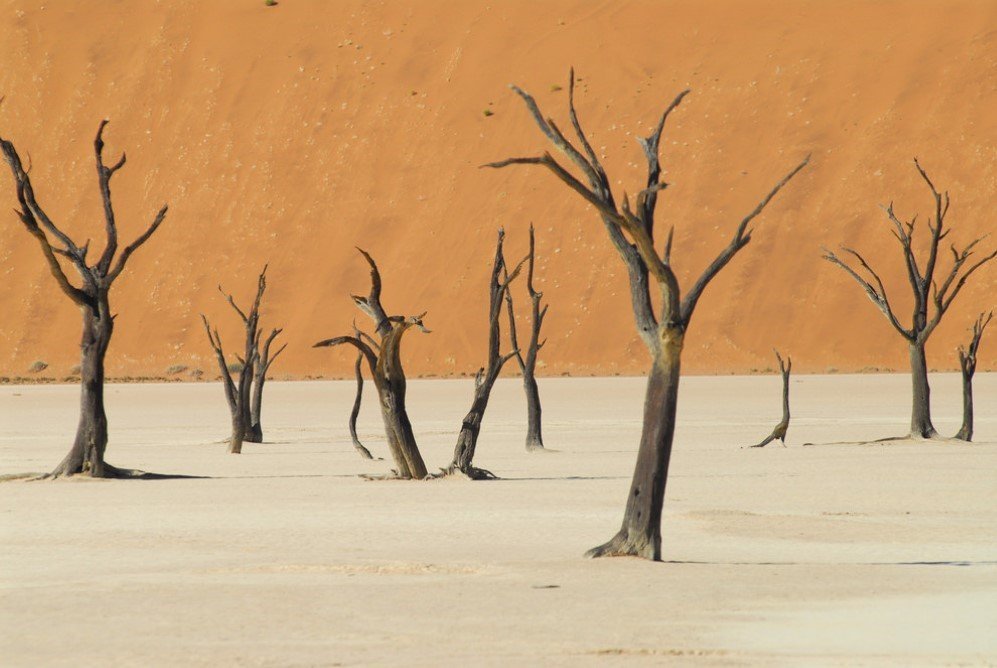 Image: raimond / thinkstockphotos.com
---
5. Enchanted Well at Chapada Diamantina in Bahia, Brazil
Swim in the crystal-clear waters which can be as deep as 120 feet. The water is so clear that one can see the underlying rocks.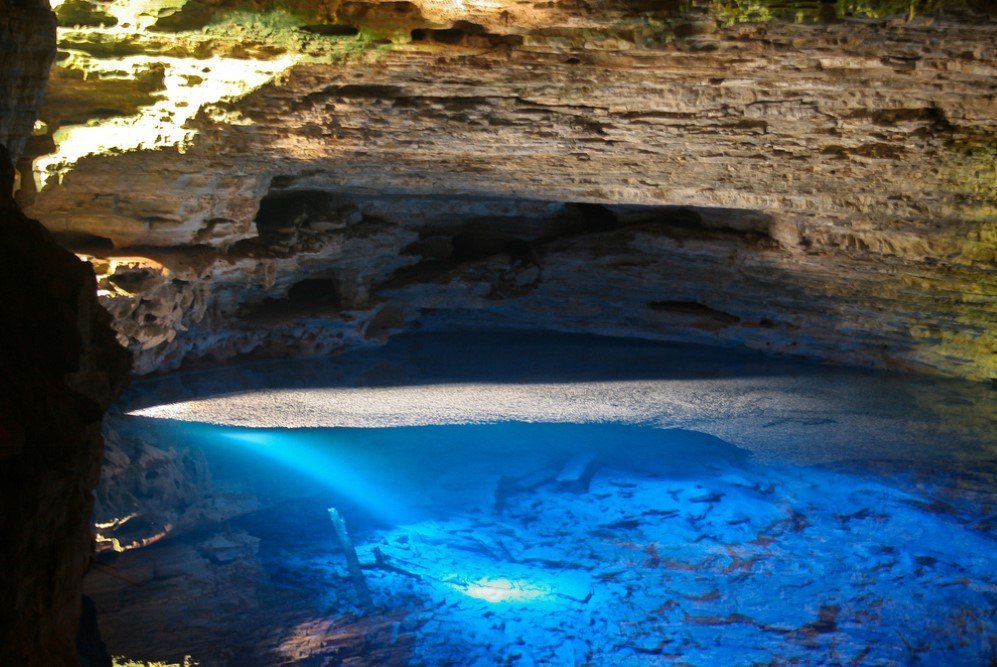 Image: Flickr / galeria_miradas / quora.com
---
6. Giant's Causeway, Northern Ireland
40,000 interlocking basalt columns make-up the Giant's Causeway which were the result of a prehistoric volcanic eruption.
Image: Gerardo_Borbolla / thinkstockphotos.com
---
7. Great Blue Hole (submarine sinkhole), Belize
The Great Blue Hole is a World Heritage Site of the United Nations Educational, Scientific and Cultural Organization (UNESCO). It is an attractive destination for scuba divers.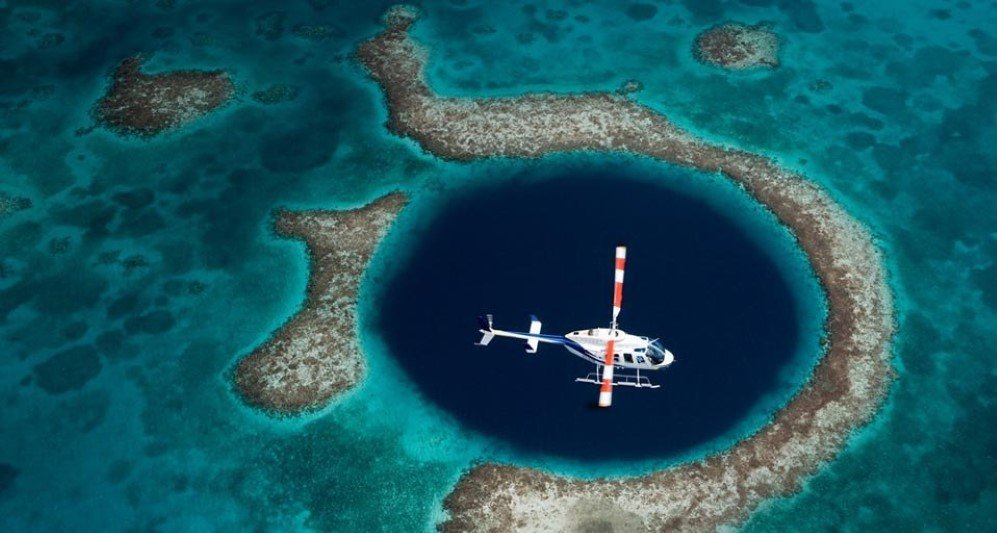 Image: Flickr / sully_aka__wstera2 / Creative Commons
---
8. Huanglong Scenic Valley in Sichuan, China
Huanglong Scenic Valley also known as 'World Wonder' and 'Fairy Land on Earth' is famous for its colorful pools, waterfalls, snowcapped peaks and diverse forest ecosystem.
Image: Flickr / ist4u /Creative Commons
---
9. Kamchatka Ice Caves in Russia
The half-mile long cave was formed by a stream that flows through glacial fields at the bottom of the volcano.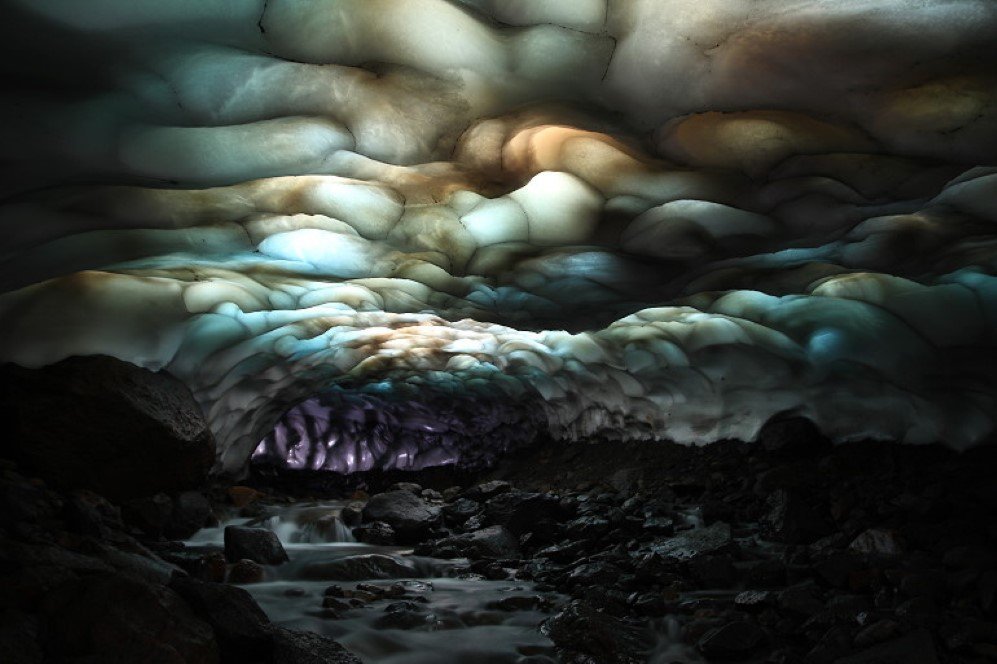 Image: Flickr / MarcSzeglat
---
10. Machu Picchu in Peru – Lost City of the Incas
Machu means 'Old' and Picchu means 'Peak'. Machu Picchu stands 2,430 m above sea-level, in the middle of an extraordinary tropical mountain forest.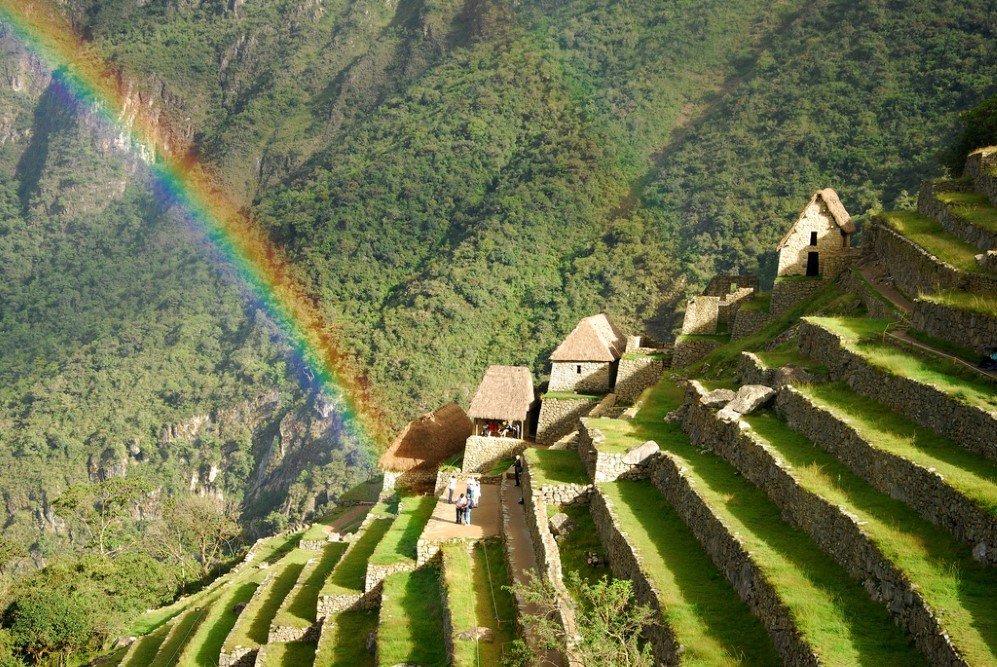 Image: Flickr / Josiane D.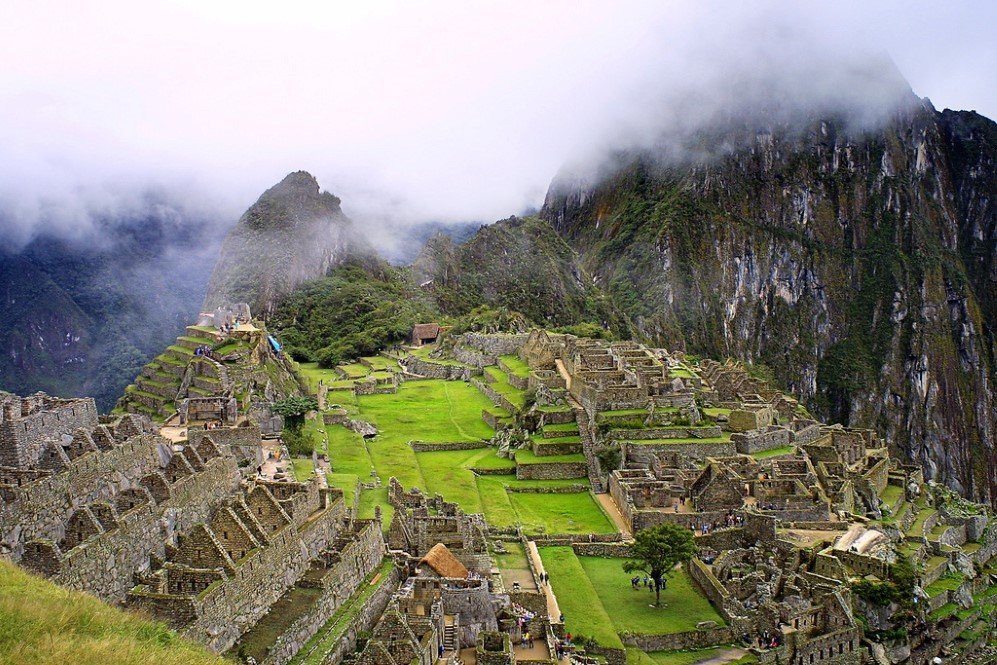 Image: Flickr / titoalfredo
---
11. Nugget Point Lighthouse in New Zealand
Nugget Point Lighthouse offers amazing views along the coastline.

Image: Flickr / Christopher Crouzet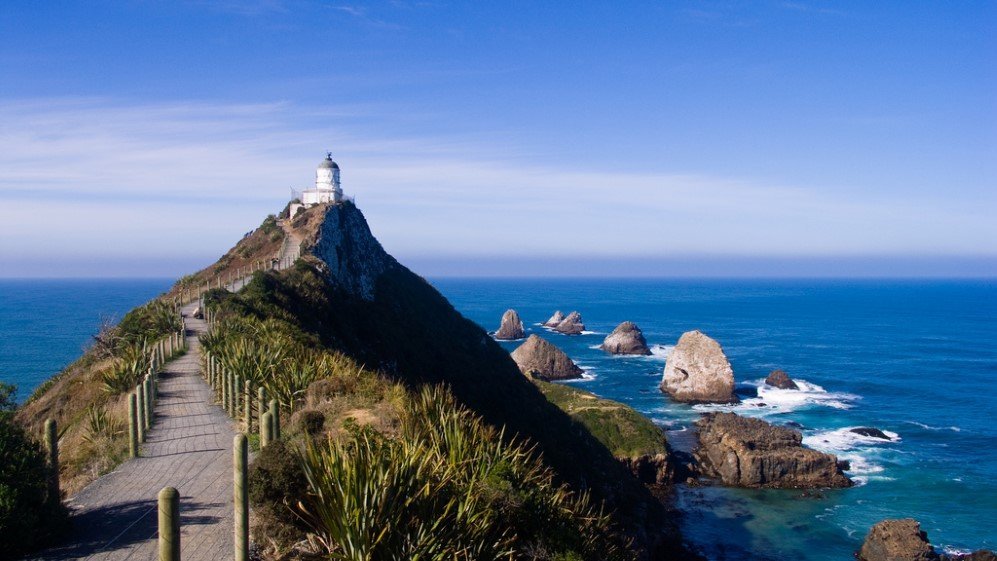 Image: Flickr / Héctor de Pereda
---
12. The swing at the "End of the World" in Baños, Ecuador
Would you dare to take a ride on this swing with literally no harness, net, or any other safety feature?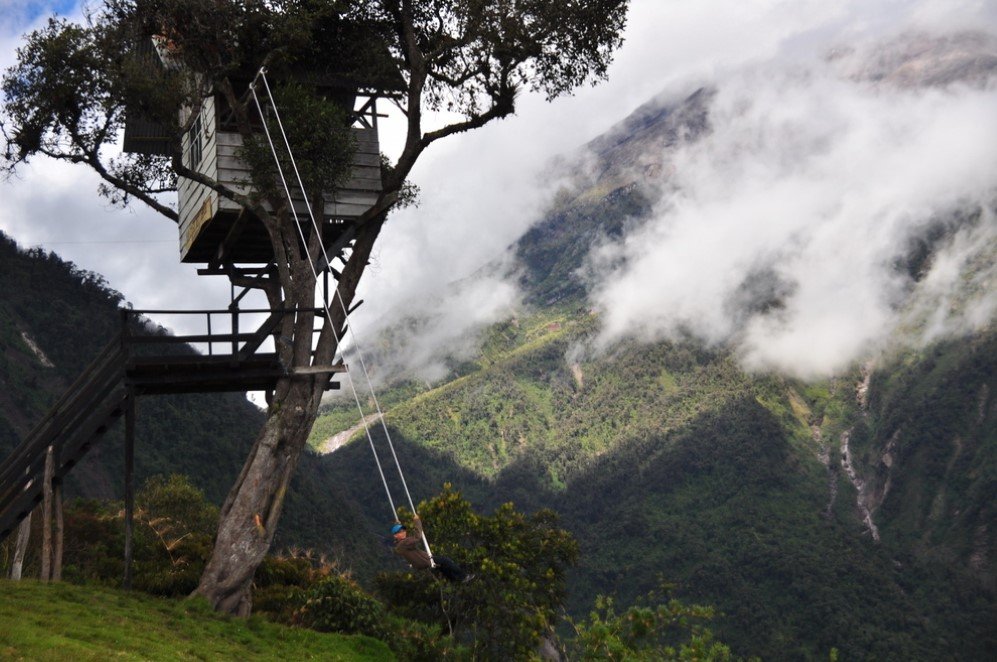 Image: Flickr / wurglitsch / quora.com
---
13. Ancient Theater of Epidaurus near Athens, Greece
This theater is known for its outstanding acoustics.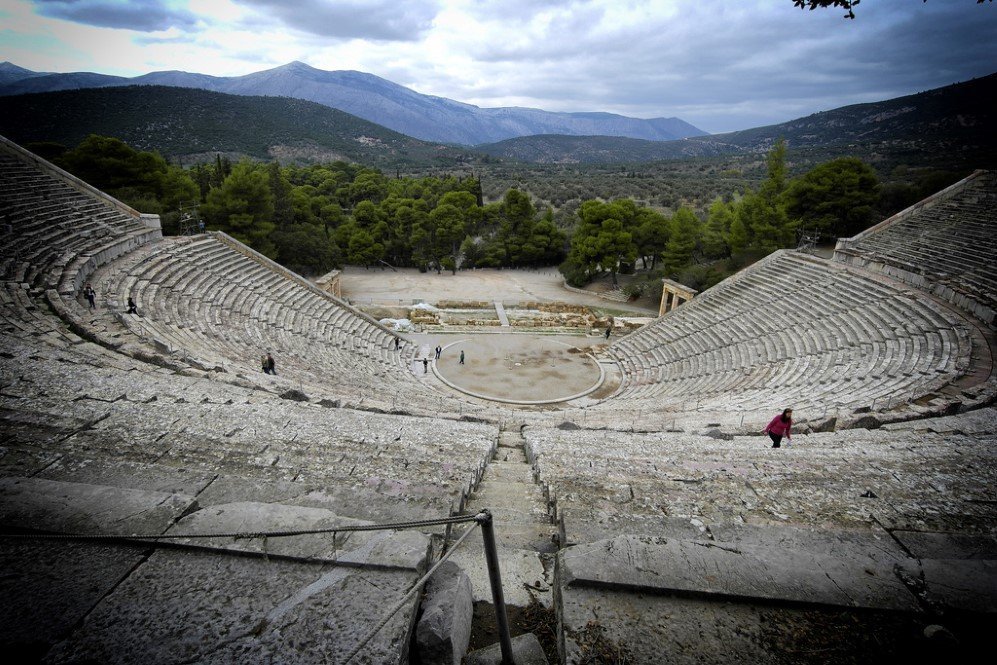 Image: Flickr / agdsanchez
---
14. Tulip fields in the Netherlands
The striking colors of the tulip bulbs are a distinctive sight in Holland during the spring.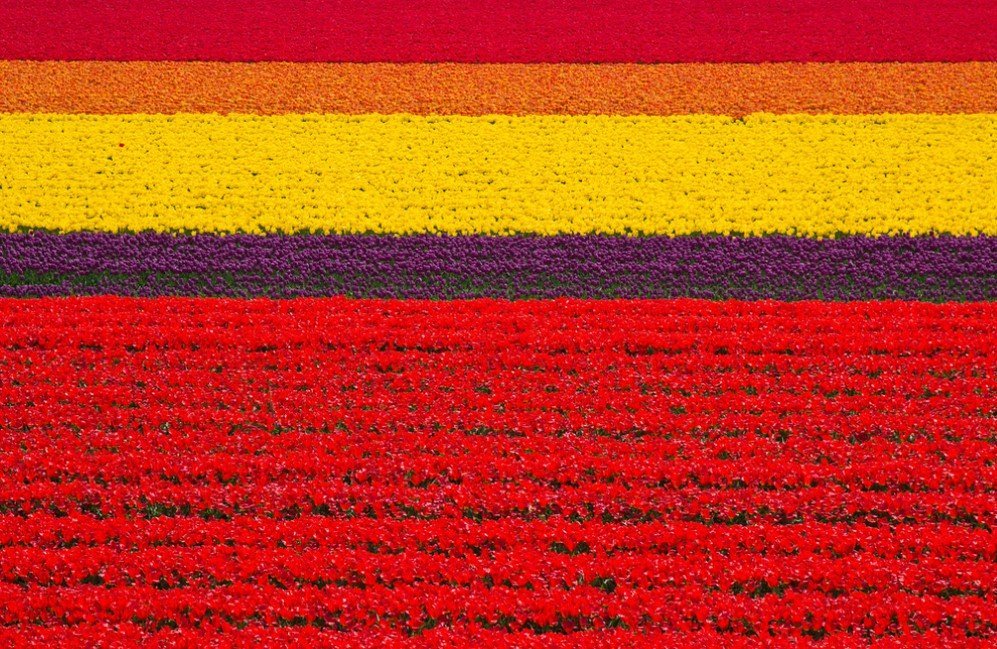 Image: Olgysha / Shutterstock / quora.com
---
15. Sea of Stars on Vaadhoo Island in the Maldives
Marine microbes called phytoplankton in water generating bioluminescence phenomenon create a starry effect on the shores of Maldives.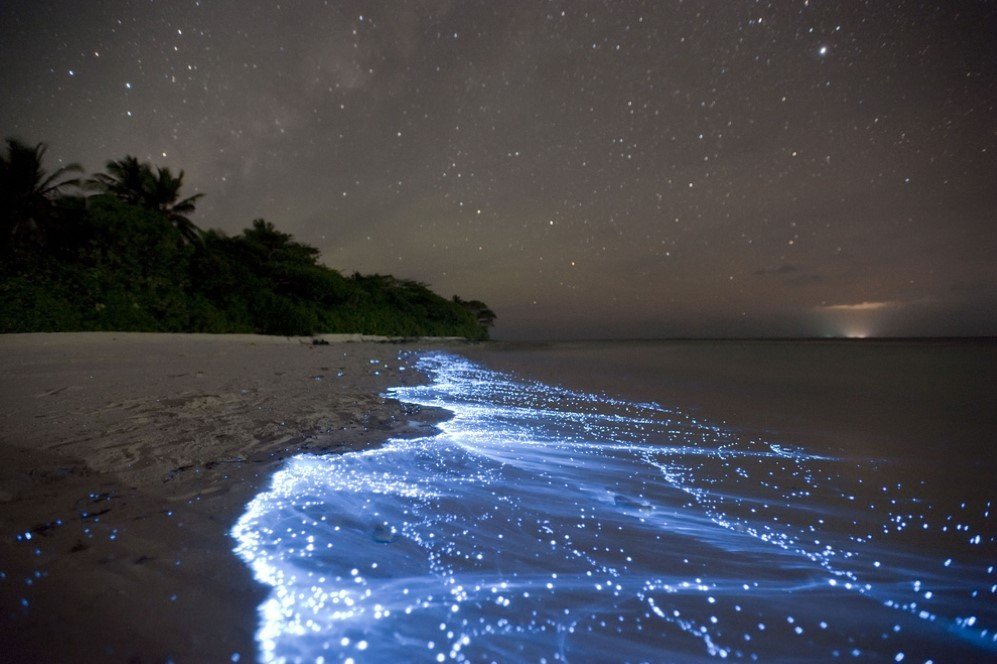 Image: DOUG PERRINEB / arcroft Media / Landov / quora.com
---
16. Villnöß in South Tyrol, northern Italy
With lush green fields surrounded by the mighty and pale mountains, Villnöß is heaven on earth.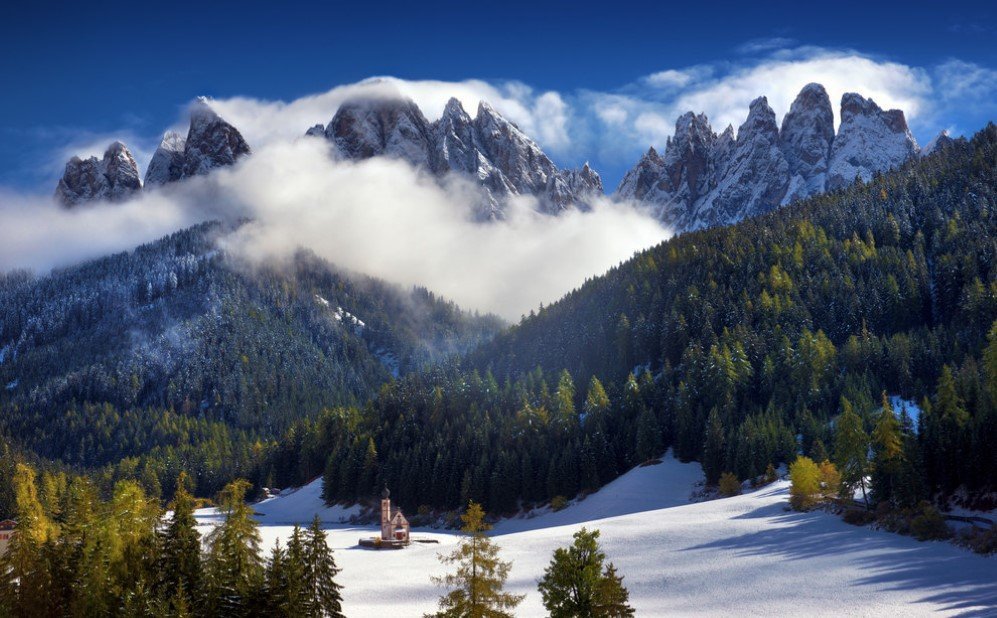 Image: Andrey Pomyantovskiy / thinkstockphotos.com
Source: Buzzfeed, quora.com