Somnox robotic pillow will help you sleep faster and better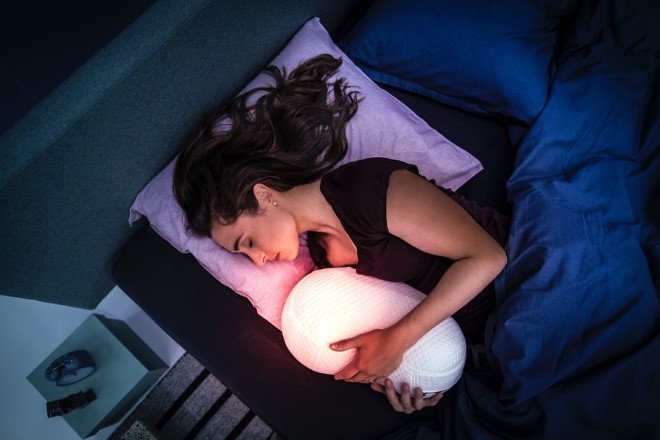 Unfortunately, the number of cases related to insomnia and sleep deprivation are increasing day by day so much that the Centers for Disease Control and Prevention (CDC) has declared sleep deprivation as a public health epidemic. In order to address this issue, a company has come up with 'Somnox' which is basically a robotic pillow!
The Somnox looks like a peanut-shaped mechanical pillow that is meant to be spooned. It not only helps regulate the user's breathing by adjusting breathing patterns but also plays sleep-inducing music. Just like rocking a baby helps him/her sleep faster, the pillow expands and contracts in a soothing rhythm which allows the user to slowly and subconsciously mimic that pace and fall asleep.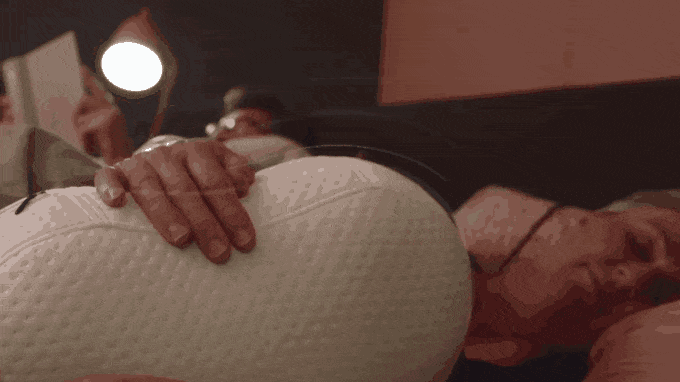 Image: Somnox
Coming onto the sleep-inducing music feature mentioned earlier, the Somnox has a built-in speaker along with an app that plays the sounds the user selects. Even though there are various pre-set heartbeat sounds, guided meditations and lullabies, the user has the freedom to upload and play his/her own playlist.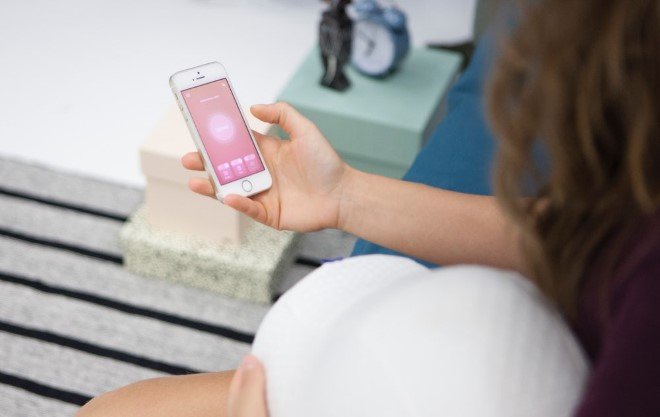 Recommended for you (article continues below)
Image: Somnox
The concept isn't novel as there have been hi-tech sleep aids in the market that play sounds to help people sleep peacefully. For instance, SleepCogni is one such device that uses waves of light and sound to calm the users and put them to sleep. You may have heard about 'Dreem' as well – the one that vibrates the skull with sound waves to induce and improve sleep. Many were skeptical about the breathing rhythm feature but the company backed their product by quoting studies that prove how sleep improves with a slow breathing rhythm. Moreover, in order to gain people's confidence, the company carried out its own testing (room for bias?) and shared the test results. According to them, 90% of the people fell asleep faster while 70% felt that they had slept better than usual.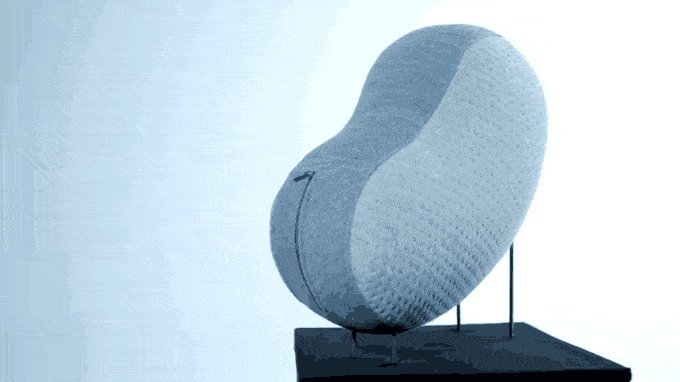 Image: Somnox
As for the size, the Somnox is 14 inches long and 8 inches wide with a height of 5 inches. It weighs 1.9 kilograms which is equivalent to 4.2 pounds – this is because it is made up of soft polyurethane mattress foam with a nylon shell and a washable outer cover. The estimated cost is US $527 and is likely to go up on Kickstarter. According to the company, shipping will begin by the start of July and is currently being manufactured.
Here's to hoping for a better, well-rested future!