Somebody in Japan designed an elegant Cat Tree that will cost you 1 million yen
Designer Yoh Komiyama believes that aesthetically pleasing structures shouldn't be for humans only. He felt that architecture for animals should be just as beautiful. Hence, after pairing up with Japanese cat product company RINN, Yoh designed the most magnificent Neko Cat Tree. Since most fashion conscious cat owners complain about dull and boring cat trees available in the market, this hollow tube-shaped tree sets a new standard for traditional cat furniture that is normally not so pleasing to look at. As glamorous as it is, this Cat Tree costs a hefty 1 million yen ($8,830 USD).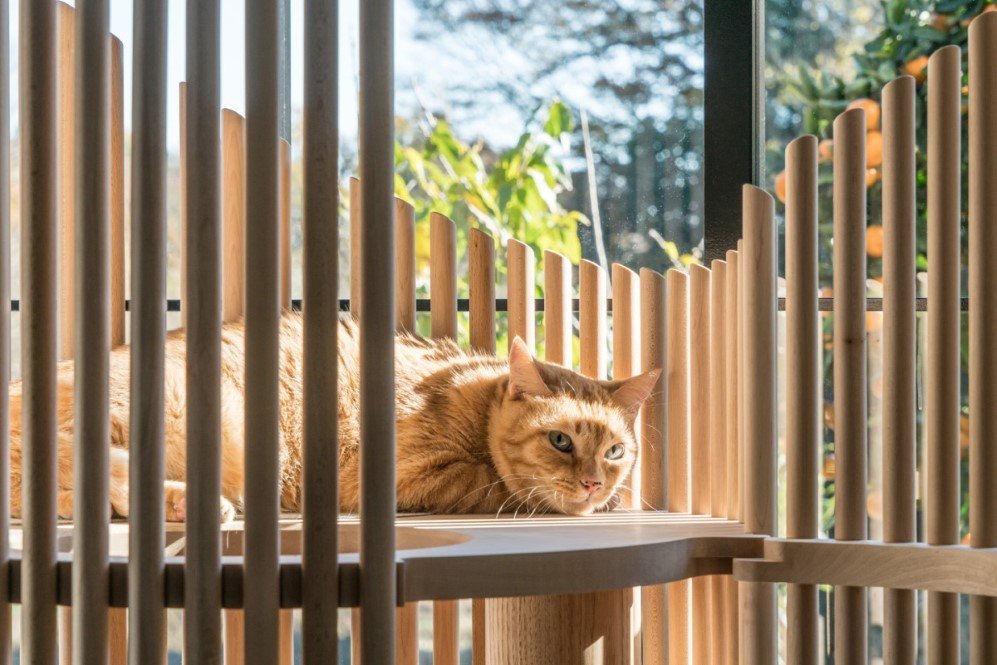 This pricey high-end playground is made out of high quality imported materials, which ensure the durability of the structure. The strong marble base brought in from Greece keeps the tree stable and prevents it from falling over. By using fabrics from Denmark and hemp rope from japan, the tree looks very subtle and at the same time highly classy. Evenly spaced spherical timber rods imported from Japan's Hida region surround the structure making the space well lit. Furthermore, the earthy tones in the furniture make it suitable to adapt to any room interior. In all honesty, it looks much nicer than regular human furniture.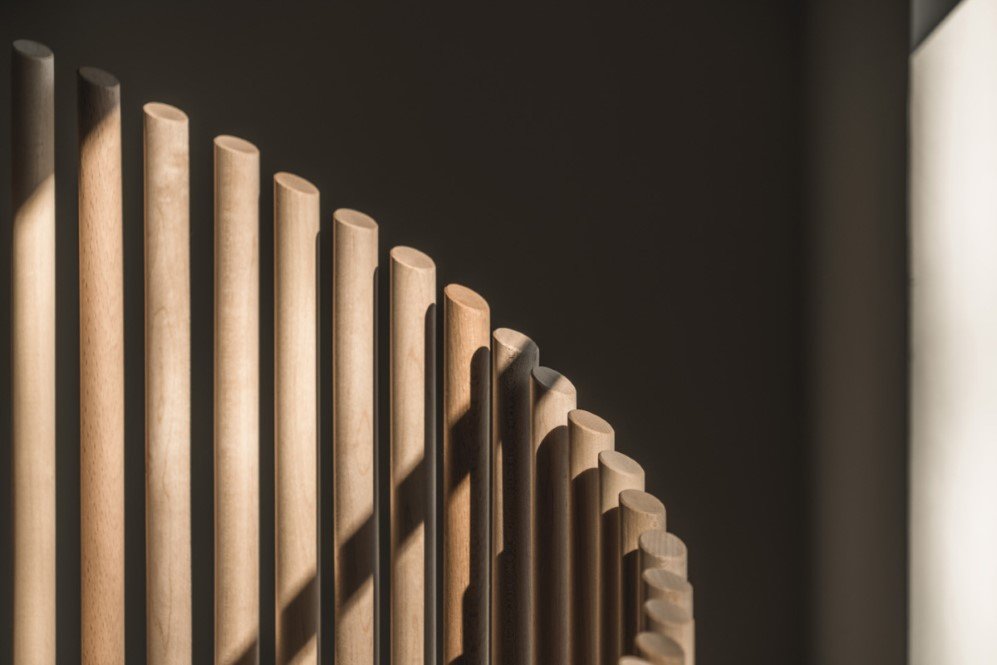 The end aim of the designer was to set apart a private place for a cat where they could sleep, play or groom themselves while keeping design conscious owners satisfied.
Recommended for you (article continues below)
 "The spaces in between each cylindrical post provide glimpses, and thus convey the mutual presence, of both cat and human, maintaining a furtive connection between the two for a greater intimacy," says a statement on Yoh Komiyama's website. "As the axis of rotation is built in the outer structure, it can be opened like a door for easy maintenance."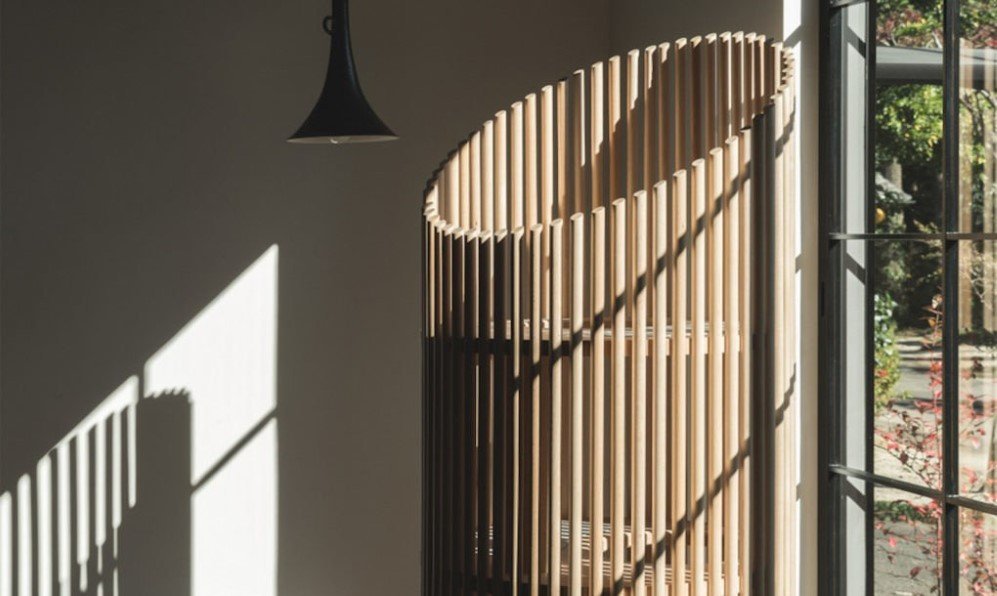 As fashionable as it is, the tree is also quite practical and caters to the cat's needs. The marble base also helps regulate the cat's body temperature while the hemp at the base of the structure proves to be a good scratching post for the cat.
Images: © Yoh Komiyama
h/t: Spoon Tamago