Gorgeous Solar-Powered 'Pipe' Sculpture Can Produce 1.5 billion gallons of drinkable water from Seawater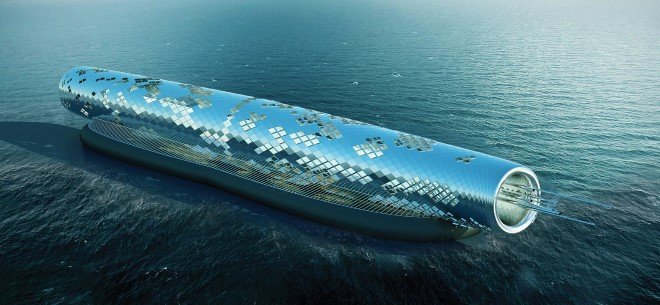 Water crisis! Energy crisis!
Two of the most significant issues that almost every nation is facing in today's world. It is of no surprise that competitions these days aim to promote the concepts of renewable energy, sustainable development and water management. Last year, the Land Art Generator Initiative Biennial Design Competition for Santa Monica pier in California had many interesting entries. One submission, however from a Canadian engineering firm Abdolaziz Khalili and Associates caught the attention of many and reached the finals.
So, what was their idea? It had to be something that looked aesthetically pleasing but at the same time served the society in more useful manner. They came up with 'The Pipe'. It is a shiny piece of floating art off the coast to desalinate sea water using solar power! How amazing is THAT? As per the requirements of the competition which was to play around with the concepts of electricity and clean water generation, the team came up with this mind-blowing idea.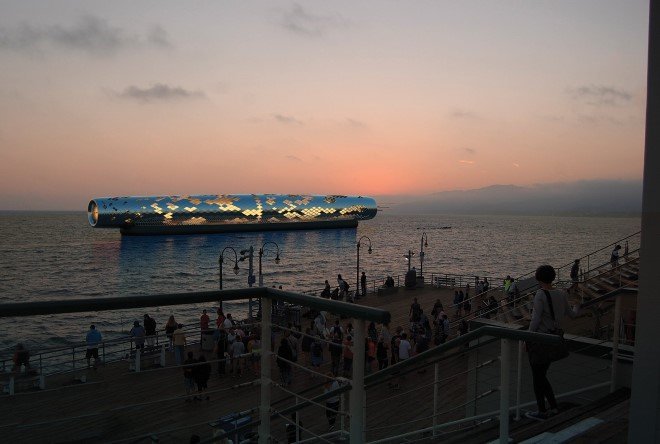 Image: Khalili Engineers
Desalination technology isn't hard to understand. It operates on the principle similar to that of reverse osmosis but requires excessive electricity and expensive machinery, and in turn produces polluted water and industrial waste. Trying to minimise these adverse effects, the engineering firm focused on harnessing solar power by installing solar panels that generated 10,000 MWh of power each year. This energy was then used to pump seawater via electromagnetic filtration process that ultimately produced 1.5 billion gallons of drinking water. The engineers at the firm while explaining their concept said, 'Electromagnetic filtration uses an isolated electromagnetic field on pipes circulating seawater, separating the salts and impurities. The process is rapid and energy efficient.'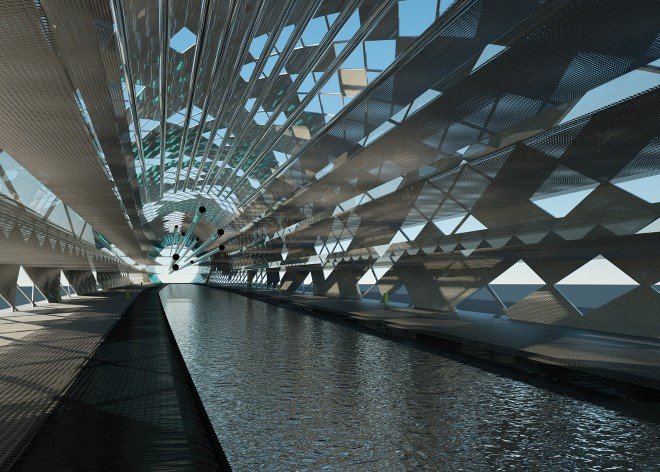 Recommended for you (article continues below)
Image: Khalili Engineers

Image: Khalili Engineers
Moreover, their 'Pipe' not only cleans water for drinking purposes but also has the potential to remove 88% salinity, making the water ideal for thermal baths. The engineers further said that, 'The drinking water is piped to shore, while the salt water is directed back to the ocean through a smart release system, mitigating most of the usual problems associated with returning brine water to the sea. The Pipe represents a change in the future of water.'
Image: Khalili Engineers
H/T: References: Land Art Generator, Design Boom, Business Insider