Solar-powered Aeon Explorer lets you inspect marine life without going underwater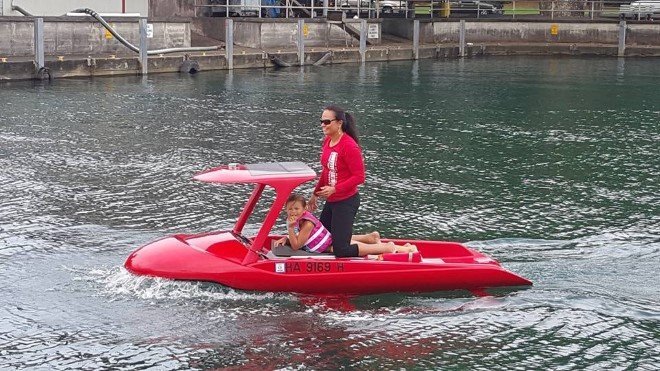 Snorkeling has always been the most traditional and sought out way for exploring marine life near the shores. However, it's not preferred when one desires to traverse waters that are far from shore.
Hence, a group of entrepreneurs in Kona, Hawaii designed the Aeon Explorer, which is an electric personal watercraft that allows its users to see beneath the surface. All they have to do is lie flat on the fiberglass-bodied craft and look through the acrylic window located on the underside. Users can also look up to navigate through the waters.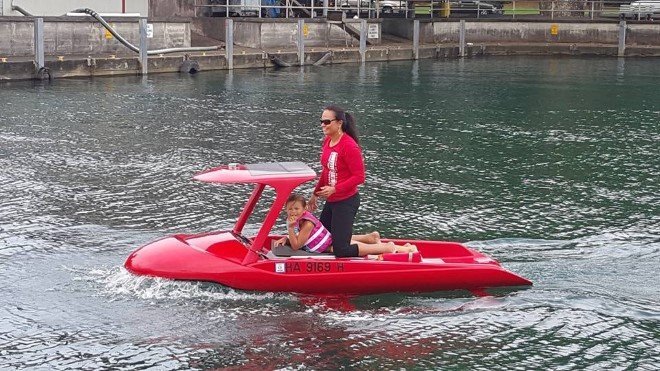 The marine vessel runs on its own using electricity and a single propeller at the backside. A dual joystick provides ease of navigation and throttle control. To increase the battery limit, the designers also installed a solar panel on top. Not only that, the boat also comes fully equipped with LED spotlights located on the bottom which helps illuminate the water during night time as well as attract marine life.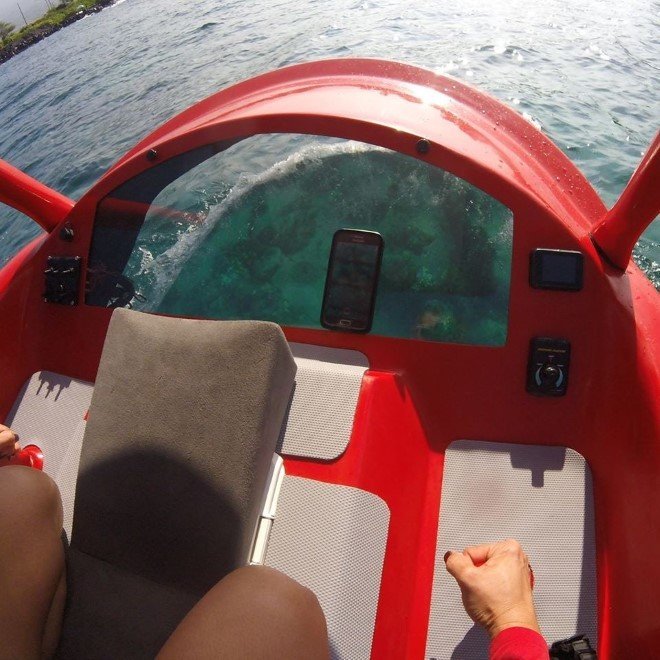 Recommended for you (article continues below)
To speed up the production of their craft, the Aeon Explorer team is running an Indiegogo campaign. Eventually, they hope to rent out their vehicle to eco-tourism businesses and also utilize them to educate children about marine life as well as help physically challenged user to experience snorkeling.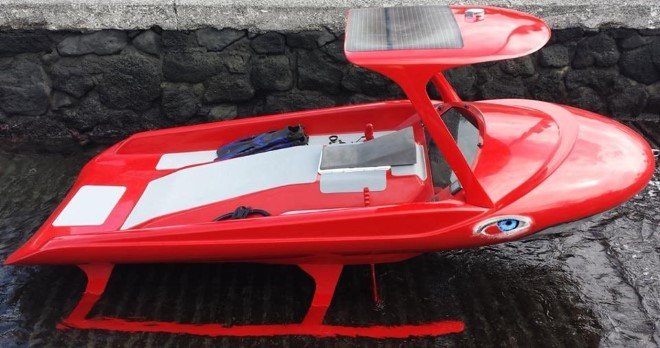 The entrepreneurial firm offers various benefits for different pledge levels. However, they don't provide the option for buying your own explorer. If you like this idea, you might also want to look at the Zayak Sea Sled, which is similar to this vessel except it doesn't come with a motor.
All Images: © Æon Explorer
h/t: New Atlas