Smartvoll gives a statement makeover to a century old Vienna house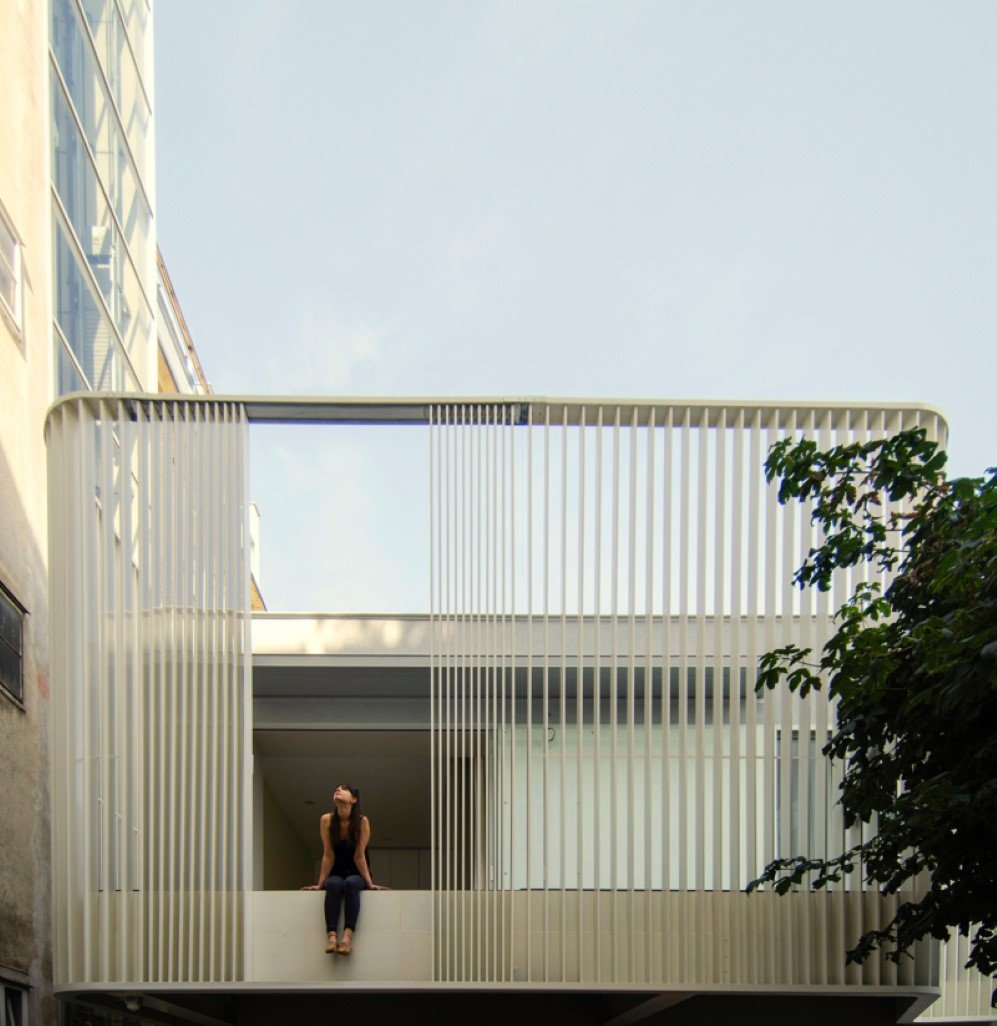 A dingy, 35 square meter one bedroom apartment in Vienna has recently gotten a gorgeous makeover by none other than Smartvoll and you would have to trust us when we say that the results will make your jaw drop to an infinite low. The house is situated in the museumsquartier hence it has the magnificent views of the old and the new museums from its windows and the rooftops but it is safe to say that the 100 years old architecture did not truly use the surrounding landscape for its own good, at all. The renovation, however, enclosed the tiny house with a layered, rotating "fin" façade which helped the dwelling in making a statement as well as in keeping its privacy without letting go of the views of its artistic neighborhood.
As far as the interior of the house was concerned, the architect quite smartly saved a lot of floor plan by introducing a single furniture piece at the center of the room that fulfills the purpose of a couch, a bed and a study desk. The bathroom, kitchen and the storage space were integrated into the walls of the room while the staircase was integrated into the fin façade hence the architect cleverly concealed all the extensions, be it in the interior or exterior, quite aesthetically.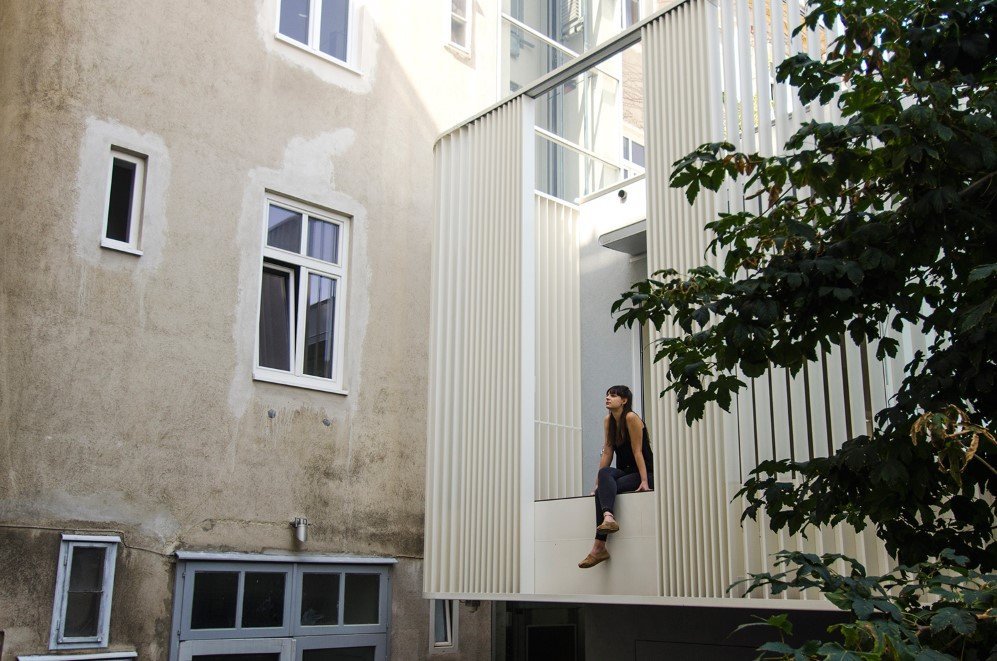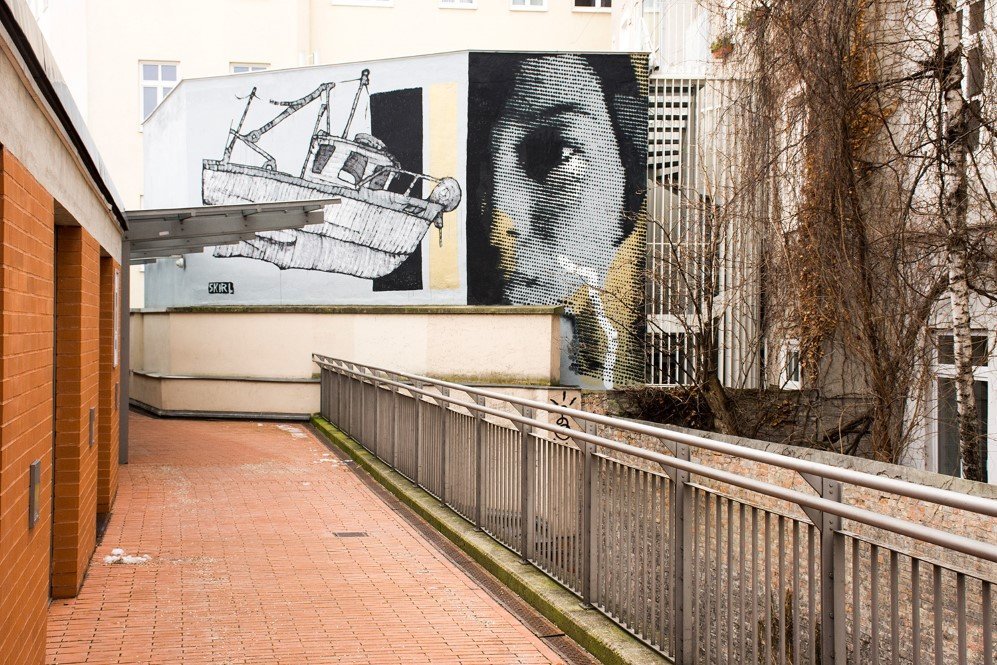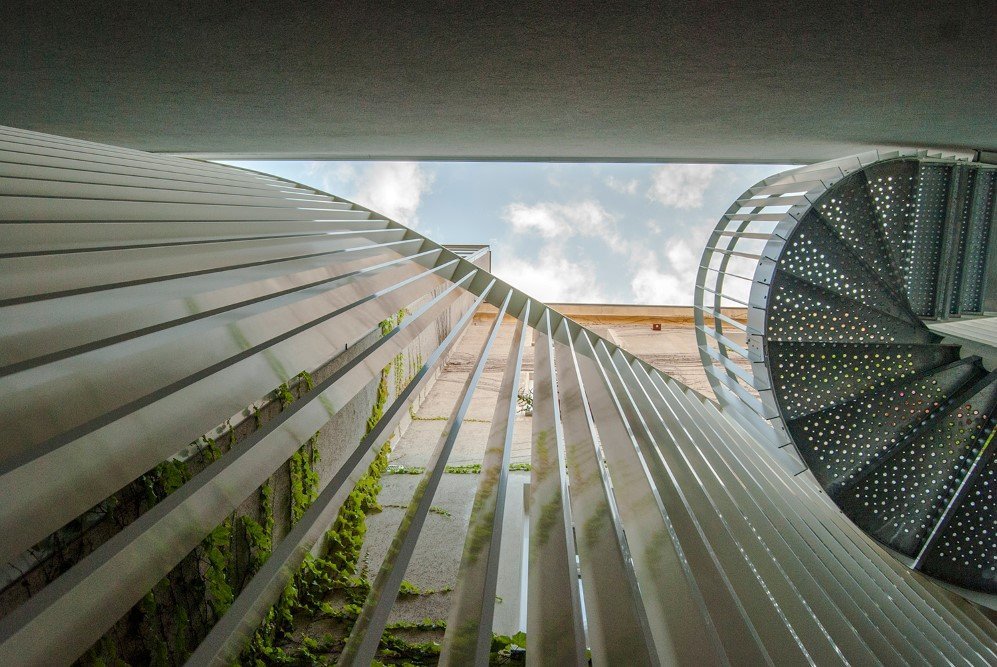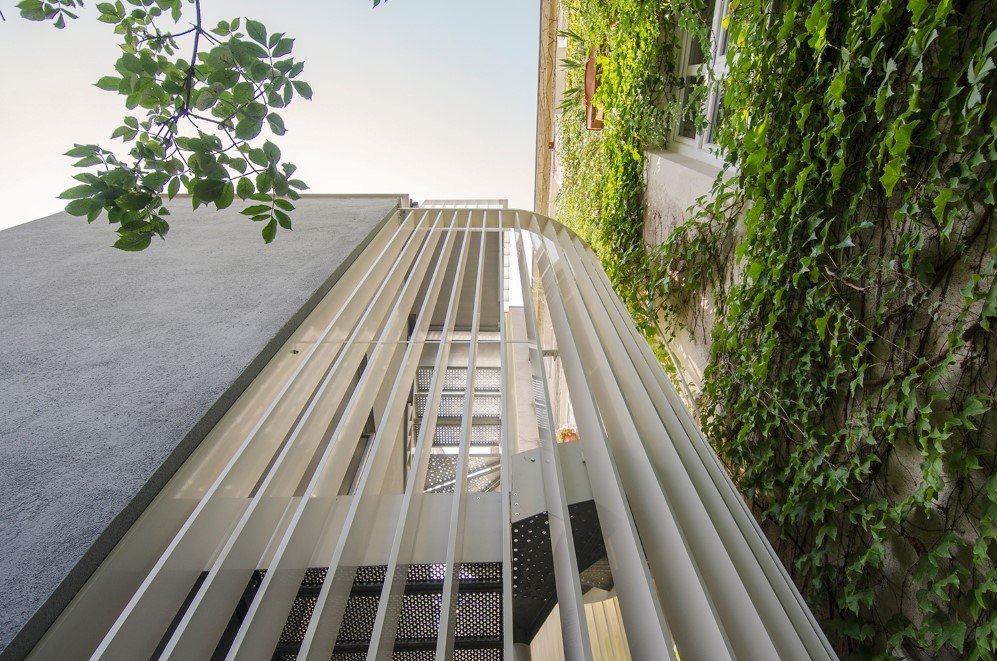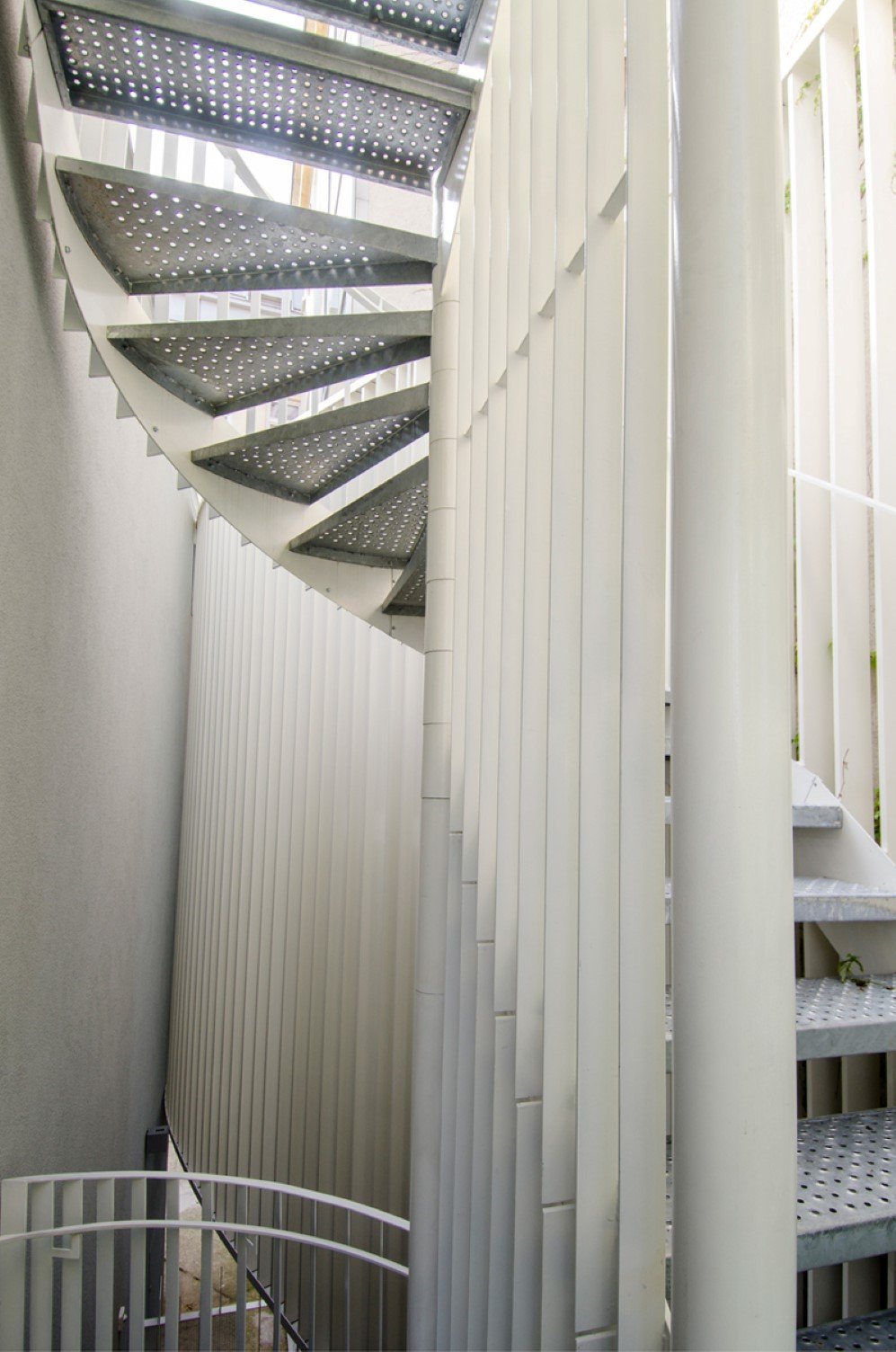 Recommended for you (article continues below)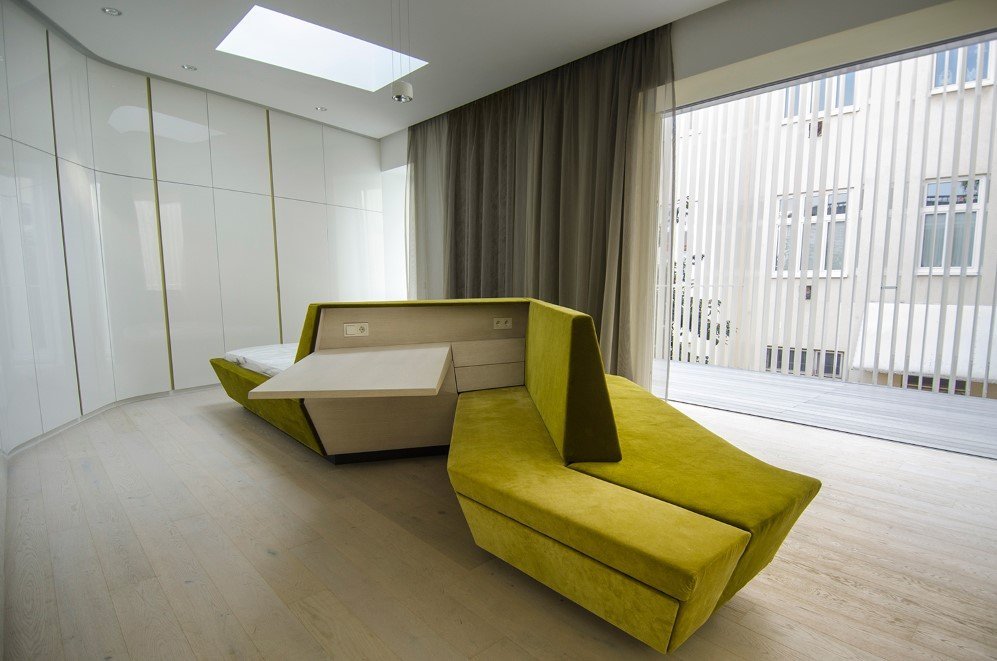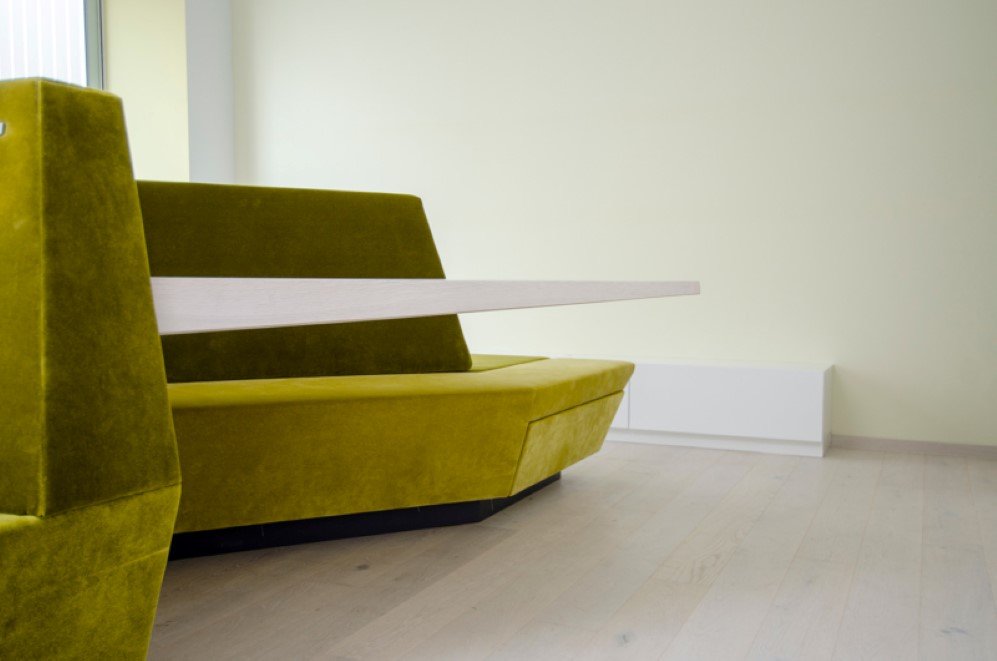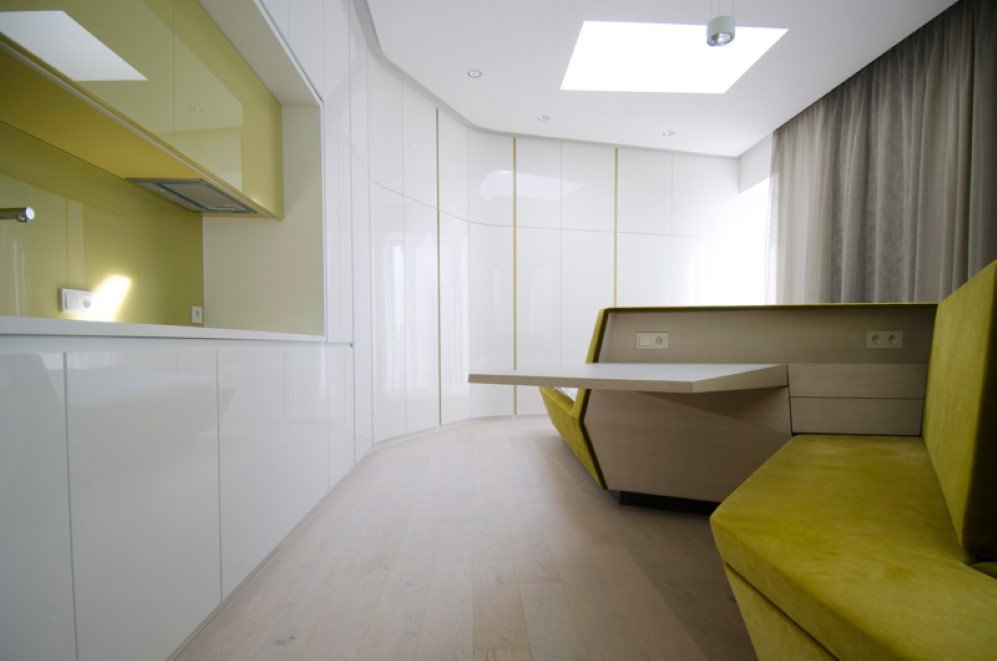 All Images: © Smart Voll
Architects: Smart Voll
h/t: Design Boom