'Skyacht One' Is The World's Most Luxurious Private Jet With Yacht-Like Interiors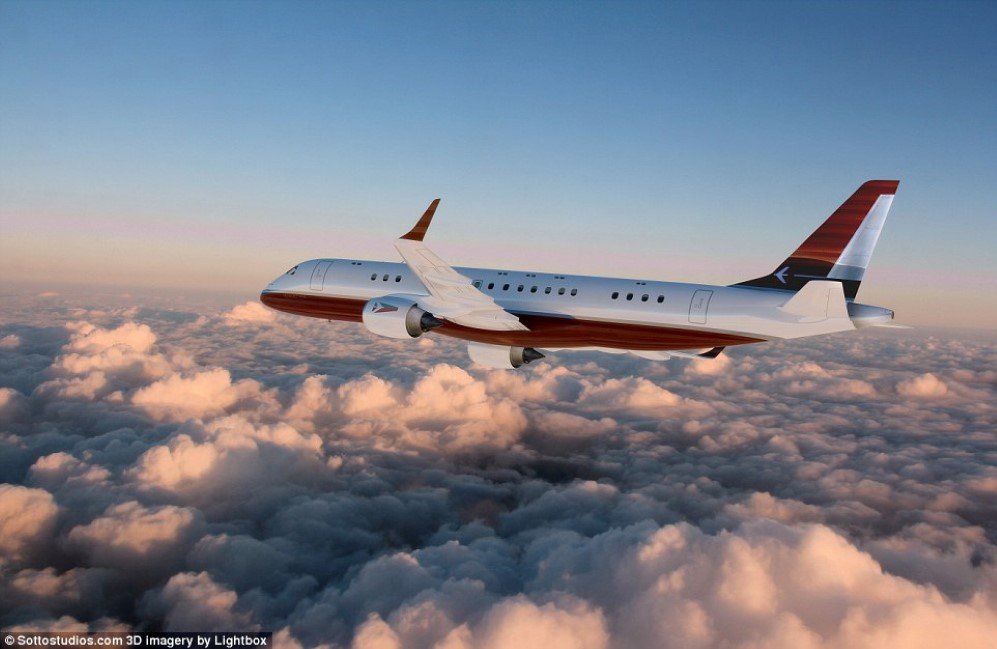 Can't decide whether to take the private jet or super yacht for your journey? No worries because money can buy everything including Sottostudio's latest product – a Embrarer Lineage 1000E private jet with yacht-style grandeur.
To be honest, you and I can't really afford – I mean seriously, unless you have $83 million to spare, but billionaires all over the world now have an option of flying in a Skyacht One which is undoubtedly the most luxurious jets of all time!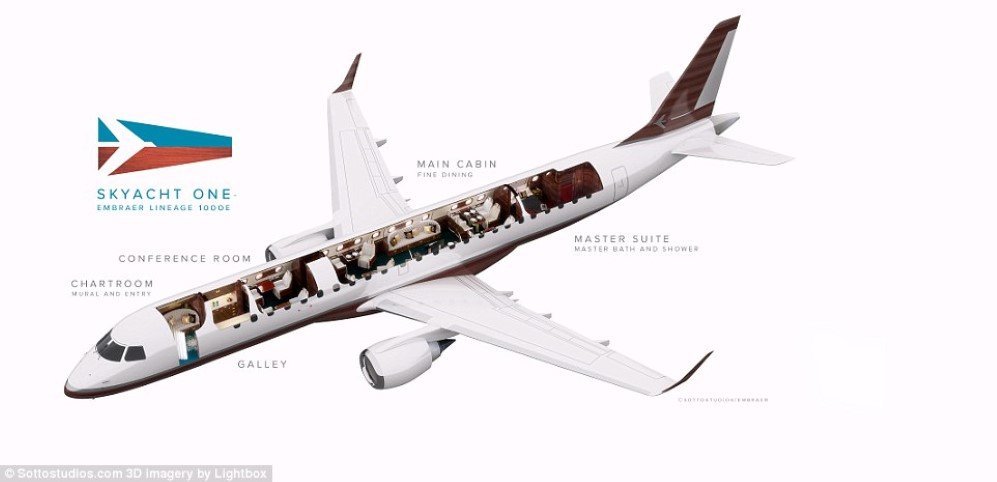 Coming down to its fancy specifications, the Skyacht One has 10,000 cubic feet of cabin space as well as a range of 4,500 nautical miles.  The exterior seems to mimic the texture and appearance of a yacht as it has a wood-like mahogany paint theme. As you enter the plane, you will be welcomed by a 'grand entryway' which is lined with 'planked and pegged' wood (like the one you would see on a yacht). Inspired by a customised yacht built in 1939, the interior is more or less the same. The plane is super spacious so it's not surprising that the rooms are larger than our expectations, and in order to keep the ship 'feel' intact, the rooms have been named as per the rooms on a ship.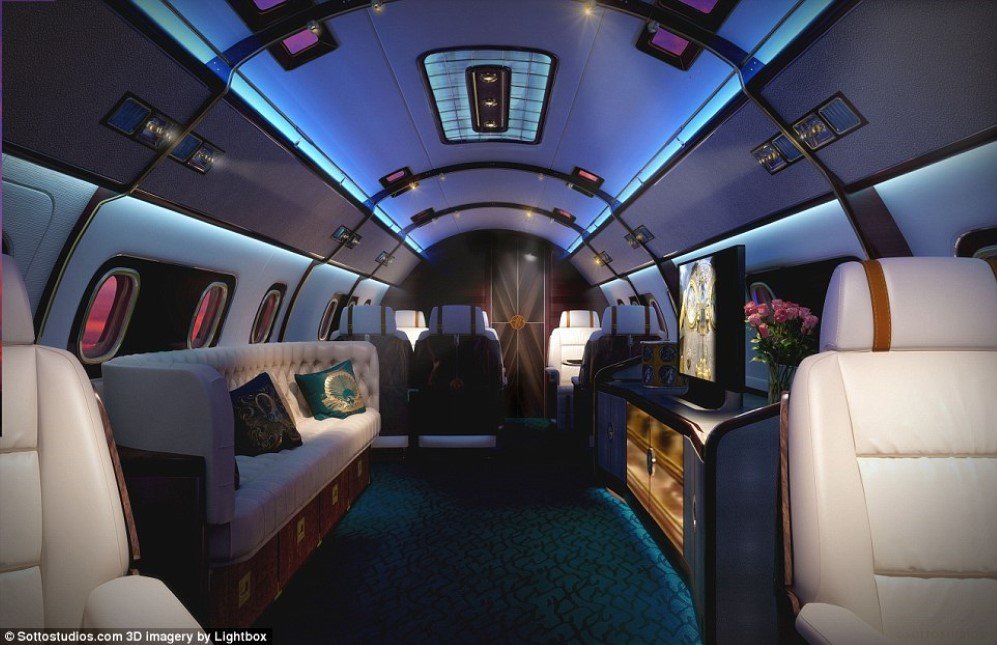 Recommended for you (article continues below)
You won't forget to see the four-seat conference room since it comes on the way to the main cabin (yep, fancy business talks happen here in this lavishing mini conference room!). Moving on to the main cabin, you'll find a huge room with mahogany and brass all over with a 'chesterfield sofa' next to a cocktail bar along with a TV – don't forget to notice the fake stingray skin that covers the tables.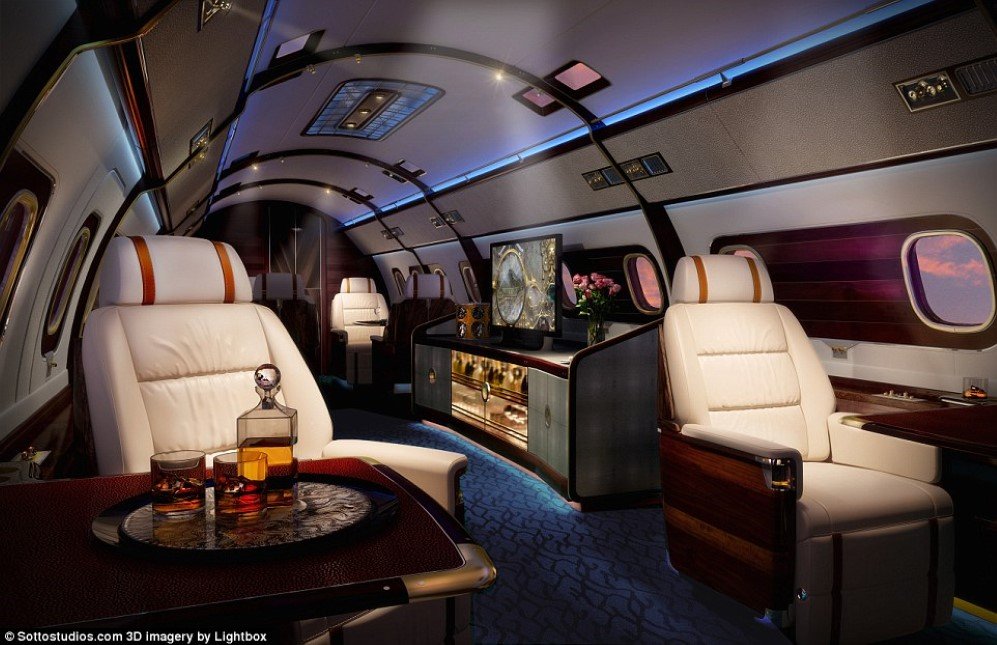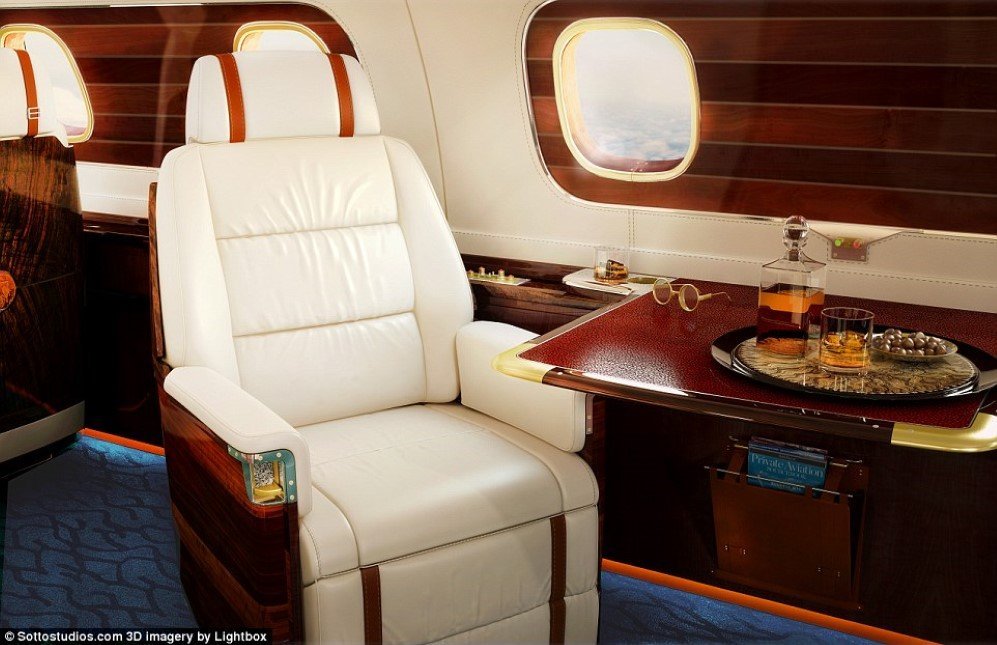 Don't worry about it being too sunny outside because the vintage-style leather window shades will protect you from it. Moving on, the carpeting in the master bedroom will leave you in awe as it is inspired by 14th century star maps, and the sink's faucet will be a surprise itself because it is a designed in such a way that it resembles a ship's throttle.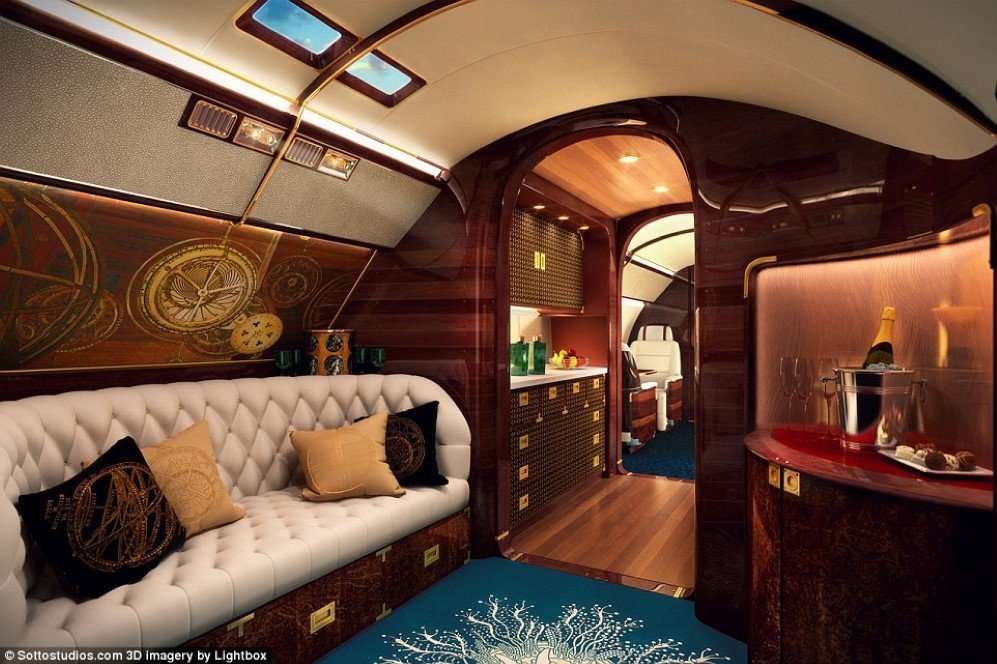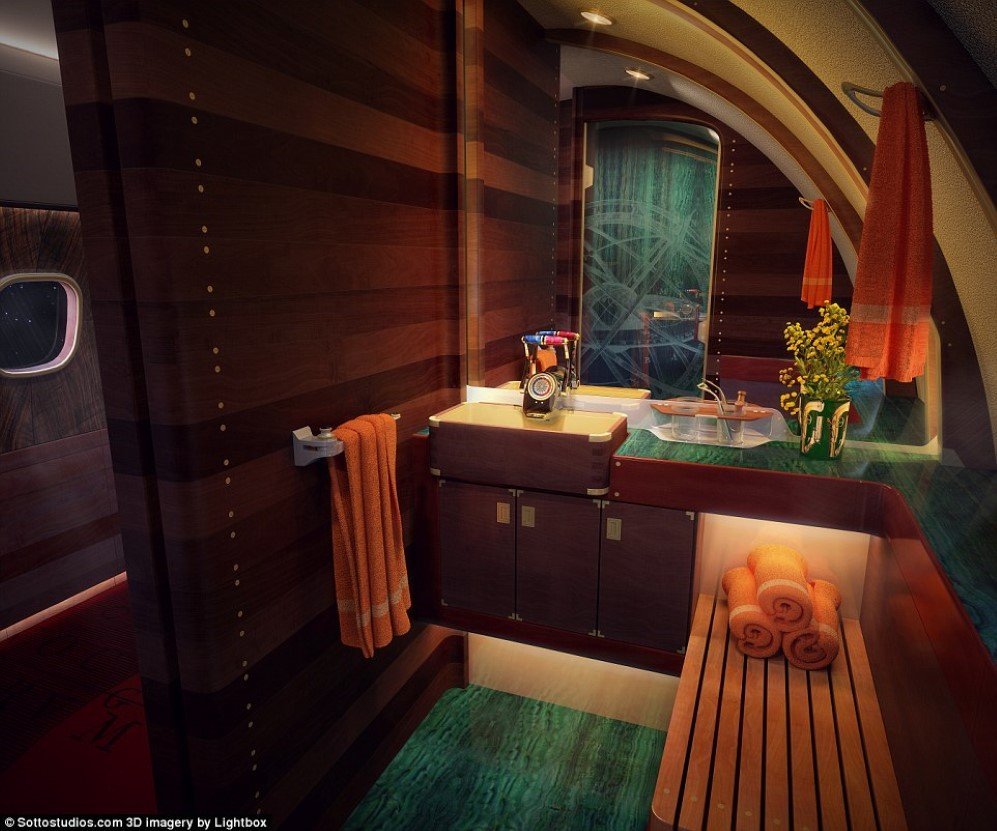 Time to save up?